The Calendar team believes that having guests contribute to our blog adds diverse perspectives about relevant topics. These impact a wide range of business issues facing startup founders, freelancers, owners and leadership. This is why we created the Calendar guest post guidelines for guest contributors.


The content we share on our calendar blog is focused on helping our readers make changes that improve productivity and time management in all aspects of their businesses and lives. That content can include information that enables all of us to work smarter, not harder like tips, hacks, advice, and technology and tools. Primarily our content is focused on business issues, but many topics do impact on other parts of life.
We currently have a readership of over 400,000+ people (August 2019) a month coming to our blog. We continue to grow rapidly, month over month. They are coming to us because they are seeking to learn more about these popular topics:
Time Management – how to track time and use it smartly
Workflow – tips and tricks that involve individual and team projects
Productivity – how to stay motivated and satisfied as well as focus on keeping your energy high
Organization – how to fill your calendar in the most efficient way possible to create balance, stay on top of everything, and leave time for yourself
Events and Meetings – how to plan effective events and meetings for the team, customers, partners, and other stakeholders
How To Guides — any guide that provides step-by-step instructions for a successful business and life
Business Advice – anything to help a business owner become better at what they do, hacks to relieve daily stress, and any other tips that create a well-oiled machine
To participate in our guest contributor publishing program, we have established a set of guidelines listed below.
Get Social
Get involved with our social media platforms:
@calendar – Follow and retweet wherever possible
Facebook – Like a few posts because it gets us noticed
Instagram – We love hearts
Medium – Share our published content
LinkedIn – Like a post or two
Pinterest – Follow and comment on a few of our posts
YouTube – Subscribe because this helps get more views
Slideshare – Follow and comment on one of our many decks


Calendar Guest Post Guidelines
Please include the following information on your Author Bio/Profile:
Create a "tweet" type bio of who you are and why you're important. Limit this description to 200 characters.
Add your Twitter profile so we can tag you and then you can share your blog post.
List your LinkedIn profile so readers can connect with you.
Add other social media accounts you may have, including Facebook, Instagram, Medium, YouTube, etc.
Provide your personal website or company name along with role and URL.
Upload a 200 x 200 profile photograph. Here is a step-by-step guide to setting up a Gravatar picture. This will also be used for other WordPress site connected to this email.

Blog Post Lengths
Here are some rules about how long your blog posts should run:
Blog posts should be from 2,000 to 5,000 words. The ideal length is 3,000-4,500 words. We're looking for in depth to really help readers.
Longer blog posts provide a significant amount of information that readers can use. When they see an application for the content, they will return to the blog again and again. This also inspires trust in you as a writer.
Longer, more in-depth posts are more likely to be re-published by media partners we work with, including Entrepreneur, NASDAQ, Business2Community, Medium, Killer Startups, Fast Company, AOL, Mashable, and more.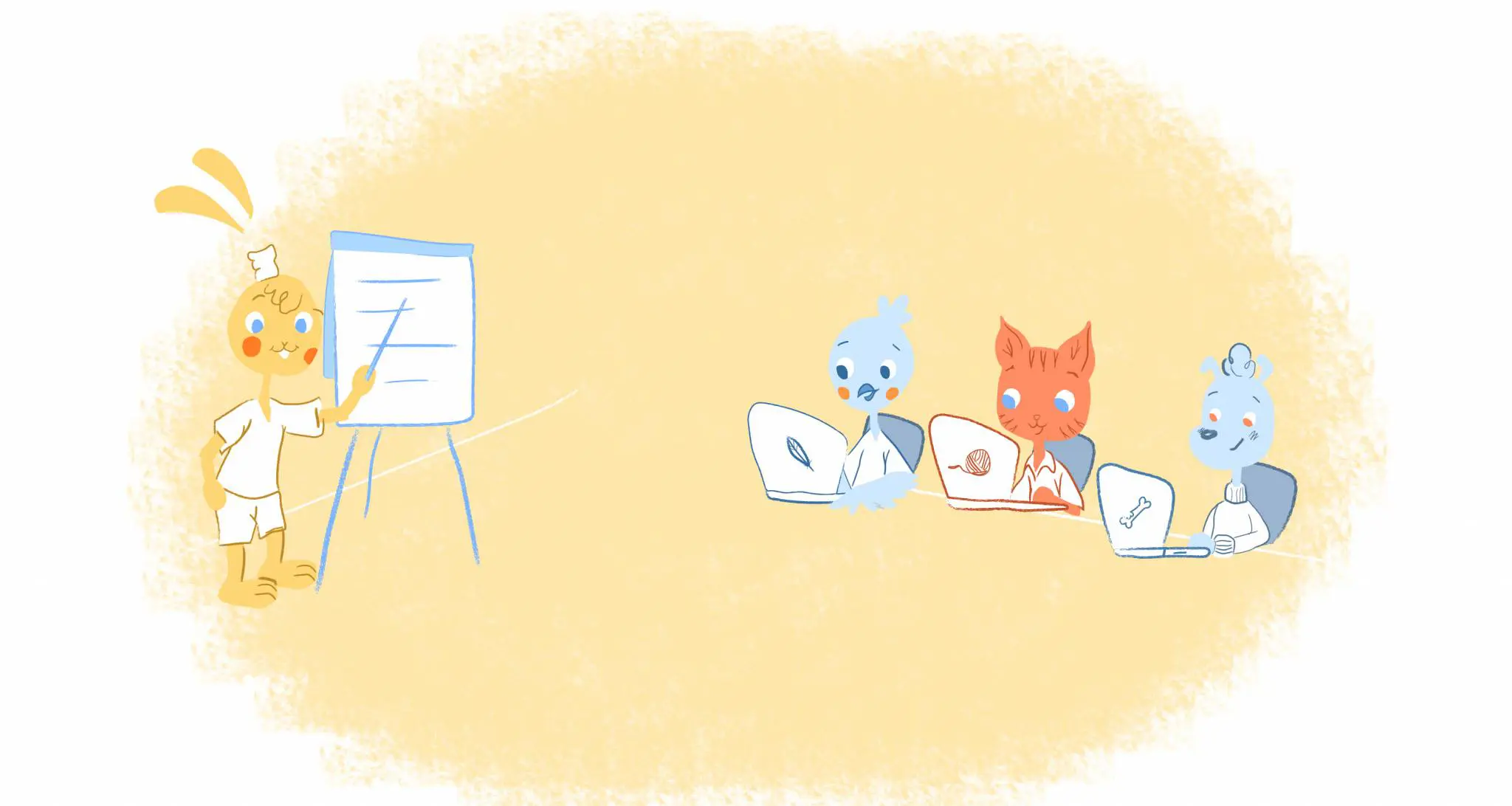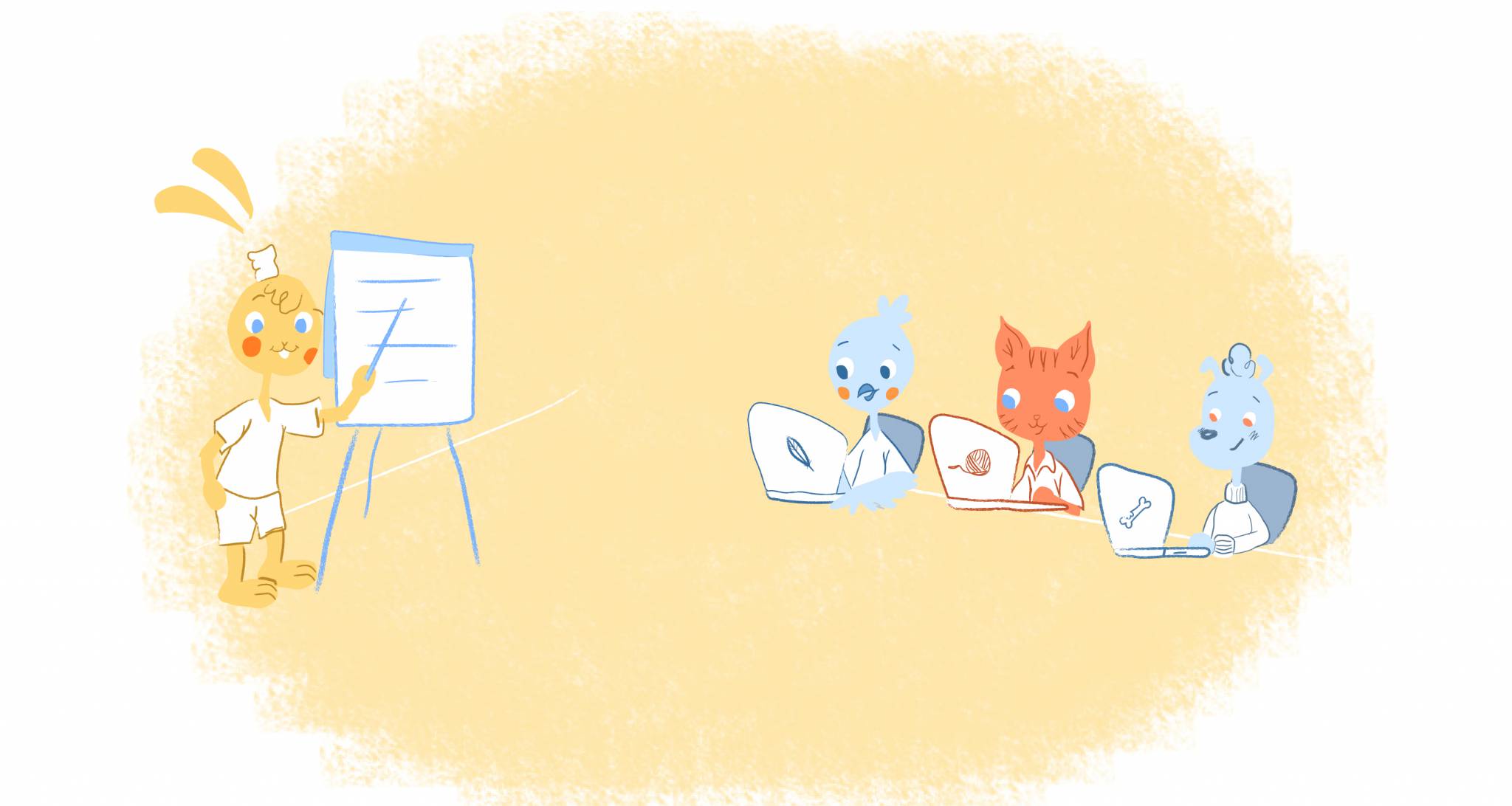 Citations, Links, and Relationships
These are some critical rules about what to include within the content:
Your first link in every post should go to a relevant internal Calendar blog post that relates to your own content.
External links can be used when you include outside perspectives, evidence, and statistics.
Make sure that you only use credible sources, including research studies and major publications. Wikipedia is not considered a credible source because the information is often incorrect and not references.
If you mention any company or person that you have some type of professional relationship with, this must be disclosed within the post. For example, you could say, "Company A, a client of mine, offers…."
Include a disclosure at the bottom of a post if it is focused on a non-sponsored, non-affiliated product review.
If a direct quote is used, you can only link to the individual's Twitter handle unless Calendar's editorial staff has given you approval to link to anything else.
While it is okay to do some self-promotion within your post, please refrain from making it into a sales pitch.
Our editorial staff reserves to right to add rel="nofollow" to any link or remove a link that is attached to words or images before or after publication.
Do not link to any questionable industries, such as pharmaceuticals, online gaming, payday loans, or pornography.
It is strictly prohibited to buy, sell, or trade any links that appear in blog posts.
SEO Best Practices
To get the best ranking, these SEO guidelines should be followed:
HTML formatting should adhere to best practices, including bulleted lists, headers, bolding, etc.
Have 1 WordPress category.
Shortened titles should be added to the meta title section.
Use Alt tags for any images.
Formatting
We have a standard format that ensures all blog posts have a consistent look:
Write numbers from 1 to 10 and then use the long form for eleven upwards.
Write percentages as digits.
Use one space after all punctuation.
Follow the Oxford comma format.
In headings, capitalize all first and last words. All other words are capitalized in a heading except articles (an, a, the, etc.), coordinating conjunctions (for, and, or, but, etc.), and prepositions that contain three or fewer letters (in, one, at, etc.).
Headers should be in H2 tags and sub-headers in H3 and H4 tags.
Do not use span or div tags.
There should be no filler formatting that impacts how the content appears.
Image Rules
Here are our guidelines for how to use images in a post:
We have thousands of images to choose from. If you need a custom image created, request from blog editor. Allow up to one week for special images.
If you have an infographic, we at times will recreate the entire image to match our calendar branded guidelines.
Calendar's Publishing Process
Here's what happens to your blog post after you submit it to our editorial team:
Our Editorial Assistant checks that your blog post follows Calendar's editorial guidelines.
The post is submitted to copyeditor review where an editor reviews grammar, spelling mistakes, and content flow. Links are checked for accuracy, relevance, and adherence to Calendar's linking rules. References are also verified to ensure proper attribution. There may also be some copy edits, as needed.
Your post is put on Editor Hold if the editorial staff has requested that you make changes and we are awaiting a response. When you receive an email about any change requests, you can login and see the edit requests under "Editorial Comments." The sooner you respond with the changes, the faster your post can get published. If you see "Editor Hold" on your post status but have not received an email with requested changes, please contact us here.
Once all editorial changes are completed, your post is changed to "Ready for Publishing" status. Typically, each post involves a two to four week turnaround from post submission to publication.
Once your post has been published, you can respond to any comments that are posted, which helps engaged with the audience to build a following and develop your personal brand. If there are any comments that are considered to be controversial, please respond in a professional manner. The person may be trying to bait you so don't give in to the negativity.
We are fortunate to have a large volume of incredible posts from our regular contributing authors. Please note that we cannot share all blog posts that are published on Calendar's social media platforms. Our social media team determines what aligns with Calendar's social media strategy.
Editorial Review
Please note these important editorial rules:
You must write your own posts. If the Calendar Editorial Staff discovers that you have other writers producing your posts, then we have the right to reject or delete any post. The editorial staff may also decide to no longer use you as a contributing author.
A blog post can be edited and/or rejected for any reason.
A disclaimer may be added to any blog post that discloses any type of relationship that Calendar or you have with a company or organization that is mentioned within a post.
Content Republishing
It is important to remember these content republishing guidelines:
To maximize the search ranking potential of all blog posts, make sure that there are no duplicate content issues with Google.
We only permit content to be republished on Medium. You may not republish content from the Calendar blog on your company or personal site until two weeks after it has been live on the Calendar blog.
If we see a post published anywhere else, we have the right to remove it from the Calendar blog.


The Benefits of Writing for Calendar
At Calendar, we want our writers to produce the best content possible. This helps us achieve our goal of helping others succeed in business and life. When you write well for us, here's what we do for you in return:
Author bio on the Calendar website
Business and brand exposure to millions of engaged readers
Syndication relationships with media leaders, such as Mashable, Entrepreneur, NASDAQ, and AOL as well as numerous other publications that re-publish our content on their sites. This helps our writers get their names and articles in front of millions more people.
Followed by @calendar Twitter and Instagram accounts
Partnership with Medium where the majority of our top posts get syndicated as one of the top ten publications on the site so even more readers get to see your name and content
Questions
Thank you for considering our contributing author program. If you have additional questions related to how this program works, please contact our editorial staff here.



Updated January 2020