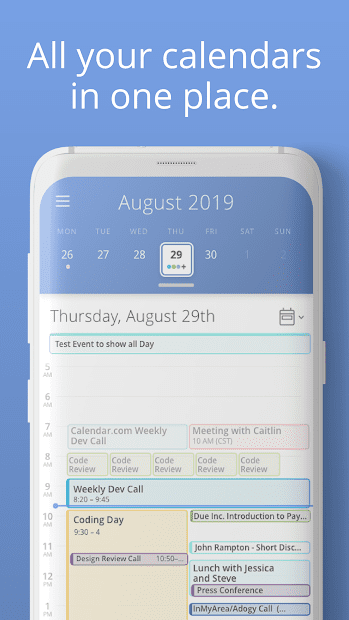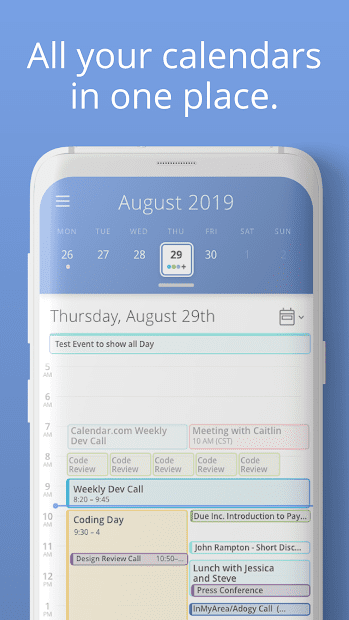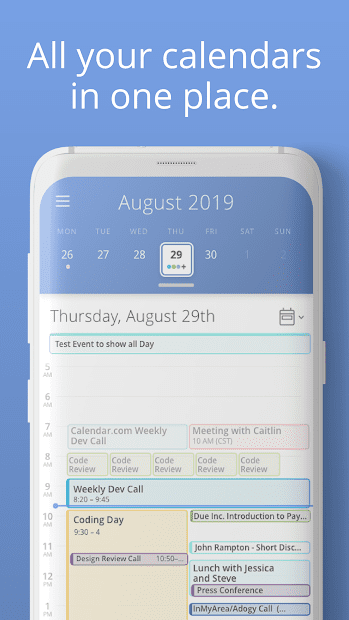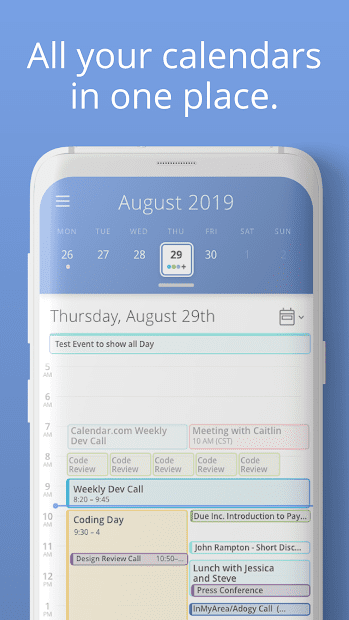 After our recent release of the iOS Calendar app, we are excited to let all of our desktop users with Android mobile devices that they can now start using the Calendar Android app for all meeting and scheduling tasks.
The productivity and time management app for Android devices is now available in the Google Play store.
Access Your Calendar Account
As soon as you download Calendar's Android app and sign in to your existing Calendar account, you'll be able to start using most of the features you've come to love from our desktop version.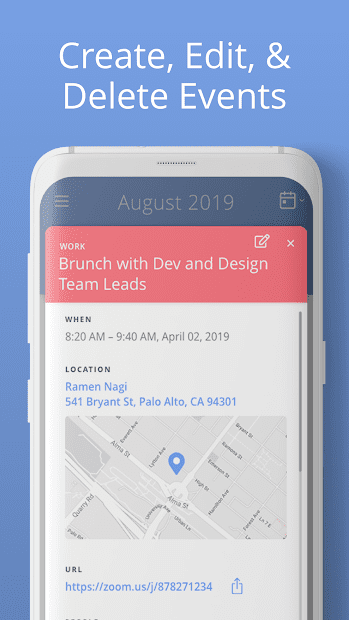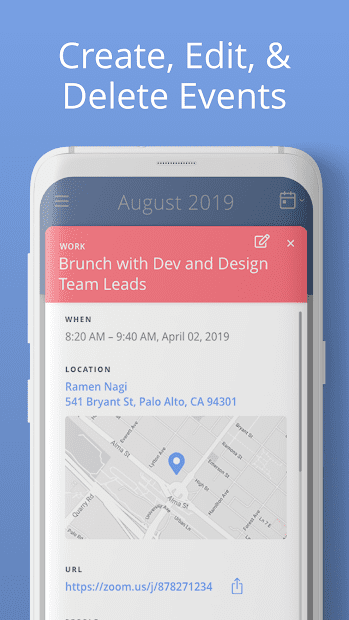 This includes using your Calendar dashboard where you'll find all the calendars you have connected and synced, including your Google and Outlook calendars. Even if you have an Apple laptop but an Android phone, you can connect your Apple Calendar. 
Timeline View and Existing Events
The Calendar Android app will also let you view all of your existing events in a list or timeline view for daily and weekly activities.
The app also provides a quick and easy way to create new events for your calendar and sync those additional meetings or activities with the other calendars you've connected.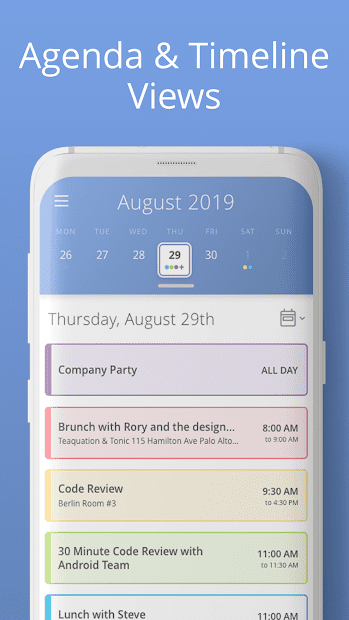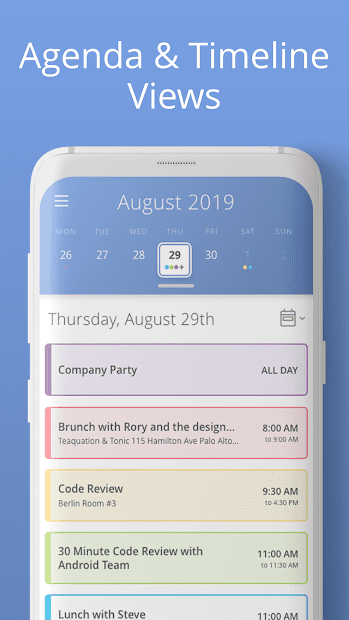 Many of your setting features are right there on your mobile device. Here, you'll also be able to connect additional calendars if you haven't already done so.
Our Android app also offers a responsive tech support feature to help you solve any issues you experience. Plus, our website has a help desk with numerous app articles and agents to assist you with your account.
More Calendar Features Coming Soon
We are working on more features for the Calendar Android app that will be coming in a future update. Then, you can access more of the features that you are accustomed to using on the desktop version.
These features include more detailed scheduling, analytics, additional setting tools, and more!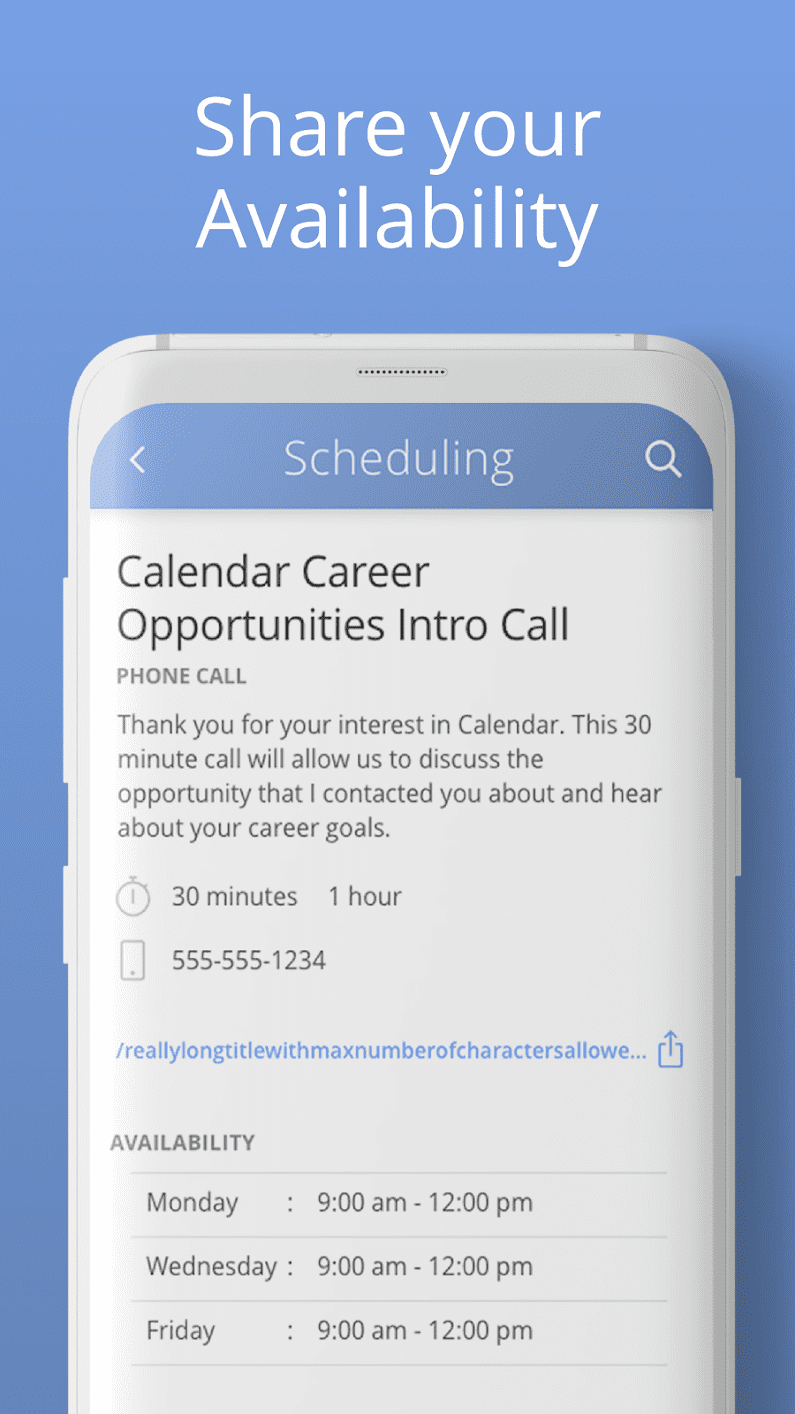 Maybe you haven't tried the Calendar platform yet and have been waiting to get an account.
Now is the time, especially if you have an Android device because you can use it on your computer and mobile device, ramping up your productivity so you can get more done in less time!
Increase Your Productivity Today!
Go to Calendar.com now to sign-up for a free account today! You'll be able to immediately benefit from all the time management and productivity features that are packed into our free plan and mobile app!
Get started enjoying the power of greater productivity across your business, your life, and even your team!