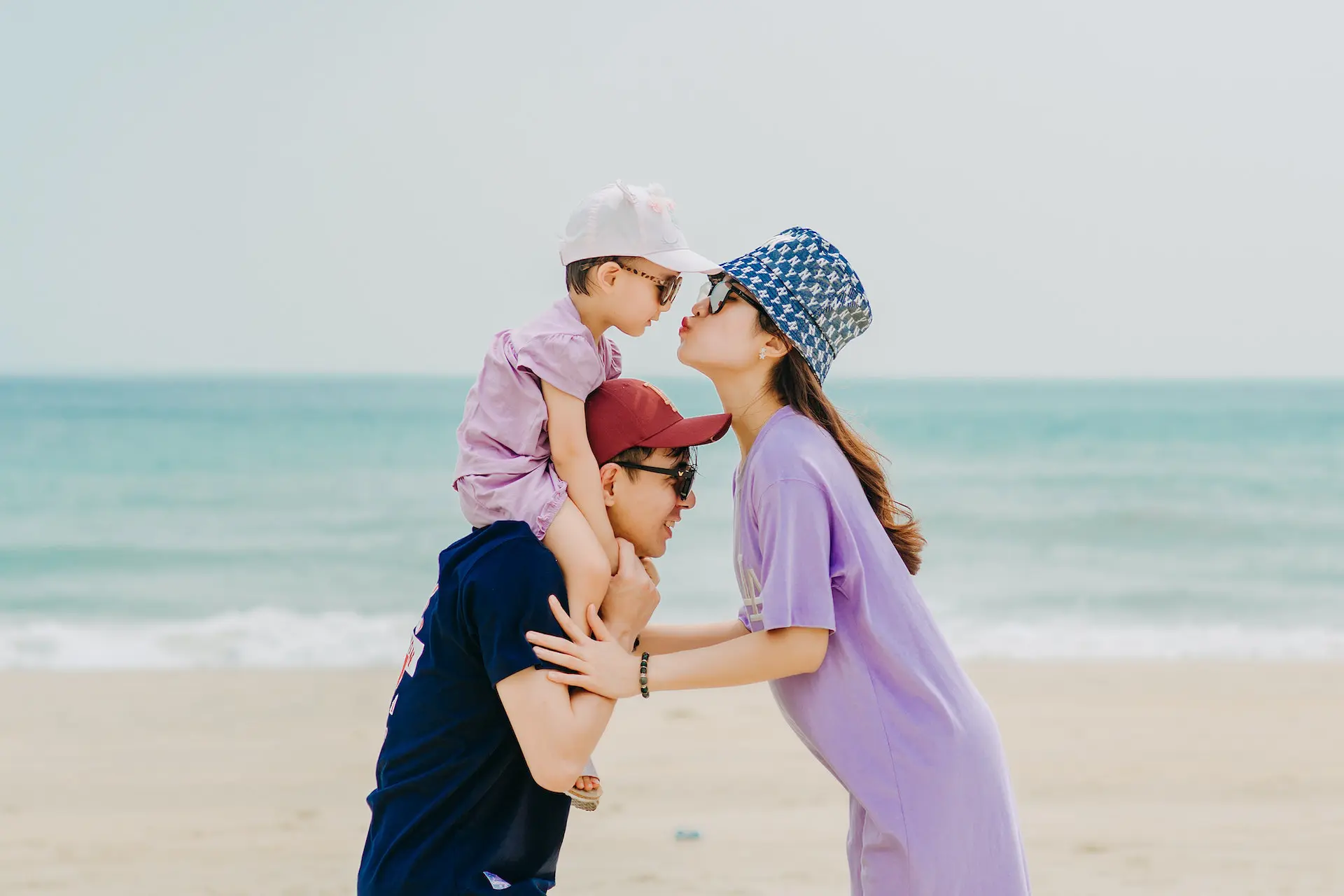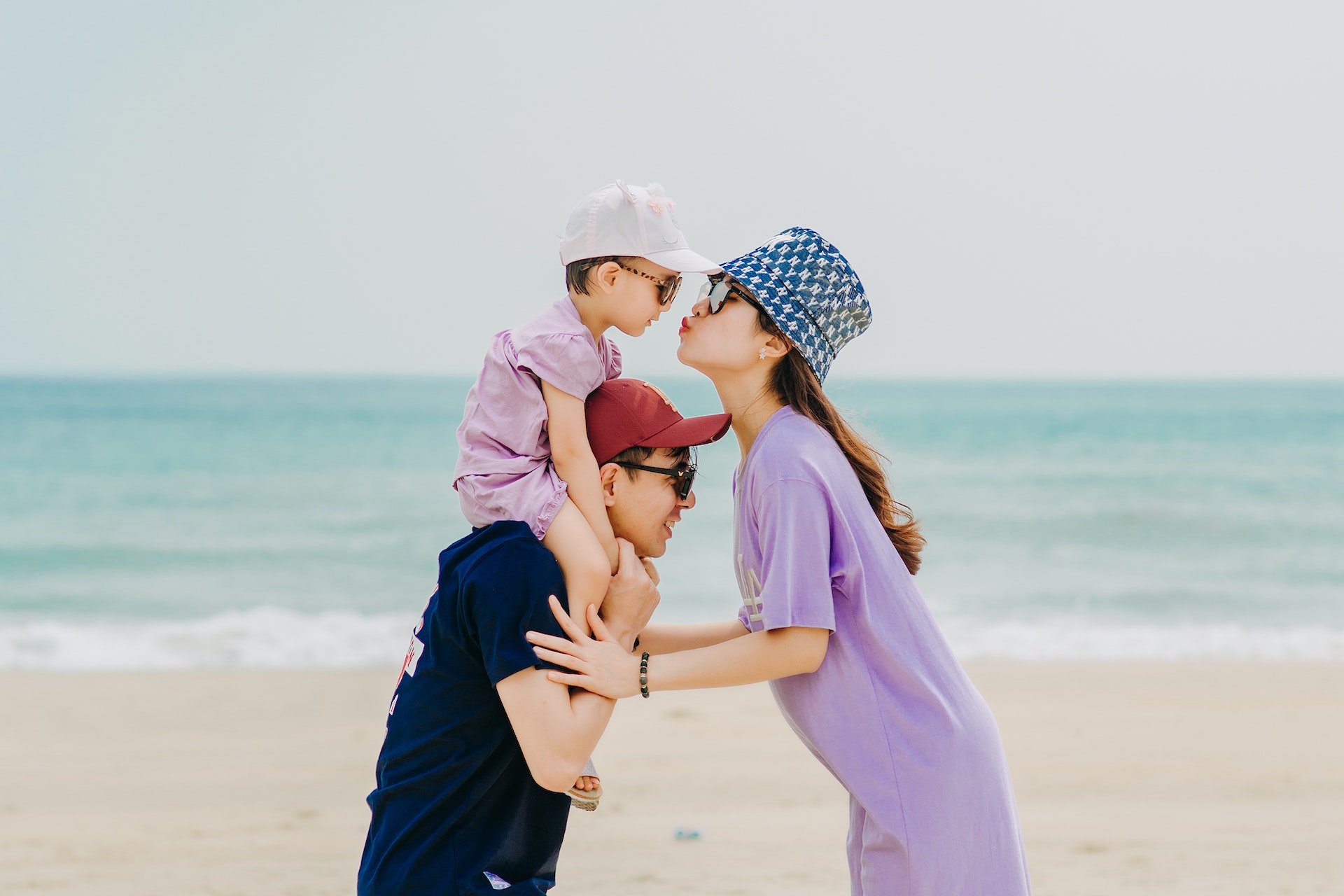 Family vacations are making a strong comeback this year, as several sources revealed that multigenerational trips, both domestically and internationally, are taking off as pent-up demand is largely driven by the pandemic, and several years of border closures now have families planning and booking holidays in droves.
In a Booking.com survey of 24,000 travelers, nearly 54% of respondents said that they are planning a family holiday or reunion abroad this upcoming summer.
Another 2022 survey by the Family Travel Association found that 47% of those polled said that they are planning a multigenerational trip, which includes children, parents, and grandparents.
Demand for family holiday packages has largely been driven by older generations now eager to spend more time with their children and grandchildren following the years of the pandemic, which kept many of them grounded.
Further research estimates that 76% of those surveyed say that their children are the main reason or inspiration for taking a family holiday this year. On top of this, an additional 53% said they are purely booking family vacations because they want to see other family members.
Despite travel and leisure prices climbing over the last several months due to soaring inflation, studies by The American Association of Retired Persons estimate that those planning multigenerational trips will spend, on average, $6,500 on travel this year.
These figures correlate closely to those before the pandemic, indicating that many families have spent the last several years saving up their cash and preparing to take to the skies, seas, and roads once again.
While it looks as if higher prices and skyrocketing demand won't be keeping families homebound this summer, here are ten pro tips any person should consider when planning a family getaway this season.
Start the planning process well in advance
Nothing is more complicated than getting different branches of the family involved in the planning process. Matching school holidays, work schedules, and other important dates during the summer can quickly become a chaotic experience for any family.
Allison Laypath, an experienced traveler and now family vacation planner, writes that for big and important trips, start planning at least six to twelve months in advance by having enough time to coordinate vacation days and create an inclusive itinerary.
For shorter and less important trips, typically when visiting a family member in a different town, city, or state, make sure to schedule your planning three months before the time.
Another pro tip is to plan around specific days or events taking place during summer. This is especially important when you're thinking of visiting amusement parks or camping grounds or looking to rent a car for the summer holiday season. Consider how different holidays may affect the trading hours of certain businesses and the amount of holiday traffic you may experience during these periods.
Planning a family getaway in advance ensures that your family and other members that will be joining on the trip have enough time to save up but also pen down important dates in their calendars.
Plan an inclusive holiday
It's tough deciding when to go, but it becomes even harder when you start considering where you want to go. Booking a hotel near the beach or a cabin in the woods might sound like the perfect getaway holiday, but it's not to say that it suits every person in the family.
Consider how many people will be joining and the number of children and elderly that must be catered for. Make sure that the destination has amenities that are suitable for all ages and that the time spent there will be worth the money you paid getting there.
If there are certain festivals or days that you want to participate in while on holiday, you will then need to plan around these important summer events or dates as well.
Creating an inclusive itinerary isn't an easy task, and it will require a bit of back and forth from everyone before you can make a final decision. The best is to look for places that can offer experiences that are within budget but also give everyone value for money.
Decide on a budget
The cost of traveling has been steadily increasing over recent months, making it more and more expensive for nearly everyone to travel. Even solo travelers find it harder to fund their adventures and getaways this year due to higher airfare prices and costly hotel stays.
During the planning process, set up a budget to help everyone determine how much money they need to stack away. This isn't only for transportation and lodging but includes things such as eating out, going to amusement parks, or even buying souvenirs for the children.
It's never comfortable bringing up the "money conversation" with family members, so the best is to get an idea of how much each branch of the family is willing to spend on a holiday and whether this will be enough to fund the trip.
Discuss the option of sharing costs
While the main reason for the family holiday may be to get everyone together again under one roof, it can also be seen as a way to decrease the cost of traveling for some family members.
Once you've set up a budget, and have some idea of how much is needed from each person to make the family vacation a reality, start discussing the possibility of splitting costs between different members of the family.
Booking a bigger place to host a big group means that accommodation costs can be divided among family members. The same can be said about meals. Yes, eating out and trying local cuisine is a special experience, but preparing meals at home can be way cheaper than eating out.
Having the option to divide costs among those that are coming with can help save on expenses such as lodging, entrance fees, or having to pay for additional experiences.
Consider ways to save time
There's a lot to see and do during a holiday away from home, and in this case, it may be harder to plan an itinerary that suits everyone's needs. When looking at different things to see, do, and experience at your holiday destination, think of smart ways to save time and perhaps a bit of money.
Instead of renting a minivan to transport everyone, consider other options to divide your holiday group into two separate vehicles. By doing this, you'll divide activities into different time slots. You can use different calendar mobile apps that can be shared and updated on-demand to keep everyone informed.
Have a buddy system that could see some of the younger children being assigned to some of the adults. This way, children will be able to get to experience more than what they initially thought. At the same time, different pairs of adults can either relax or visit excursions that are not necessarily kid-friendly.
Use online booking platforms and travel aggregators to plan and pay for excursions. Use delivery apps to order groceries instead of heading to the store. When booking your accommodation, phone ahead and hear what will be provided on the day or evening of your arrival, and plan accordingly.
Plan kid-friendly activities everyone can equally enjoy
Not only is it crucial to plan activities and experiences that the children will enjoy, but also their parents and other patrons of the group. While the kids may be enjoying their time at the pool or waterpark, consider nearby experiences that may be suited towards adults and older members of the family.
Maybe you end up spending the summer at a lake or camping in the mountains, and although this might be a time for the adults to relax and unwind, how will you keep the kids busy if the weather doesn't allow you to spend time outdoors?
During your trip to and from destinations, how will you keep the kids engaged but also make sure that the adults of the group are also entertained at the same time? Parents or vacation planners often overlook these and other considerations, and it's in the best interest to find activities all age groups will be able to enjoy throughout the trip.
Schedule enough time down
While being on holiday is about seeing and experiencing as much as possible, especially when visiting foreign destinations, it's important to have enough relaxation time scheduled into the itinerary.
With this in mind, it's important to consider that not everyone will want to do something every day or go on daily adventures with the family. Having free time is just as important for everyone.
On top of this, be considerate of less mobile family members that might not be able to join on exciting adventures or be able to walk far distances every day.
Planning a vacation does require every person to have a bit of relaxation time as well, but also remember that free time is just as important as having fun or doing several different activities every day.
Find accommodation that can suit a large group
Living amongst family members for a few days might seem enjoyable at first, but over a week or two, having limited space might become a problem if everyone is constantly battling to use the bathroom or share on-site amenities.
Always book a place larger than what you might need, and this includes the number of bedrooms and bathrooms that are available on-site. Make a travel checklist that will make your booking search easier.
With a big enough place, it's possible to have some of the children share a couple of bedrooms, while the adults and grandparents can have a separate space for themselves. With this, keep in mind general mixed-use areas such as the kitchen, dining room, and living room as well. You can weigh out different options and decide whether a hotel or vacation rental will be better for your family's needs.
It's better to have one or two bedrooms too many than not have enough space to start with. This will help minimize friction between family members, and everyone will be catered for, whether they are coupled up or not.
Check for safety and accessibility
Another thing to think about is the general safety of the destination you will visit. Safety, in this case, should always be a priority, especially when traveling with children and older adults as well.
Read up about the places you want to visit, and get some insider info from people on the internet that have visited a specific destination. Understand that although everyone's overall experience might differ, safety for everyone is non-negotiable.
Next is to ensure that the places you go to are accessible for less mobile family members. When booking accommodation, make sure there are elevators available or that it's within walking distance of nearby attractions.
Check photos of the places you plan on visiting, and read online forums and reviews of certain excursions to see whether they cater to less-mobile individuals.
If you're not sure and unable to find enough information online, ask around, or send queries to the hotel or lodge that you might be staying at. It's also better to be well-informed and prepared beforehand.
Be mindful
When taking a family vacation or even planning a family reunion, we often forget to be mindful of other family members that might not have the same type of experience as everyone else.
Being mindful ensures that every person in the group will equally enjoy their time away. This includes members of the family that might identify as LGBTQ or those couples that are in interracial relationships.
While these situations might not be a consideration back home, there are still some destinations around the country and world where marginalized groups are often disproportionately excluded.
Pick a place that's for everyone. Make sure that it's accessible for every member of the family, and that it responds to everyone's.
It's hard to plan a vacation while having to think of all of these things, but it's better to know how to work around these situations and avoid any possible encounters than having to resolve these problems once you arrive at your destination.
Final thoughts
Still up to the challenge of planning a multigenerational family getaway? While it's a lot of work, and there are a host of different things to think about all at once, being on top of your game might seem far out of reach in some cases.
Allocate enough time to plan and save for the trip beforehand, but don't forget to include others in the planning as well. Make sure that there is enough for everyone to see and do but that there is also enough time to rest and spend some free time away from the family.
Being crept up with the family over several days or weeks can get under anyone's skin, so best look for experiences encouraging everyone to participate at their own pace. Being mindful ensures that everyone's needs are being looked after and that the family holiday doesn't turn out into a brawl among one another.
Having a clear idea of what to do and how to execute everything takes a bit of time, so be sure that you have enough time to research everything beforehand. If you're not sure about something, ask questions, and make sure that you have enough information to share with the rest of the family. Be ready because family holidays are about to get a lot more exciting than they once were.
Featured Image Credit: Photo by Trần Long; Pexels; Thank you!