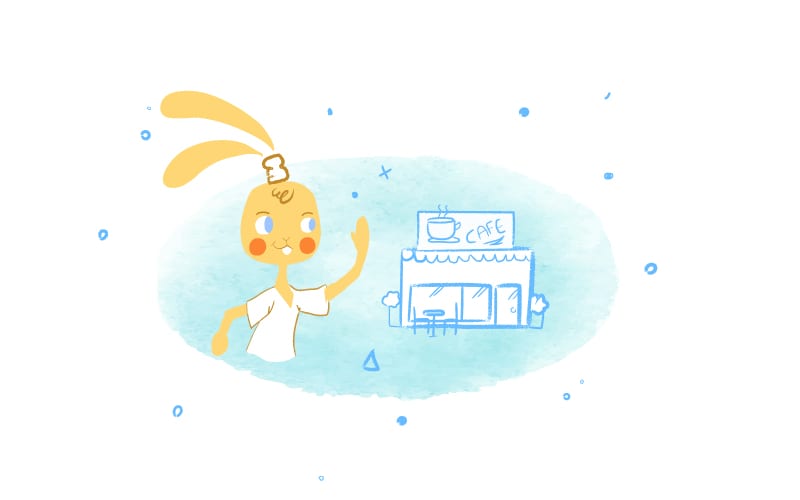 If you want to pursue your own vision and want to become your own boss, there's a handful of startup opportunities that you can avail.  I'm going to review 5 incredible Startup options in this post, at least one perfect for you.
Entrepreneurship has great benefits that include scope to learn and gain more knowledge, control and flexibility, and most importantly the sense of pride. However, you need to carefully consider the overlooked costs of starting a business.
Let's take a rundown on the 5 Startup ideas that you can work on:
Graphic Design
If you think you have the artistic ability to draw and sketch, then you can opt for graphic design. This Startup is home based and the work can be done remotely. You can take it either as a full-time or part-time job.
The initial set-up cost ranges from $2,000 to $10,000, which will cover the expense for your computer (preferably a mac), printer, scanner, and software programs.
With the help of software such as Adobe Illustrator, Photoshop, Coreldraw, you can conjure up logo design, flyers, brochures, letterheads etc. To run the graphic design business, having a degree in graphic design or fine arts provides a great advantage but it is not necessary.
Your target market is other businesses, websites, ad-agencies and various other industries. You can find work through online forums such as Fiverr, PeopleperHour, Odesk etc. Moreover, upload your portfolio on Behance, dribble, and other job markets to attract new customers.
Consignment Furniture Store
Here's another brilliant idea for startup entrepreneurs, who have a flair for interior design. Furniture consignment business requires a shop where you will set the furniture for display. You don't need to buy furniture but you will appraise it by visiting people's homes and taking different items to your sale point. The owners get the money once that particular piece of furniture is sold and that's how you earn your profit.
You can be really successful at the consignment business if you have the ability to create a good environment and have the aesthetic sense, and you know about antiques and quality of furniture.
For your target market, just keep in mind that you have to attract people who go to home furnishing outlets and antique stores. You need to plan your promotional campaign for those plausible buyers. If you have the budget to spend on radio, tv, or newspaper advertisement, you should specifically target the people who enjoy shopping such collectibles.
The estimated cost of putting together a furniture consignment store is from $2,000 to $10,000 and there's also a possibility of doing it as a part-time work.
Herb Farm
If the graphic design or consignment business is not your forte, you can give a try to gardening by setting up a Herb Farm. Operating an herb farm from home is quite popular these days. It only requires the effort to plant and raise herbs, which you can later sell to wholesale or retail customers.
You can include container plants and herbal products such as soaps or vinegar to your sales menu. Likewise, adding health and skin care products, groceries will increase your customer base.
Initially, you can grow the herbs in your backyard and if it brings profit you can further acquire land to expand your business. Having the knowledge of planting and growing herbs, and some farming techniques will greatly benefit you in this agri-business.
The Herb Farm Startup can be established in a budget of $2,000 to $10,000.
Medical Equipment Sales
The medical equipment business is a bit costly than the other three ideas that we have discussed earlier. Its costs range from $10,000 to $50,000 due to the high price of medical equipment. Nevertheless, more the investment, higher the profits. You need to make solid research to enter this lucrative industry and learn a few techniques to make a breakthrough.
You can take a start by launching a retails store and sell the equipment to customers. If you're good at the consultancy, you can connect with various medical equipment manufacturers and represent them. You can provide services to medical facilities and hospitals as well. This is how you can turn your $50,000 investment into $150,000.
Jewelry Business
The Jewelry business is an excellent choice for aspiring female entrepreneurs. Jewelry and accessories are generally liked by most women, that's why they make better designers. In this particular startup line, you can do a variety of things. Either you can take up to re-invent the old styles or try the contemporary modern styles. This profession involves innovation and creative sensibility. If you are equipped with these skills, you can make your mark in the jewelry business.
In order to market your products, you can take online help. You can set up your own online store or promote your products on social media. Other than that, you can always host home parties to market and sell your stuff. Instead of focusing on individual buyers, if you focus on big clients such as gift shops or wholesale stores, it will help you build better contacts and gain higher profit.
The costs involved in starting a jewelry business are $2,000 to $10,000. You can operate it from home and work part-time or full-time depending on your time schedule.
How to Become Your Own Boss
In addition to these startup businesses, there are many other options available for entrepreneurs. Nevertheless, you should keep one thing in mind that self-employment is exciting but it becomes very demanding at times. If you have a passion coupled with good skill-set, and you have the willingness to take risks, you can take a plunge into entrepreneurship.
Take inspiration from top-notch startups such as Uber, Facebook, Airbnb, and Snapchat etc. Once they were small startups but now they are worth billion dollars. You can also pursue your dreams and become a successful startup and make history.
Having said that, let's look at the key benefits of entrepreneurship:
You are your own boss.

You set your own schedule

It helps you become a business leader

You earn by doing what you love

You reap the rewards