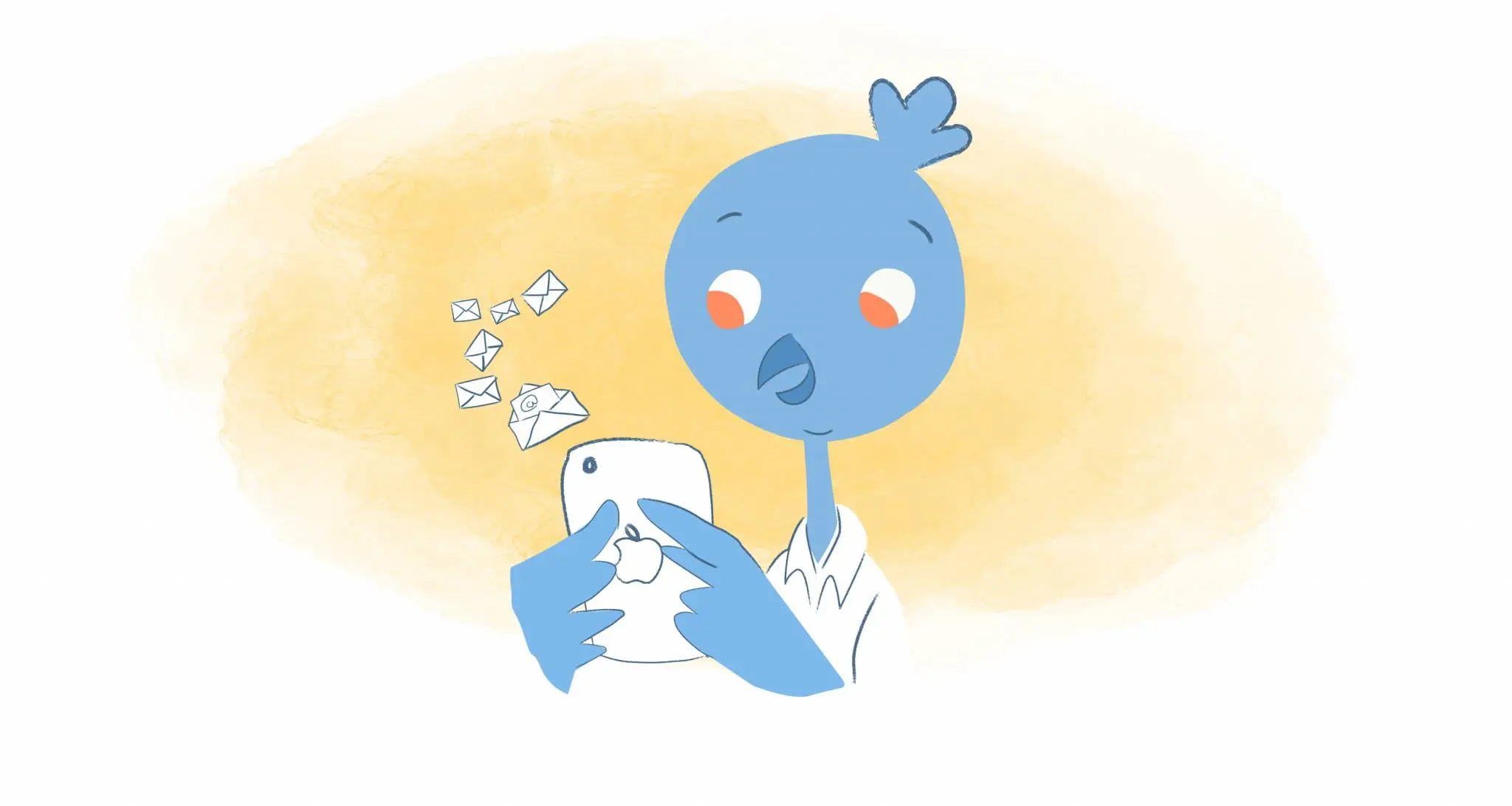 With the abundance of digital resources available today, it can be difficult to cut through the noise, focus your mind and get things done. And while one method might work for you, that doesn't necessarily mean it's a success for the next person. Luckily, there are a number of helpful apps available to support everyone's varying needs, lifestyles and goals. It's only a matter of finding which works best for you.  
Don't worry though—we've done the hard work for you. From an app that manages your to-dos and helps you develop new habits to an app that boosts your focus by "planting a tree," there's something out there for everyone.
To learn what works best for you, take a look at these 10 helpful apps to boost your productivity.
1. OmniFocus
If you're willing to drop big bucks on some useful tech, OmniFocus is the perfect app for helping you get a handle on your productivity. As one of today's most popular "to do" apps on the market, OmniFocus has a simple, easy-to-use design, prepared to improve work flow and heighten productivity. From a to-do list to a calendar and a file organizer, OmniFocus is your one-stop-shop for everything productivity.
2. Forest
With all of today's distractions, it can be difficult to focus on a single task. Luckily, Forest is here to get your mind back on track. Forest is an app that helps users regain focus by challenging them to "plant a tree" and patiently wait until the tree is fully grown. By instructing users to focus on this single task (however silly it may sound), the app seeks to help people return their focus so they can get back to work with revamped productivity.
3. ToDoist
ToDoist will ensure you never miss a task again. From reminding you to run errands to helping you manage projects, ToDoist will help you motor through your daily to-dos without missing a beat. Not only that but the helpful productivity app is also designed for collaborative projects, so you can delegate shared projects and measure yourself and your team's progress.
4. Any.do
If you're someone who's always writing out your to-do lists but not actually making time for those tasks in your calendar, Any.do is here to help. Any.do helps people transfer their to-do lists into calendars so they can actually visualize their workload and get things done. Consider it a personal assistant who turns lists into actionable and organized plans.
5. Pocket
With the abundance of resources online today, it can be difficult to filter through the crowd. And when you eventually find what you're looking for, whether that's a news article, video or blog post, you may be running out of time to actually take a look. While bookmarking the page may seem like a hassle and just another page to add to your 100-plus list of bookmarked websites, with Pocket, you now have a simple way of saving webpages. Pocket is essentially a digital to-do list for websites—a place to save webpages that you want to come back to later. Once you've installed the app, by clicking the "Pocket" button on your browser, the app will file and save the page so when you have more time, you'll remember to come back to it later.
6. Evernote
If you're one of those people who sticks post-it notes around their desk in order to remember everything, you're in luck. Evernote will help you organize all of those sticky notes and put them in one place. Designed for note-taking, organizing, task lists and archiving, Evernote helps you capture and prioritize all of your thoughts and ideas, so you'll be able to put them into action. From videos to voice memos, the app allows users to take notes and set reminders in various formats so if you're on the go, there's no need to stop and type something down.
7. MindMeister
If you're someone with lots of ideas but trouble executing them, meet MindMeister—your new best friend for brainstorming and creating an actionable plan for pursuing your thoughts. MindMeister is a mind mapping app that lets users visualize, share and present their thoughts and ideas. By brain-dumping all of your ideas onto one of MindMeister's canvases, and adding any solutions you can think of as well, the app will begin to help you group similar ideas, link related concepts and eventually create a detailed map of the idea and a plan of action.
8. Timepage
Created by the well-known journal, calendar and notebook company Moleskine, Timepage is the company's first digital tool. Combining events, maps, contacts and weather, Timepage is a subscription calendar service geared toward busy professionals and entrepreneurs who tend to overestimate how much time they need. The calendar app has specially created a "heat map" feature, which shows users how busy and full their days are so they can manage their time and divvy up their work throughout the week.
9. Streaks
Streaks calls itself "the to-do list that helps you form good habits." Based on the "don't break the chain method," Streaks pushes users to not only accomplish their daily tasks and projects, but meanwhile develop good habits too. This helpful app measures and tracks how users are doing in getting things done and reaching their goals. The app can be links to health apps in order to help users achieve their fitness goals.
10. Toggl
Getting a handle on your focus and productivity is one thing, and the next is tracking, in real time, the actual hours you spend on specific tasks so you can best prepare for the future. And Toggl is here to help with that. Toggl is a time management and blocking app that will not only help track your time spent on specific tasks but also help you dedicate a certain amount of time for that task so you can realistically organize your days.