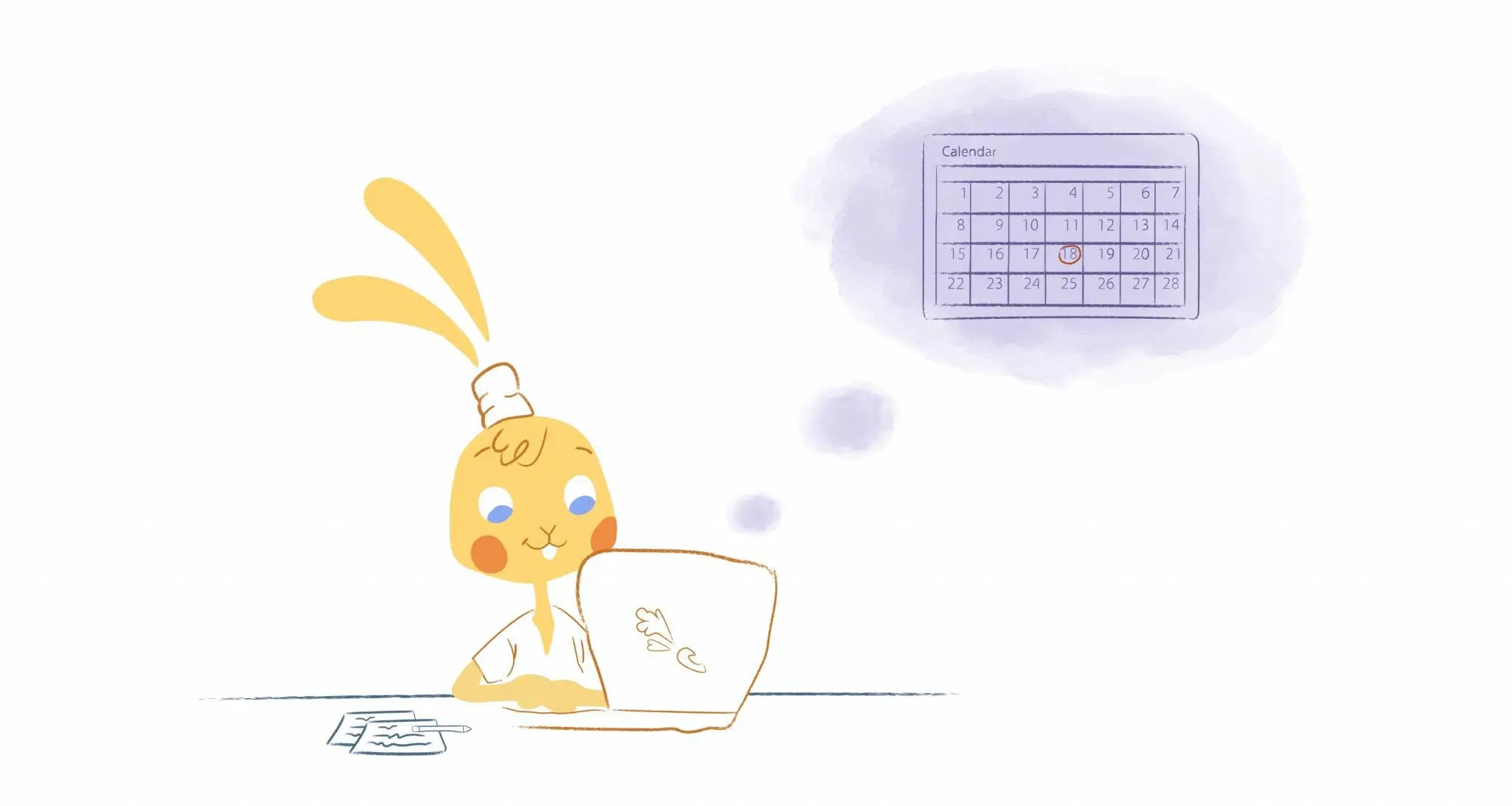 Meal planning has grown in popularity in recent years and with good reason. Life can get so busy but that's still not an excuse to not take care of yourself and eat healthy food. For people who want to eat more nutritious meals but struggle to find the time and motivation, meal planning can be an ideal solution.
However, coming up with a meal plan and sticking to it is easier said than done. If you're finding it hard to stick to your meal plan, you're not alone. It takes time to plan and prep your meals and when life happens, it's easy to let this task fall to the wayside.
Your online calendar can help. Here are 5 tips to help you stick to your meal plan and food prep routine with an online calendar.
Consider Planning Your Meals Out For Weeks in Advance
Deciding what to eat for dinner each night can be a tedious and unnecessary task. The main benefit of having a meal plan is that you can take the guesswork and constant decision-making effort out of figuring out what to eat each day. Use your online calendar to plan out what you'll eat each day and don't be afraid to get ahead of yourself.
You can plan out meals far in advance so that means weeks or even for the entire month. It's okay if your meal plan changes over time or you have to switch things up. It's an easy fix when you're using an online calendar. You can even brainstorm meal ideas by adding recipe links to your calendar. It will also be easy to track what you ate previous weeks if you're looking to recycle some meal. ideas or switch things up.
Schedule Shopping Trips When You Can Realistically Get to The Store
You may have a routine of getting your groceries every Friday each week. Or, you may just go shopping whenever you have time. Either way, you want to use your online calendar to help you plan out a realistic date and time when you can go buy food.
Something can easily come up and push your shopping trip aside if you're not using your calendar well enough. If your online calendar is updated often, you'll know firsthand when you have time slots to do your shopping. Even if you're ordering food online, you'll need to block out time to create and submit your order.
Keeping up with your regular shopping trips is key if you want to stick to your meal plan. If you don't replenish your food items, you won't be able to meal prep anything when it's time for you to prepare for the week.
Track and Create Grocery Lists
The one thing I love about using an online calendar is that you can really think outside of the box instead of seeing limitations. If your calendar has a notes section, consider adding your grocery list there so you can refer to it when you're shopping and even afterward.
Sure, that notes section was probably not designed for your grocery list specifically, but it's still a great solution. One main reason why it may be hard to stick to your meal plan is if you are doing too much work. You write a grocery list out, go shopping, then throw the list away.
This means you have to start from scratch when you get ready to create your next meal plan. An alternative solution would be to keep your shopping lists and meal ideas in your online calendar. You'll be able to see what you bought weeks ago and recycle meal ideas.
Keep Organized to Make Prep Days Easier
The key to being able to stick to your meal plan is when you are able to actually prep and prepare the food. Then, all you have to do is go into your fridge, heat the meal up and eat it. So how can your online calendar help you do this consistently?
It's very simple actually. Think about why you use an online calendar? Likely it's because you want to stay organized, be productive and not fall off track, right? The problem some meal preppers face is that they plan their means independently of their weekly schedule and other responsibilities.
Say you have this awesome meal plan, but quickly find out that you have no time to prep or prepare the food. As a result, the food may go bad in the fridge or just not get eaten. By planning your meals while considering your weekly schedule, you'll be able to see which days will be jam-packed and when you may have more time and flexibility. You can see upfront when a busy week is ahead. As a result, you can plan quicker, simpler meals or batch-cook a few things in your Crockpot.
Share Your Meal Plan With Others
You don't have to take on the full responsibility of setting your meal plan up. If you have a spouse or others in your household that will be eating the same thing, be sure to share the meal plan with them as well. they way, they can add ideas, recipes, and take on days to actually cook and prep the foods as well.
If you have older kids or a roommate who can help cook, sharing your meal plan online calendar with them can also be helpful if you include a recipe link. That way, you don't have to send separate emails or texts that can get lost over time. This simple organization tip can save you time and energy when you want to get a meal on the table.
Summary – Stick To Your Meal Plan With These Calendar Tips
If you're trying to stick to a meal plan, you've already made an amazing decision that can help you adapt to a healthier diet and potentially save time and money. Use your online calendar to simplify your efforts and ensure your success. Do this so you're working smarter instead of harder and still getting the same results.