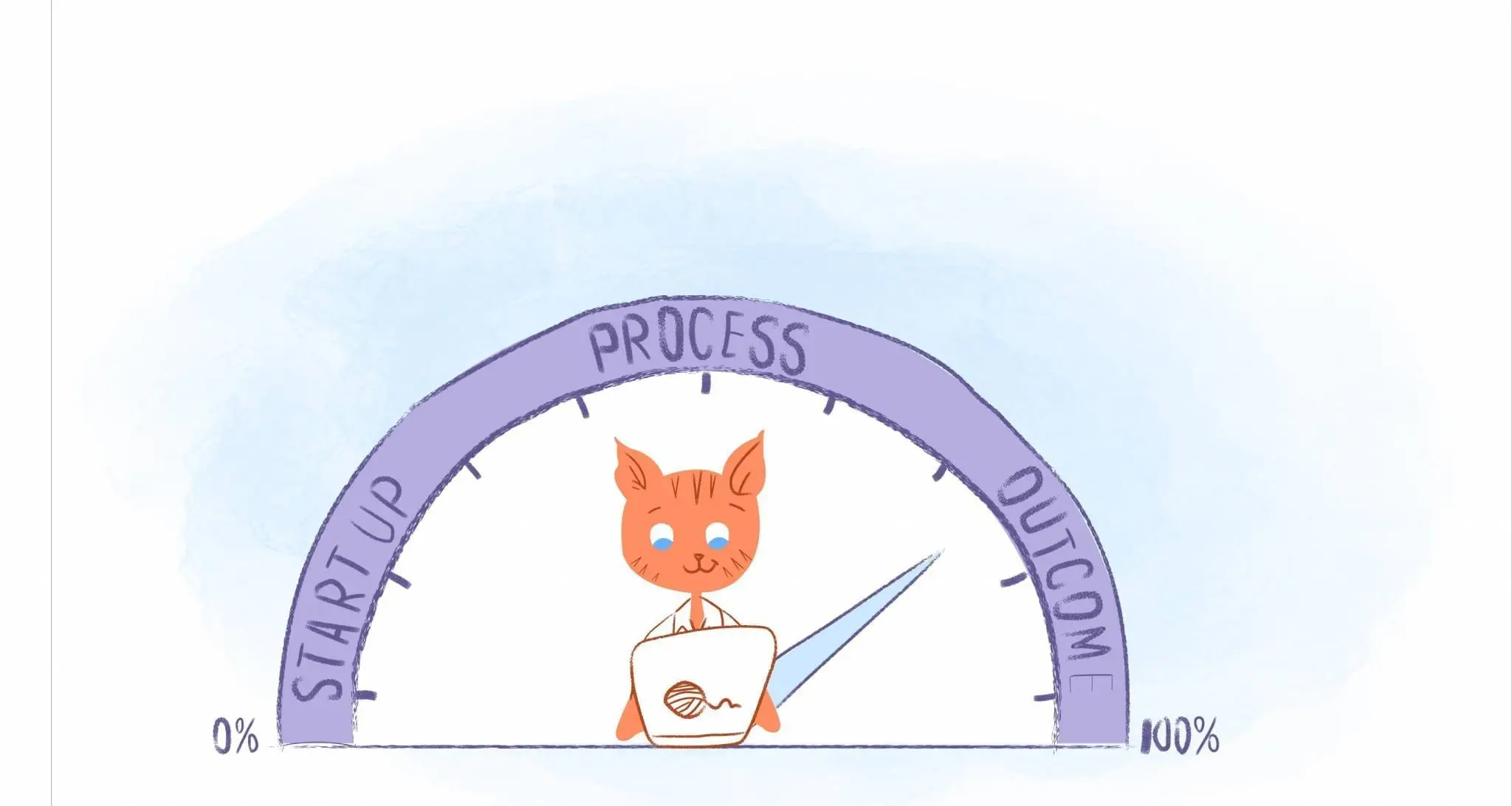 Have you ever wondered why some people are more productive than others? You have been told this answer for years — and it's simple — certain daily habits boost your productivity.
In fact, it's been found that about 40 percent of people's daily activities are performed each day in almost the same situations. Sometimes, that can be beneficial, like maintaining a wake-sleep schedule. Other times that can work against you, think unhealthy habits like perfectionism.
If you feel that your bad habits have been holding you back, I've got some good news for you. You can replace them with healthier habits so that you'll be more productive. And, while some of these are obvious, I wanted to put a spotlight on 10 lesser-known daily habits that you should be embracing,
1. Don't snooze.
What's your first instinct when your alarm, whether if it's your phone or old-school clock, goes off in the morning? I would assume that it would be like Bill Murray in Groundhog Day. You wish that you could smash the alarm into a million little pieces.
Maybe that's why Americans are hitting snooze twice every morning? But, considering that we're also relying on two alarms and are waking-up groggy, it's probably because we're not getting enough quality sleep.
I'm not going to lecture you on the importance of prizing sleep. However, I am going to stress why you need to remove the snooze button from your morning routine.
According to Reena Mehra, M.D., M.S., Director of Sleep Disorders Research at Cleveland Clinic, this prevents our bodies from getting that much-needed restorative sleep. "Much of the latter part of our sleep cycle is comprised of REM sleep, or dream sleep, which is a restorative sleep state," explained Dr. Mehra. "And so, if you're hitting the snooze button, then you're disrupting that REM sleep or dream sleep."
Moreover, those short periods of sleep you're getting aren't enough to qualify as restorative sleep. The easiest solution is to make sure that you're getting seven to eight hours of sufficient sleep. If you struggle with this, you might want to schedule a visit to your "physician to make sure there's no undiagnosed sleep disorder," suggests Dr. Mehra.
In addition to waking-up without hitting snooze, you'll have more energy and stamina throughout the day. More importantly, you'll be less stressed, more creative, and process complex information. It can even help regulate your appetite.
2. Focus on just one goal.
Despite what you may believe, multitasking isn't possible. Similarly, the same can be said of trying to juggle multiple goals at once.
"While it might seem very difficult, focusing on one goal at a time is the most powerful way of achieving your goals," writes Leo Babauta. "When you try to take on many goals at once, you're spreading thin your focus and energy — the two critical components for achieving a goal."
"What if you have 5 goals you want to achieve?" asks Leo. "Pick one to focus on first." Next, for long-term goals, you'll want to fragment that into a mini-goal — preferably one that you can accomplish this month.
"Keep doing this until the goal is accomplished — do an action every day, finish the mini-goal, pick the next mini-goal to work on," Leo adds. "Then, when your One Goal is completed, focus on the next goal."
"Some goals are ongoing ones — like blogging every day, or exercising every day," he says. "In those cases, turn them into habits — focus exclusively on turning the goal into a habit, until the habit is ingrained." After that, move on to the next goal.
3. Start off calm.
When you do get out of bed, start your day off on the right foot. How? By having a calm and peaceful morning.
The first way to achieve this is by waking up early enough so that you aren't literally run out the door. You should have enough time to embark on a morning routine. While this can be whatever you're into, like exercising, you should definitely include a little meditation.
"I often suggest my clients begin their day with a morning meditation or self-affirming exercise," says Shelby Castile, a licensed therapist. You could also set a positive intention for the day or repeating a mantra, such as "I choose happiness."
Benjamin Spall, the co-founder of My Morning Routine, suggests that you also use "waking up as your cue to get out of bed and start doing some light stretching." You'll want to follow that up with "some push-ups before transitioning into your favorite yoga pose."
"Or you can use waking up as your cue to grab a book from your bedside table and read 10 pages before popping on the kettle and starting breakfast," adds Spall. Personally, I also write in a gratitude journal and review my calendar to know what to expect for the rest of the day.
4. Cultivate deep work.
For the uninformed, deep work is defined by Cal Newport as "the ability to focus without distraction on a cognitively demanding task." In other words, these are your most demanding and important tasks. As such, they require 100% of your attention.
Of course, this is a challenge for most of us. We first have to identify what constitutes deep work. After that, we must block out time for this work. And, we also have to build up the discipline not to get distracted.
To accomplish this, Newport recommends that you take the following steps:
Schedule deep work. In your calendar, block out the appropriate time for deep work. Ideally, this should be when you're at peak productivity. If that's between 8 am and 10 am, then this is when you'll schedule deep work.
Don't be as accessible. Since you don't want to get distracted during this time, turn off your phone. Or, at the very least, smartphone notifications. If you have an office, close your door. If not, put on a pair of headphones.
Know your work habits. I work best in isolation. Knowing this, when it's time to get down to brass tacks, I'm like Superman and hiding out in my fortress of solitude. But, I have colleagues who enjoy being around others to get inspired. In short, determine how you work best and work with that as opposed to against it.
Keep a scoreboard. Record your deep intervals. And conduct a weekly review of your progress.
Moreover, because deep work can be taxing, you must fill your energy tank. Newport writes that you can achieve this by being lazy and embracing boredom. For example, instead of getting sucked into your smartphone during a break, stare at the window and let your mind wander.
5. Build pyramids.
Are you familiar with batching? If not, it's quite simple. You group similar activities together, such as checking your inbox at set intervals instead of throughout the day.
While batching is a tried and true productivity technique — you may want to try pyramids. Here you would spend 15-30 minutes tackling easy batching actives. Once you're warmed up, jump into your main goal of the day. And, finally, end your day on a high note, like organizing your workspace or evaluating your to-do-list.
6. Follow "Ramit's Book Buying Rule."
It's been said that adults make about 35,000 remotely conscious decisions each day. The thing is, most of these are unimportant. But, they still can deplete your energy supply leading to decision fatigue.
One simple way to reduce the number of decisions you make per day is to adhere to Ramit Sethi's book-buying rule. "If you're thinking about buying a book, buy it, he explains. "Don't waste five seconds debating it. Even one idea makes it more than worth the price."
What if you can't decide between multiple books? Buy them and read them both.
Another way to make pare down decisions would be through meal prepping or having a signature look — President Obama did this by only having gray or blue suits. Whenever possible, find ways to automate, delegate, or outsource less important or redundant tasks.
7. Listen intently.
The cornerstone of any relationship is listening to what the other person has to say. That means giving them all of your attention, asking questions, and remembering key information. As a result, this fosters trust and improves communication and collaboration.
Also, while it may not seem important, this can prevent misunderstandings. Or, it can save time since you and the other party aren't constantly having to repeat yourself.
8. Sharpen your ax.
"Give me six hours to chop down a tree, and I will spend the first four sharpening the ax." Although that's often attributed to Abraham Lincoln, which isn't the case, that's still an inspiring quote mainly because it highlights the importance of staying sharp.
How exactly can you do that? The most obvious starting point is constantly improving your existing skillset and learning new information. Another way would be to have contingency plans so that you're prepared for the unexpected.
9. Be a quitter.
If you're like me, it's probably been drilled into your head that quitting is bad. Sometimes that's definitely. For example, walking out on your team when they need you most.
But, I'm talking about throwing in the towel on the things that eat away at your time and productivity. That could be unsubscribing from emails to keep your inbox clutter-free. You may also want to reject new projects or meeting invites if you're strapped for time.
Whatever you decide to give-up is totally up to you. The main takeaway here is that quit the things that aren't worth your valuable time and energy.
10. Establish a "shutdown" ritual.
Finally, end your day with a "shutdown" ritual. These are tasks that help you transition from work to home mode while also preparing for tomorrow. Some suggestions would be:
Closing loops, like responding to an important email.
Sketching out your ideal workday tomorrow.
Shutting down your computer.
Reflecting on your accomplishments for the day.
Setting out tomorrow's wardrobe.