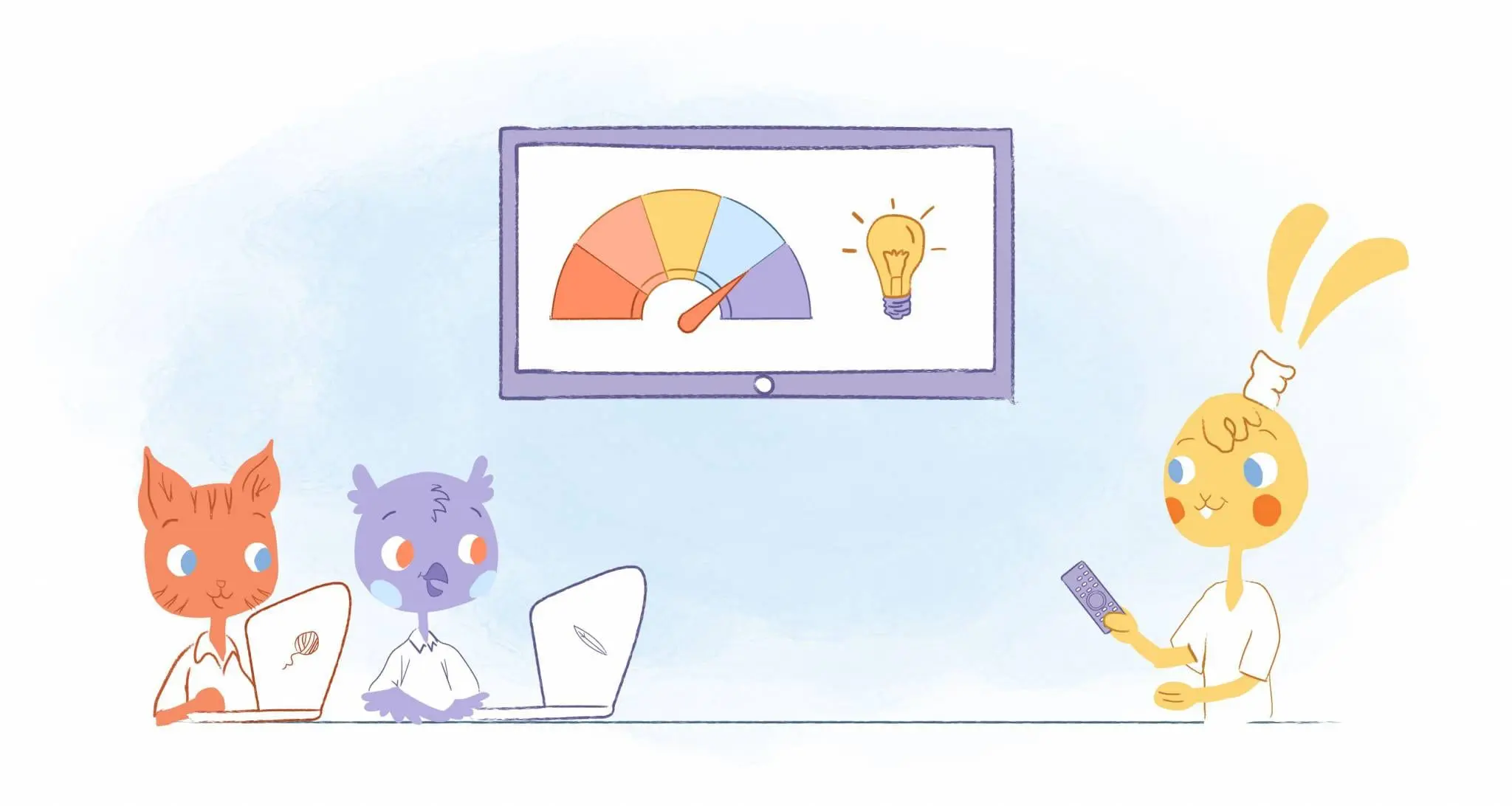 Perhaps the number one reason why we're addicted to smartphones is that they contain our entire lives in the device. You can check-in with friends, family, and clients, while booking a flight, running your business, and listening to a podcast. Here's what you should look for in the ten best calendar apps.
But, they're always useful in organizing our lives. Especially when you have the following ten calendar apps.
Tired of those back-and-forth emails when scheduling a meeting or appointment? If so, then Calendar has got you covered.
This handy app lets you share your availability with others through an embedded link or email. This way, they can find a date and time that works for them. Once they do, the event is added to everyone's online calendars.
Calendar can also harness the power of machine learning. Machine learning means that it uses previous data to make smart scheduling suggestions, such as when, where, and what types of meetings you should schedule.
You can also easily create an event using natural language, while the map view gives you a glance at your upcoming schedule.
This iPhone app has often be cited as the best calendar app for the iPhone. That's because it's packed with features, such as:
Multiple views including a list view in portrait mode by either week or month or a landscape mode for a week "block" view.
Supports multiple languages, like English, French, German, Italian, Spanish, and Japanese.
Ability to create event using natural language.
Also, it works with the iPad and Apple Watch.
The addition of the view widget — replaces the stock iOS Calendar widget. With this extension, you get a snapshot of your day without opening the app.
You will have to purchase Fantastical 2 for $4.99.
While this stock calendar comes preinstalled in every Android device, Apple users can download it as well. They probably should go ahead and do that.
With a free account, this powerful app will events and schedules from your Google account. If you used your Gmail address to book a flight, hotel room, or doctor's appointment, the date and time would be added to the calendar. You'll then receive a reminder through a push notification on your phone when the event approaches.
When creating events, you can color-code your calendar so that you can quickly identify the various types of activities you have scheduled.
If you're curious, this is the fifth version of Readdle's Calendars app. That explains why it's called Calendars 5. It also means that the developers had plenty of opportunities to make this iPhone app as high as possible.
Calendars 5 comes with features like several view options; list view, day view, week view, and month view, as well as an integrated task manager and ability to enter events using natural language. Additional features include being able to create custom alerts, recurring events, and sharing your tasks and activities with others.
For business owners, it's tough to find a better suite of tools than Microsoft Office 365 — although Google is pretty much right at the top as well. That's because this app combines your emails, calendar, and much more into one convenient location.
The calendar itself is loaded with functions like being able to import or export to other calendars and share your calendar with others. You can also personalize your calendar using add-ons, like getting a weather report, automating responses to invites, receiving reminders, and receiving an agenda in your email every morning.
If you want a simple calendar app that's available for either Android or iOS, then look no further. Tiny Calendar is a straightforward calendar app where you can view multiple layouts. You can create emails or push notification reminders, and make edits offline. You can even use your device's GPS to add specific locations to events, and it syncs with other calendars, such as Google Calendar.
The free version should be enough if you need the basics. The paid version — which is $7 — comes with additional features like accepting and sending invites. It also exports other calendars and can create recurring events.
Jorte isn't just another calendar app. It's also an organizer where you can take notes and manage tasks. It also integrates with Google Calendar, Evernote, and Microsoft Office to make your life run a bit smoother. And, it works for Android and iOS.
As for the calendar itself, it's pretty solid. There are daily, weekly, or monthly views, the ability to create recurring events, and there are even countdown features that let you know how much time is remaining for a specific event.
For the more robust features, you'll have to select the Jorte Premium option at $3 per month or $30 for the year.
SolCalendar is known for being one of the most well-designed calendar apps on the market. Some people claim that it's more of a life management tool than just your standard calendar app.
This app comes with a widget so that you receive a summary of your most important activities. There are stickers and emojis for marking select dates. You can also receive weather reports, share your calendar with others, and integrates with Google Tasks.
Best of all? It's free for Android users to download.
Do you need an app to keep your family or team on the same page? Then download this free app for both Android and Apple users.
With TimeTree, you can share everything from work schedules to tasks to notes. This way, your team knows when you away on travel while your family knows when your flight arrives. It also ensures that every family or team member stays on-top of assigned tasks. You can also send reminders to others.
Finally, there's this handy personal assistant that comes equipped with a calendar, to-do list, and notes. This way, you can automate everything from paying bills to wishing a happy friend's birthday. It has reminders — like calling a client or scheduling appointments — by linking to your contacts. You can link to Facebook, TaskRabbit, and your bank account.
Put, if you want to stay on top of your bills, remember birthdays, schedule events, and manage your to-do list, this is the app for you.
The free app is available for Android and iOS.
Criteria for an Amazing Calendar App
What makes these apps considered the best? It's because they fit the following criteria:
Can easily and quickly view appointments — preferably in a click or two.
Can easily add, edit, or search for appointments, like being able to use natural language.
Integrates with the apps you use daily, such as Calendar or Google Calendar.
It is compatible with all of the devices you use. For example, if you have all Apple products, then go with Fantastical 2. If you have a Samsung phone and iPad, then you'll want an app that works on both Android and iOS.
Comes with a clean and contemporary design.
Integrates with your email — not a problem if using Calendar, Google Calendar or Microsoft Outlook.
Allows you to schedule an unlimited amount of appointments.
Has the features you need. If you work with a team, for example, then you need to be able to share your calendar with others. If not pre-installed, then look for an app that can be customized to meet your needs.
What criteria do you look for when choosing a calendar app?