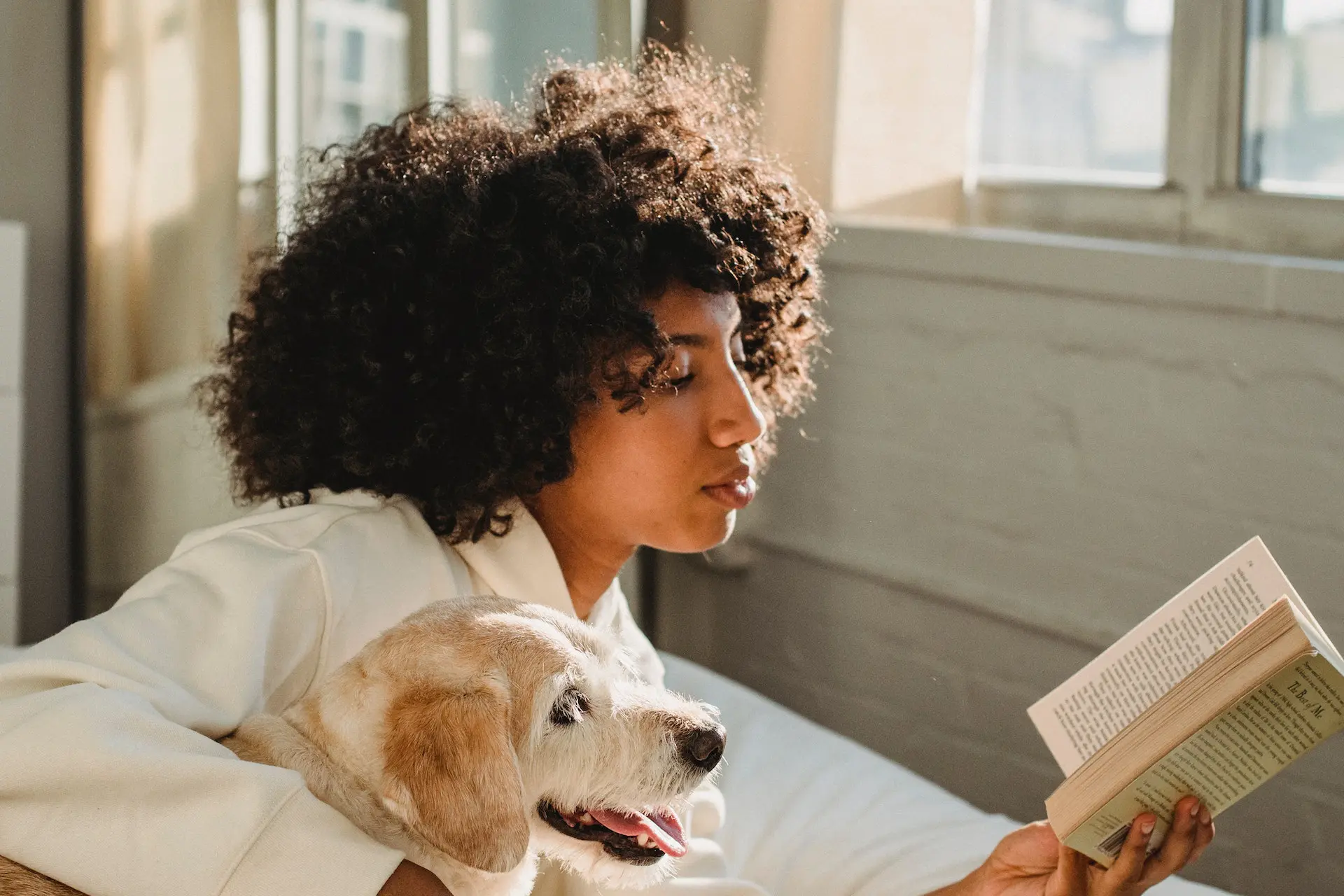 School is out, the smell of sunscreen is in the air, and sunshine greets you whenever you go outside. These are a few telltale signs of summer that breed excitement for the change of weather. They signify the beginning of a great season chock-full of fun. But how can you factor in your furry friends when making summer plans?
Although Fido or Frisky can't always tag along for every summer adventure you take, several pet-friendly options exist. They require extra planning and forethought before embarking on the journey. Keep in mind that there are a lot of health benefits to owning a pet — and spending time with these furry friends will do you a whole lot of good. Read here about the value of pets in Ukraine with the recent war.
So grab your Calendar and schedule some doggy time. Here are a few fun activities to make this summer one to remember with your pet.
1. Book Doggy Day Care
Do you have days this summer where you'll be gone for hours on end? Whether you're running errands or heading to the pool, you don't want your pets to be left alone that long. That's where doggy daycare comes in and ensures you're at ease, knowing your pets are in good hands.
Doggy daycares typically offer indoor and outdoor facilities for your pup to enjoy. They can lay in the sun or socialize with other dogs to their heart's content. They'll be fed, taken out to go to the bathroom, and kept from overheating, all while you maximize your day. The best part? You can pick them up when you're done with your activity, knowing they had a blast and were safe.
2. Attend Pet-Friendly Social Events
Trying to keep your life organized throughout the year takes time and dedication. Add in kids being out of school and warm weather travel, and it's even more difficult during summer. Luckily, pet-friendly social events can be added to your calendar early since they're often planned well in advance.
These events may be meet-ups for certain breeds or fundraisers for animal shelters or pets in need. There's a variety of options to choose from depending on your schedule and personal preferences for location and event type. After you find the ones you're interested in, take a few minutes to write them down. From there, it's just about planning day-of transportation and getting your pet in the car and ready to go.
3. Run Errands Together
Your pets love nothing more than to be by your side. But when you're out and about running errands, it can be challenging to bring them along. However, some pet-friendly options make including your pet much easier.
Many home improvement stores and gardening centers allow pets to tag along while you shop. Even if you're running in to grab a replacement light bulb or some fertilizer, plan to bring your pet. They'll be excited to leave the house, and you'll check something off your to-do list so everyone's happy.
4. Relax on a Patio
After many months spent cooped up indoors avoiding the cold, the heat of summer is a welcome change. And that often means opting to be outside as much as possible, including when dining. It just takes a bit of planning ahead to be able to bring your dog along for the meal.
Do some research and find highly rated patios in your area to take advantage of cooler summer nights. Even better if they have a bit of shade and dog bowls for your beloved pet; if they don't, bringing your own is a good idea so your pet stays hydrated and comfortable. Then, it's just about finding a good group and the right time to go.
5. Head Out on a Hike
Have a hyper dog in need of some exercise? Or maybe you're trying to create the best fitness routine for yourself. Either way, planning a hike is the perfect solution. Remember to pack accordingly for the weather. If it's a particularly hot day, it may be best to opt for a shorter path. You'll also need plenty of water for you and your pet to drink along the way. And maybe a treat or two as well.
The benefits of exercise are two-fold. Your dog will love to be in the great outdoors and enjoy the various smells that go along with it. Plus, the exercise will wear them out and help keep them healthy. It's truly the perfect summer activity.
6. Transform Your Backyard
Many summer memories were built on kids throwing on swimsuits and cooling off in a pool. It's become a staple of a great summer day. And the same can be said for your animal (minus the swimsuit unless that's your thing). All it takes is investing a bit in a kiddie pool that will fit your pet.
From there, you'll need a hose or buckets of water. If you have a husky or other dog breed that strongly prefers cold weather, ice is a must. And then, of course, you'll need to plan for the post-kiddie pool clean-up. Pick up a few inexpensive towels and maybe grab some pet-friendly shampoo to eliminate the wet dog smell. Then, you'll be good to go.
7. Plan a Road Trip
Traveling with pets can be challenging, even for seasoned pet owners. But the summer travel bug can make it worthwhile to plan a road trip to an outdoor oasis with your pets. Before you book anything, determine a reasonable distance or time in the car. Older pets or pets with disabilities may not be comfortable riding in a car for several hours. Puppies may be too energized to sit still for very long.
Most pets should be okay for a few hours, though. From there, it's about thinking through stops so your pet can go to the bathroom. Then, of course, is the fun part. You'll get to figure out pet-friendly spots to stay in and possibly some outdoor activities. The options are nearly endless.
8. Visit a Farmer's Market
Weekend mornings are the perfect opportunity to get fresh produce and take your dog along. Farmer's markets are typically pop-ups of different local vendors selling various products. Some even carry dog treats, toys, and other customizable items like bandanas.
Another great aspect of farmer's markets? They're often free! So, if you're looking for a less expensive option to get your dog out of the house, they're a great choice. However, since farmer's markets are for people, they're not a good option if you have an aggressive animal. Probably best to hold off if your pet is awaiting vaccinations, too.
9. Throw a Backyard Barbecue
BBQs don't have to be just for people! If you have a backyard or enclosed space, take advantage of it with a dog-friendly gathering this summer. Throw some burgers and hotdogs on the grill and sit back in lawn chairs to relax.
If you have the space, you can extend the offer to friends to bring their dogs. Just keep a close eye on them with the grill nearby. And remember to keep plenty of water available so they don't overheat or dehydrate.
10. Go to Dog Parks
For many, visiting dog parks is a staple in the world of dog ownership. But they don't have to be empty fenced-in fields. Now, it's become more popular for owners to go to boutique dog parks offering food, adult beverages, and special dog treats.
That way, you can sit with friends or family and watch your pet have fun while relaxing yourself. Grab a snack, sip on a drink, or soak up the sun from a lawn chair or picnic table. There may even be vendors nearby offering dog washing, treat sales, and more—truly a well-rounded summer experience.
Soak Up the Sun
Finding ways to spend time with your pets during the summer can require some work and planning. However, getting extra time with them and having the chance to soak up sweet summertime together is worth it. Soon enough, you'll kick back, relax, and enjoy summer alongside your favorite furry friend.
Featured Image Credit: Photo by Samson Katt; Pexels; Thank you!