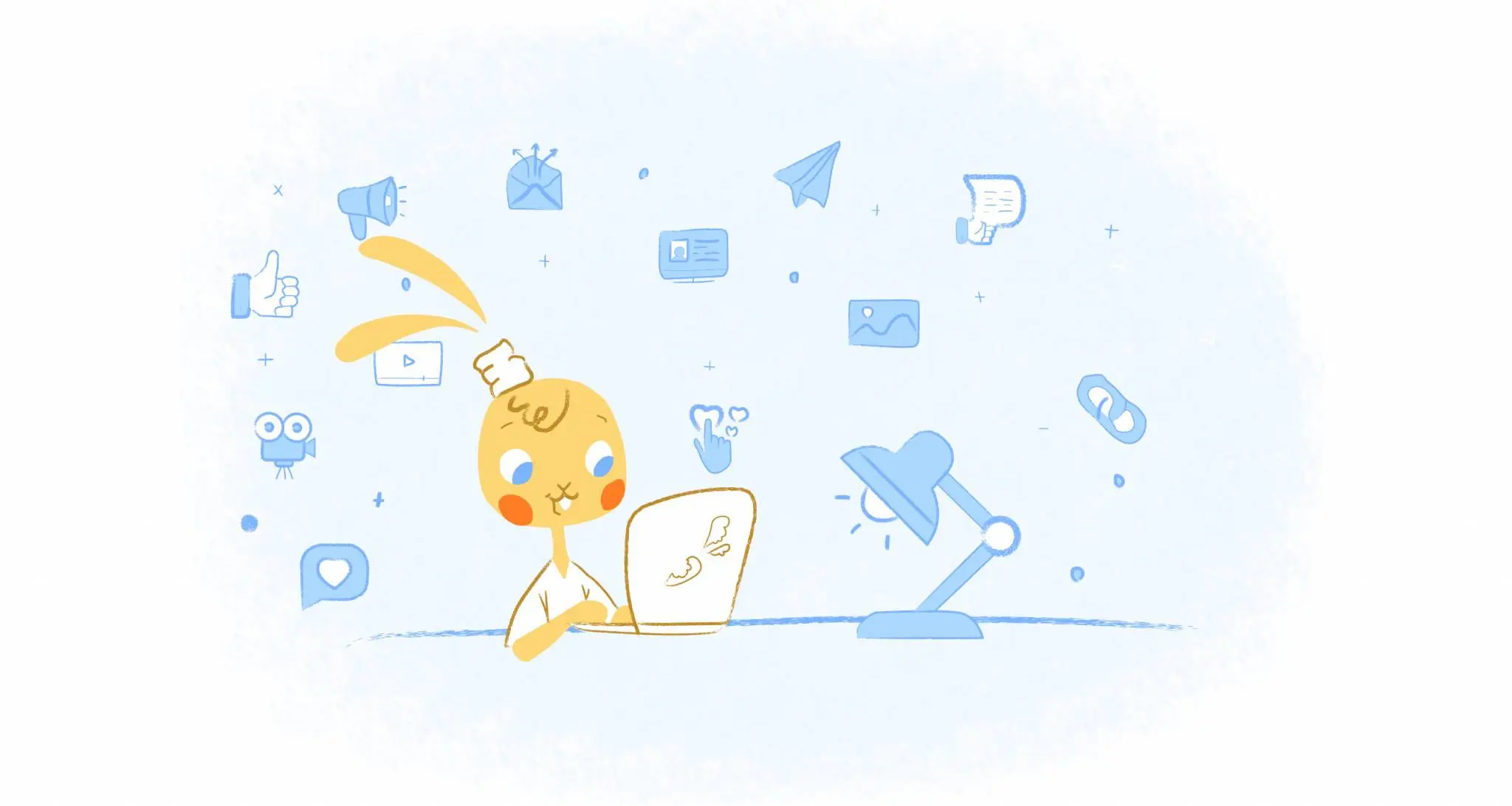 When it comes to job hunting, one of the most difficult aspects is landing an interview. And to get your foot in the door at your dream company, the first thing you must do is craft the perfect resume. And luckily, with a few helpful tips, you'll be able to revamp your resume and make yourself a top candidate.
According to research, recruiters spend an average of six seconds looking at a single resume. That's why it's important that your resume captures a reader's attention and makes them want to learn more. To spiff up your resume, here are 10 things to include.
1. Use a word cloud generator.
Nowadays, it's vital to tailor your resume to the job you're applying for. And to do so, run the job description through a word cloud generator. The generator will produce the top words mentioned in the description for you to incorporate in your resume. Most companies use digital filters for resume submissions, and if you don't include some of the most important words of the job description, your resume will never see the light of day.
2. Keep it short.
Always keep your resume to one page — job recruiters don't have time to read through anything longer. According to Marie Kondo, author of Spark Joy and The Life Changing Magic of Tidying Up, when it comes to "spring cleaning" that also applies to your resume. When looking to cut your resume down to one page, start with some of the oldest positions you've held and ask yourself: "Did that college internship really spark joy?"
3. Put your contact information at the top.
While this may seem like an obvious step, all too often candidates don't put enough of their contact information or put it in the wrong place on their resume. When it comes to your contact info, always put your name, phone number, email address, mailing address and even social media handles, if they are relevant. Of course, there's no need to go overboard: "Some people will include their home and cell numbers, for example — but I find multiple contact choices to be confusing. Make it easy for your reader to understand how to contact you," expert resume writer Mary Elizabeth Bradford tells Inc.
4. Get analytical.
In the end, words are just words. And if you can add some analytics and numbers to your resume to supplement your past jobs and gained skills, recruiters will be interested in the impact you made within a company. Even if you're not working in finance, measuring results are relevant in absolutely any role.
"Employers need numbers to be able to fully evaluate the scope of your bandwidth," executive career coach and founder of Résumé Writers' Ink Tina Nicolai tells Inc. "No position is exempt from measuring results. And metrics help employers determine if a person is capable of leading a team, managing clients, or growing the business."
5. Include URLs.
The more personal you can make your resume, the better. Of course, meanwhile, keeping in mind professionalism. One of the best ways to show your personality through your resume is to include relevant links that reveal your personal brand. Depending on the job you're applying for, links to published articles you have written, personal website, online portfolio or social media handles are some of the best things you can include.
6. Choose verbs over adjectives.
All too often, job seekers load up their resumes with generic adjectives in order to show recruiters how "determined" and "hardworking" they are. Instead, ramp up your resume with unique (yet relevant) verbs to catch a recruiter's attention. To help you out, here is a list of resume action words to consider.
7. Add certifications, recognitions, and awards.
Your resume should be something you're proud of. That's why it's important to decorate it with your specialized certifications and hard-earned awards. Whether you have an MBA or a CPA, make sure to highlight it in your resume. If you have won any special awards, be sure to include those in your role descriptions as well.
8. Make it "skimmable."
If you think a hiring manager is going to sit and read every word of your resume, think again. Because managers spend little time looking at a single resume, make sure yours is "skimmable." To do so, write short paragraphs for your job descriptions, keeping them to three or four sentences max. Another way to make your resume more readable is to use bullet points instead of full paragraphs. One important note: keep your points spread out so at first look, your resume looks clean and easy-to-read.
9. Make it mobile-friendly.
That's right. It's 2019, and it's time to take your resume mobile. According to a study, in 2017, 63 percent of people were resorting to their phone and only 37 percent were opting for desktop, and this number is rising every year. That being said, make your resume as accessible as possible for hiring managers. While this isn't typically a requirement for job applicants, it can only help your chances of landing that job and getting one foot ahead of your competition.
10. Craft an engaging story.
Resumes are pretty cut and dry. However, there are tactics for making them more interesting. And one of the best ones is by crafting an interesting and engaging narrative throughout your resume. Rather than just listing out your past job descriptions, paint a picture of your job history for readers. An article on Business Insider advises: "No matter if you are constructing a functional résumé or a chronological résumé, some kind of professional history is critical. But make sure your story makes for a more interesting read."