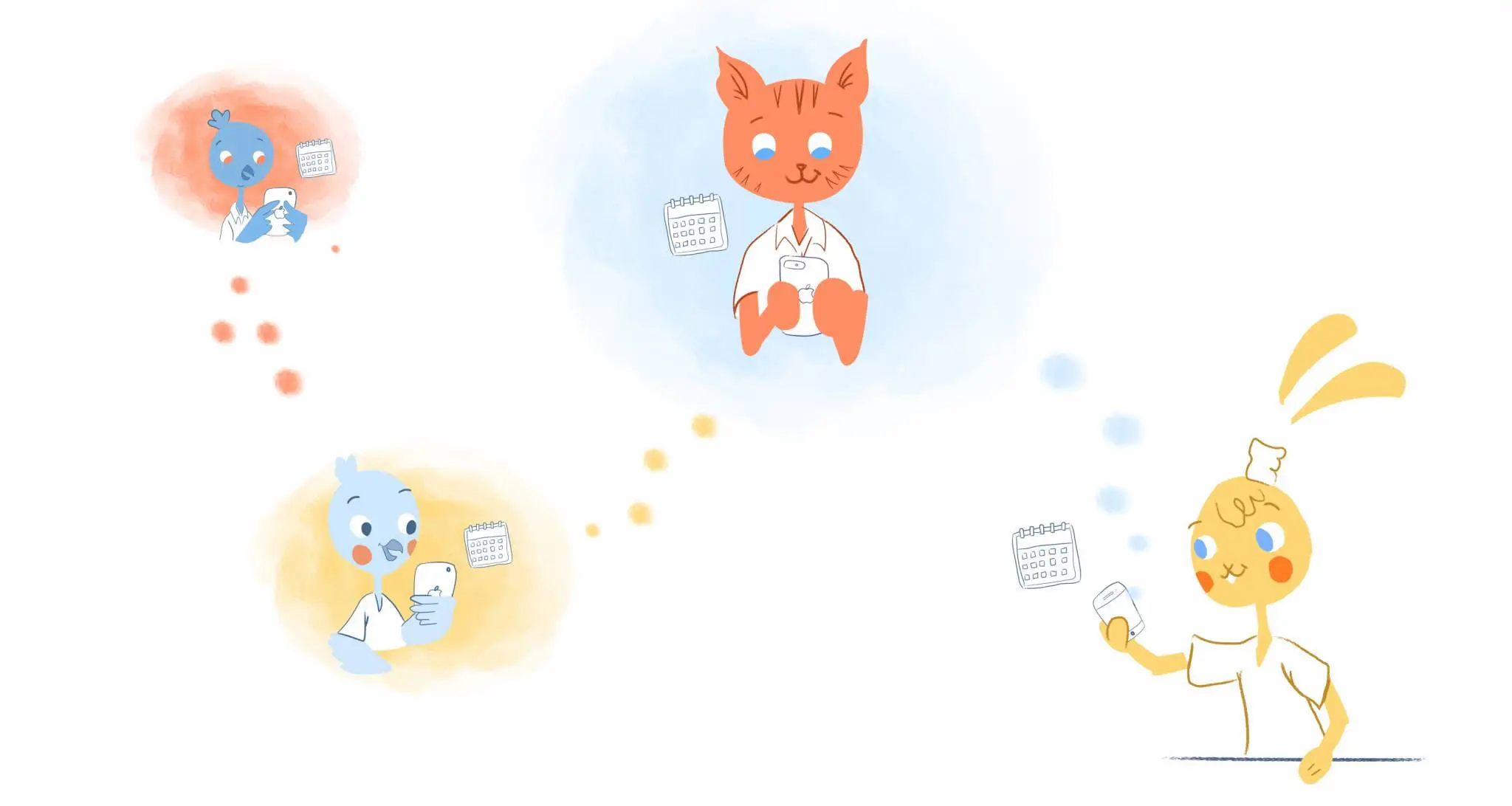 Busy companies that employ large groups of people have their challenges. That's probably why many of them are moving toward shared calendars among their staff.
Sharing calendars affords plenty of advantages that make it desirable. For instance, you can more easily oversee staff, prepare for meetings, and manage your day.
However, to be effective in a business setting there are 6 tips for successful calendar sharing you should use.
1. Block Time for Your Own Work
One of the first tips for successful calendar sharing is to block time for your own work. Of course, depending on the business this may not be needed.
Then again, in a very hectic, meeting packed business environment it may be necessary. In fact, it could be the only way to ensure your own important projects get completed.
2. Stay Up To Date
Remaining current with your own scheduled events is important to successful calendar sharing. If you do not create an event in a shared calendar you run the risk of double scheduling something.
For example, the best time to schedule another group meeting is at the end of the meeting you're at. But if you don't have your calendar up to date it will frustrate and disrespect others who do.
Also, whenever possible, preschedule meetings and appointments that are recurring. This is an additional way to prevent scheduling something else over the top of routine meetings.
3. Eliminate General Entries
Successful calendar sharing is easier when you think about what other people in your workgroup will see. Using general entries such as "Appointment" should be avoided. From that entry it's unclear whether it's a personal appointment or a business appointment someone else made with you.
4. Let Others Know Your Scheduling Preferences
If you generally follow the same daily routine the odds are high that close colleagues have noticed. Be that as it may, it's possible that they don't know your scheduling preferences.
Obviously some shared calendar apps allow certain preferences, such as time slots, to be preset. Nevertheless, if yours does not you might need to let others in your workgroup know your scheduling preferences.
5. Keep Private What Should Be Private
Certainly privacy could be an issue for successful calendar sharing. But many people merge work and personal calendars without issue.
It's commonplace for calendars to have settings that let you make some entries private and others shared. This can prevent co-workers from seeing personal information they do not need to know.
However, not all calendars have the same capabilities. Therefore, you can permit everyone to see personal appointments, make entries vague, or not put them on work calendars.
6. Create Gaps Between Events
Most people dislike back to back meetings, but at times they are necessary. Whenever possible, though, try to create at least a small gap between events.
As an example, if your workgroup is conducting hiring interviews, try to allow 15 minutes between them. This way if you run over on time you will still stay on track. It also allows others in your interview team to grab a quick drink, use the restroom, or make a call.
Of course, effective and efficient business management is important to your career success. For the best shot at successful calendar sharing, try using these tips.