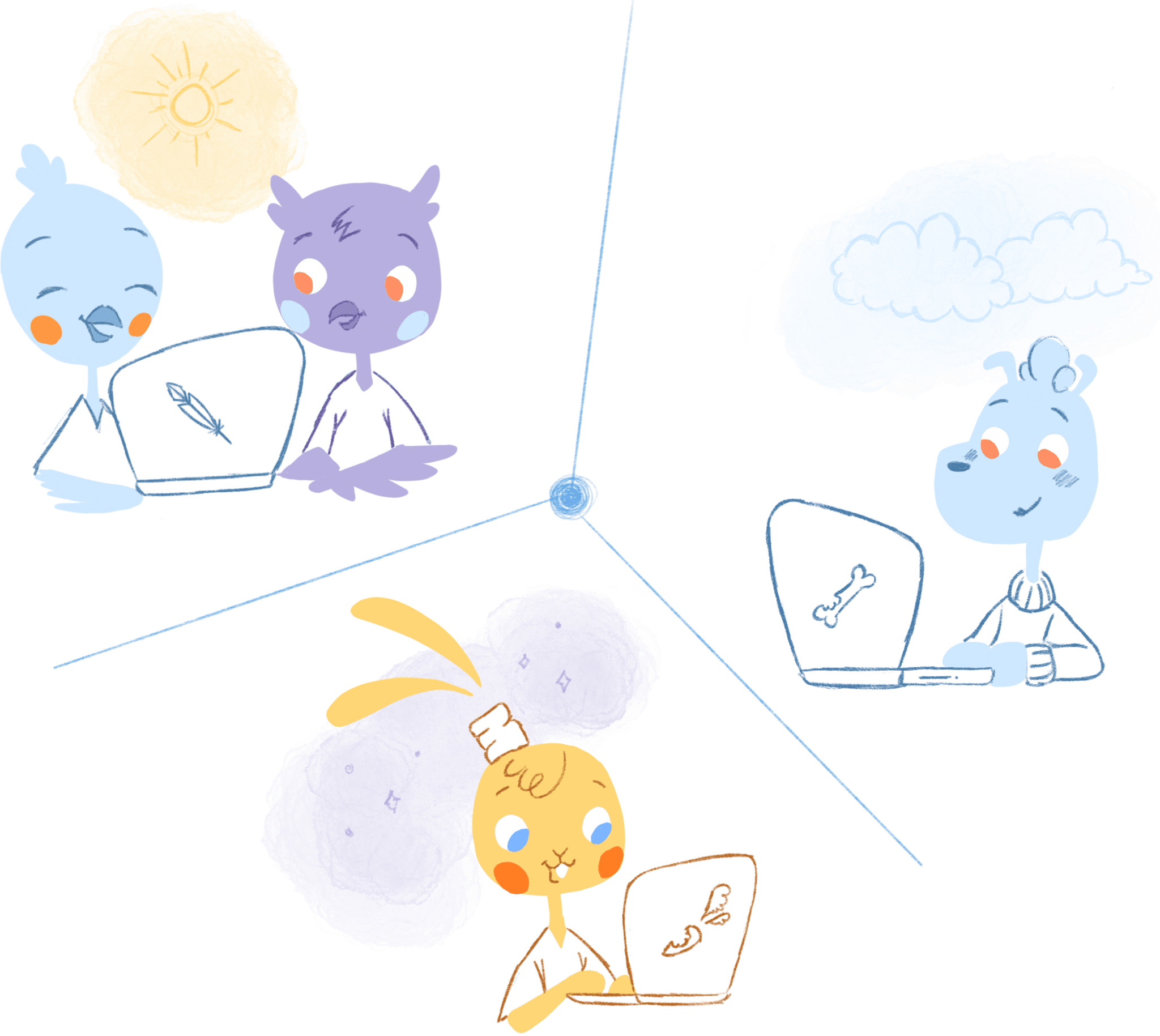 Solid communication between yourself and your team is a crucial key to success when it comes to maintaining a business that thrives. When you manage a remote team, communication becomes even more important and can be tricky to improve.
There's no water cooler to meet up at so you can casually ask how the latest project is going. Your desk is not a few steps away so employees approach with questions. And, you probably can't call a meeting on a Wednesday afternoon when all you have for leverage is an email address.
You already know this, so how will you interact and engage with employees who reside in different time zones and establish a steady workflow based on stable communication?
Set Expectations Early On
When you hire remote workers, the best way to increase the potential of open and effective communication is to set your expectations upfront.
Be clear about what you're looking for in an employee and what your company culture is like. How accessible to you need them to be throughout the work day and will they have set work hours? Would you prefer an end-of-day or end-of-week virtual check-in? How much guidance are you willing to provide upfront and on an ongoing basis?
These are all important questions to ask to set the tone for your working relationship. Make sure you're communicating well and clearly on your end too so the employee can follow your lead.
Use Efficient Tools
One of the best things about working with a remote team is all the cutting edge tools and apps you can start using to enhance your bottom line. Since you won't be seeing each other face-to-face each day, it's important to make up for that missing personal connection by choosing the right tools for your business.
If project management is your concern, consider using Asana which is a free program that allows you to create projects and tasks that you can assign to remote team members. Once you set a due date, Asana automatically reminds the team member when they need to complete the tasks and sends email alerts if they exceed their deadline.
You can also send messages and send attachments below each task created in Asana so you can provide updates or answer questions easily when needed.
If you need to set up a conference call with employees, consider using tools like Skype, Google Hangouts, UberConference or Zoom. If you prefer to chat throughout the day or address urgent needs, then ask everyone to sign up for Slack (which is an instant messenger) and be online for a specific time period.
Organize Regular Meetings
Meetings are probably the most basic and common workplace activity and it's understandable why. They act as the common ground to bring everyone together and discuss important topics as a team.
When you manage a remote team, you can still host regular team meetings and you'll probably want to seeing as how it can be the best way to keep lines of communication open.
Choose a platform that works for you then set up your calendar tool to so you can schedule a day and time that fits everyone's schedule.
If your team members have lots of smaller tasks to complete, you may want to do a shorter call so everyone can maintain an active and productive workflow. If lots of teamwork is required for projects or if you're preparing for a huge launch, a longer, more in-depth meeting may suffice.
Find a Rhythm That Works For You
At the end of the day, no two businesses have the same workplace communication system, especially with remote workers.
It's crucial to find a rhythm that works for you and makes your employees feel comfortable with tasks. They should also know their voices and needs are heard.
Beware of over communication. It can be counterproductive to 'hover' over team members. Instead, time and energy should focus on other activities.
If your business is open to change and flexibility, feel free to ask remote team members what their needs and desires are for communication and balance that with the systems and processes already in place.
Could your communication with remote team members use some improvement? If so, in which areas?