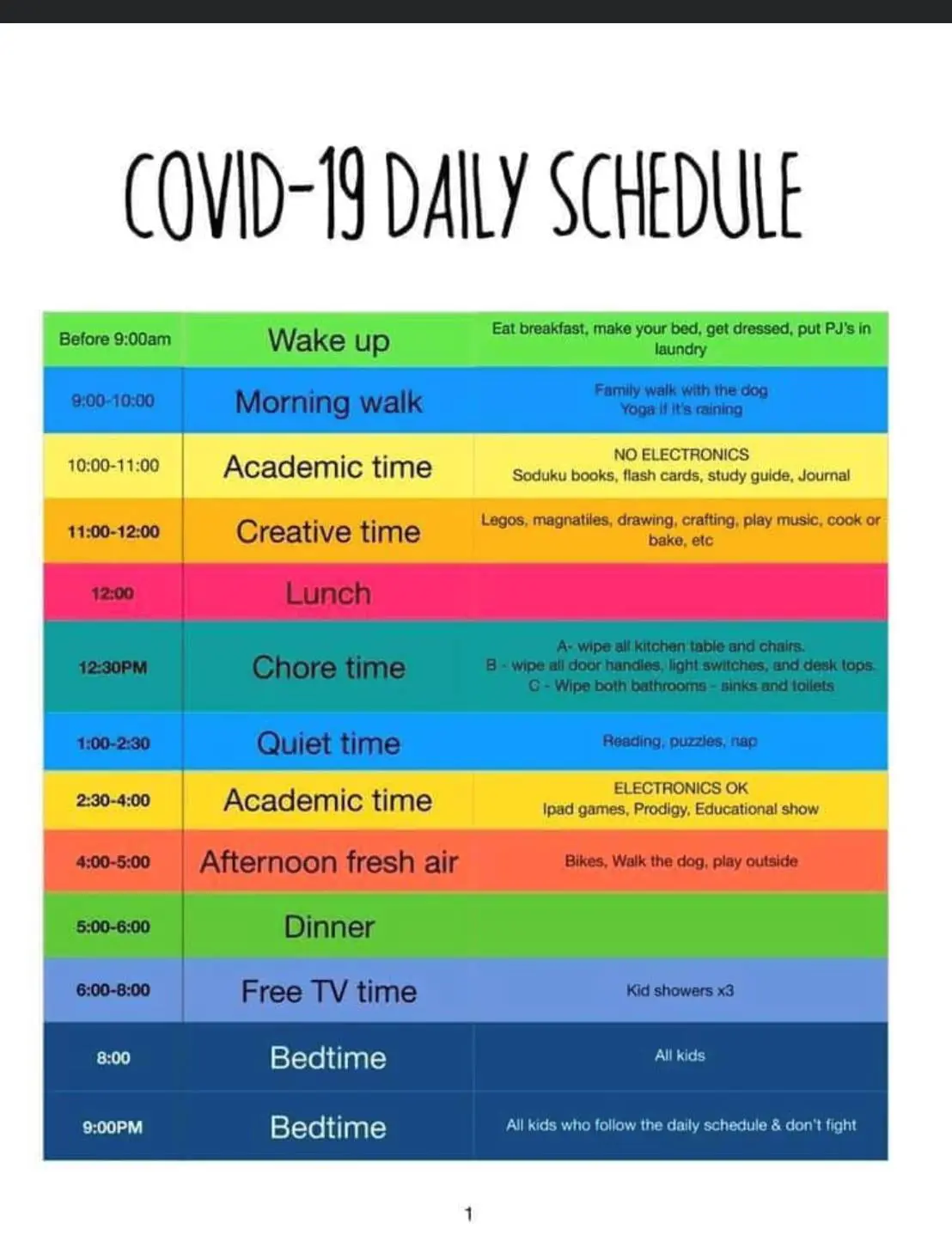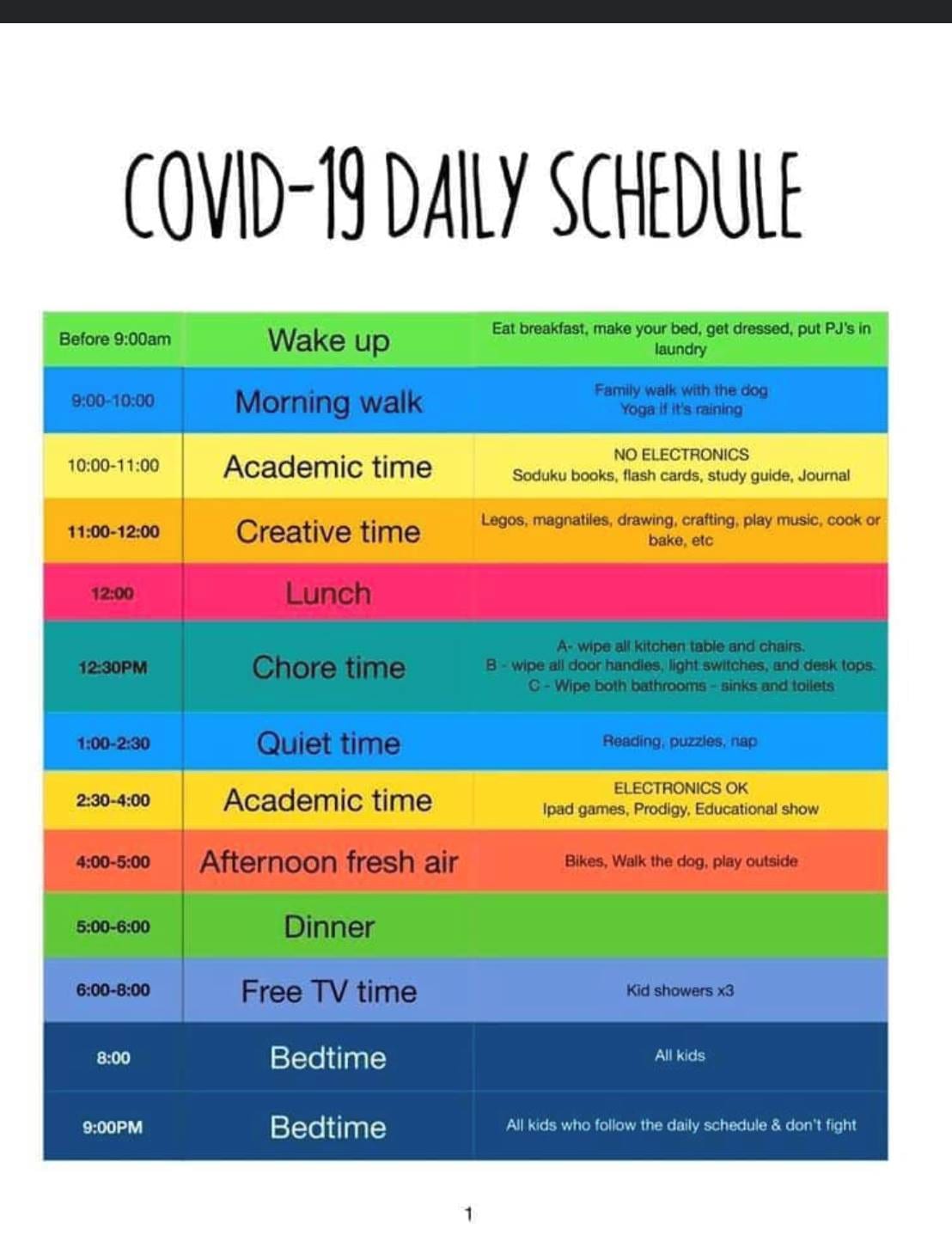 While we would all like it to be back to business as usual, the reality is that the Coronavirus (COVID-19) pandemic has changed everything. With required quarantines, social distancing, and cancelled events and schools, it's difficult to feel in control of our daily lives or the near future. Now faced with a lockdown that could go on for months, it may be even harder to maintain a sense of order to each day. You need to have a daily schedule in the midst of the Coronavirus pandemic.
A New Way to Work, Learn, and Live
Remote workers most likely already are accustomed to keeping a regimented schedule while working from home. However, throw kids and a spouse into the mix, and that organized schedule may be anything but. Or, those workers who have not done remote shifts before may not know how to stay on top of their daily schedule and maintain productivity.
Schools and kids will have to adopt a new way to learn and study for the time-being. Also, companies and employees will have to find a way to keep productivity up, where possible, to maintain economic and financial stability. There are so many questions and concerns about what the near future holds that it is easy to hide under the covers or binge watch television until this crisis hopefully passes.
Stay Focused and Keep a Positive Perspective
During these uncertain times, it helps to stick to patterns that remind us of our normal lives. This can be comforting to us, as adults, as well as to our children.
These patterns give us something to focus on and a purpose regardless of how work and school may change in the coming weeks. Doing so may also help those around us adhere to similar schedules so life moves forward and work projects get wrapped up.
A Daily Schedule in the Midst of the Coronavirus Pandemic
Check our this daily schedule in the midst of the Coronavirus pandemic as an approach the "new normal" of using our home as a place to work, learn, play, and live. Setting times to eat three nutritious meals, get rest, exercise, and be productive can also help keep our immune systems high to fight this virus and other health issues.
The schedule also emphasizes sticking to activities that keep us disciplined, such as getting dressed and making our beds, instead of giving up on these areas. It's just like going to work except you are commuting from your bedroom to an office in your home.
The blocks of time also help us figure out how to work in new tasks that we might not have had to deal with because schools were covering those areas. Think of it as an excellent opportunity to enjoy more quality time with our kids and keep them on a similarly productive schedule.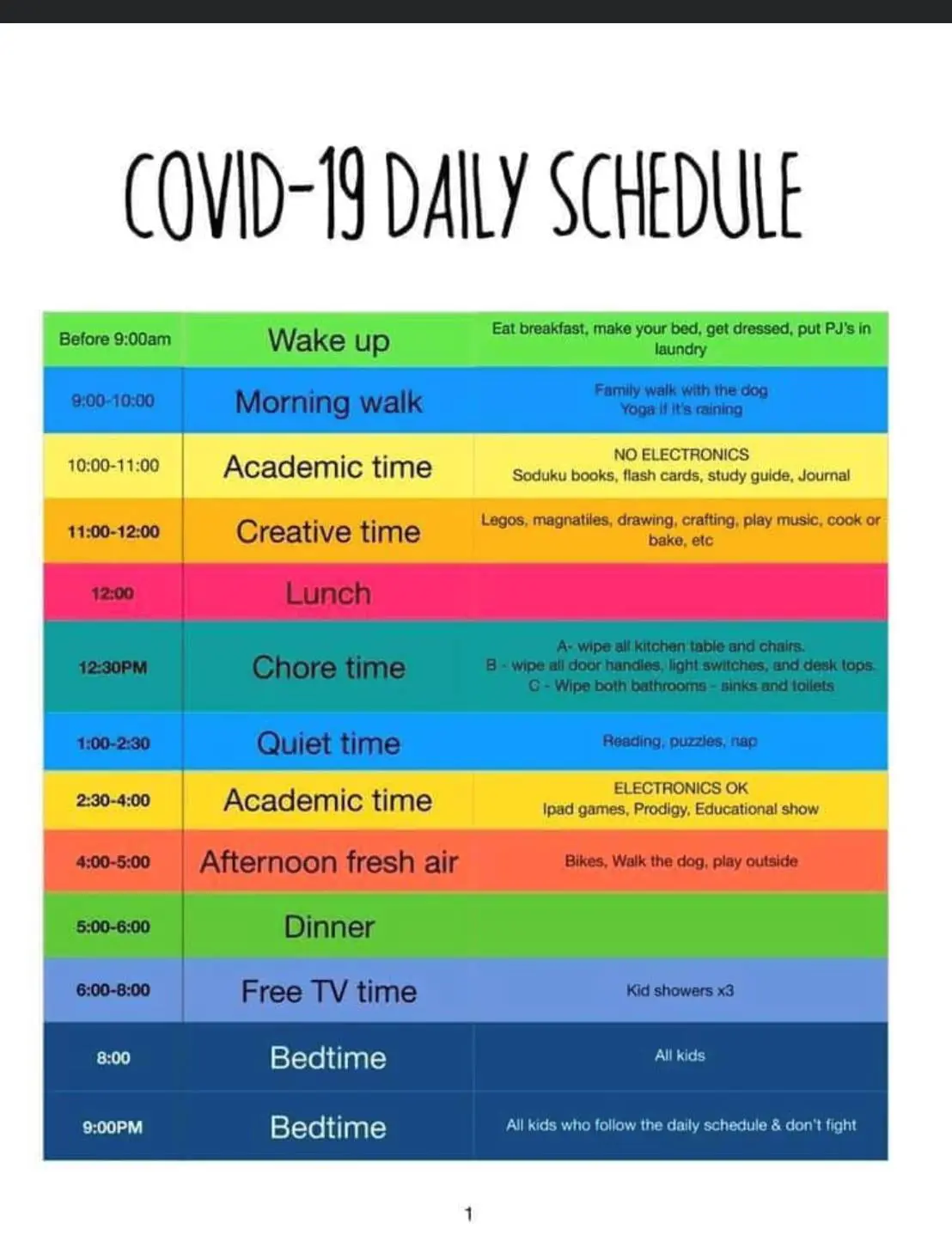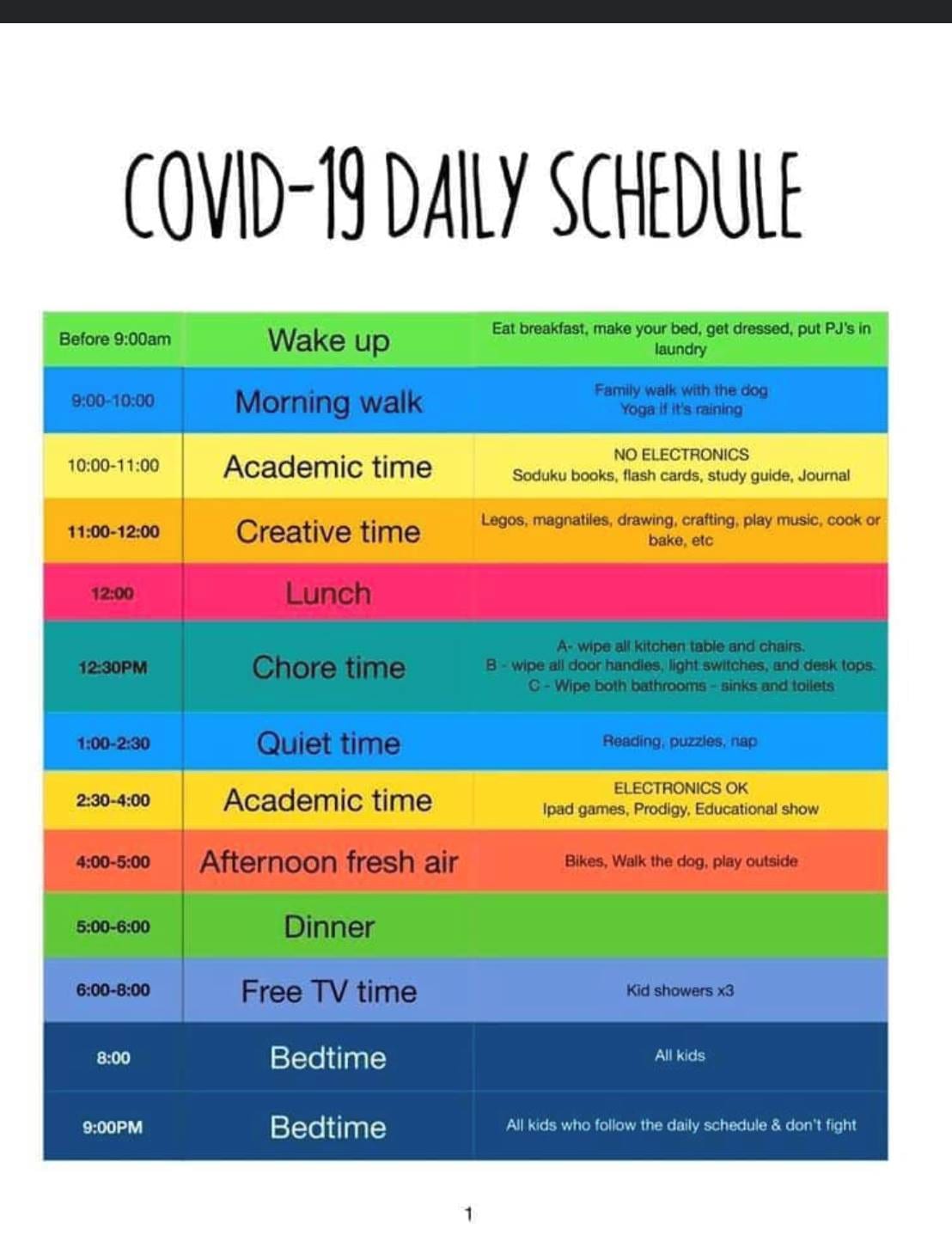 New Opportunities
Most people may dread this new self-imposed quarantine and disruption to our lives, but we can also see it as an opportunity. With our hectic lives, we may have been missing out on a lot of time with our kids and each other. Our hobbies probably were long-forgotten and many other tasks around the house went undone. Now is the time to use those free times on the above schedule to reconnect with each other, pick up those hobbies, and catch up on much-needed activities and maintenance around the home.
Even though you are home and working differently, plan time to catch up with colleagues, friends, family, and neighbors virtually. We have so many technologies that allow us to continue meeting together online through video conferencing and tools like FaceTime and Skype. Be there to support each other and help them maintain the same sense of normalcy you are trying to keep in your own home. It's a critical time to reach out to others around you to see if they need any help, a listening ear, or a kind word.