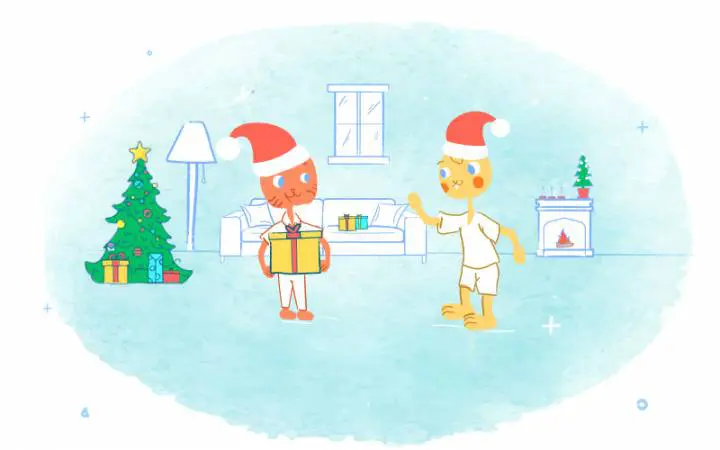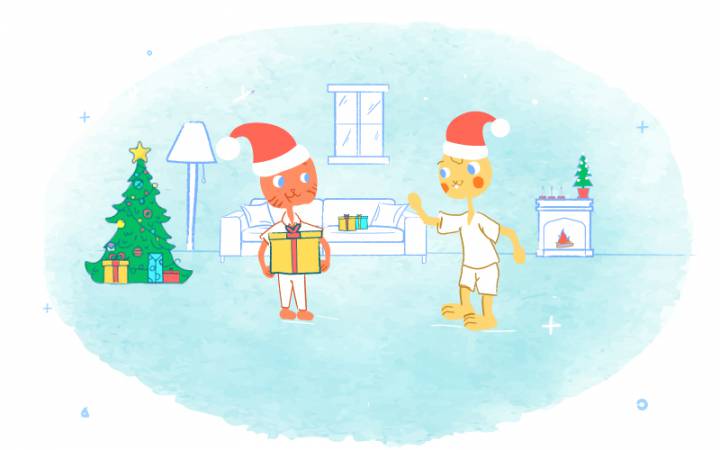 The December Holidays are reserved for family. Whether near or far, the holidays just aren't the same without loved ones. However, work doesn't just stop when you want it to. If you're now working from home after making the transition with COVID-19, you know it's more important than ever to see family and friends.
The Ghost of Christmas Future Haunts Those Who Don't Get Their Work Done.
How do you get anything done when you have family in town or when traveling somewhere else? With an online calendar, you can make it work and even make extra time to spend with what's most important.
Get an Early Start
Family time usually calls for a long night full of games, movies, and fun. While it will end up being a sacrifice on your part, getting up earlier than everyone else in the morning allows you to tackle work without missing out on the excitement.
Use your online calendar to put together a morning routine that will spur productivity even when you're getting a little less sleep. The more you can get done early, the more time you have to spend with family throughout the day.
Pull a Late Night
Not everyone is an early bird. For the night owls out there, you can get just as much work done after everyone else has gone to bed if that's the routine you prefer. While a little trickier to pull off, your online calendar can make it possible.
You need to develop a routine that can make evening hours productive while still allowing yourself to wind down for the night. Relying on caffeine to work late hours will keep you up much longer than you'd like. Use methods such as light exercise and stretching instead to keep your mind sharp without overexciting it.
Find Ways to Multitask
Multitasking is far from the most efficient way to work. However, if it means you get to spend more time with family, it's worth a shot. Some tasks that require less brainpower can be completed while monitoring a children's game or while enjoying a holiday movie.
Leave these repetitive or basic tasks for last if possible. You can then fit them throughout the day when opportunities arise without needing to focus on them fully. No matter when you're able to get this work done, be sure to stay involved with the family while completing your work.
Get Ahead
Your family get-together was probably planned several weeks in advance. As soon as you know the dates, do your best to get ahead on work. This will open up more time when the family is finally together.
The nature of some jobs don't allow you to get ahead on work, but still, try to do your best. By being proactive in the days leading up to the holidays, you can more easily justify prioritizing family time overworking extra hours.
Find Some Alone Time
As much as you love your family, they can be distracting. While multitasking might work for simple tasks at the end of the day, you might have better luck with some alone time to bust out as many projects as possible.
Talk to your family in advance about the need for some alone time to get your work done. You can plan your work schedule around the family. If you're not as interested in visiting Santa at the mall, use this time to stay back and get as much work done as possible before they return.
Ask for Help
It may be a long shot but ask for assistance from your family to help get your work done sooner. While none of them may have a clue what you even do for a living, every little bit will help you get on top of your labor.
Assistance can come from something as small and simple as an idea. This idea can help you find a new way to finish tasks that's more efficient or help you finish a creative project you've been having trouble with. That alone will help you manage your workload better than you could on your own.
Modify Your Checklist
Does it look like you have way too many things to do while your family is in town? Perhaps all you need is to change your perspective. Look at your checklist and see how it can be condensed.
Your workload might be broken up into far too many steps than necessary. If you can condense your to-do list into larger tasks, you can complete your checklist in fewer steps. This outlook change will make for a more efficient workday in preparation for busy family time.
Spread Out the Workload
Few jobs require you to work weekends, with notable exceptions such as the retail and restaurant industries. If you're not scheduled to work weekends, you can use that time to spread out your workload into more manageable doses over the week.
Suppose you need to get 40 hours a week, instead of working eight hours Monday through Friday, tack on a couple of hours to Saturday and Sunday. This takes some of the load off and opens up more family time throughout the entire week.
Ask for Time Off
Is it completely unreasonable to ask for time off to spend the holidays with family? Some jobs don't allow this sort of flexibility, but under the assumption that your working conditions are more flexible due to COVID-19, you might be able to get away with this.
Besides, you'll never know unless you ask. You can even promise to pick up some extra time after Christmas if it means you can spend extra time with family before the holidays are said and done.
Above all else, enjoy the holidays with those closest to you. Be sure to give work due diligence, but your family should be your highest priority this holiday season after a challenging year for everyone.