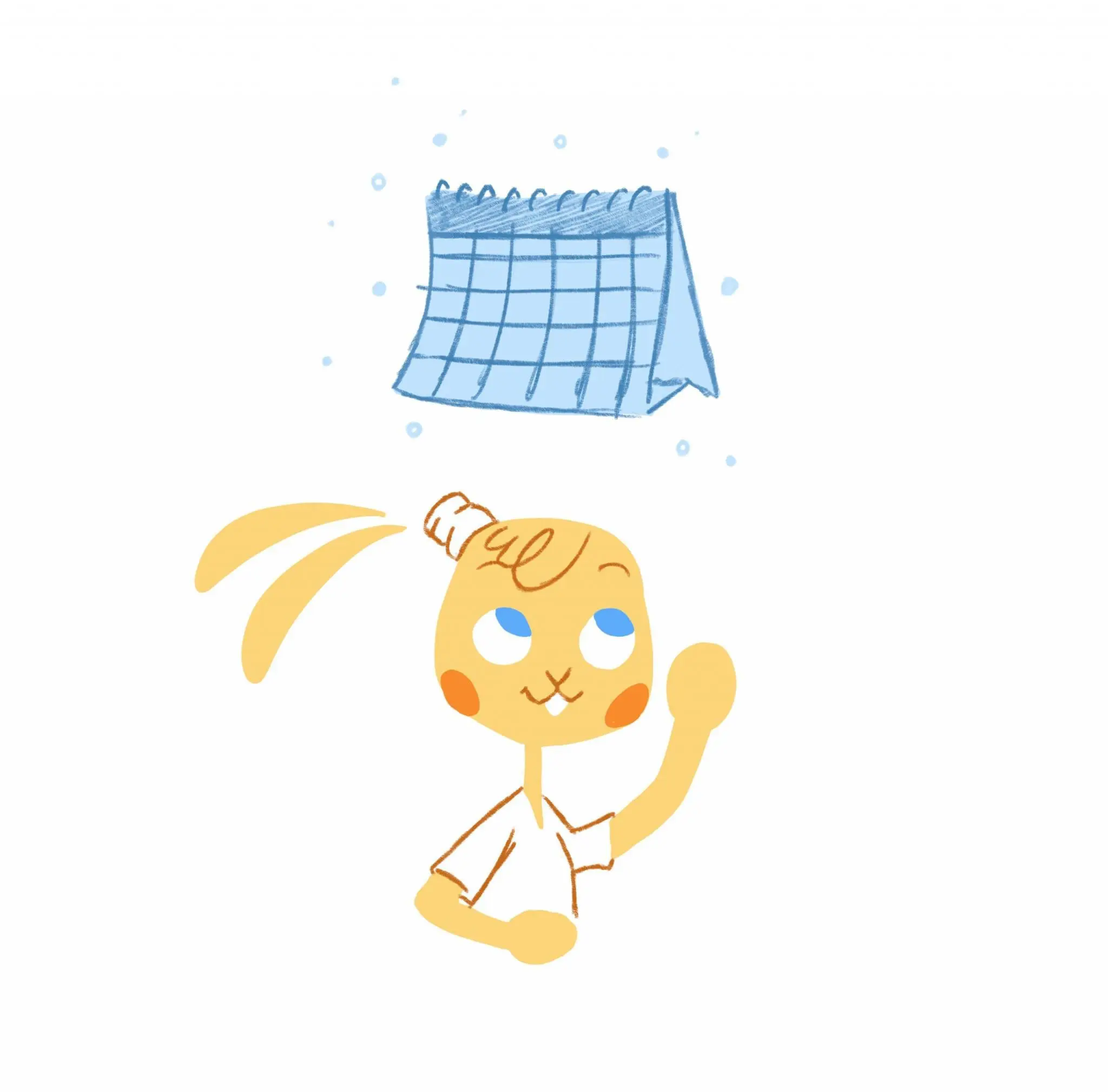 We rely on technology to deliver productivity tools that help us prioritize and organize all of our work and personal activities. One digital tool that does this is your Microsoft Office 365 subscription. It comes with numerous features that help you get more done, working smarter and freeing up more time to create that essential balance.
Let's start with some Office 365 productivity hacks using the business suite's calendar tool:
Office 365 Productivity Hacks Using the Digital Calendar Feature
Office 365 includes a digital calendar that you may not be using it in a way that delivers its full power to help you get more done within less time. Here are some tips to optimize Microsoft's digital calendar feature.
1. Use the time block feature to stop multitasking. 
Multitasking doesn't work. It's too mentally disruptive. The Office 365 calendar has a time block feature. It lets you set aside time to focus on one project at a time without interruption.
It will remind you when that block is up and alert you when the next one starts based on how you opt to use the notification feature.
2. Leverage the recurring feature to set up regular activities easily.
Spend less time filling in those daily tasks that never change. Examples include meetings and out-of-office periods like when you are commuting to and from work every day.
You'll be able to change the frequency and share this information with key members of your team. That way, they know not to contact you during specific times of the day.
3. Connect and sync with your mobile device.
If you aren't using your Office 365 account on your mobile devices, then you are missing out on some ways to enhance productivity.
By integrating your Microsoft calendar with your digital devices, it will always be updated or accessible to make changes wherever you are at. Even better is when you also connect it to the Calendar app for further functionality.
4. Install buffer and break time to give yourself breathing space.
The Office 365 digital calendar includes functionality that allows you to add "buffer" or break time on either side of an appointment or meeting. While you don't want these events ever to run over so you can stay on track, it can happen.
Adding this buffer time then takes some of the pressure off and gives others who might be part of your next appointment or meeting to continue being productive elsewhere.
Even if you're not running late, it's just nice to have a moment to breathe and relax in-between your scheduled events.  Adding breaks to your calendar helps you to avoid burnout and boosts creativity. You can use these breaks to get in some stretches and exercises to minimize that sedentary lifestyle.
5. Integrate contacts into your digital calendar.
The power of integration is one of the most beneficial aspects of using much of today's technology solutions for business. Having different tools work together means more automation and fewer repetitive tasks. Let Office 365 access your contact lists (on your email and mobile device). Then, you can add a contact directly from an email they sent you.
From there, you can input the rest of their contact information. Then, the contact will be available for an upcoming calendar invite for a meeting without having to search for their information.
More Office 365 Productivity Hacks
Now, let's look at 10 more Office 365 productivity hacks to put to work right now that improve on this software suite:
1. Share more information with a community-based knowledge tool.
Rather than individually disseminate or receive information from your team members through a channel like an email that still feels closed off, you can build a community area. A tool like Yammer allows you to share information with a larger group.
Beyond more quickly transferring important information, the community "feel" created by the knowledge tool provides for Q&A sessions. Plus, it encourages other interchanges like brainstorming. As one of the best productivity hacks, this capability can reduce the need for meetings. Simultaneously, you can stimulate creativity, inclusion, and productivity.
2. Set priorities in Planner mode.
It's essential to track all projects in your company, but that process alone takes considerable time. Rather than spending all your time on the planning process, Office 365 productivity hacks include a Planner tool that allows you to set priority notices on specific actions. There are many priority levels to choose from, providing a quick way to order and receive reminders about particular tasks.
3. Control the power of SharePoint Online.
SharePoint Online provides a convenient way to see document histories of the various versions of a document. Varying and specific versions are helpful should you need to go back and review a particular version. What doesn't work as well is that a new version is recorded every time a document in this online library is opened, plus an alert goes out to the other document participants. It can feel as time intrusive as being on a group text message.
However, Office 365 has now fixed that by adding a preview feature so you can look at a document in SharePoint Online without distracting the rest of the team. You can use this feature to view the document or even copy it so you can use it elsewhere, all without sending out any alerts.
4. Set Word document access.
It's beneficial to turn your Word documents into collaborative environments. There are times where you want to protect those files from alterations. If left open to allow anyone to change them, it could mean a lot of extra work. Then, there is considerable time spent on returning those files to their correct format and wording.
Office 365 now offers more tools that let you decide when to put a Word document on lockdown, including password-encrypted files. Other features include restrictions on access and editing. It's also a way to mark a document final and add a digital signature.
5. Use Channel Moderation to manage team workspaces effectively.
One of the best features in Office 365 is the team workspace. In terms of productivity hacks, the tool provides a way to collaborate, communicate, and share.  However, those workspaces can quickly become a free-for-all. And, then it takes considerable time to organize who can post what, when, and to what channel.
Channel Moderation reduces the time you spend on overseeing your team workspaces. With just a few clicks, you can organize how your team members use the workspaces. If you are an educator managing students — here are some productivity hacks for students.
6. Get more data insights with MyAnalytics Dashboard.
Having a powerful suite of analytics tools working on your behalf means getting faster and deeper insights into your existing data. MyAnalytics Dashboard tells you where you are spending your time each week across all platforms.
The analytics tools look at your productivity and downtime. Then, it assesses where you could make improvements with how you use your time. Focused time slots assess how much uninterrupted time you have where you can get work done. A concentrated time slot becomes even more essential with remote workers.
7. Secure files with OneDrive.
No one wants to spend time trying to deal with a breach or deal with the consequences of hacked devices or stolen confidential files. That's where OneDrive serves as your own personal vault. It enables you to lock down devices, files, and any other information you want to keep safe.
Within OneDrive, you can use strong authentication features that put additional security layers between what you want to protect and anyone trying to break in.
8. Get security alerts with MS Authenticator.
The MS Authenticator app keeps you automatically updated on any suspicious behavior related to your personal Microsoft account. That means you can sign-in and check from anywhere to ensure your account has not been compromised rather than learning about issues later. It's a quick and easy way to deal with a security issue that doesn't lead to any account downtime or extra headaches.
9. Speed document translation with Word Translate.
There's no need to hire and wait for freelance translators or a translation agency to do the work of translating documents. That's because Microsoft has added a translation feature to its Word program. You can opt for a section or an entire document to be translated into one or more of 60 available languages.
10. Expand your calendar's view for an enjoyable scheduling experience.
Previously, SharePoint Online was somewhat limited in its calendar viewing options when embedding a schedule on a Modern page. Now, you can enjoy a full calendar view to get and offer others a better perspective on upcoming availability. Knowing exact availability is even more essential with teams that have unlimited time off and may be scheduled at odd hours and times.
Office 365 productivity hacks help because it saves an enormous amount of time, not having to get to the right calendar view. It also cuts out a significant email exchange to learn about availability. Be sure to include a calendar cancellation policy whenever you can.
Start using these Office 365 productivity hacks.
As you can see, if you use Office 365 but only open Word, Excel, and Powerpoint, then you are missing out on a comprehensive list of productivity hacks. These tips are easy to implement thanks to the features now available in this software suite. The tools are part of most Microsoft account subscriptions. If you don't have an Office 365 subscription, then these productivity hacks offer a compelling reason to sign-up.