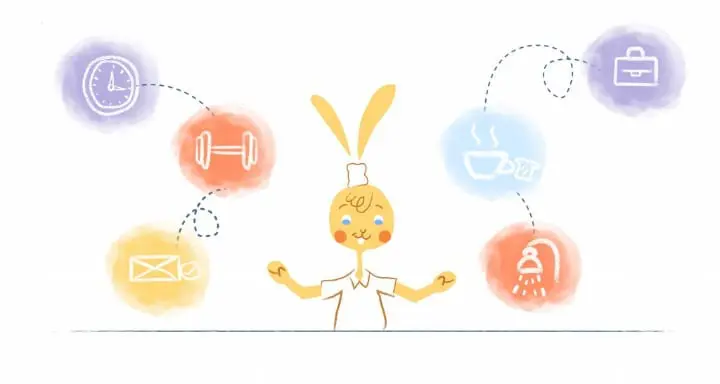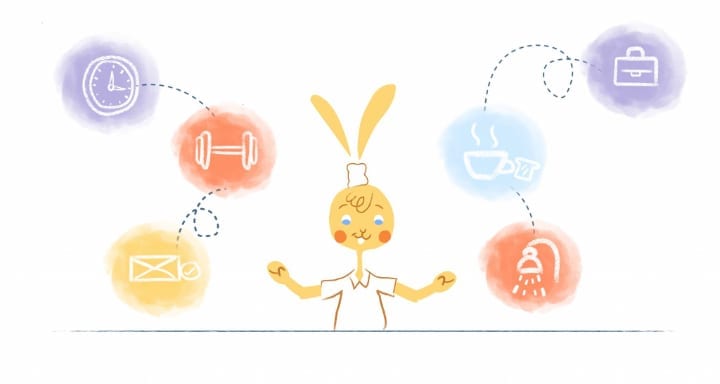 The alarm clock goes off. You groan and wish you had 15 more minutes…or two hours. We all have days when we'd rather lay in bed. But the earlier you get up and face the day, the better odds you'll have to be productive and successful.
Being an entrepreneur does come with the freedom of setting your own schedule, so take advantage of that. Who said you have to wake up and start working immediately? If the thought of doing this makes you feel overwhelmed, switch your schedule up and create a morning routine that motivates you to get out of bed in the morning.
Here are 7 productive things you may want to do before you start work each day.
Make Your Bed
Believe it or not, making your bed can eliminate stress and help you have a better day. It's the easiest way to get your day started off right and also encourages you to keep the rest of your space tidy.
It's interesting to believe that just a simple action can lighten your mood and make you feel more optimistic but studies show that it's true.
Select Your Outfit For the Day
Most people who work from home have the luxury of working in their pajamas. Whether you go into an office or not, it's important to get dressed and ready for the day. The most successful people actually simplify their wardrobe and plan out their outfits to eliminate the time and energy spent on the decision making process.
Choosing an outfit that makes you feel confident and getting ready will help you get prepared for whatever the day throws your way.
Exercise
Exercising in the morning to release endorphins that can make you feel better and more energized. For me, it just feels great to get exercise out of the way and feel motivated afterward.
If you sit at a desk all day, starting your day with exercise can give you something to look forward to. You can do a 30-minute workout routine, attend a class, walk your dog around the block, or ride your bike.
Listen to a Podcast or Read
Consider spending about 10-15 minute reading a book when you wake up. This can help clear your mind and give you something else to focus on instead of the challenges you may have to face during the day.
Plus, it helps get your creative wheels spinning. If you're reading a self-help book that can enhance your life, this will give you plenty of ideas and knowledge that you can expand on.
Another option you may want to consider is listening to a podcast. This is something you can do while you exercise or get ready for the day.
Review Your Bank Account Transactions
It's important to be on top of your personal and business finances. The best way to do this is by checking in daily. It may sound tedious upfront, but a daily check can take less than 5 minutes and put your mind at ease.
Some people don't check their bank statements until the end of the month and by that time, it's too late to check any errors or fix serious problems. You can give yourself plenty of peace of mind and stay organized by doing a quick check in the morning before work.
Pack Your Lunch and Prep Dinner
It's easy to get caught up in the day's events and forget to eat properly. The trick is, you need to start prepping your meals. It only takes a few minutes to prep your lunch and you can even do this for the whole week. I usually shop on Sundays then head straight home and fill out my meal plan for 2 weeks.
I also spend about an hour or two prepping meals. This makes it super simple to just grab food during the week and even take some time to sit down and eat a healthy breakfast.
Go Over Your Schedule For the Day
Before you jump right in with the first project, be sure to go over your schedule for the day so you have a plan of action. Narrow down your tasks and select 3 things that you want to accomplish no matter what.
You may even want to take some time to outline tasks, set up or move meetings, and get a clear picture of what your calendar looks like for the day.
Going over your schedule in the morning is one of the most productive things to do before you start work.
Summary
Realize that you may not be productive from the time you wake up to the time you go to bed. It's better to ease into productivity by implementing an effective morning routine that motivates you to crush your goals for the day.
If you find that you're not really motivated to work in the morning or you're just wasting time, start adding some of these things to your schedule and track any noticeable changes.
What are some of your favorite productive things to do before work?