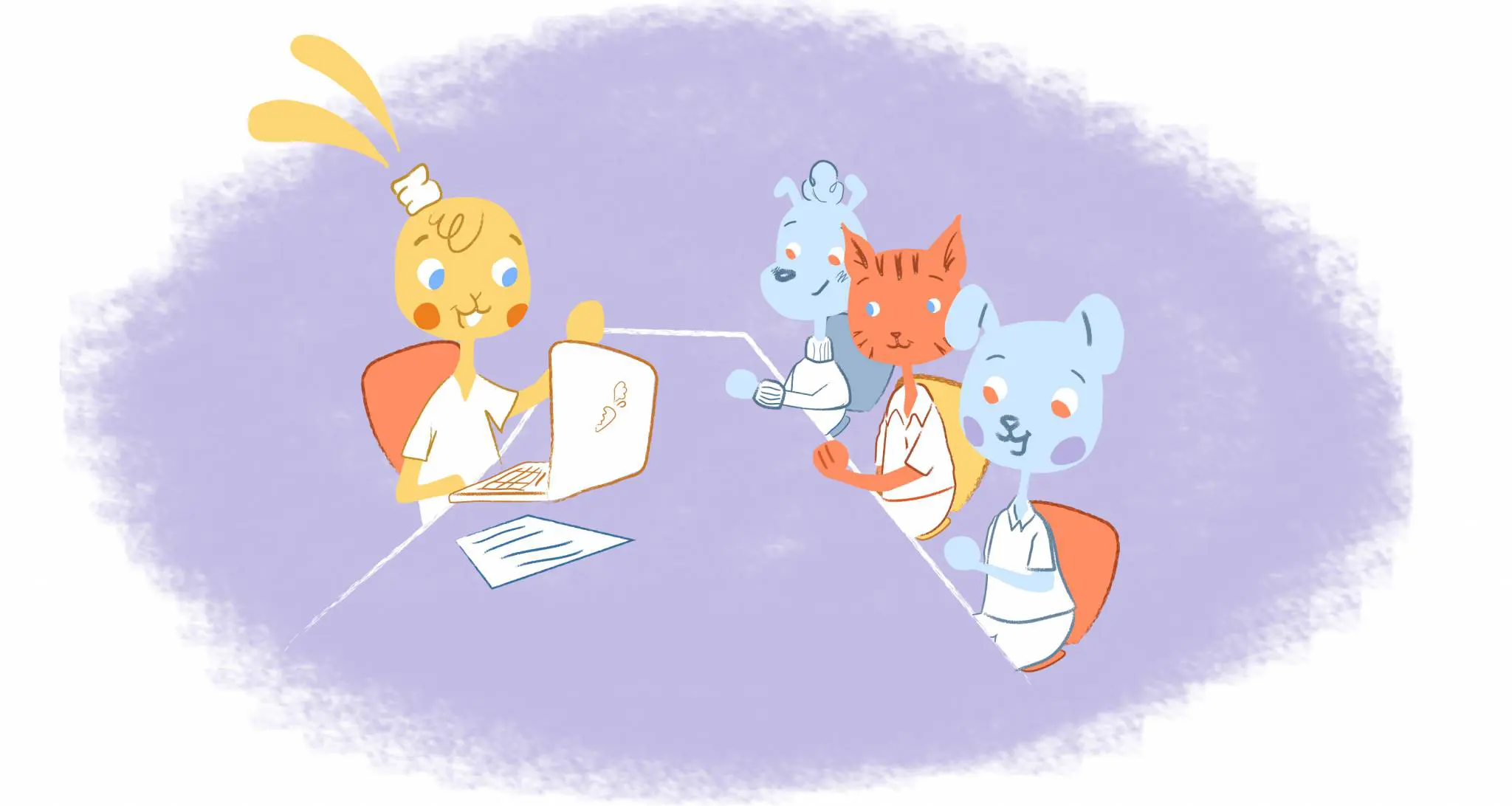 It's common to find yourself trapped in a two-hour meeting, discussing irrelevant topics and losing sight of your day. However, if you do them correctly, meetings can be productive, to-the-point and engaging. While it can be a struggle to check off all three of these things, a number of companies are getting creative in the ways they approach making meetings less boring. 
Ways to Make Meetings Less Boring
From Pixar's "Note's Day" to Buffer's "Masterminds," check out these seven out-there ways companies are revamping their meeting methods. 
1. Note's Day
It's no surprise that one of the most creative companies in the world also has some of the most creative internal strategies as well. In order to keep employees engaged and create an open dialogue of idea-sharing at every level, Pixar created "Note's Day."
On Note's Day, the entertainment company puts things on pause in order to facilitate company-wide brainstorming sessions. On this day, Pixar employees gather in small teams to share ideas and discuss relevant issues and company challenges. Leaders from various departments drop into other teams' meetings to understand and hear the varying viewpoints. 
2. Goalfest
When it comes to reaching goals and tracking performance, it can be tricky to find an effective method. However, cloud computing platform DigitalOcean discovered its own way of doing so: "Goalfest." In an hour-long meeting once a week, the small team at DigitalOcean joins a shared Google Spreadsheet, where they each set and share their goals for the following week, and publicly score how well they did on achieving the previous week's goals.
Not only is this a good way to keep employees accountable for their work, but it also opens up discussions for improvements, recognitions, and challenges. 
3. Masterminds
At social media management company Buffer, their program "Masterminds" has been one of the forces behind their happy and effective workforce. Because the Buffer team works entirely remotely, the company came up with a creative way to connect employees.
Dubbed Masterminds, the internal program pairs up two team members who provide regular support and advice to each other. The pairs connect once a week and typically share their progress and achievements, as well as their top challenges and setbacks. 
4. Talks at Google
It's not always about bringing people together within a company—sometimes bringing influential figures and industry professionals in is also a surefire way to boost employee morale and engagement. At Google, the tech giant launched its own speaker series for employees called "Talks at Google," where it invites a variety of guests to speak on a range of topics.
Whether you're a Google, a million-dollar startup, or a six-person team, bringing in influential speakers and resources outside of the company is a great way to keep things fresh and innovative within the company. Suddenly, your team sees meetings as less boring. 
5. Hackathons
Hackathons have become highly popular amongst today's startups and tech companies. Now, they are a way to make meetings less boring, too. Businesses have started to organize company-wide hackathons where employees collaborate intensely on tech-related projects over a certain period of time. Facebook has become particularly famous for its hackathons.
In fact, they are basically a part of its DNA and one of the network's oldest traditions. Facebook holds hackathons throughout the year, and they have not only become a great way for employees to interact and work together, but a plethora of beneficial things have been invented as a result of them like tagging friends in Facebook comments and "Liking" friends' posts.
You don't have to be Facebook to host a hackathon either. Today, a number of tech companies are hosting their own hackathons, discovering the abundance of benefits that come out of them, from teamwork and relationship-building to new products and innovations.
6. Moment of Zen
Amidst all the chaos, Poll Everywhere manages to find some balance in attempting to make meetings less boring. At the end of every internal meeting, the tech company has a "Moment of Zen" where they take time, as a group, to learn something new or reflect on their day. At this time, leaders will share inspiring quotes or stories and team members will discuss wins and highlights and give compliments to their co-workers. 
7. The Swear Jar
No one likes a two-hour meeting that was scheduled to be 30 minutes. Lost time from meetings is a common phenomenon in the workplace. The team at Tripping.com found a fun a solution: using a stopwatch, anytime a meeting goes over 30 minutes, the person who called the meeting must put $5 into the company's "Swear Jar" (AKA happy hour fund).
Are you ready to make meetings less boring? Grab one or more of these tools now!