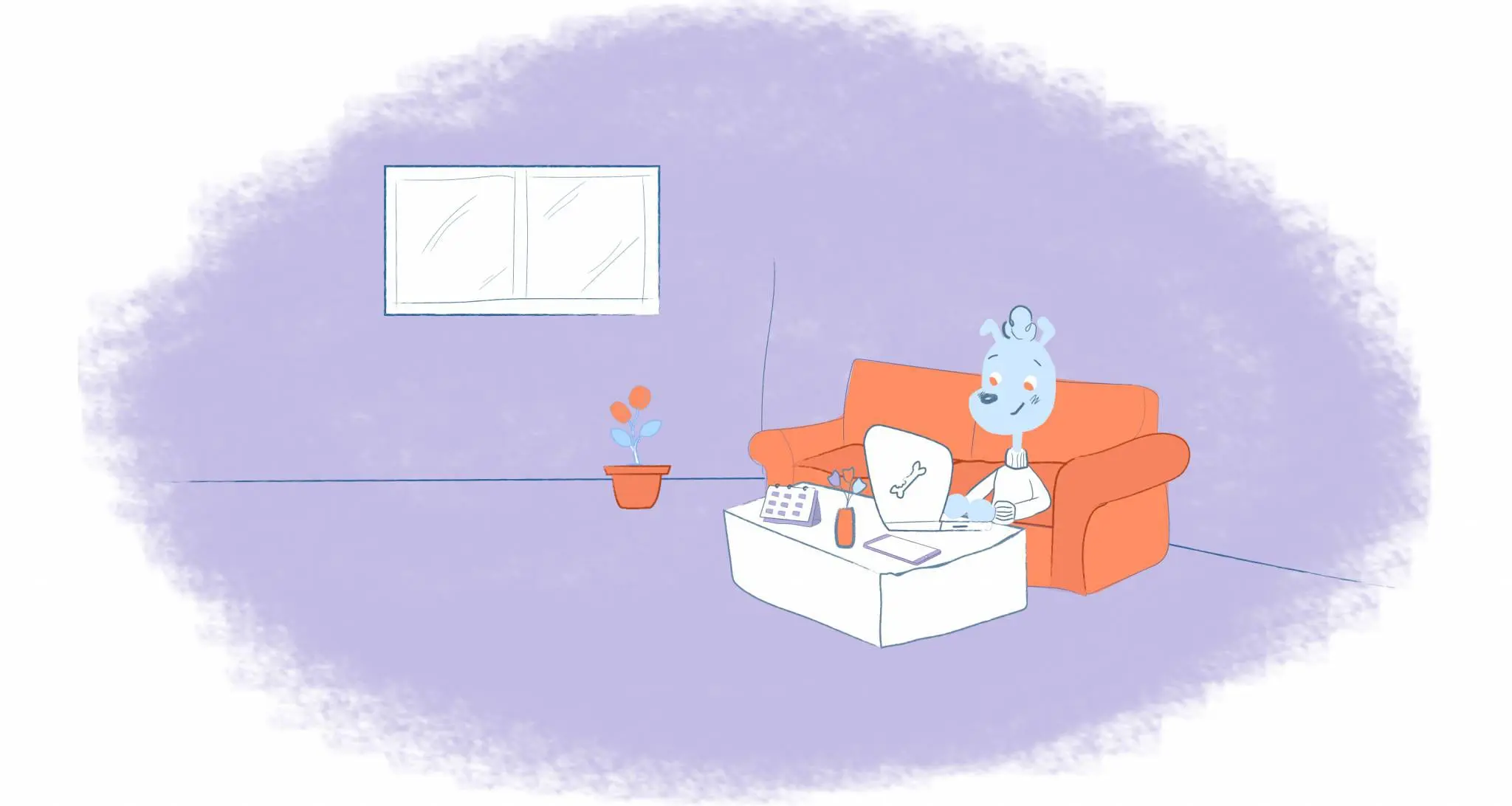 I'm sure we are all trying to find a sense of normalcy given everything that's going on with the pandemic. One way to do this is by getting on a schedule. If you are working from home and have kids around, you're not alone.
It's unclear how long this will be the new normal, but the only thing we can do now is make the best of it. I have a lot of experience working from home but not with my son around. It's been a challenge at times, but I really feel my schedule helps the day run smoother.
How you set your schedule up is entirely up to you. However, I thought I'd share my self-isolating work from home schedule for motivation and explain why it works for me.
Weekday Work From Home Schedule
6:00 am – 9:30 am
I try to get up at 6 am on most weekdays. I do this because I know it will give me plenty of time to focus on work uninterrupted before my son wakes up. He's 10, and I want to be present with him in the morning. Still, I also want to get some important tasks completed earlier in the day.
My son is actually more of a morning person but I'm purposely letting him stay up later during this whole situation because I know that will allow him to sleep in later in the morning.
When I get up at 6 am, I have coffee and look through a few emails. I only take care of any emails about pressing issues and leave the rest for later since it's a lower-level task (more on that later).
I like to take this time to focus on client work and write a few articles.
10:00 am
Around this time, my son has woken up and started getting dressed. I make sure he eats breakfast and gets started with his e-learning activities. His teacher assigns work to him on the school's laptop so I just help him get set up for the day. I take a brief break to focus on cleaning around the house so I can be nearby is he has any questions about his work for the day.
11:00 am
By 11 am I like to exercise and walk my dog. Sometimes my husband and son join in on this too to get out of the house.
12:00 pm – 2:00 pm
Back to work. Around noon is usually my second wave of productivity for the day so long as I can keep distractions low. If I have any client meetings, they also take place during this time, and I try to know put out at least one client article at this time as well.
My son may come to me with questions about his work, but it's very minimal because, in addition to any assignments from his teacher, I also have some small tasks for him to complete. My schedule for him includes reading for 30 minutes, practicing his typing for 15 minutes (via an online program), studying Spanish online, and practicing spelling words for the week.
We also have a quick lunch during this time.
2:00 pm
It's a creative time. My son loves art and I can handle an adult coloring book. So we try to take a 20-minute break to do something creative and fun or work on a project. By this time, my son has finished all his e-learning work.
2:30 – 4:00 pm
Naptime. Oh, the golden hour of naptime is another opportunity for me to work on my business and finish up any assignments. I also use this time to focus on personal creative projects, schedule emails for my newsletter, do social media work, etc. My son can usually nap for a long time, but I try to limit it to 2 hours or so to ensure he doesn't sleep the afternoon away.
Still, this is a more valuable time management tool for me to get more done.
4:30 pm
I wake my son up from his nap and let him have free time. At this time, I'll usually start focusing on dinner and clean up some more. Another thing I like to do is check and respond to emails to close out my day. I also do any more manageable tasks that were on my plate like making phone calls, sending follow-ups, etc.
5:00 pm – 8:00 pm
Dinner and family time. We all have to get creative during this quarantine time but luckily it gives us a chance to spend more time with family. Whether it's watching a movie, playing board games, going on a walk, or telling stories, we try to make family time a priority each evening.
8:00 pm – 9:00 pm
If I feel motivated, I may do some more work tasks. It really depends on my deadlines for the week as well as my motivation. For example, if I'm working on a creative project for my business, it hardly feels like work.
However, there are days where I'd instead relax or watch a TV show, and that's fine too. By this point, I've already spent 7-8 hours of the day working, which is a pretty productive day for me.
Why My Self-Isolating Work From Home Schedule Works
As I said, everyone's daily schedule will be different, but mine works for me for a few reasons.
Waking up early – I can't stress the pure benefits of waking up earlier when you have kids. Getting the chance to knock out some work because my son gets up is crucial and sets me up for success the whole day. I truly believe anyone can be trained to become a morning person. My son is usually a morning person, but I've altered his sleep schedule to allow him to rest longer in the mornings, and it does wonders for my productivity.
Prioritizing high-level tasks – I set my schedule so I can take care of a few more significant, high-level tasks earlier on. That way, I can say I accomplished some work and made progress no matter what. It's important to knock out high-pressure tasks early in order to keep my emotional wellness balanced.
Eliminating distractions with a routine – Everyone in my house is on a routine. My son has his own schedule and is getting used to it. The routine allows both of us to focus when it's time to work and relax when it's time to socialize.
Taking breaks – There's a myth going around that suggests taking frequent breaks can kill your productivity. On the contrary, scheduling in a few breaks can help you reset your motivation and energy levels. Creative time is a fun way for us to bond as a family, and it also provides lots of mental clarity.
Summary
Self-isolating with your family is not easy, but it does provide a lot to be thankful for. If you can work from home right now, then your daily schedule is the lesser of some people's worries. If you are trying to establish a routine when working from home with kids, try to be as patient as you can.
Take advantage of time blocks during the day where kids can be focused on a task or napping. Also, prioritize your tasks, so you are at least getting something done each day and making progress toward your bigger goals.
What does your self-isolating work from home schedule look like?