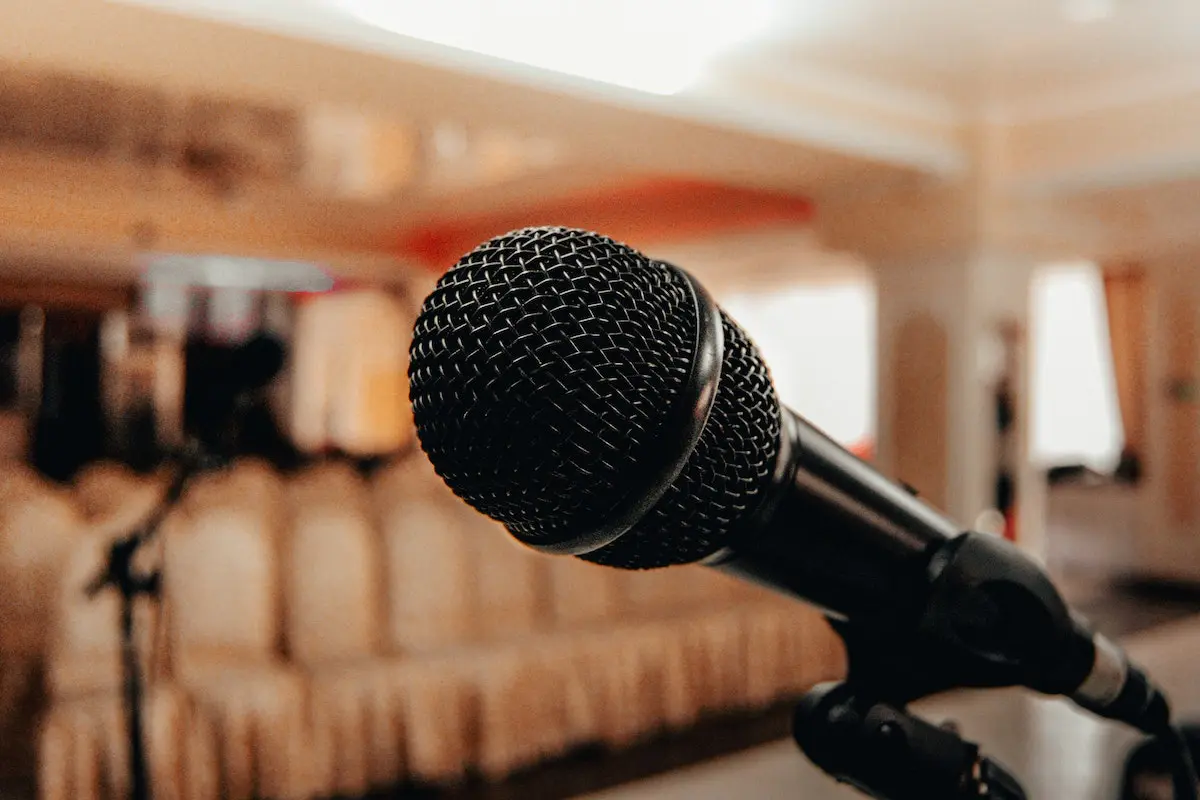 It's no secret that entrepreneurship requires a brilliant idea. Yet the most successful entrepreneurs are driven, ambitious, and willing to take risks others wouldn't. As an entrepreneur, you also need dedication, commitment, work, and a thick skin.What many people don't tell you is the secret ingredient to success. It is also important to be surrounded by a team of professionals who will implement your idea and support you. That's why conferences are so important. Entrepreneurial conferences are great places to meet knowledgeable partners, investors, and friends.
You'll also find out what the latest trends, practices, and resources are for startups. You might even get the chance to participate in pitching contests and startup fairs – which is an awesome way to spread the word about your startup. Here's a list of top startup conferences to consider for your 2023 strategic plans.
What's the best conference to attend?
It's first and foremost important to know what your business goals are for the next three to 12 months.
When you've got your goals set, you can look at conference opportunities from an entirely different perspective. Specifically, by answering, "will this conference help me achieve my goals?"
From there, the following things can help you decide if a conference will help you:
Topics the conference will cover
Lineup of speakers
How much time it takes to attend
Cost of attending
Panel discussions
Exhibition area
For example, if your goal is to engage potential investors and all-around-tech-entrepreneurship — then attending a conference like StartUpGrind is worth the time and financial commitment. Founders, investors, and tech-industry thought leaders come together for Startup Grind Global to network, build relationships, collaborate, and learn from each other. Moreover, the conference offers entrepreneurs the best networking opportunities.
Think about your goals, interests, and focus this year; talk to people who've attended conferences you're considering, and ask how it went.
Related: How Strategic Networking Can Deliver Big Results at Your Next Conference
March 30-April 1, 2023
Malibu, California
Joshua Jordison, along with speaker and author Wes Chapman, co-founded The Human Gathering, a private community whose members are the most influential and successful people on the planet. It's about systemic issues like trafficking, homelessness, racism, the food crisis, and more.
Today, it's one of the top leadership conferences. In fact, Forbes listed its Malibu Gathering as one of the top 10 leadership conferences. It's an annual event where leaders share their experiences, insights, and success strategies. In comparison with other leadership conferences, the Human Gathering has a unique format. It's all about forming relationships and building networks based on interests and pursuits.
There are no traditional speakers at the Human Gathering, only "Storytellers" who aren't paid to be present. Storytellers in the past have included Peter Diamandis, Jason Fried, Kara Goldin, Rainn Wilson, Keith Ferrazzi, Tom Bilyeu, Jim Kwik, Sheri Salata, Dr. Drew, and Tony Conrad.
Attendees build authentic, long-term relationships over three days, working together to support each other's ambitions. That's why it's regarded as a multifaceted private network with members like Founders, Executives, Attorneys, Investors, Philanthropists, and Educators from companies like Fidelity Investments, McKinsey, CAA, Microsoft, Paramount Pictures, Kirkland & Ellis, and hundreds more.
Besides exclusive events, members get to experience once-in-a-lifetime moments. There's no membership requirement to attend the 2023 Malibu Gathering, which will be held on a 4-acre estate, but many attendees are members. FYI, membership is a requirement for all other Human Gathering events.
Dates: April 11th – 12th, 2023
Silicon Valley, California
There's a second chance to attend Startup Grind Global for those who can't make it to Silicon Valley in February 2023. It's gonna be in Silicon Valley, CA — home of the original Startup Grind Chapter.
In case you're not familiar, Startup Grind Global brings startup founders, investors, and industry thought leaders together around the world. Why? To build authentic networks and relationships, as well as to collaborate and learn. For the most beneficial networking opportunities, come in person. However, if you can't make it, you can watch a virtual version of the event to learn from top speakers.
This year, you can hear from leaders from companies like Notion, 23andMe, and Substack, along with partners from Y Combinator, Andreessen Horowitz, Sequoia Capital, and Benchmark.
In short, this is a must-attend event if you're building, collaborating, or investing in start-ups.
Related: Survive the Upcoming Conference Season With These Hacks
April 16-18, 2023
Denver, Colorado
For self-funded and grass-roots-funded startups, MicroConf US offers an excellent opportunity to build valuable relationships. Plus, you'll learn how to grow your small startup into a million-dollar business.
MicroConf's popular feature is its "hallway track." It provides opportunities for informal conversations and personal interactions between funders and founders, removing barriers between them.
You can also attend AMAs from industry leaders, which encourage problem-solving conversations and connect independent startup founders around the world.
April 19-20, 2023
Montreal, Canada
Looking to be on the cutting edge of business, science, and technology? Well, you should. It's estimated that the global AI market will be worth $267 billion by 2027. By 2030, AI will contribute $15.7 trillion to the global economy. In spite of this, 90% of leading businesses have invested in AI, but less than 15% use it.
That's why the World Summit AI Americas is the perfect place to meet the best minds in AI. During the two-day conference, they'll talk about ethics, trust, privacy, and scaling.
You can also hear speakers from Google Brain, Coursera, and AWS. It's even going to include a Professor of Psychology and Neural Science from NYU. And it's being held in the beautiful city of Montreal as well.
Overall, you have to attend if you want to make it in AI — at least in North America.
May 18-21
International Waters, Port of Miami
Need some inspiration? You're in the right place.
In international waters, Summit at Sea brings thought leadership to the next level. While cruising from Miami to the Bahamas, Summit invites chefs, spiritual leaders, yoga instructors, and musicians to create an immersive experience instead of the old-fashioned inspirational talk to an adoring audience. You have to be in the Summit community to attend the event, so there are limited seats.
Every year, Sumit at Sea has an awesome line-up of thought leaders, artists, and health experts. Previous guests have included Eric Schmidt, Erin Brockovich, and Tony Hawk. For 2023, you can catch Simon Sinek, Dr. Craig Venter, Hank Willis Thomas, Meredith Whittaker, and Baratunde Thurston, to name a few.
May 23-25, 2023
Columbia, Missouri
The event takes place over three days in Columbia, Missouri, bringing together people who are starting new asset classes, investing strategies, and businesses. You'll find detailed uncensored programming. Furthermore, all attendees will commit to off-the-record, transparent conversations all three days.
It'll be jam-packed with investors, capital providers, entrepreneurs, and executives making waves. There are also some fun, unusual, and memorable events, like hot-air ballooning, kayaking, listening to live bluegrass, and even a choose-your-own-adventure dinner experience.
The event also invites attendees to explore Downtown, which includes fitness, social, culinary, and entertainment.
June 6, 2023
Dallas, Texas
There's more to this one-day event than just meeting like-minded entrepreneurs and CEOs. There's an opportunity to connect with billions of dollars worth of investors looking to fund start-ups and companies — just like yours.
More specifically, investors will learn what innovative ideas entrepreneurs are coming up with, and you'll learn what they're looking for. Other event highlights for 2023 include:
One-on-one meetings between companies and investors.
M&A, capital markets, and many other key issues will be discussed in a panel discussion.
A variety of networking opportunities throughout the Summit.
Actor and writer Greg Bryk will deliver the keynote address this year.
June 17, 2023, Los Angeles, California
October 7-8, New York, New York
Founded by The Creative Collective NYC, CultureCon brings together creative entrepreneurs and change-makers looking to make an impact. Tastemakers, celebrities, and industry experts will be on hand for activations, fireside chats, and panels. At CultureCon's small business market, you can also find black-owned businesses.
Plus, you'll get to learn from industry experts at this unforgettable event. The event provides the perfect opportunity for entrepreneurs to get strategies as well as meet collaborators.
June 26-29, 2023
Toronto, Canada
There's no doubt that Collision is one of the fastest-growing tech conferences in North America. In under a decade, this event typically has over 40,000 attendees. 2,000 startups and 950 investors from 140 countries.
Are you still unsure? Here are some reasons to attend:
Top-notch networking. Collision will attract more than 40,000 attendees, so you can make meaningful and long-lasting connections.
Lead generation. You'll meet people you want to connect with to grow your business. From anywhere, you can generate leads and find new contacts with their software.
Brand awareness. You'll have the opportunity to bring your brand to the world's most prestigious media outlets. There are more than 1,250 journalists from outlets like Bloomberg, Financial Times, Forbes, CNN Business, CNBC, and Wall Street Journal at Collision.
Learning and development. Collision is filled with expert-led workshops and roundtables from tech leaders.
Premium content. Get inspired by inspiring talks, educational masterclasses, interactive Q&As, and unique experiences from the world's best speakers.
Team building. Ask your team to participate in inspiring talks, masterclasses, or roundtables and get new ideas.
July 10-11, 2023
San Francisco, CA
DigiMarCon Silicon Valley has built a reputation for being the premier event for digital marketers, advertisers, and media professionals.
Even though it's aimed specifically at marketers, there are plenty of networking possibilities and chances to learn how to interact with customers and grow your brand with digital media and advertising. Attendees will get a look at the latest marketing strategies to help grow their businesses.
But here's what else you can expect:
Get a sneak peek at what's to come from some of the most creative and thought-provoking speakers around.
Take your business to the next level with insights into the latest innovative technologies.
You'll meet thought leaders, collaborate with peers, and build your network.
Related: 11 Networking Tips When You're Crunched for Time
Sept 5-8, 2023
Boston, Massachusetts
Brian Halligan and Dharmesh Shah, HubSpot's co-founders, launched INBOUND in 2011. It was created to counter the growing number of sales-focused marketing events. INBOUND unites marketing, sales, customer success, and revenue leaders from over 161 countries every year to discuss the latest trends in marketing, sales, and customer success.
With INBOUND, you'll take a deeper dive into marketing, tech, and the worlds built around them. The event gives you the chance to learn about the latest trends and developments in your field, network with like-minded people, and get inspired by some of the best of the best.
But INBOUND has much more to offer, such as:
Take part in workshops and educational sessions.
Expand your knowledge, skills, and expertise.
Hear inspiring talks from executives, world leaders, and celebs.
Connect and network with other businesspeople.
Find new partners, leads, and business opportunities.
Meet providers directly and learn about new tools, technologies, and solutions.
In addition, there's a lively nightlife scene to unwind after a long day.
September 6-8, 2023
San Francisco, California
SaaStr Annual is the world's largest gathering of Cloud and SaaS professionals. Each year, the top SaaS founders, VCs, and executives convene to exchange their best practices at this festival-style event. All the big names come to SaaStr Annual, including Slack and Zoom CEOs, Datadog and Atlassian founders, and breakout leaders like Grammarly and Flexport.
What can you expect in 2023? Well, here's a sampling:
A full 3-day event with 100+ tactical sessions from world-renowned founders, new voices, and up-and-comers.
Over 250 speakers from the best SaaS companies.
2000+ networking meetings, AMAs, mentoring sessions, and roundtables.
More than a thousand VCs will be there, with 1:1 matchmaking.
Over 150 sponsors are driving cloud innovation.
September 12-14
San Francisco, California & Salesforce+
The Dreamforce conference is Salesforce's flagship conference, and it's also the highlight of the year for many professionals. And for good reason.
Here, you'll find countless workshops, networking opportunities, and parties at the event. Plus, there's always a famous musical artist headlining. No wonder Dreamforce is such a popular event that attracts tens of thousands of Trailblazers every year. In fact, this is one of the biggest tech events in the world, featuring a spectacle of Salesforce innovations and countless training sessions and keynotes.
What is the main goal of Dreamforce? Bring together the Salesforce community to learn, share, inspire, and give back.
September 19-21
San Francisco, California
TechCrunch is the original startup conference. But don't let that dissuade you. Disrupt is as relevant as ever since it focuses on tech's future, as well as founders and investors.
Here's what you can expect if you attend:
Make meaningful connections. You'll find plenty of ways to network with the right people at Disrupt, whether you want to talk to founders or investors or find your next job.
Get advice from seasoned founders. As you build your founder roadmap, founders will share their journeys, best practices, how-tos, and actionable tips to help you avoid mistakes and thrive.
Tune up your tech talk. Attend a Disrupt conference track and hear from experts on Climate/Mobility, Fintech/DeFi, AI/ML, SaaS/Enterprise, Privacy/Security, and Hardware/Robotics.
Experience innovative ideas. Disrupt showcases cutting-edge startups dedicated to making a difference.
October 15-17, 2023
Austin, Texas
Annually, the National Women's Business Conference is hosted by the National Association of Women Business Owners (NAWBO). The event celebrates the progress and success of women entrepreneurs.
Among the past keynote speakers: Elizabeth Gilbert, author of Eat, Pray, Love; Shabnam Mogharabi, CEO of SoulPancake; and Erin Brockovich, an environmental activist. For 2023, the keynote speaker will be Dr. Martha Beck, a New York Times bestselling author who has helped thousands of people live their best lives. Vera Jones, a motivational speaker, communication coach, author, and former ESPN and Big Ten Network basketball analyst, will serve as emcee.
For female entrepreneurs who love celebrating each other's milestones, NAWBO's National Women's Business Conference is an ideal fit. What's more, attending the National Women's Business Conference will likely diversify your professional network and give you new perspectives, no matter what kind of business you run.
October 21- November 2, 2023
San Antonio, Texas
Hopefully, you're familiar with Inc.'s list of fastest-growing companies. But, did you know that the magazine also hosts a conference to honor these companies as well?
The Inc. 5000 Conference & Gala is an in-person, three-day event curated specifically for small business owners and entrepreneurs. During the conference, you can network and hear from Inc.'s editors. The conference also features panels and keynotes from household names, including "Shark Tank's" Daymond John, Michael Dubin (Dollar Shave Club), Elizabeth Cutler (SoulCycle), and Beatrice Dixon. After the conference, a black-tie gala honors those who made the cut.
November 2023
New York, New York
Now more than ever, we need bold leaders. To meet those needs, YPO created EDGE, the world's biggest CEO gathering. There's more to YPO EDGE than just a conference, however. It's an opportunity to get involved and create without limits.
Also, you'll learn more in a couple of days than you'd normally learn in a year about everything from commerce to geopolitics to technology. Furthermore, you'll hear from inspirational thought leaders on everything from future work trends to digital breakthroughs. In both cases, you can focus on business initiatives that deliver results.
EDGE is different in that you can curate programs that fit your personality. There's everything from illuminating masterclasses to interactive town halls to immersive workshops to peer-to-peer forums. Lastly, you're encouraged to use what you learned to make a difference in your community and company.
You do have to be a YPO member, though, to attend.
November 9-12, 2023
Palm Springs, California
The Strategic Growth Forum US is EY's flagship conference and the country's most prestigious gathering of high-growth companies. The event brings together CEOs, high-growth entrepreneurs, C-suite executives from global market leaders, and investment fund managers. These individuals gather for keynotes, panels, meetings, and limitless, highly valuable networking to fuel economic growth.
You can expect the following if you attend:
How to accelerate the growth of your company.
Discover what's new in the strategic transaction market and how to raise capital.
Networking opportunities with possible clients, investors, partners, acquisition targets, and buyers.
Get inspired by game-changing entrepreneurs' success stories.
In the closing ceremonies, the Entrepreneur Of The Year® US National Awards will be presented, which is the largest gathering of entrepreneurs in the world.
Over the past four decades, the Entrepreneur Of The Year program has recognized visionaries who lead successful, innovative businesses. Over 10,000 entrepreneurs have been recognized in nearly 60 countries since the program's founding in 1986.
November 13-16, 2023
Lisbon, Portugal
From its humble beginnings as a 150-person conference in Dublin in 2009, Web Summit has grown to almost half a million people across the work. This includes Web Summit in Lisbon, Web Summit Rio in South America, Collision in North America, and RISE in Asia.
The mission of Web Summit is to make software that enables meaningful connections between CEOs, founders, investors, media, politicians, and cultural figureheads. in fact, CGTN has said that "Web Summit brings together the people and companies redefining the global tech industry."
But that's not all. Web Summit attracts some of the most talented speakers and facilitates inspiring and empowering content. And you'll get to take home valuable skills from Web Summit's educational content, masterclasses, and roundtables.
No wonder this conference has been called the "Glastonbury for geeks."
November 30- December 1, 2023
Helsinki, Finland
From a single meeting in Helsinki, Slush has grown into a global series of events. It is the annual Slush event, held at the Helsinki Expo and Convention Center (Messukeskus), that is the highlight of the calendar year. There are also smaller get-togethers around the world if you can't attend Slush.
The event began in Helsinki in 2008 with around 250 attendees. Even though the event has grown tremendously, the goal has remained the same. To serve startup ecosystems around the world.
The Slush conference is a concentrated gathering of entrepreneurs, investors, corporate professionals, and policymakers from around the world. The founder-centric event will attract nearly $1 trillion in assets under management by attracting the attention of 1,700 investors. Further, Slush will have mentoring chambers, and 200+ industries, along with theme-specific networking opportunities. There's even a pitching competition appropriately called Sush 100.
Featured Image Credit: Photo by Borta; Pexels; Thank you.