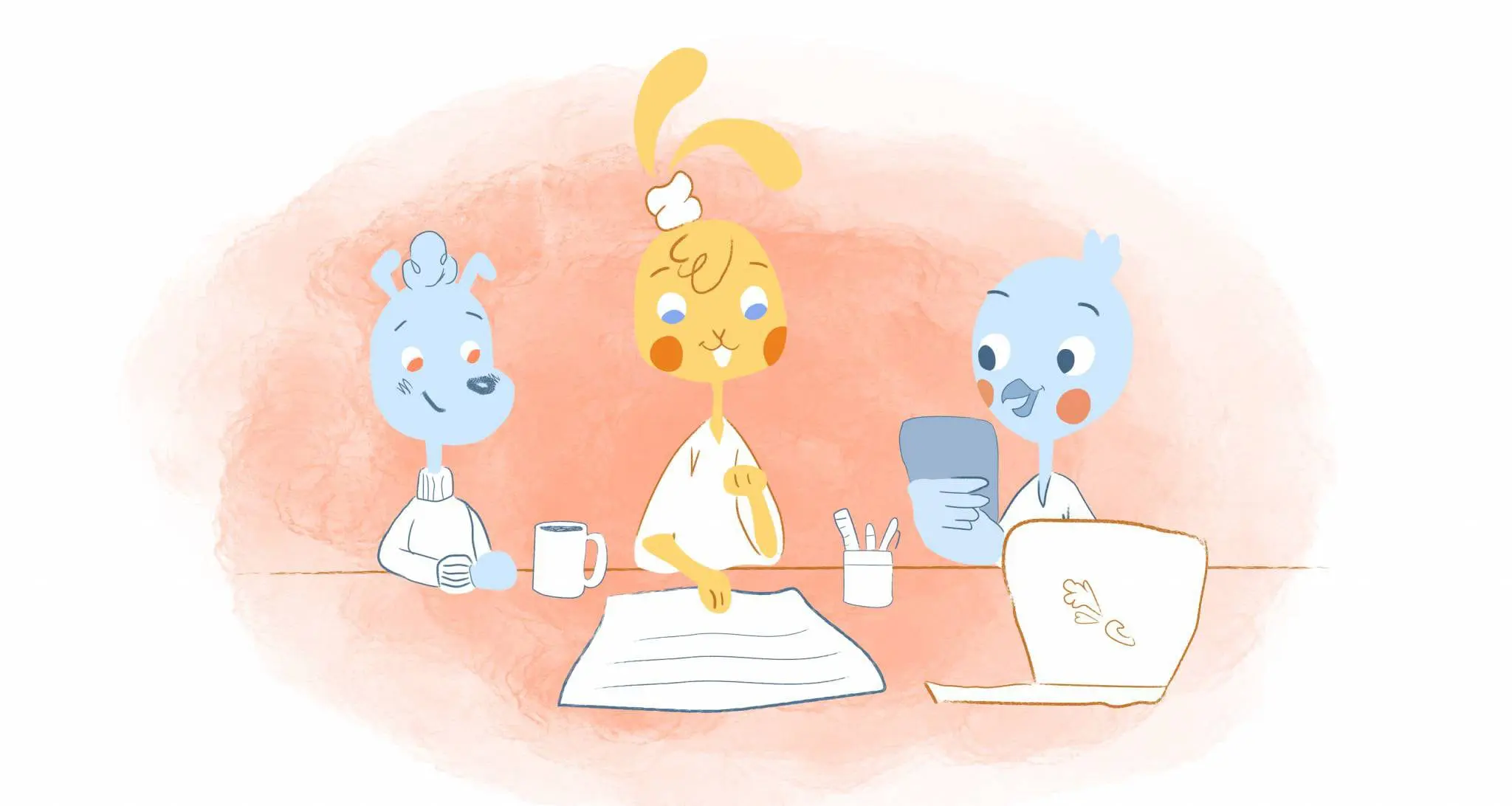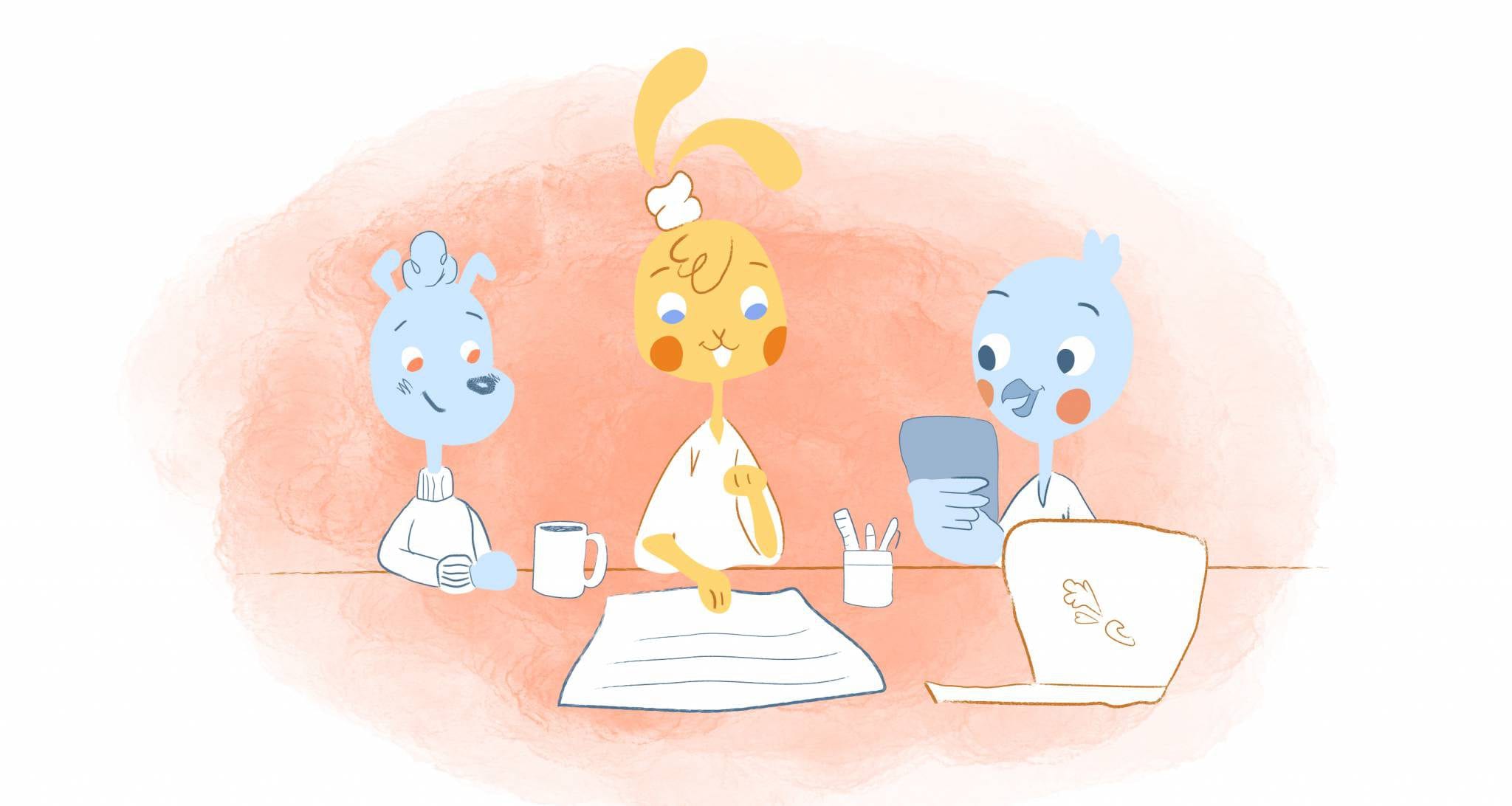 Being a parent is a full-time job. Balancing meals, budgeting, school, and extracurricular activities can be quite the handful, even without an parenting calendar apps.
To get it all done, parents have to be efficient. They need to get organized and plan ahead, all while staying on top of their own priorities.
How can you get it all done and keep it straight? By plotting everything out in a calendar app.
Top Calendar Apps for Families
Calendar apps are pocket-sized life preservers for parents. For those looking to boost their parenting game, these 7 apps are top picks:
With a name that's easy to remember, Calendar is an all-in-one scheduling tool. Also popular with business owners and teams, Calendar's clean layout and smart tools are perfect for parents.
One of Calendar's most powerful features is its analytics dashboard. The app tracks your time usage and gives you an in-depth look into how your time is being spent. That way, you can make sure you're getting a good balance of work and family time.
Calendar is free for Apple, Android, and desktop users. A premium plan is available for $10 a month.
If you're looking to create a family-wide calendar, consider a team plan. The basic team plan is free, while the Pro Team plan costs $8 per month. Plans cost $2 per month less when purchased annually.
Whatever it is your family needs to stay connected, Bievo has you covered. Bievo's features include:
Separate calendars for work and family
Task lists that include events and deadlines
Family Circles for connecting with extended family and planning birthdays and anniversaries
Caregiver access, which limits what babysitters and nannies can see while keeping them connected
Automated synchronization for easy importation of school and extracurricular calendars
Where Bievo shines is its customizable, family-wide access. Co-parenting, caregiving, and getting the word out to the whole family is easier with Bievo.
Bievo's basic package is free. For $12.99 per year, Bievo Premium unlocks caregiver access and shared family lists.
A three-time Mom's Choice Award Winner, Cozi is one of the most popular family organizers around. Cozi uses a simplistic design to make organization easy for families of all sizes. Color-coding helps to distinguish between each family member's events to avoid mix-ups and miscommunications.
In addition to storing your family events and activities, Cozi also lets you manage grocery lists and recipes from your phone. This information can be shared, so others can handle dinner when you need a break from your post as family chef.
Cozi is free for all. It's compatible with Apple and Android phones, as well as tablets and desktop computers.
As a parent, you're raising your children to become responsible adults. The trouble is, chore lists take you as much time to put together as they do for your kids to tackle.
BusyKid makes it easy to compile chore lists. It lets you set allowances, whether given as money or other privileges, and determine how they're earned.
Using BusyKid's online calendar, you can arrange tasks throughout the week for each child to complete. You can set pay days for their work, pointing them to BusyKid's blog content about saving, investing, donating, and spending to help them use it wisely.
Best of all, BusyKid is free to use. If you want to use its financial features, however, you'll need to connect a bank account or a credit or debit card.
Make family organization fun with Curago's customizable calendars. Attach photos, select themes, and even comment on events to create a unique family scheduling system.
Curago has a sleek, modern design. To help every member of the family plan their day, it displays the weather, upcoming events, and top news stories.
Curago is free for Apple and Android devices, as well as web browsers. Good news for Apple lovers: Apple Calendar data can be imported automatically for a seamless migration.
Families come in different shapes and sizes, but they have one thing in common: They don't let anything get in the way of their kids' wellbeing.
Dedicated to helping co-parents share custody efficiently is WeParent. Planning out parenting responsibilities and weekend trips can disrupt the family dynamic, so WeParent uses reminders and task lists to minimize miscommunications.
First, WeParent has users choose their family setup: two parents, one parent, separated parents, or a blended family. Then, the app uses event scheduling, secure messaging, contact sharing, and photo storage to keep the connection strong.
You can try WeParent for free for 14 days on Apple and Android devices. After your free trial, WeParent costs $7.99 per month or $69.99 per year for the entire family.
FamilyWall, which bills itself as "your family assistant," has everything your family needs to run a tight ship. Shared calendars and to-do lists keep you all the same page. If certain activities are relevant only to certain members of the family, you can create groups specifically for them.
What sets FamilyWall apart is its real-time location tracking. Many parents feel anxious when their child is taking a little longer to bike home from school than normal. FamilyWall lets you keep tabs on them, with notification features to let you know when your kids arrive safely at their destination.
FamilyWall is free for Apple, Android, and desktop. Step up to FamilyWall's premium plan for $4.99 a month or $49.99 annually. The family locator is included in the premium package, along with meal planning tools and easy syncing with Google Calendar and Outlook.
None of these calendar apps can do the hard work of parenting for you, but they can make it easier. Talk to your partner about the best online calendar for your needs. By weighing your options together, you'll choose the best calendar app for your home team.