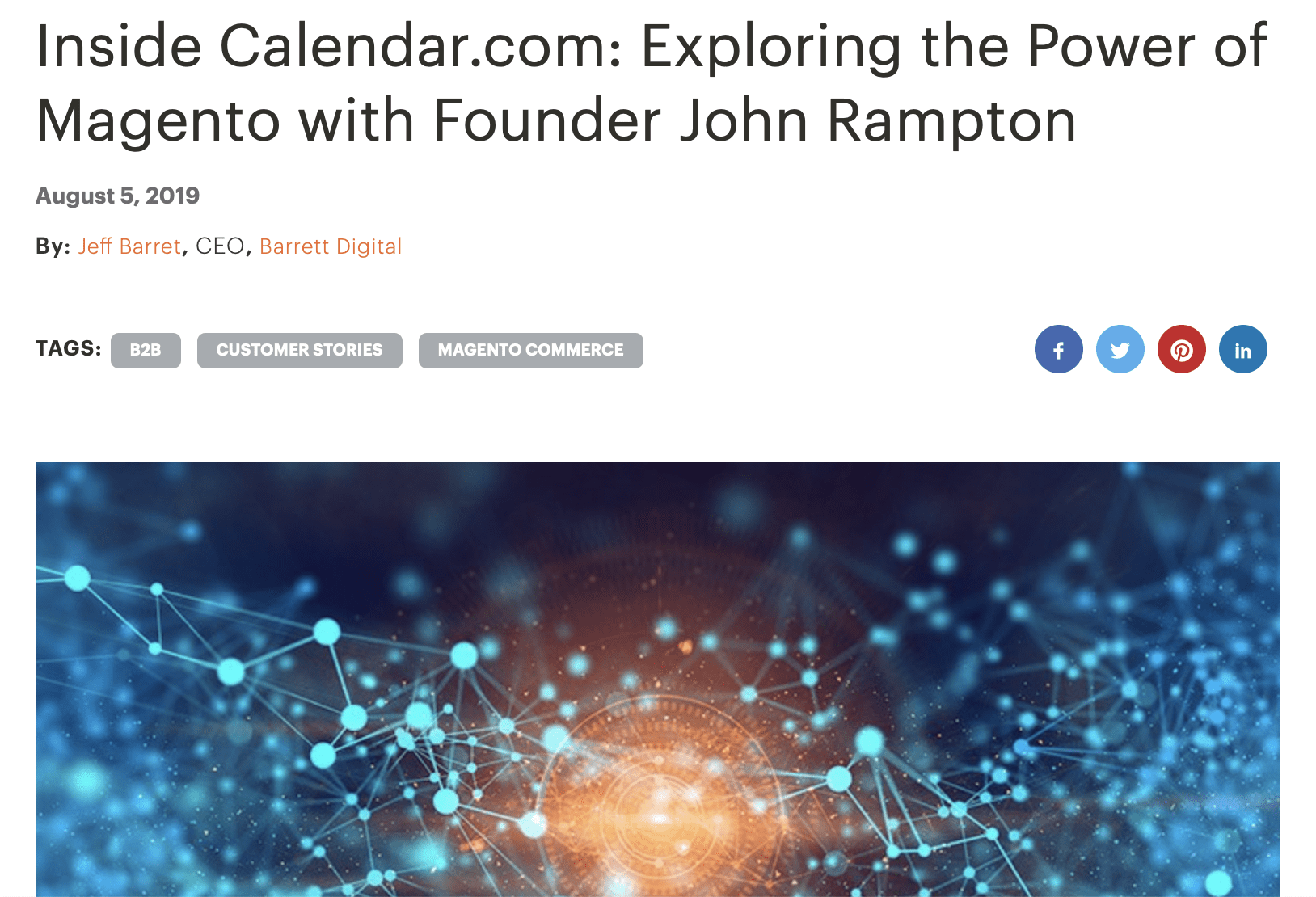 Our CEO and founder, John Rampton, recently sat down with the Magento team at Adobe to share his thoughts on how to leverage existing technology solutions like Magento to build and grow a startup. As a serial entrepreneur, John has successfully founded and built companies on Magento. He partnered with Magento to transition his former company Organize.com from Yahoo Stores over to Magento to build a $100 million company.
In the interview, John also shares insights on the current and future state of B2B e-commerce trends and the role community plays in creating a successful company. The interview delves into great detail about how Magento's e-commerce platform has helped speed customer growth and solidify retention for Calendar andthe other companies where John partnered with this platform.
To read the entire interview, click here.