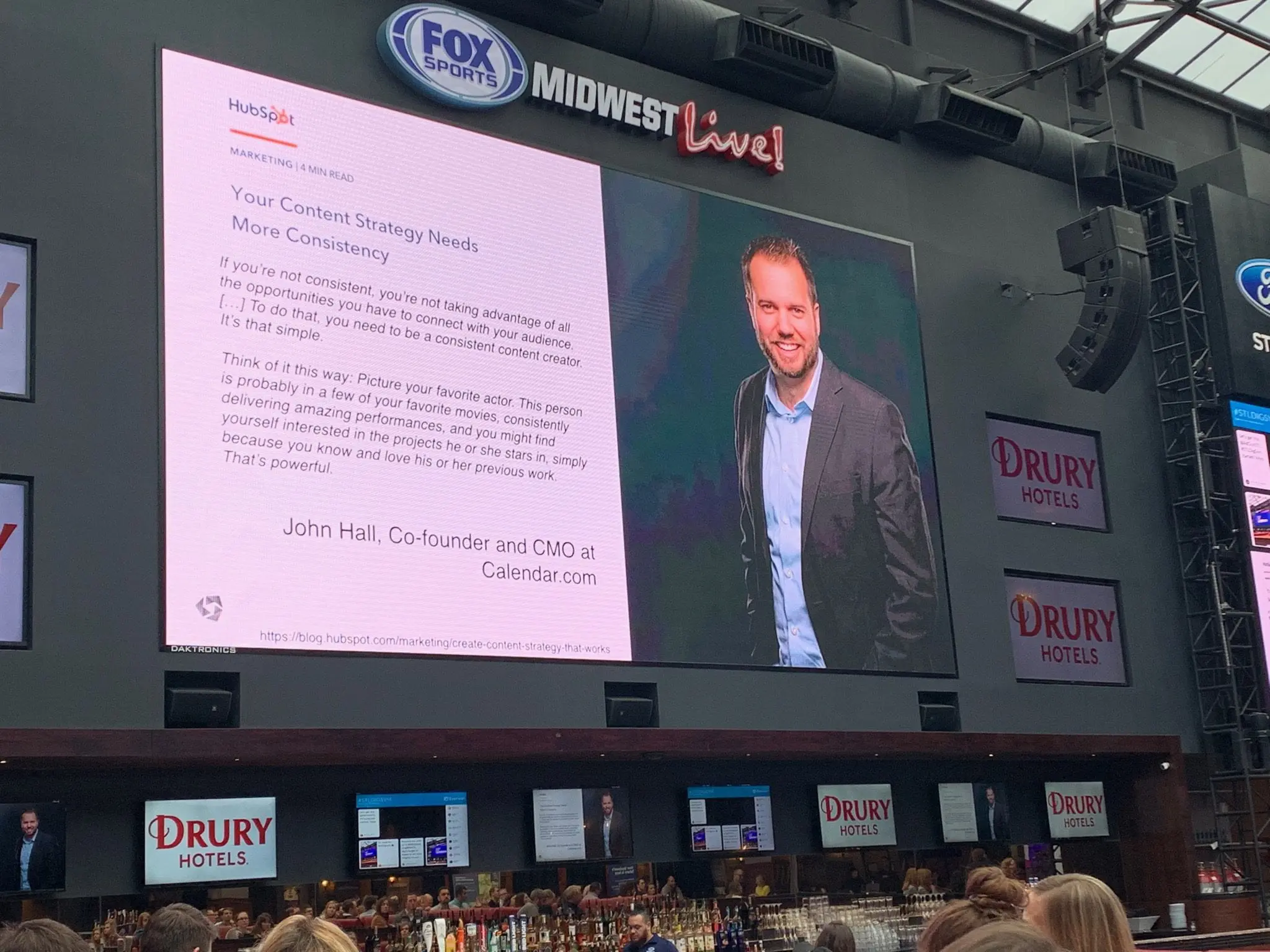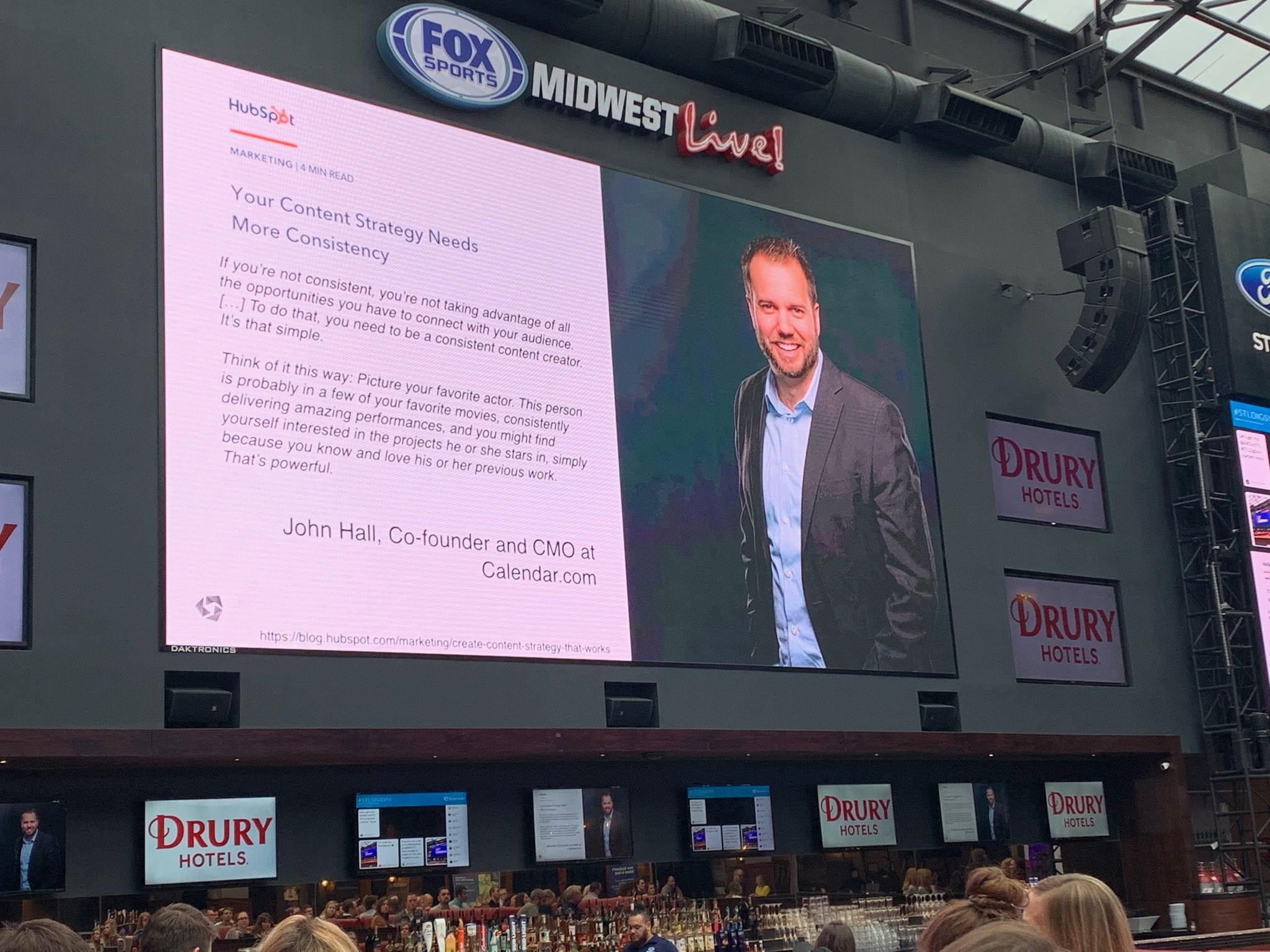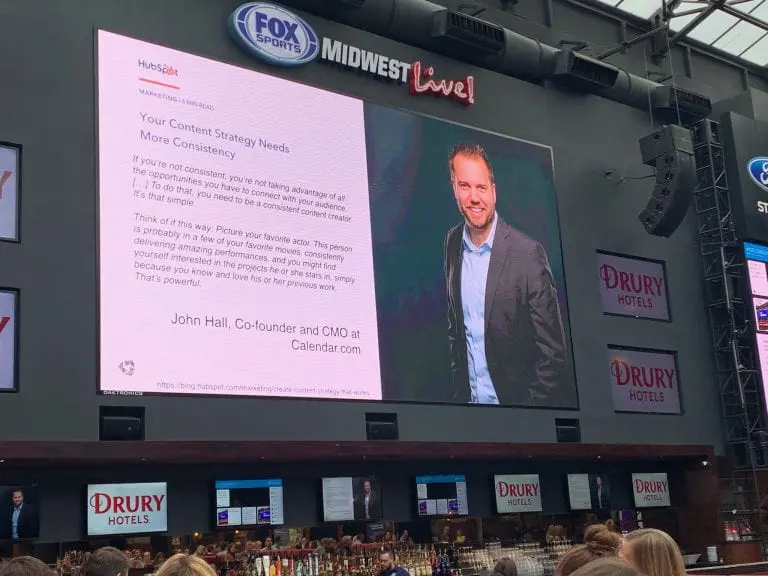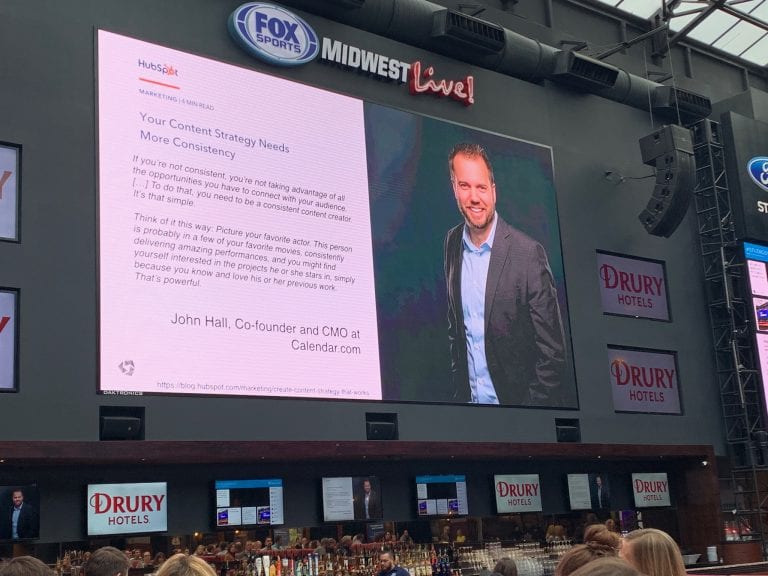 Nice work to
John Hall
today! He's on the big screen at the St. Louis Cardinals ballpark!
Not sure how it happened, but they love the work we're doing here at Calendar.
And, we're proud to be part of how the team is becoming increasingly productive!
It's just one of the many examples where our productivity and time management solution is going to bat for businesses of all sizes.