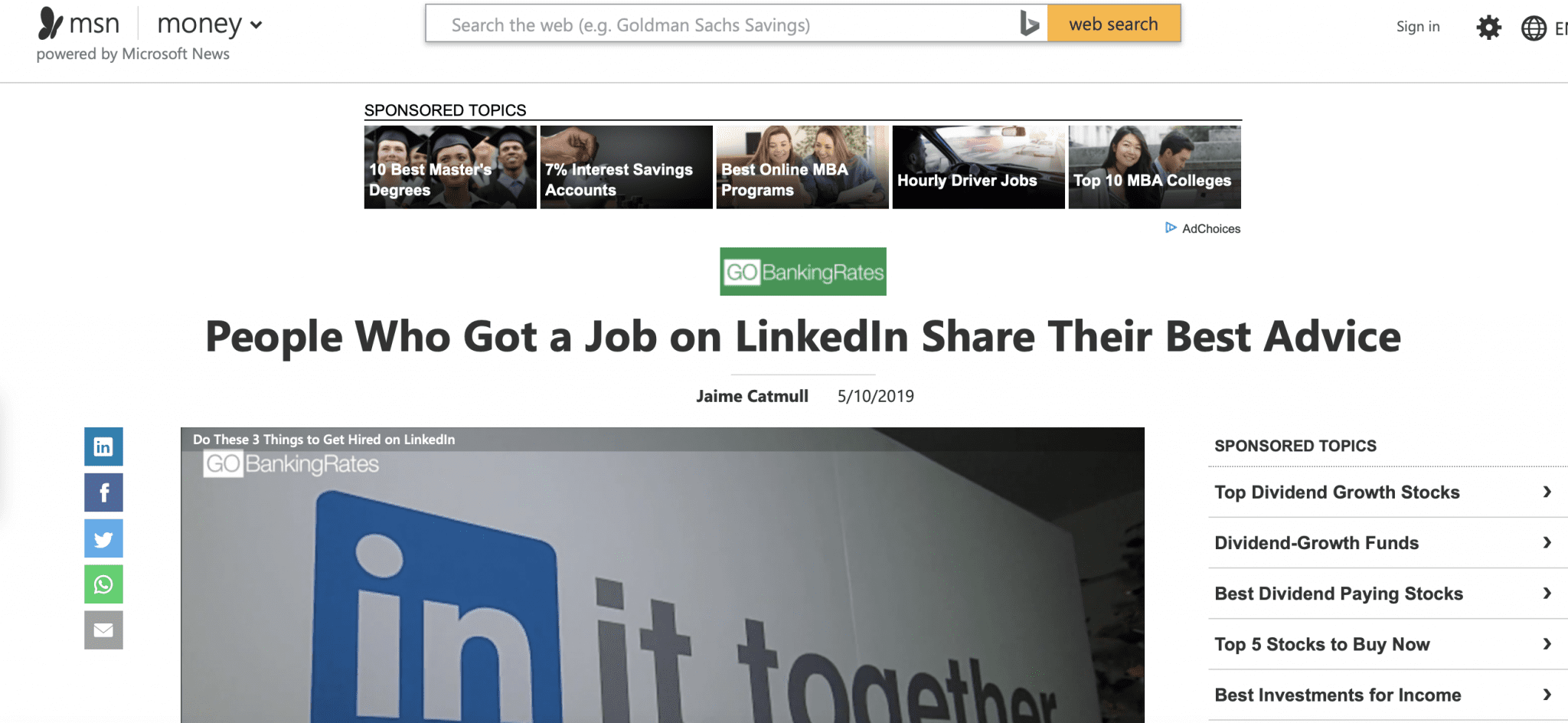 Calendar CEO John Rampton was featured in an article for MSN Money that focused on how best to use professional networks like LinkedIn to achieve your career goals, including finding a job while managing your time effectively.
In the article, John shares his best tips, such as updating your profile on a weekly basis with new content that showcases recent articles, use cases, or achievements. Your LinkedIn profile can also be used to share other thought leadership. He also suggested joining professional LinkedIn groups, adding presentations and events, and comments and feedback on other LinkedIn profiles and groups.
The article also includes other thought leaders and their suggestions on leveraging the most opportunity from LinkedIn. Click here to read the entire article.