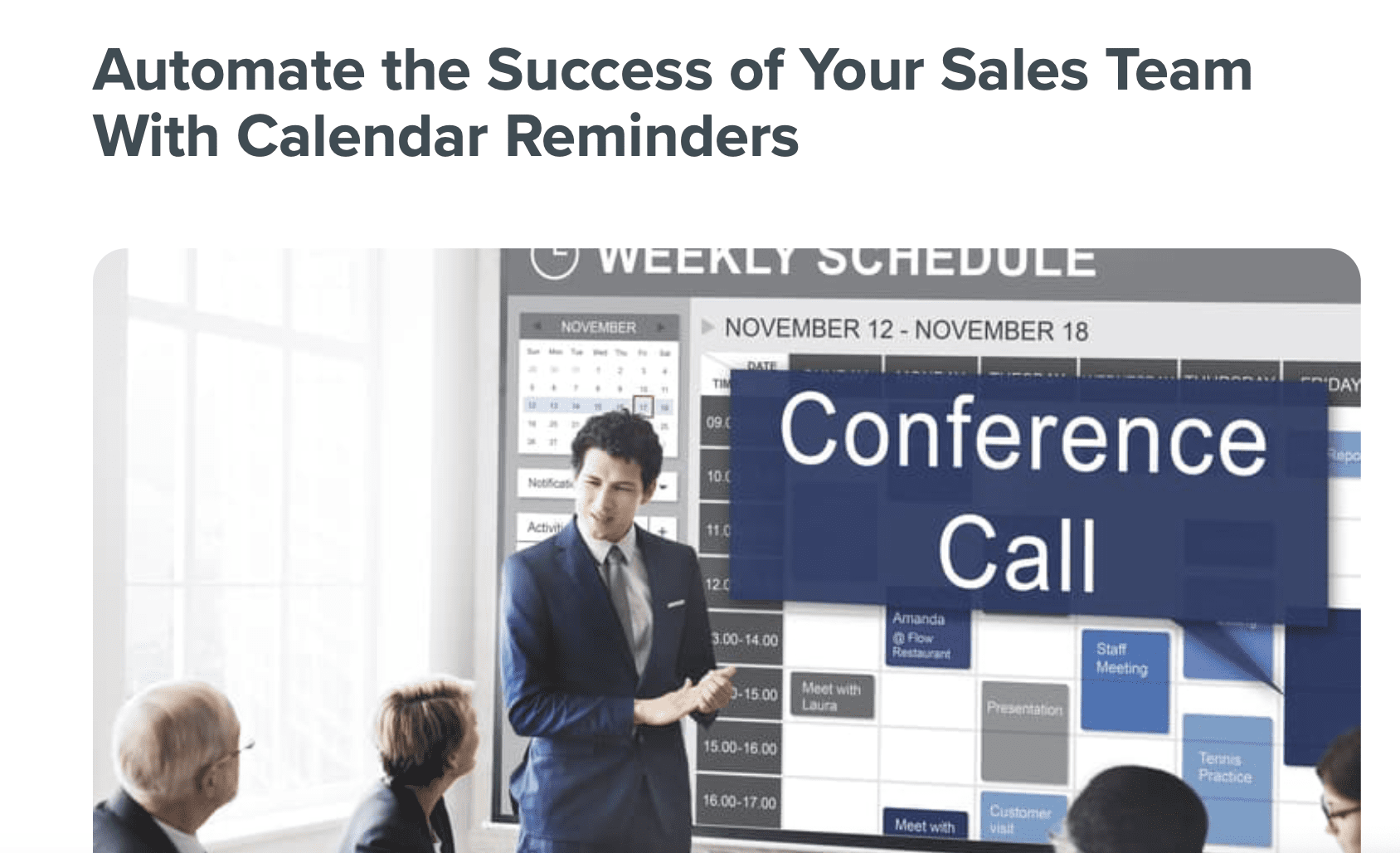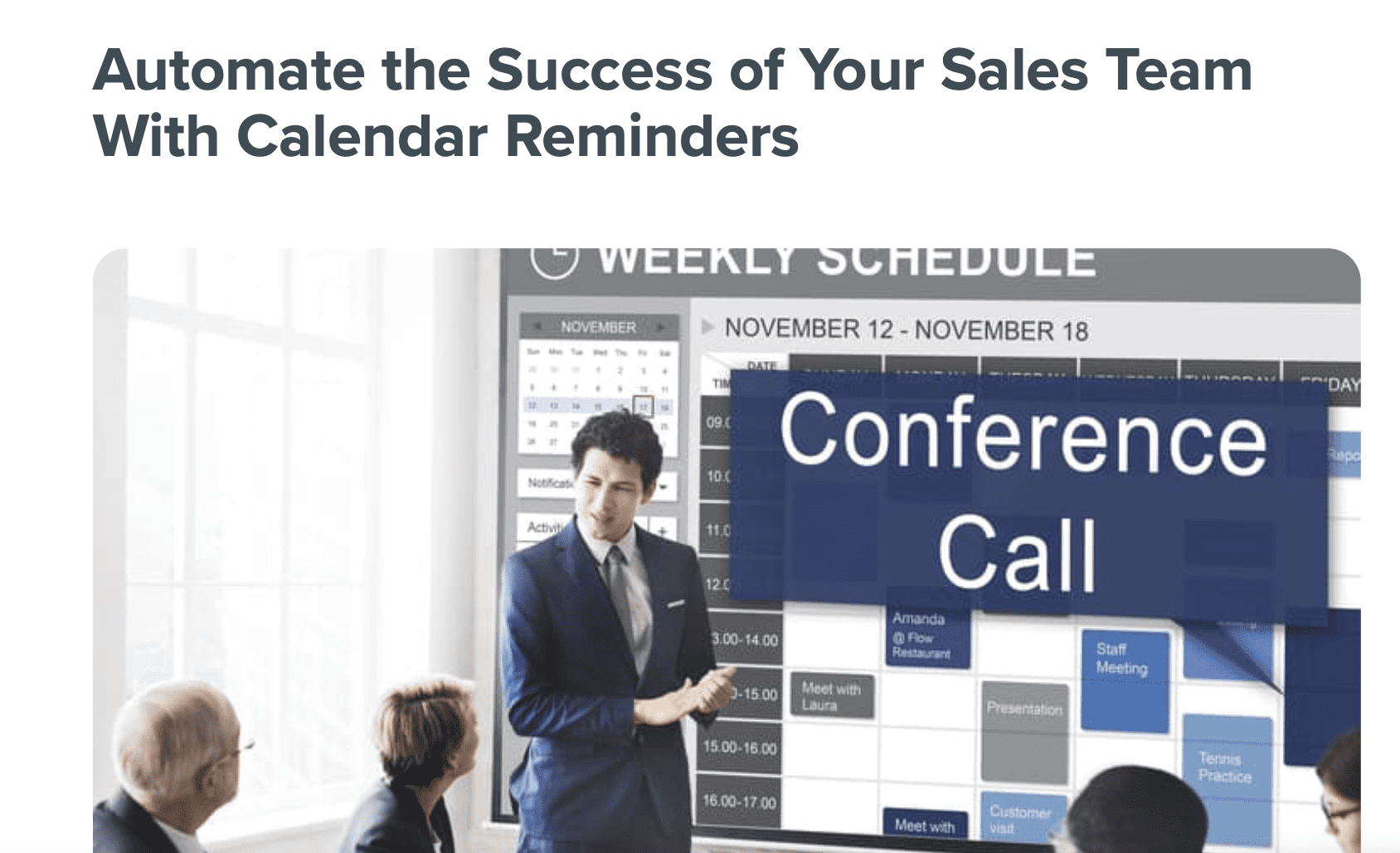 Calendar reminders provide numerous benefits, as this blog post on Weave notes. The benefits include effective time management, more mental focus on higher level work, and enhanced ability to prioritize and organize your workflow.
Calendar is a platform and solution that delivers those automatic reminders thanks to AI-enabled features. To learn more about how artificial intelligence can help facilitate these calendar reminders, check out this article.
Automated time management tools like calendar reminders significantly free up time you could use for other aspects of your business. To find out more, read the entire article here.