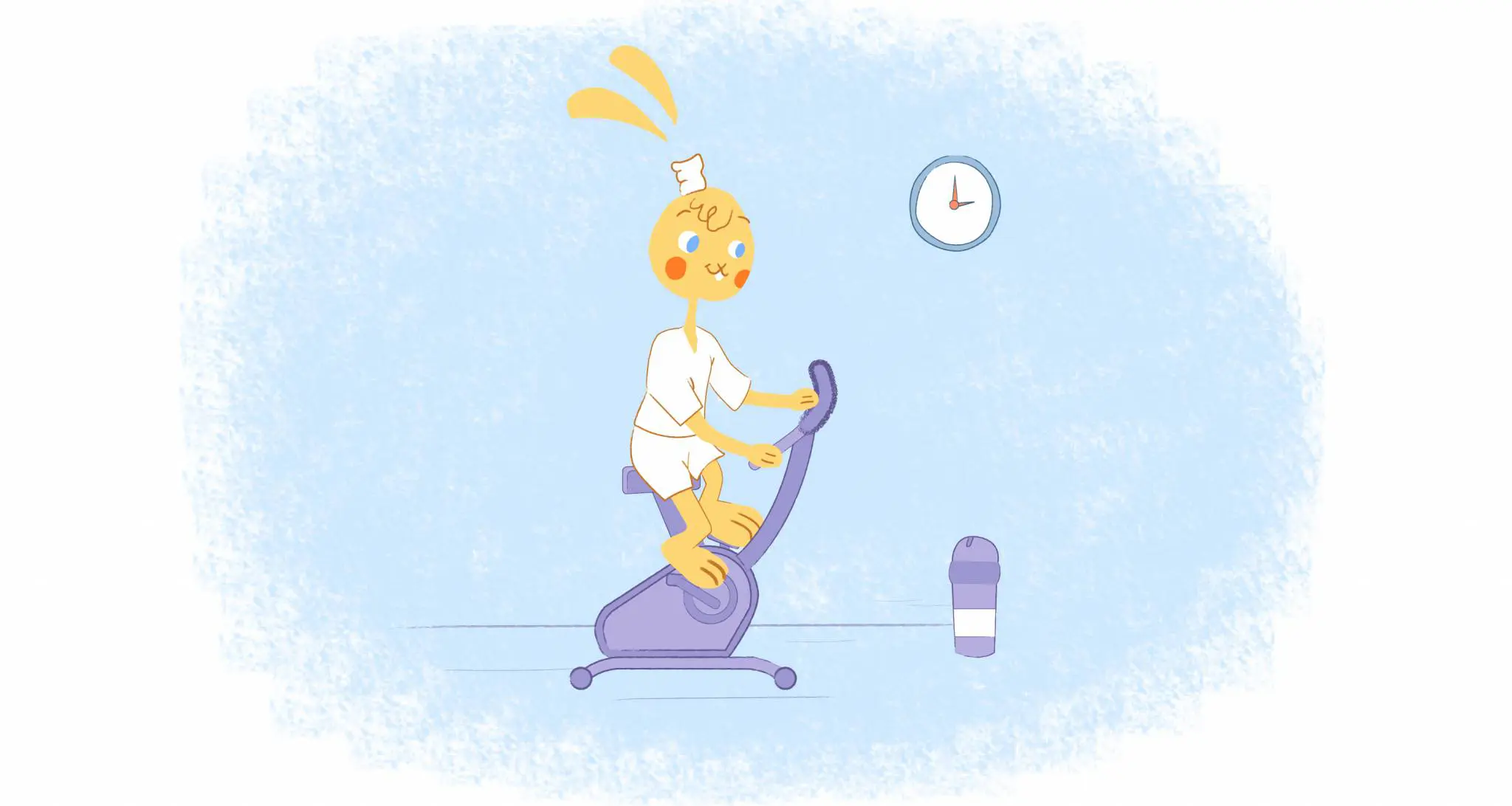 A solid workout regimen is key to every athlete's success. Whether it's running, swimming, lifting, or tennis, tracking training sessions in your online calendar ensures you're putting in the work. Many companies are helping their employees get in shape.
With a top calendar app, you can keep a tight leash on your exercise schedule, calorie intake, sleep habits, and more. For novices and pros alike, it's all about discipline.
Calendar Apps That Go the Distance
Which calendar apps make the best training tools? While there are plenty of calendar app alternatives out there these 10 stand out:
1. Calendar
Whatever your workout plan, you'll want to find balance. Overworking one muscle group can lead to injury. Working out with the same group day in and day out can lead to loss of motivation.
Calendar uses advanced time analytics to track how you're spending your time. By importing your fitness plan into Calendar and labeling it appropriately, you can get a bird's eye view of your workout schedule. Use the data to make sure you're getting a good mix.
2. Mindbody
Do you prefer to get your exercise at home? To keep your at-home workouts fresh, Mindbody can connect you with thousands of virtual routines. Tune in to a new instructor every day without ever leaving your living room.
Mindbody can also direct you toward local gyms and workout centers in your area. If you're looking for a new place to get a membership, browse through their selection to see what's within your price range.
3. Google Calendar
One of Google Calendar's best workout features is its "Goals" section. You can add in your exercise goals, and your online calendar will nudge you toward them. There's no shame in needing a little external motivation sometimes.
To make fitness fun, Google Calendar also makes it easy to connect with others. Share your calendar with people above and below your fitness level: Experts give you something to aspire to, while beginners remind you of how far you've come.
4. Genius Wrist
Many athletes enjoy training with a smartwatch because it tracks their vitals. Genius Wrist takes that technology and adds a calendar element for precise workout planning.
Genius wrist isn't one app, but four: Gym Genius provides structured yoga and crossfit routines. Gym Timer Pro is all about intervals. Workout Genius is an all-around fitness app for marathoners and cross-trainers. Lastly, Workout Builder is for running and cycling training.
All four Genius Wrist apps can automatically generate a training calendar. Alternatively, users can custom-build workout schedules that make sense for them.
5. Jefit
Recording your workouts is just as important as planning them. That's why football teams watch training video after training video: Spotting opportunities for improvement helps you tweak future workouts to be more effective.
Jetfit makes that easy with an online calendar. In an easy-to-read interface, Jetfit asks you to choose your exercises, reps, and weight amounts for each workout day. It then provides stats, suggestions, and instructional videos to help you level up.
6. Sworkit
"Consistent" and "convenient" are the watchwords of Sworkit, which stands for "simply work it." Sworkit offers more than 400 workout routines and over 800 exercises. The app also provides access to personal trainers, who can address nutrition and fitness questions.
You can track and plan workouts with Sworkit, and even seek guidance on exercise plans tailored to your goals. Just choose a routine from 1-90 minutes, and Sworkit slots in a variety of exercises. Yoga, stretching, cardio, and strength training are all built in.
7. Fitnotes
Nowhere is logging your workout routines easier than in Fitnotes. Designed to be a gym log, FitNotes helps you track the details of your workouts. To make looking back on your notes easy, FitNotes records them in an online calendar.
The best part of Fitnotes is that you can color-code each workout to better organize your fitness calendar. Exercises are easily distinguishable, allowing you to see at a glance what workout is coming up next.
8. Fitbod
Fitbod's online calendar interface looks a bit different than the other apps on this list, but that's not a bad thing. Instead of offering a full view, Fitbod's calendar requires a day-by-day scroll.
A day-to-day scroll might sound cumbersome, but it's not a bad thing: Weightlifters, in particular, need to know what muscles they worked out on previous days to ensure they're not overdoing it. Fitbod's model makes those details impossible to miss.
Fitbod's suggestion system is another reason to love this fitness app. By suggesting which muscle groups need a rest and which are due for some exercise, it takes the guesswork out of workout design. It is also compatible with Strava, a popular fitness app with a social networking feel.
9. Any.do
Unlike most apps in this list, Any.do is not explicitly designed for exercise. Any.do makes the cut because its task-based dashboard is great.
Any.do's system of tasks and subtasks is great for compound workouts. That way, you'll never forget which three moves make up a burpee. Plan it all out in Any.do's calendar view, and then execute the details in its task list.
Another advantage of Any.do is that it syncs with all your devices. That way, you can hand your tablet to your trainer while you control the music on your smartphone.
10. Digical
If customization is what you're looking for in a workout app, Digical is your best pick. While only available for Android devices, Digical has dozens of themes and widgets to choose from.
Digical's widgets can come in handy, for example, if you're trying to choose between an outdoor or an indoor workout. Digical's weather widget can show you atmospheric conditions right beside your exercise calendar.
Whether you are a fitness fanatic — or you just want to stay in shape — your Calendar matters.
Why do different calendar themes matter? If you like to workout after dark, for example, you may not want a bright white interface ruining your night vision.
Organizing your exercise routine shouldn't be a workout in and of itself. Grab one of these online calendars, and chisel your fitness goals into shape.
The main thoughts that you want to work on is that it is okay not to be perfect with your goals. Right now the entire world is under stress and any effort that you make to better yourself is okay.