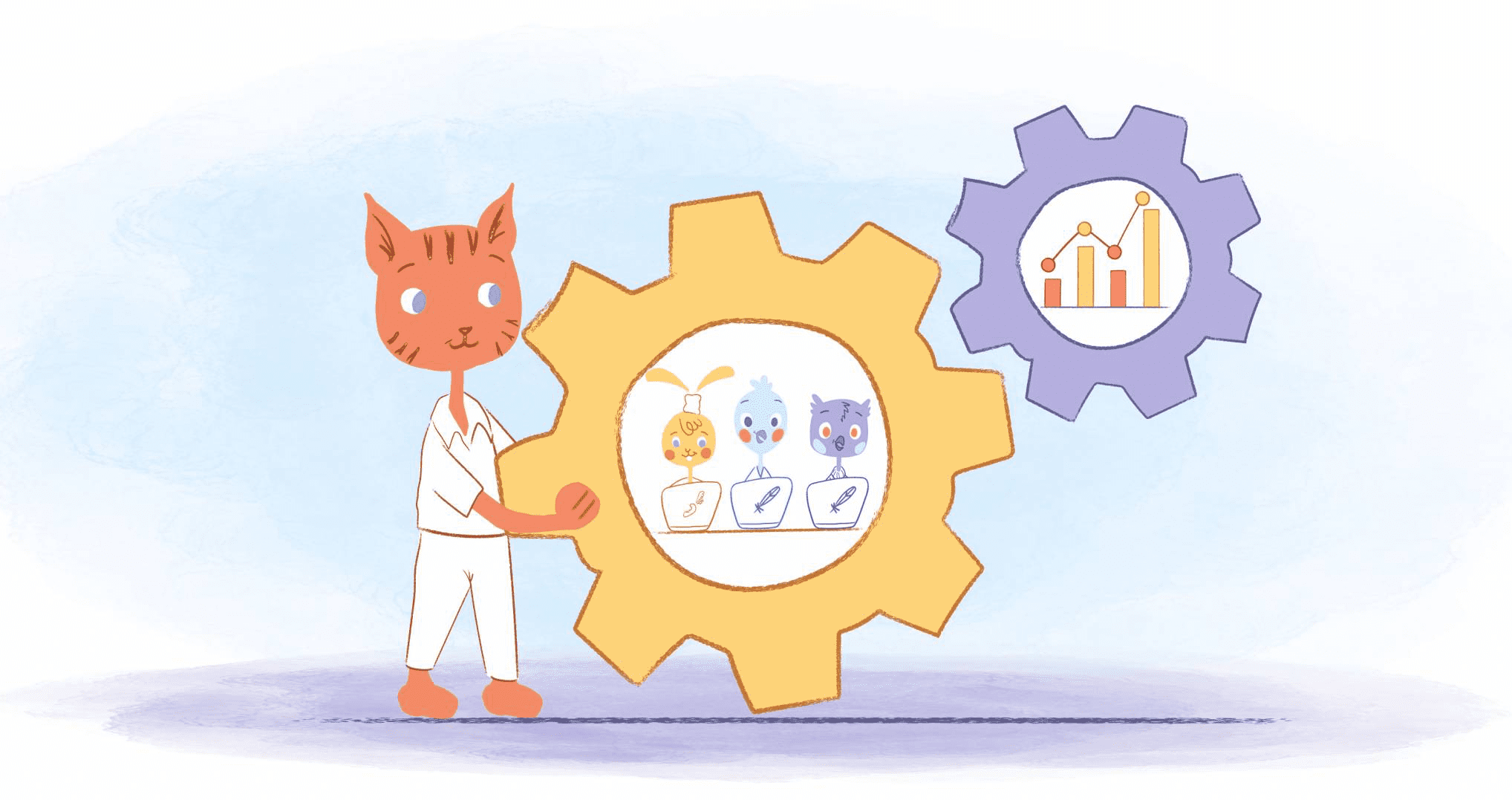 Just as you got used to working with and understanding millennials, you now have to prepare for Gen Z. Here is what the Gen Z demands from Calendar.
Roughly defined as individuals born during or after 1997, the Gen Z demographic is entering the workforce — a whopping 61 million to be exact. And, they're more than ready to disrupt it.
As Calendar Co-Founder John Hall previously wrote, "They are hungrier, more technologically savvy and less forgiving of leaders who fail to meet their expectations." Additionally, this generation is more task-oriented, diverse, and prefer flexibility over practicality.
How can you meet these demands? Well, a calendar is an excellent starting point as long as it meets the following criteria.
1. The calendar must be mobile.
Is this generation "addicted" to their phones? Not exactly.
"Millennials and boomers are addicted to their phones, says MaryLeigh Bliss, chief content officer at Ypulse, a millennial and gen Z research and consulting agency. "Generation Z simply hasn't known a time without the device." In fact, their phones are an extension of themselves.
Research backs this claim up when it comes to Gen Z and their digital habits:
Around 75% of Gen Z use smartphones more frequently over computers and other devices. (Institute of Business Management)
On average, Gen Z spends 11 hours per week on their mobile devices. (Criteo)
Over 32% of Gen Z transactions take place on a mobile device. (Criteo)
"Tech is seamlessly and vitally integrated into their friendships," Bliss says. But, this is also true when it comes to their relationships with family members and co-workers.
What does that mean for calendars? Well, that should be obvious. It has to be mobile and can be easily shared with others.
Calendar is one such app. Available on both the App Store and Google Play, Calendar lets you share your availability with others via email or an embedded link. The other party then selects a date and time that works for them and once booked the event is automatically added to everyone's online calendar.
What's more, apps like Calendar can help identify when you're most productive, as well as where time is being wasted. As a result, this boost workplace productivity.
Some of the other best calendar apps that Gen Zers can explore are:
Google Calendar
Calendars 5
Microsoft Calendar
Tiny Calendar
Jorte Calendar
SolCalendar
TimeTree
24me
2. It should be "smart."
Speaking of technology, there's no denying that calendars need to become smarter. That means it should integrate with other tools. For example, at work, you could connect your calendar to Slack, Zapier, GoToMeeting, or smartwatch to remind you of important appointments.
Of course, that tech has been readily available for years. If you really want to grab the attention of Gen Z, then you need to find a calendar that uses AI and machine learning.
Take Calendar, as an example. Thanks to its machine learning capabilities, it can make smart suggestions on how to best spend your time. It's able to accomplish this by reviewing your scheduling, it can make a recommendation on about, when, where, and how to schedule a meeting. It can also automatically transcribe your meetings and comes with time zone recognition to avoid any scheduling conflicts. It also provides analytics to track the effectiveness of the meetings you've attended so that they're leaner and more effective.
3. It should help them find work-life balance.
"Aside from job security, work-balance is an equally important career goal for Generation Z," explains the folks over at Humanity. "They don't simply prefer flexibility—they demand it, starting from remote work options, flexible working hours, and real-time communication." And, a calendar can help accomplish this goal.
"Gen Zers seem to put everything in their Calendar, and this may be why they are finding a better work-life balance than the rest of us," writes Abby Miller in a previous Calendar article. In fact, Abby asked Gen Zers what they put in their calendars. And, here are some of the best popular answers:
A regular sleep schedule.
Meal prep and choosing healthy restaurants to order from.
Downtime, like an afternoon break or vacation.
Exercise.
Learning something new.
Setting clear and attainable goals.
Spending time outside.
Tracking waste time throughout the day.
Cleaning and organizing their workspaces.
Meeting with an accountable buddy.
Having these things in your calendar not only improves productivity, but it also makes balance more attainable.
4. Grants autonomy.
"Flexibility in the workplace naturally extends to autonomy—Generation Z expects to be trusted and allowed to showcase their skills, creativity, and—themselves," adds the Humanity team. "Their number one fear regarding job search is not finding a position that matches their personality." Instead, it's having their "accomplishments, knowledge, and traits" held in high regard. They also want to be able to get better at their jobs, remotely — and Gen Z know the value of AI and ML. 
What role does a calendar play in this? Well, a calendar keeps you on track. That's because when you determine your priorities and add them to your calendar, you aren't going to schedule anything else. For example, if you have to meet a deadline by Thursday, then you aren't going to book any other commitments, like another work responsibility or lunch with friends until you have the availability.
Moreover, some calendars provide analytics on how you're spending your time. Whether it's that's through machine learning or time tracking, it can let you know when your personal production peaks are. Knowing this information, you can schedule your most important tasks during these times.
Ultimately, when you demonstrate that you're reliable, others will trust you and grant ownership.
5. Prioritizes feedback and face-to-face interactions.
For Gen Zers to thrive, they need frequent feedback. In fact, 60% of Generation-Zers demand multiple check-ins from their managers as much as possible. Moreover, they want to be mentored and collaborate with others in-person.
"This desire for face-to-face collaboration makes sense when you consider that it helps establish credibility and build rapport and trust," Jocelyn Macedo, vice president of human resources, Asia-Pacific and Japan, at Dell Technologies told CMO.com. "We need to prioritize human connection but ensure we have the technology to enable these connections, especially when discussing and sharing ideas and opinions with global counterparts."
In other words, saying that you "don't have time" for them isn't going to fly. And, thankfully, with a calendar, this will no longer be an issue.
Again, tools like Calendar can make smart suggestions on when the best time is to schedule one-on-ones. It can even make this a recurring event if the same day and time work for everyone. And, even if this isn't an option, sharing your calendar lets others see when you're available to meet.