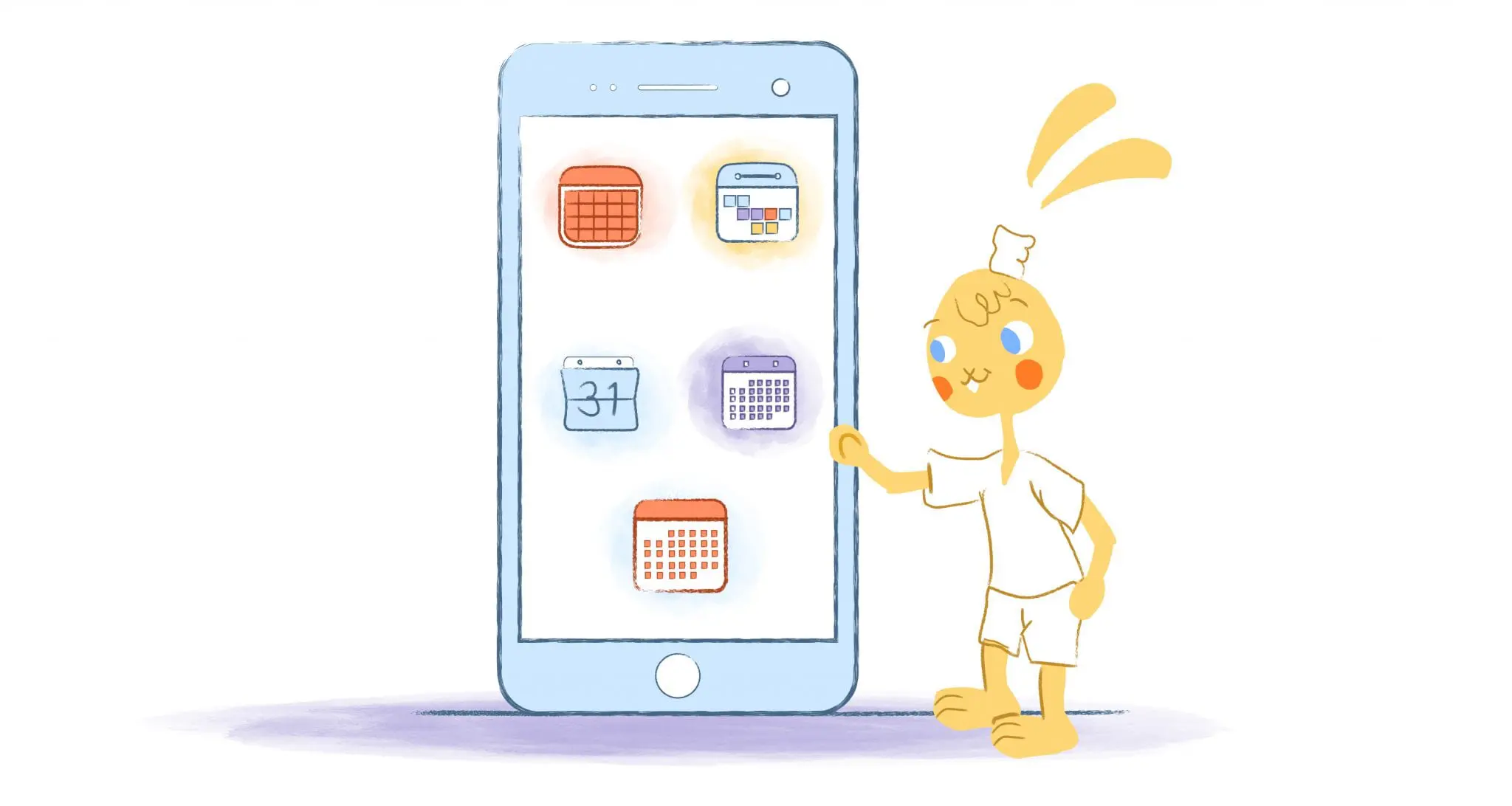 As a small business owner, you should know how vital your calendar is for productivity. Without your Calendar, you'll have a difficult time remembering your appointments, meetings, events, deadlines, and employee schedules.
While there is no shortage of fabulous online calendars out there, not all of them are suited for small businesses. That's when you should turn to the following 13 calendars. These are also scheduling apps that are ideal for you and the small business owner.
Founded in 2017, Calendar is an innovative app that's ideal for businesses of all sizes. When initially launched, the app eliminated those time-consuming back-and-forth emails when scheduling a meeting. Instead, you share your calendar with others via email or embedded links on your site.
The other party can then pick the best date and time for them. The event is then automatically added to everyone's calendars.
Calendar has been rapidly evolving into a dynamic calendar that helps you establish priorities based on historical and real-time data. For example, the app will send you reminders and notifications on what your most important tasks are for the day. You can also use Calendar to collaborate on other schedules, and assign tasks. It will even calculate the best routes for your next meeting.
Best of all? The app is free to use. It also integrates with leading time tracking, project management, invoicing, and billing solutions.
We all know that business owners have lots of tasks to accomplish each day and it can be hard to keep track of everything. That is where Todoist comes in. Todoist is a calendar/task management app that can automatically add tasks and reminders directly to your calendar so you always know what you need to achieve each day.
Another bonus of Todoist is that you can use it for free with their free plan. However, their paid plans are recommended if you really want to max out the functionality Todoist can provide. They have two paid plans, their Pro Plan at 3$ a month and their Business/Team Plan at 5$ a month.
This is a scheduling app that's a necessity if you have several employees. That's because Deputy is an all-in-one tool that allows you to create and edit schedules, track employee hours, assign tasks, and keep your team in the loop with just one click.
You can give Deputy a spin for free. After that, you'll have to pay a monthly fee. Plans start at just $2/month per user.
Any.do's mission is relatively straightforward; assist people in converting their to-do lists into calendars. The app achieves this mission by displaying a stunning and clear visualization of your day's agenda. It also reminds you of your birthdays and allows you to painlessly coordinate meetings.
Besides keeping your calendar and to-do list in one convenient location, Any.do can also be used to assign tasks, share lists, and capture tasks using voice. The app is available for both Android and iPhone users, and you can join for free. However, if you're working with a team, you will have to upgrade to Premium.
This really shouldn't come as a surprise. After all, Microsoft's Outlook calendar was designed specifically for businesses. If your organization is already using Microsoft's Office 365 subscription, then Outlook comes with this subscription — which means the $6.99/month/user isn't a big deal.
Outlook is very similar to Google Calendar as far as design and features. For example, you can view schedules, add events, and create multiple calendars.
But, there are also some unique features like having a unified view of your email, calendar, contacts, and files from your preferred device. Outlook is continually making improvements based on user feedback and suggestions.
Since this calendar is part of the Microsoft suite, it connects to OneDrive, Skype, Office Online, and OneNote.
Fantastical 2 is part of the FlexBits suite and has been built around flexibility. One of the best features of the app is that it permits you to toggle between various calendars that you need to manage. It's a pretty cool way to help you maintain a healthy work/life balance.
Another feature is the incorporation of geofences. This allows you to control your calendar notifications based on location. This way, you won't be receiving work emails when you're at home or on vacation.
Additionally, Fantastical 2 also can pass the calendar between OSX and iOS. This makes switching between your Apple devices as seamless as possible. But, that's also the biggest problem with this app — it's only available for Apple users
Are you a small business owner in a service profession like consulting or beauty services? Then this scheduling app was designed with you in mind. That's because it makes booking an appointment as simple as possible. Just share your availability and services available, and your clients pick the best date and time that works for them.
Setmore also sends email and SMS reminders to your clients and can process payments. And, to make life even more comfortable, Setmore lets clients schedule appointments using either the iOS and Android apps. Contact information is stored — which makes planning a breeze for you and your customers.
Timely is a powerful tool that combines a calendar, time tracking, scheduling, reminders, billing, and budgeting into one incredibly easy-to-use app. As a result, you'll reduce overhead and boost productivity.
As for the calendar features, with Timely, you can connect your calendar so that all of your calendar events will be automatically imported as the planned time from Google Calendar, Outlook, and Office365. Pricing ranges from $7 to $59 per month.
Doodle is a popular app for businesses that need to schedule appointments with several different people or groups. Every user's schedule is displayed when an event is being planned, and users can vote on the best time and date. Since Doodle integrates with most online calendars, the event is automatically added.
Doodle is free to use if there's only one user. But for teams, you'll have to bump up to the paid Business plans.
Unlike the other calendars included in this list, Teamup was designed for groups. As such, this makes it easy to schedule meetings, share plans, or keep each updated on the status of a project. You can color-code sub-calendars and share them with others via a secure web URL.
While there is a free plan, you'll probably have to start with the $8/month plan.
Looking for an alternative to Google or Microsoft? Then Zoho has got you covered. Like the big juggernauts of the tech industry, Zoho comes equipped with a suite of software. They have email, word processing, spreadsheets, and of course, a calendar. The difference is that, unlike Google or Microsoft, Zoho Apps is free to set up on your domain if you have under ten users. This has made it a popular option for small companies that want to use [email protected] email addresses.
Most other online calendars, Zoho Calendar, allows you to schedule, manage, and track appointments, meetings, birthdays, and other notable dates. You can also share it with your employees.
If your small business in the service industry, then you might want to start using Square Appointments. This app allows clients to book appointments and receive reminders to prevent no-shows. However, Square also will enable you to accept prepayments or charge a cancellation fee. You can also let clients schedule appointments themselves.
But that's just the tip of the iceberg. Square Appointments lets you view multiple schedules, accept and track payments, and gain valuable insights to help your business grow.
Fruux is more of a synchronization service for calendar data than a business calendar. However, the app can come in handy for business owners since it keeps your calendar, address book, and to-do list synchronized across all of your devices and applications. It's compatible with a wide range of operating systems like Android, OS X, Windows, Linux, iOS, and BlackBerry. The app also works with programs including Thunderbird and Outlook.
The app updates in real-time, so you'll know who is attending a meeting and who had to reschedule. It also allows you to share your calendar with the public. The Basic account is free, but for teams, you'll have to purchase a monthly premium account.