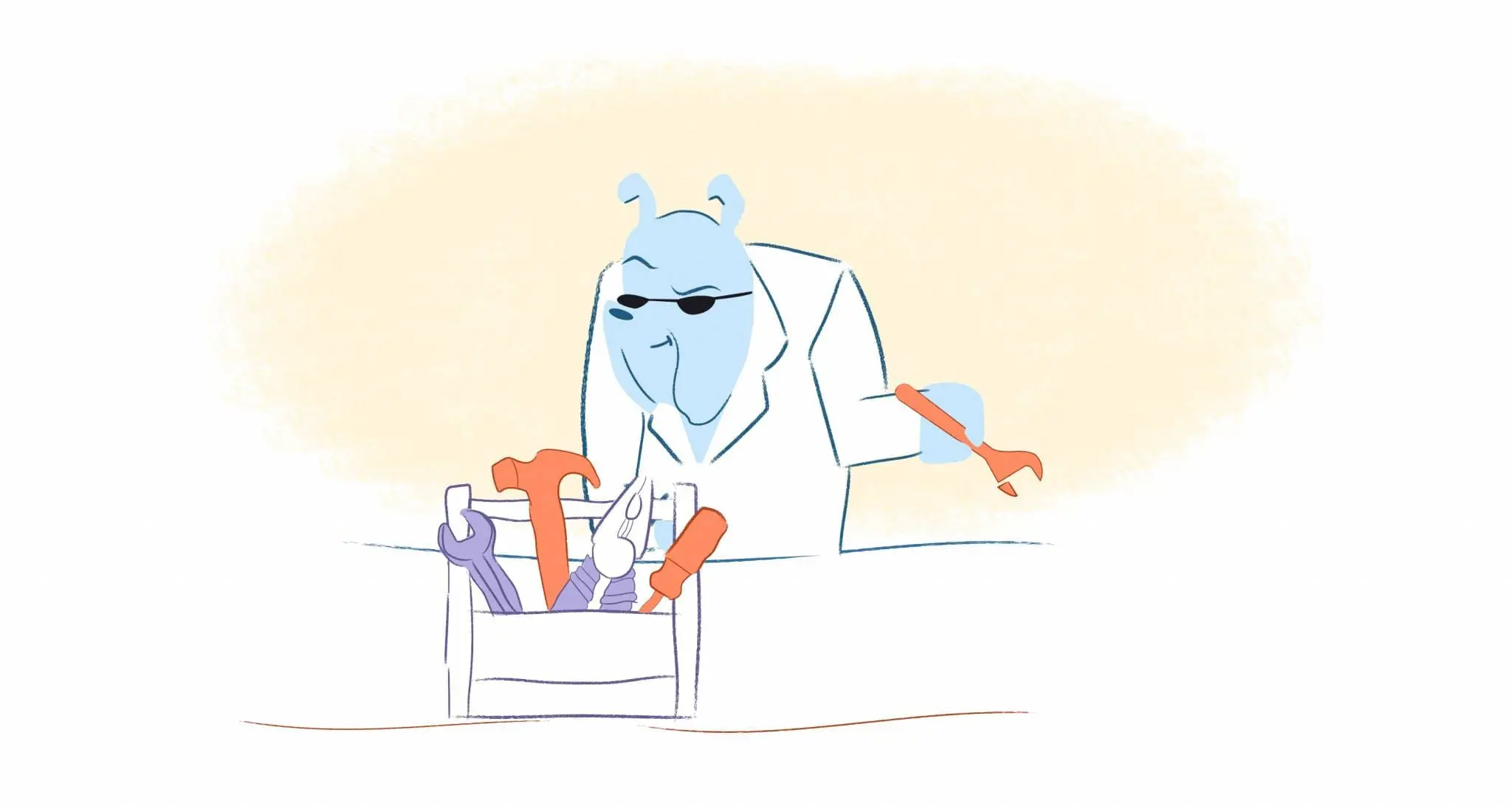 The holiday season is upon us once again. And, you know what that means? A jam-packed calendar is full of parties, shopping, marketing blitzes, and juggling your team's schedule. No wonder the holidays are so stressful. Here are ways to manage your team's time with multiple outages during the holiday.
While I doubt you can ultimately have a stress-free holiday, one area that shouldn't be a concern is managing your team's time with so many interruptions. I know. That may seem just as realistic as a red-nosed reindeer. But, it's possible if you employ the following 15 strategies.
1. Establish time-off policies.
For many of us, the holidays can be hectic and stressful. It's not because we want to be The Grinch. It's just because there's so much to get done in a limited amount of time. Now, think how frustrating it would be if you have several team members who were out on the same day.
Those who are at work will have to pick-up the slack. Besides interfering with their time management, it can also lower morale and cause conflicts among team members. The easiest solution? Establish time-off policies.
Examples would be granting time-off requests by first come, first serve, or seniority. More progressive organizations more even allow team members to determine who takes off and when. Regardless of what approach you take, make sure that the policy is clearly stated and is easily accessible. Also, don't forget to include the deadline for submitting a time-off request.
2. Track past requests and calendars.
When you have a little downtime, I suggest you review past time-off requests and calendars. The reason? It allows you to identify the most popular dates and times for time-off requests. What's more, reviewing this past data can help you catch patterns and problems. For example, you can see which employees request the most time off, as well as those who don't.
I know that this may not seem like a good use of your time. But, if you see that half of your team requested off a day before a holiday, then you may want to close for that day. It's a better option than making the other half of the team do even more work right before a holiday.
3. Create blackout dates.
For some businesses, the holiday season can be slower. But, for other industries like retail, it's the opposite. Retail probably has the busiest time of year for you and your employees.
As such, there are probably days when you'll need all hands on deck. Make it known to your team that during these specific days, any time-off request will be denied. Even better, I would add these dates to your team's shared calendar so that there's no confusion about when these blackout dates are.
4. Stagger schedules.
To ensure that there's always coverage while still letting employees enjoy the holidays, stagger work schedules. For example, when one team member is away on vacation, then another employee will have to wait to take their break until after their colleague returns.
5. Leverage smart technology.
While new technologies can be distracting, they can also make you more productive. For example, you could create a team calendar so that everyone can see each other's schedules. If someone notices that their co-worker took off, then they request to take off on another day. But that's just the beginning. Smart calendars will send-out changes in real-time, offer one-click scheduling, and even make suggestions on how to schedule you and your team's time.
Beyond calendars, numerous tools can automate tedious tasks. For example, you could use bots or canned email responses to help lessen customer service inquiries. Some tools allow you to schedule your social media content.
Additionally, you could use platforms like Slack, Trello, or Zoom to collaborate and communicate with your team remotely.
6. Solicit employee input.
Not everyone celebrates the same holidays. Also, some people may enjoy working fewer hours each week right now. Others, however, would prefer to grind it out to have a more extended vacation.
Obviously, you won't be able to cater to all of these options. But, you could solicit employee feedback to see how a majority of your team would like to work during the holidays. Not only will this help you manage your team's time, getting them involved in the decision-making process makes them more valued.
7. Don't launch any new significant initiatives.
"The end of the year can be a bad time to launch any new initiatives unless they are related to the holiday season," writes Kayla Matthews for Bplans. "Most employees can only focus on half their brains because of all their other familial and personal commitments; this means your initiative will be difficult to get off the ground."
"However, brainstorming during the holidays can be a fun activity toward next year's planning," adds Matthews. For example, you could have an informal brainstorming session with your team on how to improve sales in the next year.
8. Don't schedule important meetings.
Unless it's an emergency, schedule essential meetings after the holiday season. Even if they are needed, they can be a serious waste of time. Instead, consider alternatives like email, collaboration apps, online chats, one-on-ones, or virtual meetings.
9. Turn to part-timers or freelancers.
If within your budget, then you may want to hire part-time employees or freelancers to fill the gap. It's an efficient way to keep your business operating without increasing your team's workload.
If possible, try to work with those that you've worked with previously. And, make sure that you reach out to your freelancers as early as possible so that you can book them before someone else does.
10. Allow employees to work from home.
Employees want to have the option to work from home. The option to work from home has become increasingly popular mainly because it helps them achieve a healthy work-life balance. Furthermore, working from home reduces stress, absences, and boosts morale. You'll find the "work from home" opportunity becomes a win-win situation — especially during the holidays.
In fact, according to West Monroe Partners, "Over half of the employees we surveyed said their companies allow them to work remotely." Even better? A whopping 91 percent said that they were "just as productive when doing so." And, following a bigger holiday bonus, the ability to work remotely was the most effective way to improve employee productivity.
11. Consider flexible scheduling.
If you still need people to come into work physically, then consider flexible schedules. For example, let's say that an employee would come in early and work until noon. They would then be able to leave in the afternoon so that they could catch their child's school holiday performance. Others would prefer to come in later so that they could spend their mornings running personal errands, like shopping, when it's not as crowded.
12. Eliminate distractions.
Distractions are inevitable. But, the holiday season has its own unique distractions. At the top of the list would be shopping, planning travel, singing along to seasonal music, or worrying about childcare while the kids are on vacation.
While some of this is out of your control, there are some ways that you can assist your team. Suggest that set aside specific times to do their online shopping, like during lunch. You could also recommend that they listen to holiday tones when not working on important tasks. And, you could let them work from home if their children aren't at school.
13. Schedule holiday events during business hours.
According to the Society for Human Resource Management, you can help alleviate holiday-related stress among your employees by scheduling holiday parties during regular business hours. To me, that makes sense. Even if everyone within your organization enjoys spending time together, asking them to stay late on a Friday or attend a work-related event on a Saturday can be time-consuming thanks to things like commuting. It also prevents them from attending other holiday functions.
You could schedule a holiday luncheon or plan for the annual office party to be on a Friday afternoon. You may even want to seek out volunteering opportunities or partake in holiday-themed team-building activities.
14. Cut back on overtime.
I have a friend who loves working overtime because it pays so well. But, for most people, I don't think that this is something they look forward to. I would say this is even more so during the holidays when they would instead be celebrating the season then working OT.
Throughout the holidays, keep overtime to a minimum so that you keep your team fresh and happy. If unavoidable, then ask for volunteers. My friend, who doesn't have kids, would jump at this opportunity to make some extra cash. Meanwhile, his co-workers who are parents aren't forced to come in unless they want to.
15. Shut down your business.
Unless you're in an industry where this isn't feasible, the easiest way to handle multiple outages during the holidays is just to close business. For example, you could shut down your business during the week between Christmas and New Year's. Not only will this avoid any conflicts regarding time-off requests, but it will also make your employees healthier and more productive.
As an added perk, it will reduce overhead. And, because your employees will appreciate the time off, it will foster a more positive work culture that will help attract and retain your top talent.
Finally, unless some members are going off the grid, they'll probably do some work during the shutdown anyway. So, you don't have to lose sleep worrying that you'll fall too far behind.
If you do close your workplace, make sure that you notify all of your employees, customers, and vendors in advance. You should also create out-of-office messages; I suggest you encourage each team to do the same, and back-up all of your sensitive data to be safe.