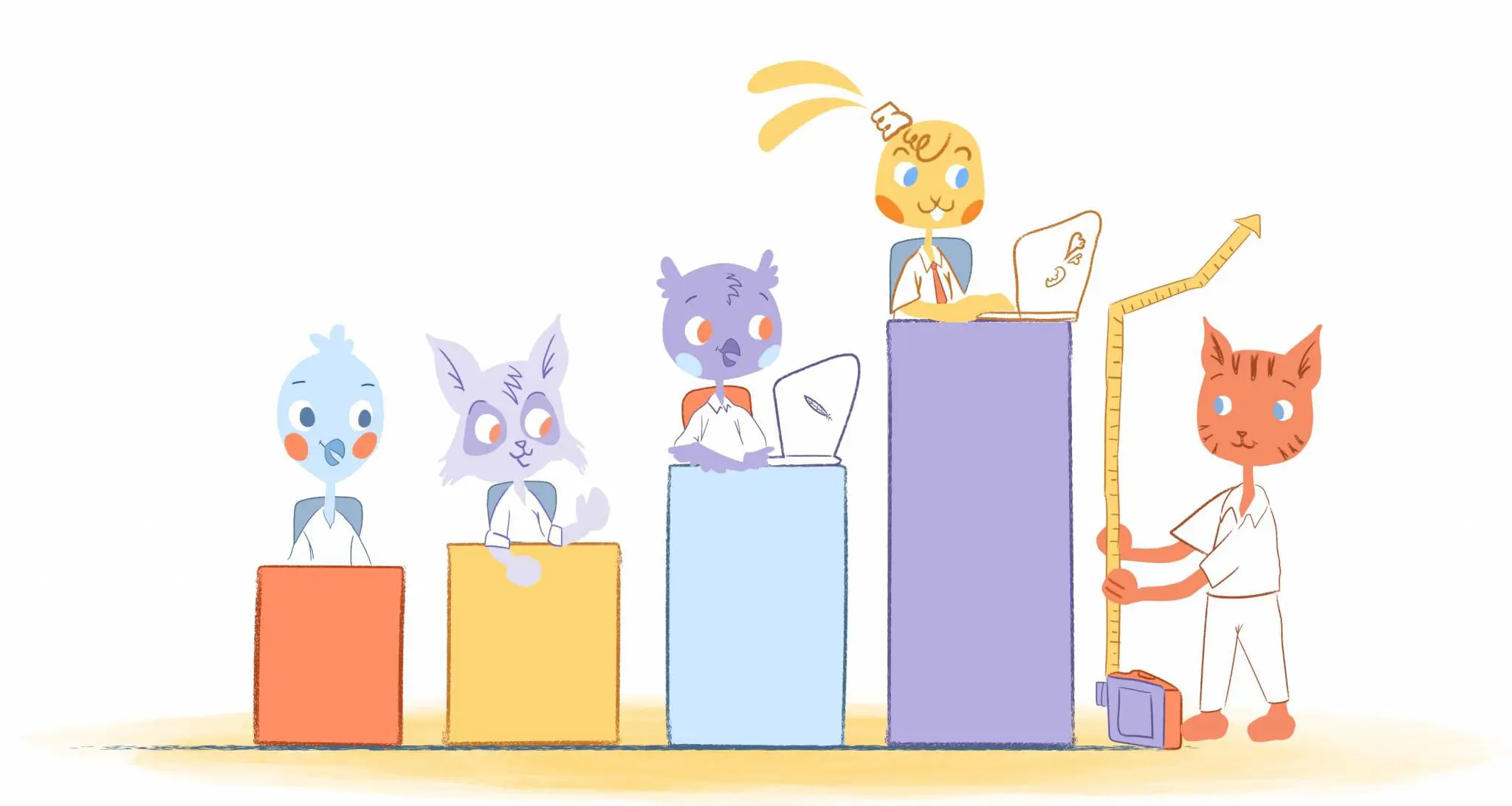 Meetings are killing your productivity, we all know it. So what are we going to do about it? If we were together in a room for a lecture or workshop and I asked how many of you in attendance look forward to meetings I doubt that there would be single hand raised. After all, meetings are dreadful. They rarely start or end on time. They're boring, especially data dumps, which means we start daydreaming or doing something else like checking our emails. And, most of all, they're a huge waste of time.
As a result, these unproductive meetings cost organizations money, productivity, and morale. Unfortunately, they're also a necessary evil. They're ideal for sharing information, brainstorm ideas, or to strengthen relationships among co-workers.
But, what if you could still reap the benefits of meetings without actually hosting a traditional meeting? It's possible if you use these seven alternatives.
1. Walk or Stand
It's been found that walking leads to more creative thinking. So, instead of having attendees gather in your office or conference room, "walk and talk."
Shaking things up, going for a walk outside can improve your immune system, heart rate, blood pressure, digestion, energy, and overall happiness. However, I would reserve this type of meeting when it's a smaller group, like when it's just two of three people. I think 10 people walking and talking in a park would be a bit much.
For larger groups, don't use a standing meeting.
Standing is also beneficial to your health, but it's been found to encourage collaboration and brainstorming. They can also reduce meeting times by 25 percent.
2. Face to Face
Do you really need to invite your entire time to a meeting? In most cases, it probably doesn't That's why you may be better by having a quick face to face chat with each team member.
This may sound counterproductive for you. But not for your team. Is it really fair to waste 20 minutes of someone's time in a meeting they don't need to attend? Of course it isn't. And, if this happens frequently, they're going to disengage. More importantly, it's taking them away from doing their work.
If you find yourself repeating the same information over and over again to specific employees, you can always turn those one-on-ones into small group sessions. For example, instead of having separate conversations with your sales team — invite them to join you for lunch. At a causal lunch you can answer all their questions. Avoid repeating the same information over and over again, and even brainstorm some fresh ideas.
3. Team Building
Team building meetings are a great to update everyone on what's happening and why. As a result, this improves productivity, trust, communications, morale, and streamlines processes.
When planning a team building exercise keep it casual, fun, and engaging. This could be through inviting your team to a catered lunch, volunteering together, or activities like constructing a marshmallow tower.
Just know exactly what you want to focus on, include everyone, make it important, and celebrate your success together.
4. Online Chats
Thanks to tools like Slack you can now have real-time communication with your team to ask questions, share updates, or exchange ideas. If you're not available at the moment, you can always view the conversations when you have chance so that you'll never miss anything.
While convenient, online chats are only effective if you avoid small talk. Messages should only be related to the conversation. Also, don't play around with tools like face-morphing or that create goofy fonts. You're here to discuss work, not play. Unnecessary meetings are killing your productivity, solved easily with online chat programs.
Here are a list of our top online chat programs:
Slack
Skype (works well with Microsoft Calendar)
Google Hangouts (works well with Google Calendar)
5. Collaboration Apps
One of the main reasons why we have meetings is so that we can brainstorm. However, with so many collaboration apps like Trello, Wrike, Basecamp, Google Docs, RealtimeBoard, and Microsoft's Whiteboard you no longer have to meet in-person.
However, you can create a collaborative document and it with your team. They then add their ideas and feedback.
You can also use these tools to assign tasks, ask questions, map out a large project, and even connect it to your calendar so that everyone knows your availability and when projects are due.
In fact, because of collaboration apps, best-selling author Amanda Abella no longer has team meetings. She also says that, "Our team communications are all via a project manager."
6. Virtual Meetings
With video chat and teleconferencing you can still have real-time communication, but without the need to meet in person.
Additionally, virtual meetings are more flexible and often quicker than in-office meetings.
Have a positive attitude so that you can inspire and motivate the rest of your team.
Like a traditional meeting, prepare and share an agenda in advance.
Allow team members to contribute to the agenda.
Make it interesting by sharing a Ted Talk, inviting a guest speaker, or doing a team building exercise.
Be creative. For example, if the meeting ends early, allow for a little spontaneous discussion.
Have you team solve a problem together.
Don't be imposing.
Follow-up by letting each team member know what they want to do next.
7. Wikis, FAQ Sheets, and Videos
Finally, instead of wasting everyone's time in a meeting, you can internal wikis. FAQs in a document or video form, or video presentations can introduce significant information.
In these structures you can use these materials. The material can later used as reference material for the team if they ever have a question or problem.
For example, if you just installed new accounting software, your team could tour the information by watching an instructional video. If there's a feature they still don't understand they can access a FAQ document.
Besides saving time by avoiding another meeting, you can update these materials as needed.