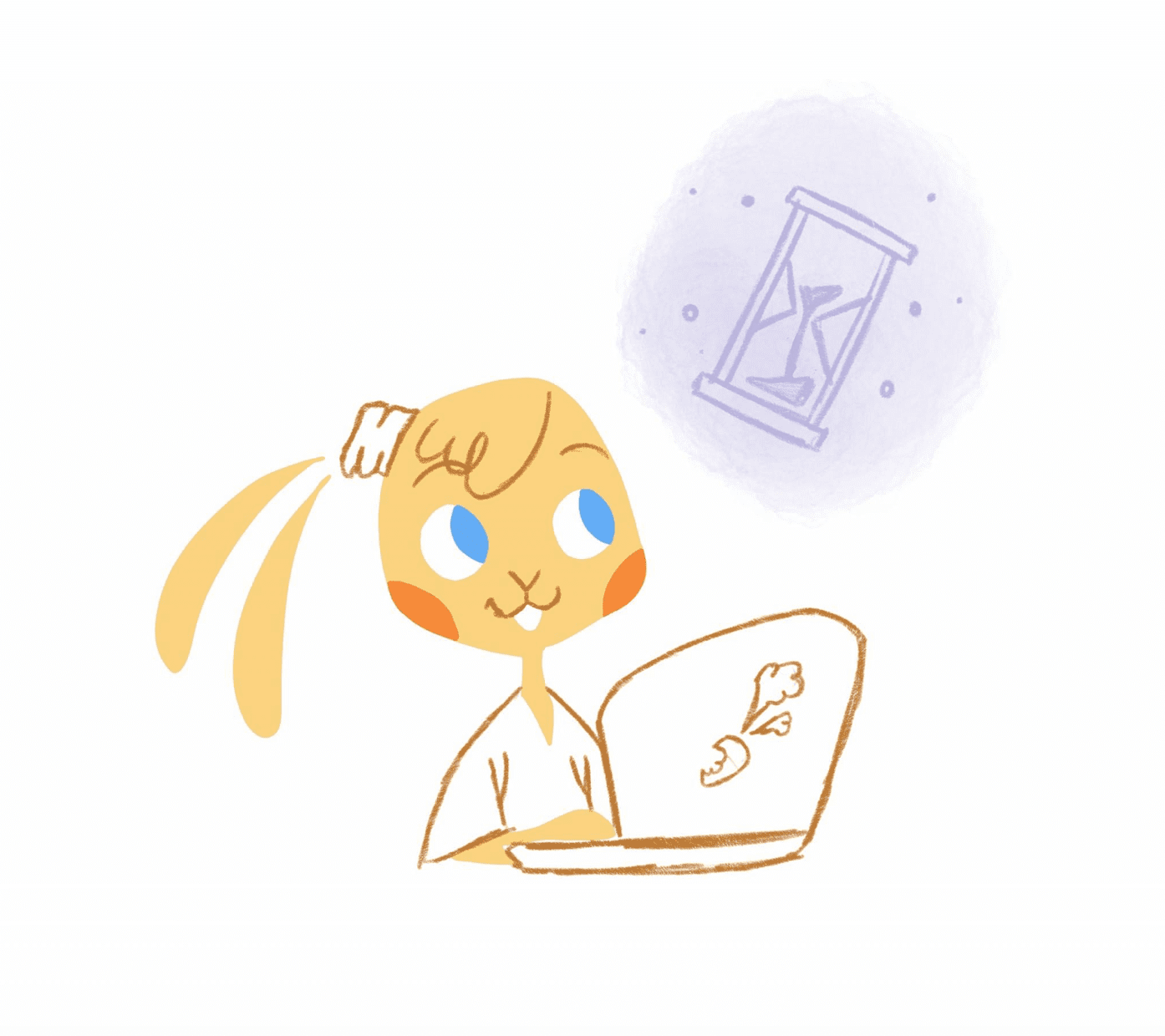 Meeting minutes, or mom (minutes of meetings), is an essential aspect of any successful meeting. While they do provide a written record of what was discussed, meeting minutes are crucial for many reasons.
Employees can reference them to be reminded who is responsible for what when it's due, and the expectations. Minutes can be shared with those who weren't in attendance so that they can remain in the know. And, they can serve as official and legal records.
Despite the importance of meeting minutes, there's still the misconception that it's a simple task. You jot down what was said. Or, better yet, record the session. Easy peasy, right?
In theory, it sounds like an easy enough responsibility. But, if not done correctly, you won't be able to reap its rewards. So, let's discuss how to take meeting minutes effectively.
What are the meeting minutes, and why should you take them?
Don't get bogged too much by the name. Meeting minutes aren't accurate documentation of what took place throughout a meeting. Instead, it's an overview of the event.
If that's the case, then why are they called "minutes?" Eddie Deezen explains in, Today I Found Out, that "minutes" have "nothing to do with time, but rather 'small,' as in 'minute' (my-newt)." The first time "minutes" were used in this sense began in the early 18th century. The term may come directly from the Latin "minuta scriptura." This means "small notes" or "minuta", meaning "small." Another theory is that it originated in "the 16th-century' minute' definition of 'rough draft' from the preceding Latin.
Whatever the case, 'minutes' as in "meeting notes" is referencing this sense of condensing something down (small) as in the 'my-newt' (minute) pronunciation, not as in 'seconds, minutes, hours,'" concludes Deezen.
Now that we've got a little history out of the way, what's the point of taking minutes? For starters, as pointed out by the folks over at Meeting King, "If you don't take minutes, you will find that your colleagues have different recollections from the meeting than you." Additionally, they could "have different ideas about what was agreed." And, without minutes, "then important tasks will be forgotten or not achieved by the due date."
Furthermore, "meeting minutes may be required for legal reasons." For example, local bylaws may require it for specific organizations. "Also, they may be required for disciplinary meetings with employees."
In short, meeting minutes capture item like the decisions made, what's expected next, and identifying and tracking action items. They can also be used as a reference to remind people of assignments, deadlines, and how the meeting influences projects or the organization.
Pre-planning.
How effective do you think you'll able to take meeting minutes if you stroll into an event? That's like coaching a baseball team and not doing any homework on the opposing team. Even if you've got an all-star squad, don't be surprised if you get clobbered.
The same idea is accurate when it comes to minutes. Before the meeting, invest in the time to do a little prep work. This can vary among organizations. But, at the minimum, you should:
Designate someone to be a note-taker. Ideally, this should be someone other than the facilitator since they already have enough on their plate. Consider rotating this position as well.
Discuss expectations. The note taker should speak with leadership, either the person in charge of the meeting or a board president, to find out what's expected. For example, is this a specific format that should be used?
Review past meeting minutes to use as a template. In most cases, using a standard meeting minute template will suffice.
Ask for a copy of the meeting agenda. Because the agenda is an outline for the meeting, you can use it as a guide when taking notes.
Along with the agenda, also request any accompanying documents that will be attached to the agenda. Besides reviewing them, they can be saved for future reference or distributed to anyone who couldn't attend.
Find the right tools. Why make this any harder on yourself? Instead of using pen and paper use apps like Evernote, OneNote, Minute, or Google Keep taking digital notes. You could also record the meeting with Meeting Pad. And, intelligent calendars, like Calendar, automatically transcribes meetings for not only documentation. But, to even make smart suggestions on how to schedule your next event thanks to machine learning,
What do meeting minutes need to include?
There's another task to do before you begin taking meeting minutes. And it's to know what should be included. Again, this can be different across organizations. But, it should cover the basics like:
The date and time of the meeting.
Names of attendees and absentees.
Corrections and amendments to previous meeting minutes.
Decisions made regarding each agenda item. This could be any actions taken, voting results, motions taken or rejected, and next steps. Also included are items held over, new business, and when the next meeting will be.
Also, if you didn't so yet, make an outline using the agenda. This was you can quickly insert notes or decisions as participants work their way through the agenda.
Taking meeting minutes.
With your preparations all made, it's time to get down to business. And, here are some pointers to make this responsibility as easy and effective as possible.
Check off attendees as they enter.
This is an easy task if you know the attendees. If not, wait until they introduce themselves. In this way, you will know who is present and who didn't make it to the meeting.
Take minutes during the meeting.
Don't wait until the meeting is over to record any essential decisions or notes regarding action items. Doing so in real-time ensures that the information jotted down is accurate. Also, if you missed something or a decision wasn't made, it is acceptable to ask for clarification before moving on.
Take meeting minutes right into the agenda.
This already been mentioned a couple of time. But, you can prevent document overload and keep everything in one place by taking minutes right on the agenda. Some tools, such as SoapBox, have meeting agenda with note-taking capabilities built-in.
Use tables.
"A tabular format works well for minutes," writes Elizabeth Harrin for Girl's Guide to Project Management. "Use three columns: the item number, discussion summary, and action owner. People can scan down the right-hand column for their initials to see what actions they picked up."
Harrin adds, "This format works well if your minutes record lots of actions." But, it can look bare if there aren't many actions.
"You can also type your minutes directly into a word processing package without entering the text in a table. Use sub-headings to flag which area of discussion you are writing about," she suggests.
Don't overdo it.
There's no need to capture everything. You to record the highlights like a summary of the meeting, decisions made, and what the next steps will be. Next steps, if unfamiliar, would be activities assigned to specific people and the timeline to complete them.
You can also learn keyboard shortcuts or develop your own system. For example, you can use initials instead of writing out people's names.
Record it.
If you're worried that you can't keep up, missed something, or need more explanation, then go ahead and record the session. You don't need to purchase additional equipment either. You can do so using the voice recorder on your phone. Just make sure to let others know that they are being recorded. You may also need permission from leadership as well.
Putting together meeting notes.
When the meeting has concluded, it's time actually to put together your notes. Here are some pointers to guide you during this process:
Do this as soon as possible since the meeting is still fresh in your mind.
Review your outline to add any additional information and to make sure everything is correct.
Include sufficient details for your organization. For example, you may need to add a short description of every significant decision.
Make sure the meeting minutes are easy to read and comprehend.
Additionally, make sure that you're objective and using the same verb tense. Also, never insert your own personal observances or opinions. And, if any relevant documents need to be shared, include a link to access them instead of describing them.
File and share.
Finally, don't forget to distribute the meeting minutes to attendees and even absentees. The easiest way to do this is by sharing them on the cloud-like a Google Doc. The reasons are that it's easy to share and access. And, they'll also be stored online for future reference. To be safe, however, you may also want to store them on an external hard drive.
Just keep in mind that you may need permission to share and store the minutes. Some organizations may even require a signature from the top.