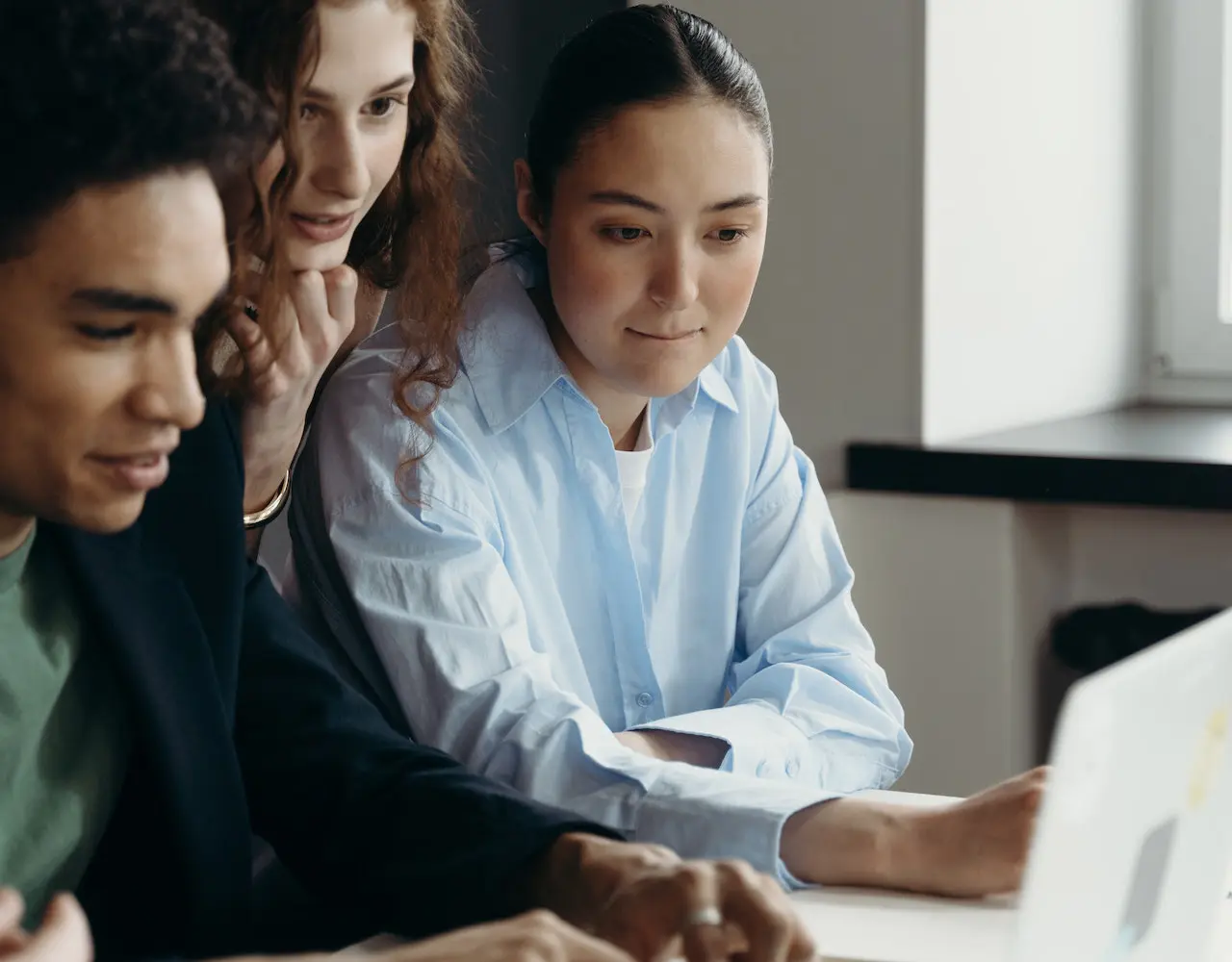 A high-functioning team in 2023 looks a little different than it did in 2010. At that time, Malcolm Gladwell's "Designs for Working" argued for open office spaces. Now, in 2023, nearly 26% of U.S. employees work remotely. Alone. At home. Well — maybe alone with their favorite four-legged friend. With evolving technology and work-from-home rates only increasing, your team's needs are ever-changing.
Consider your business goals for 2023. Are there new markets that you're hoping to enter? Will you be onboarding new staff? From ensuring secure networks to strengthening communication, there are many skills your employees will need this year. Here are seven skills essential to teams in 2023.
1. Data Security
As hackers become more efficient and intelligent, employees must remain vigilant. Many companies have adapted VPN requirements for their teams. VPNs are virtual private networks that act as a tunnel from your computer to your employer's network. To companies, VPNs can be beneficial when used to grant access to internal applications to remote employees. Utilizing multi-factor authentication tools can create strong perimeters around your company's data.
Regardless of how strong a company's security measures are, sometimes cybercriminals get through. Train your employees to spot phishing attempts and how to report them. Teach them to pay close attention to missing characters in email addresses or bogus links. Encourage making purchases from secure sites, especially when doing so from a company-issued laptop. Knowing how to utilize these security measures can be a vital skill for your teams' privacy and your company safety.
2. Equity & Inclusion
Diversity, equity, inclusion, and accessibility (DEIA) are hot topics in the workplace. However, studies show that individuals that feel a sense of belonging at work actually perform better. A study by McKinsey & Company explains that diverse companies outperform homogenous peers' profits by 36%. According to the Harvard Business Review, diverse teams focus on facts and are more innovative. Modern workplaces are filled with racial, religious, gender, and age diversity.
In fact, in 2023, there are five generations in the workplace: traditionalists, baby boomers, Generation X, millennials, and Generation Z. Multigenerational teams can provide incredible insight into the market if able to collaborate successfully. Teams shouldn't simply be diverse; they should have skills that create environments of equity. Soft skills like empathy, flexibility-of-thought, and the ability to confront biases can be great assets to your team.
3. Communication
In remote workplaces, communication may be one of the most important skills your employees can have. The ability to communicate across the country (or, sometimes world) efficiently and effectively is vital to your company's success. Encouraging small talk in the workplace can provide opportunities for individuals to feel connected. Whether via a chat room or at the start of a meeting, a bit of team bonding can improve communication on your teams. Communication can foster cohesive functionality as a team.
Not only can strong communication skills impact your team internally, but it can also impact business externally. Consider how your customer services teams interact with clients. Are they currently receiving the best service from your employees? If the answer is no, maybe it's less about employee motive and more about communication style. Identify areas that are opportunities for growth and offer professional development for these individuals. Happy customers can lead to repeat consumers that are great for business.
4. Resilience
Resiliency is not often a characteristic that is associated with the workplace. However, this undervalued skill can make a large impact on someone's work. Resiliency is often associated with job satisfaction, engagement, and happiness in the workplace. It can also be associated with well-being and a sense of self-esteem. When employees feel confident in their work, it reflects in their interactions with coworkers and clients.
Resiliency has been greatly needed over the last few years with tumultuous workplaces and world events. The good news is — resiliency can be learned. However much we hope resiliency is taught at a young age, it is not always so. Company leadership can teach this valuable human trait. There may be opportunities to teach this skill in the workplace. Adding questions in the interview process about resiliency can help to impact the culture of your team.
5. Digital Marketing
No, not everyone needs to be a social media influencer or digital marketing star. However, having key folks on your team who are experts in this field is important. Digital marketing can help you reach your target audience quickly and creatively. Tech-savvy marketers can propel your business into a successful fiscal year. You want marketers who are on top of trends and can think outside of the box.
Maybe this person is a bright-eyed college graduate or an older millennial with years of work experience. Either way, it is important that they know how to creatively get the word out about your business. According to HubSpot's 2023 Marketing Strategy & Trends Report, influencer marketing is expected to rise this year. With 17% of businesses as first-time participants and 89% increasing or maintaining their involvement with influencers, it leaves few brands out of the mix.
6. Empathy
Empathetic workers are changing the way companies interact both internally and externally. Workplaces, where individuals spend so much of their time, are becoming more accepting. Hiring managers are granting more flexibility to attend health appointments and children's school productions. Empathy allows employees to monitor themselves and others for burnout. It encourages effective communication. And it provides safe spaces for conversation about diversity and inclusion issues.
Empathy is a crucial aspect of emotional intelligence. It can enhance leadership skills and management to individual contributor relations. Allowing compassionate conversations to enter the workplace can provide workers with a sense of self at work. It can also encourage genuine engagement with customers when problem-solving or remediating situations.
7. Project Management
In 2023, everyone needs project management skills, especially management. Whether someone's title is project manager or the role is assumed in their job responsibilities, it's a big task. These individuals lead teams and bring direction to various projects and programs within the organization. Management at all levels should be familiar with basic project management best practices. In fact, there are many platforms that can assist in the oversight of projects like Asana or ClickUp.
Project managers don't have to be in a position of power. In fact, individual contributors are often managing their own projects. With skills in project management comes a variety of other important characteristics. Utilizing this skill can define roles and improve effectiveness. It can provide organized plans and eliminate any confusion within the team. Putting on this hat can encourage your employees to evaluate risks. It can even help your teams effectively manage threats to the project.
Companies and their employees are incredibly diverse. It's important that when evaluating skill priorities for your business — first, you must internally evaluate the state of your teams. Maybe your marketing department is leading the country in innovation, but your customer service staff needs a little professional development. Start by having conversations with mid-level leadership who knows their team's strengths and opportunities for growth.
Then, create an action plan for improvement in 2023. Maybe this looks like individual professional development plans. Or, maybe an entire department needs diversity and inclusion training. Regardless of where you're at on skill-building, you'll be thankful you're focusing on the present needs of 2023. Here's to stronger and more successful teams this year!
Featured Image Credit: Photo by cottonbro studio; Pexels; Thank you!