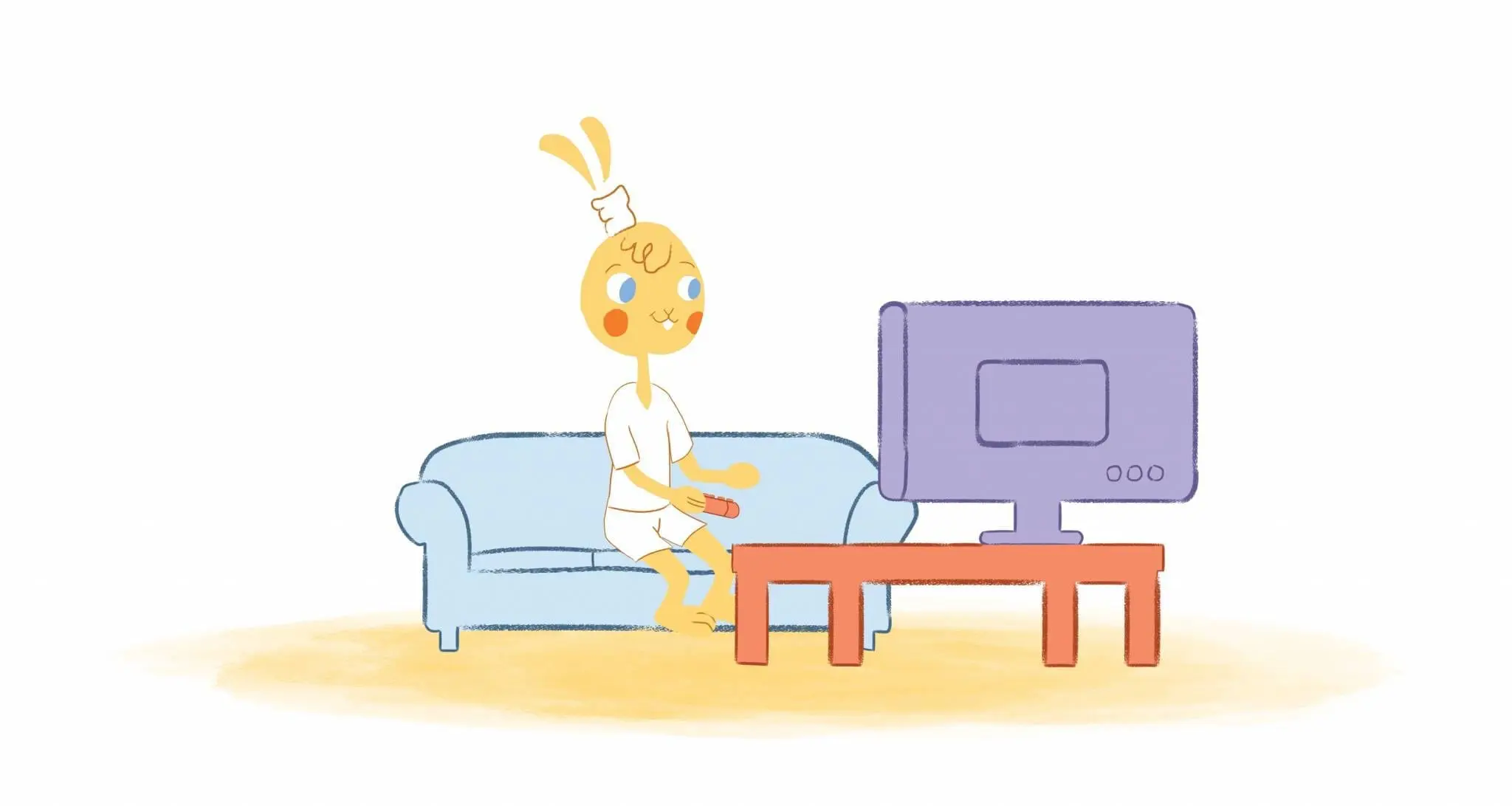 Have you always been a binge-watcher? You're not alone. Has the pandemic brought your binge-watching tendencies? You're not alone. Americans are watching a record eight hours of streaming content per day during the lockdowns. 
While there is no doubt streaming services are convenient, don't let them become a crutch. Watching hours of video content every day cuts your productivity off at the knees.
What if you're struggling to break the habit? Pull up your calendar, and schedule something else to do.
Beat Binge-Watching by Managing Your Time
Binge-watching is simply a symptom of poor time management. To beat it:
Implement a Reward System
A reward system can help you both manage your binge-watching and commit to other productive tasks. Start with a to-do list for the day. Assign each task with a number of minutes you'll allow yourself to binge-watch for completing the task. By the time you've accumulated enough time to watch your show, you'll have completed a good amount of tasks.
This method is a common parenting technique, encouraging you or your kids to complete tasks before turning to electronics. It can make binge-watching feel more rewarding by reminding you how much you were able to accomplish before sitting down to watch.
Try Timeboxing
It's all too easy to flip on your favorite show when you have a free hour. To make time for your other responsibilities before resorting to TV time, give timeboxing a try. 
Timeboxing isn't tough to implement. Simply split your day into 30-minute chunks, and assign a specific task to each block. Focus only on the task at hand until the block has ended, and then move on.
Online calendars are the perfect tools for timeboxing. You can block off time for everything you need to do during the day, perhaps saving the last block to unwind with an episode of your favorite show. Use this method to let yourself have a TV treat without overdoing it.
Organize a Watch Party
Got a new show you can't stop watching? Set up a watch party to share it with friends. They won't want you to watch it without them, holding your binge-watching crave at bay until the next get-together. And in any case, it's more fun to watch shows with your friends.
Plan these events with your online calendar. You can coordinate schedules, note who's in charge of snacks, and share the events you create with all invitees. After that, all you have to do is look forward to your next party. 
Plan More Activities
They say the idle mind is the devil's workshop. When your schedule is empty, it's easy to justify extra binge-watching. To overcome this, fill your online calendar with things you want to accomplish but struggle to make yourself do. 
The busier you are, the less time you'll have for binge-watching. Use your time to develop talents, explore hobbies, or simply get some fresh air. If you still can't seem to commit, get an accountability partner, such as a walking companion.
Find Ways to Multitask
Instead of replacing your binge-watching with activities, you can also try combining them. Some of your daily tasks might allow you to watch while you work. This way, you're still getting stuff done while enjoying your favorite show.
As you plan out your day in your online calendar, look for multitasking opportunities. Who says you can't enjoy your go-to show while doing laundry, cooking, and even exercising? If you find a combination you love, use your online calendar to make it a habit.
Schedule a Day Off
Every once in a while, take an entire day off from watching television. Giving your brain a chance to reset helps you keep the habit from embedding itself too deeply. What's more, you'll enjoy each episode more when it's not an everyday occurrence. 
Schedule your day off from television in your online calendar. Fill this day with anything you want other than shows and movies. For a real challenge, make it a social media detox as well. 
Create a Nightly Routine
Most binge-watching occurs at night after you've finished school or work. If you get too carried away, you may find it gets in the way of those next-day activities. The solution is a healthy nighttime routine.
Evening routines are easy to set up in an online calendar. Develop one that helps you wind down while still getting enough rest for the next day. You can include some TV time, but you should probably skip that second or third episode. 
Keep Tabs on Other Tech Use
The amount of time you spend on smart devices likely rivals your binge-watching hours. And if you let yourself spend six hours per day on your smartphone, it's a lot easier to justify three hours sitting in front of the TV. 
To truly take control, you need to be on top of all your electronic usage. Replacing binge-watching with playing video games isn't much of an improvement. 
Fight your tech addiction on all fronts. Put together a morning routine to stop yourself from checking your phone first thing when you wake up. Schedule time to look at emails so you're not distracted by notifications throughout the day. Set reminders to help you stay on task. 
No one expects you to stop watching TV altogether. In fact, a little entertainment time is healthy. What's not healthy is letting your binge-watching get the best of you. Use your calendar to take control.