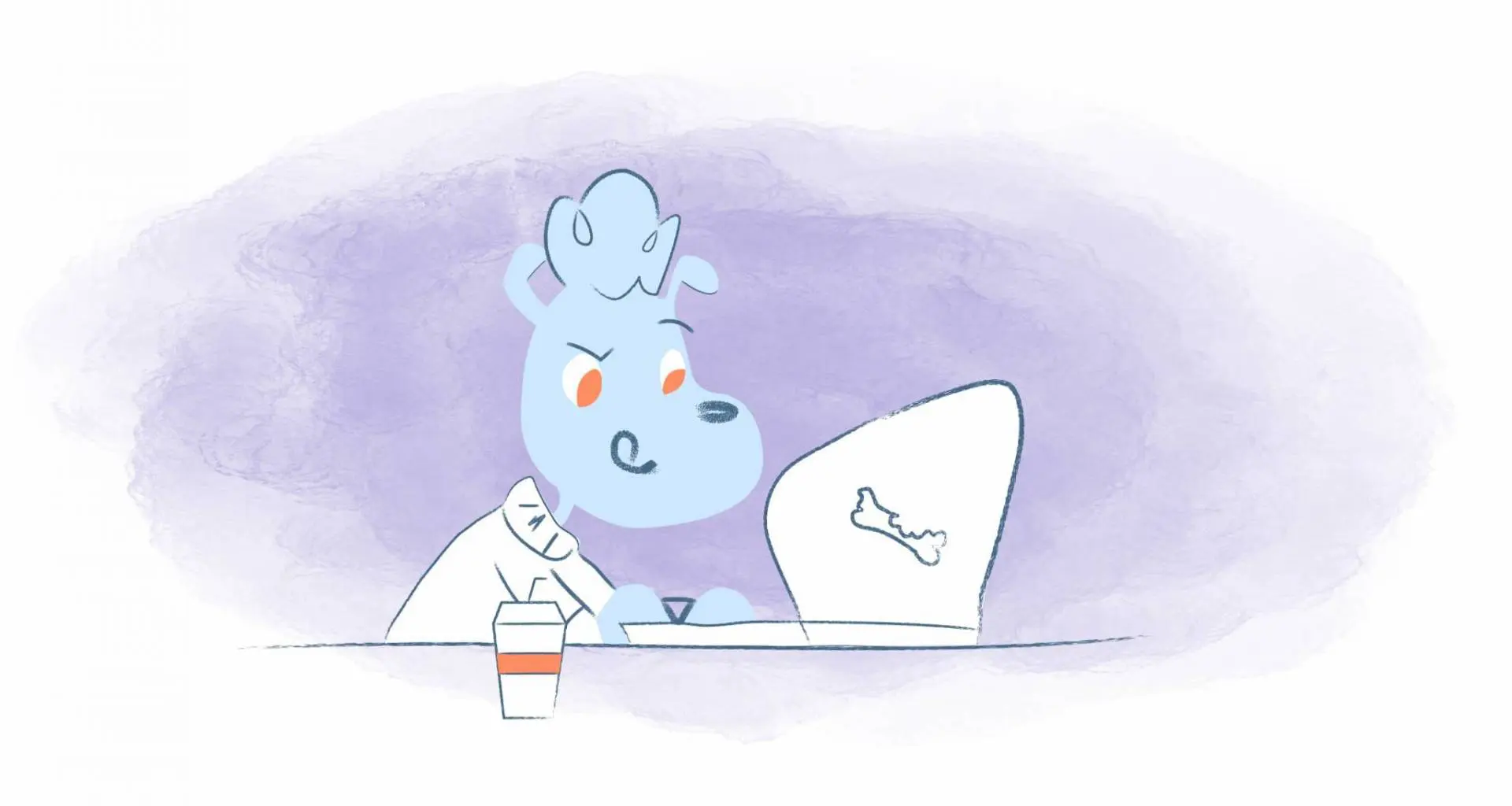 Instead of looking for talent in their own backyards, more and more companies are turning to remote workers to fill their gaps and expand their capabilities. Offering for remote teams increases productivity, retention, and stress.
A highly productive remote team can also help reduce sick time and overall costs. Remote work leads to significant gains for employers and is desirable for today's top recruits. Telecommuting has become a valuable recruitment perk, with 85% of workers claiming it as their number one reason for taking a job.
Yet, managing a remote team comes with unique challenges, including communication, time management, and accountability. While the stats suggest the team will be more productive, managers need to use smart strategies to ensure everyone is contributing and working together as a team. Productivity doesn't just happen on its own; instead, it needs to be fostered.
Although 91% of remote workers claim they feel more productive when working from home or other non-office locations, companies shouldn't take productivity for granted. Security issues, distractions at home, and lagging communication can all affect how much your employees accomplish. Leaders must understand these and other productivity challenges to mitigate them as much as possible.
How to Build a Highly Productive Remote Team
There are certainly best practices to develop the best team around. If you're looking to create a highly productive remote team, you should cultivate the following in your company:
Develop a Strong Company Culture
Remote workers don't have the benefit of enjoying the same collaboration that comes from working on-site. Working onsite is one of the key reasons companies like Yahoo! and IBM have ended telework, claiming that face time is more productive and that ideas happen in person.
However, many experts argue that, when a remote work program fails, it's often more attributable to a lack of communication or a company culture that isn't set up for remote success.
That's why companies must invest in company culture and ensure they are carrying that culture beyond the four walls of the office. Remote workers must be engaged in the company's mission, values, activities, and strategies. Make them feel like part of the team by ensuring they're included in meetings and announcements. Invite them to team activities if they're local, or take a page from Buffer's playbook and hold annual meetups for those who reside elsewhere.
Invest in Coworking Memberships
Coworking workspaces provide offices-on-demand that eliminate the distractions associated with working from home to help employees focus on their workload. Fortunately, the number of these flexible workspaces located across the country is growing, enjoying an increase of 16% in 2018 alone.
In one study, 74% of workers said their productivity increased after joining a coworking community. Working out of a coworking space may help create a routine for remote workers. These workers also have the benefit of working around other companies' employees, which may lead to new perspectives and creative insights.
While it comes with a bit more of a monthly cost, companies may want to consider offering a coworking membership to remote workers. Enjoying a change of scenery may help to stimulate creativity and give remote workers the focused environment needed to be productive, and the new ideas may have a great payoff.
Simplify Communication
Ideally, remote worker communications with the in-house team should be as swift and straightforward as if every worker was on-site. Realistically, that's not usually the case. One report notes that when a remote work program ends and employees are called back into the office, their managers haven't contacted many workers in months – even years, in some cases.
Companies that fail with remote work usually lack a robust communication structure. But thanks to the widespread availability of tools like Slack and Zoom, remote teams can still enjoy consistent, ongoing communication with their supervisors, employees, and fellow remote workers. Just having these tools is not sufficient. To foster direct and effective communication, your company should set rules about what to use.
For example, Slack should be used to contact co-workers about immediate questions during business hours. Email can be reserved for ongoing, long-term projects. Additionally, phone calls or video conferences should be used during brainstorming and reviews or feedback sessions. These rules will help remote, and on-site employees know when and how to communicate internally.
Acknowledge Achievements
Employees love when their work and accomplishments are appreciated. But it's more than just an ego boost; recognizing employees for a job well done has been shown to motivate performance and improve productivity.
It's easy for team leaders to get bogged down in daily tasks. Being overworked and bogged down can lead to forgetting to recognize their employees' efforts – especially when they are remote. But it is essential to building this acknowledgment into your remote culture to ensure employees remain engaged. Even a simple thank you on Slack, or a personal email can go a long way. It creates a positive and productive remote workforce.
Additionally, celebrate the company wins together if you are having a celebratory happy hour on-site, video conference in remote workers. Ship them a drink so they can also participate and feel included in the most social aspects of the job.
Consider the Impact of Security Issues
One of the biggest under-the-radar productivity killers for remote workers is the potential impact of security issues. Workers who rely on public spaces like coffee shops could leave themselves vulnerable to cyber attacks, yet only 18% of workers say that it's one of their top concerns.
Also, 38% of workers say they don't receive the technological support or expertise they need while working remotely, which could pose more significant security challenges to businesses. Security is a potentially serious issue. Remote workers who unknowingly download viruses while working may have their entire system taken hostage. These attacks can be costly in terms of data stolen, removing viruses, and lost employee work time.
Remote workers that can use their own devices (like mobile phones and tablets) might house company information. Using their own devices provides great device freedom to the remote worker. It can lead to a higher mix of operating systems, browsers, updates, apps, and software to contend with, making the work of your IT department more complex. But help when figuring out bugs for customers.
To overcome tricky security challenges, many companies implement VPNs, two-factor authentication, secure browser requirements, or other security features with their remote workers. Investment here makes sense. It's expected that cybercrime will rack up a bill of more than $6 trillion by 2021. No company is immune to these attacks, as even large companies such as Yahoo! and Capital One have suffered expensive damage from cybercrime.
Proper security is a productivity concern. Major security breaches have the potential to grind company operations to a halt; even smaller impacts can disrupt a team's performance for days, weeks, or even months. Make sure your team implements solutions that allow for higher productivity while also protecting the company's digital infrastructure.
With Great Reward Comes Great Responsibility
Remote teams have given companies and employees more flexibility and potential, but they also require a higher level of accountability. Work must continue to be completed, no matter where in the world associated team members are located. Unfortunately, neither employers nor employees can realize the full benefits of remote work if productivity suffers.
It takes careful planning to re-think the workplace and facilitate a thriving remote work environment. Recognize potential barriers and asking the right questions. You'll be as prepared as possible to help your team overcome the most common obstacles. Overcoming obstacles will allow the productivity of your company's remote workers to thrive.