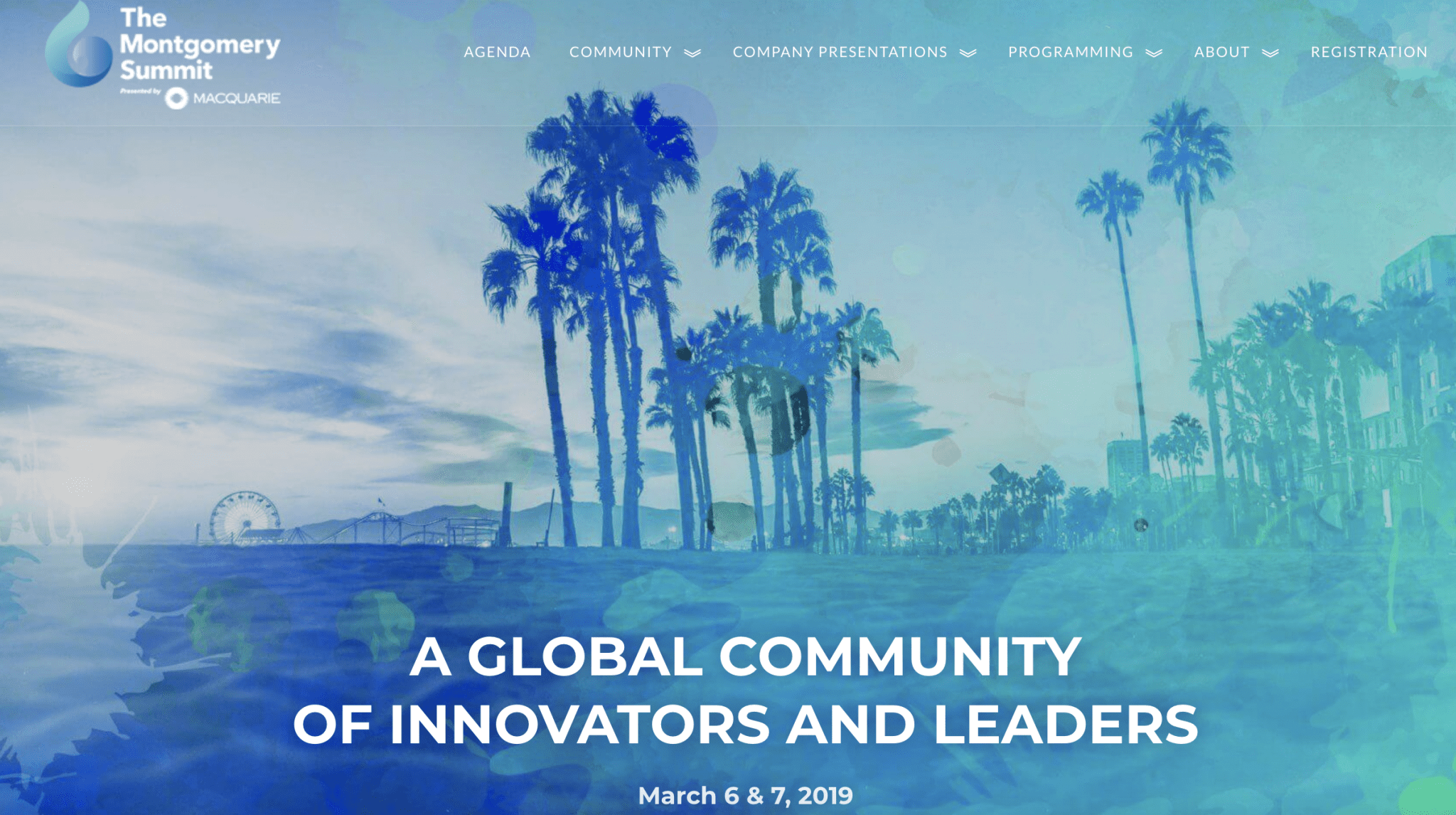 In 2019, John Rampton, our Founder and CEO, was featured at the Montgomery Summit. He spoke for Calendar under the category of a "first look" company at The Montgomery Summit in Santa Monica, California.
This invite-only, two-day event (March 6 and 7) brought together today's most innovative entrepreneurs, investors, and executives to participate and collaborate through presentations, keynote interviews, panel discussions, and networking.
The 2019 event included 150 company presentations, including Calendar, and a crowd of over 1,000 industry leaders. Besides our CEO, other speakers include Deepak Chopra, Michael Milken, Dan Schulman of PayPal, and Martin Schroeter of IBM.
Additionally, numerous female executives and entrepreneurs are also featured at the Montgomery Summit, such as Hilary Schneider of Wag!, Adena T. Friedman of NASDAQ, and Katlin Smith of SimpleMills.
The Montgomery Summit has continued every year with their 2024 event set to take place March 5th and 6th. This is a great opportunity for business owners to network and learn from their peers. This year's event offers the ability to schedule meetings one-on-one with other Entrepreneurs.
Visit their site to see what other businesses have been featured at the Montgomery Summit. This year's description of the event is listed as:
"Montgomery Summit presented by March Capital is one of the nation's premier technology conferences, drawing highly accomplished entrepreneurs, investors, and leading executives to discover the most important innovations in business and technology to Santa Monica.
Join us for elite keynote speakers, dynamic entrepreneurs, intimate discussions, serendipitous interactions, a reception at the iconic Getty Villa, and hospitality that have made The Summit a world-class event. The Montgomery Summit is one event you won't want to miss!"
Updated September 2023