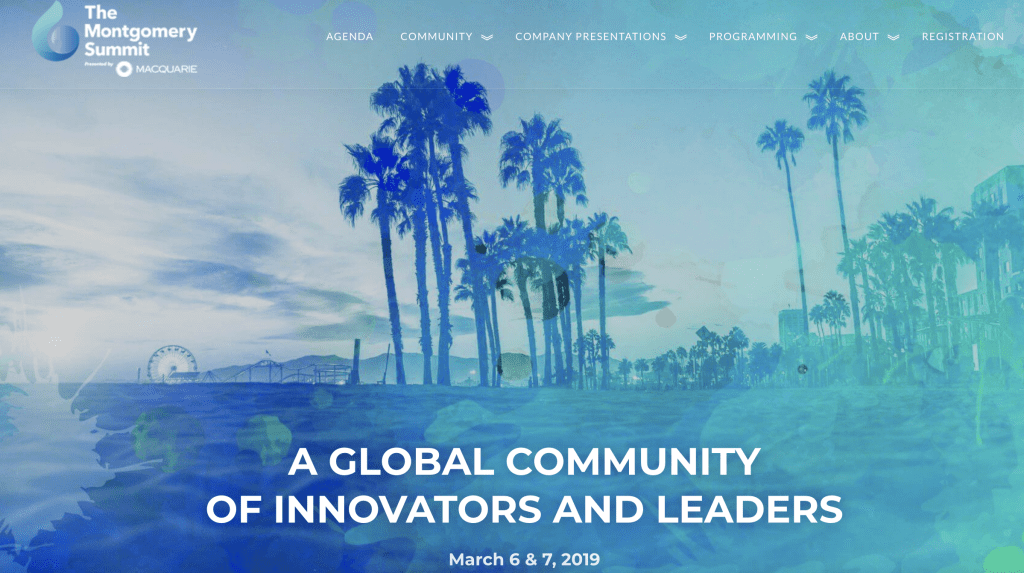 John Rampton, our Founder and CEO, will be speaking this afternoon, representing Calendar under the category of a "first look" company at The Montgomery Summit in Santa Monica, California.
This invite-only, two-day event (March 6 and 7) brings together today's most innovative entrepreneurs, investors, and executives to participate and collaborate through presentations, keynote interviews, panel discussions, and networking.
The event this year includes 150 company presentations, including Calendar, and a crowd of over 1,000 industry leaders. Besides our CEO, other speakers include Deepak Chopra, Michael Milken, Dan Schulman of PayPal, and Martin Schroeter of IBM.
Numerous female executives and entrepreneurs are also featured, such as Hilary Schneider of Wag!, Adena T. Friedman of NASDAQ, and Katlin Smith of SimpleMills.
If you plan on attending this prestigious conference, come meet Calendar today!