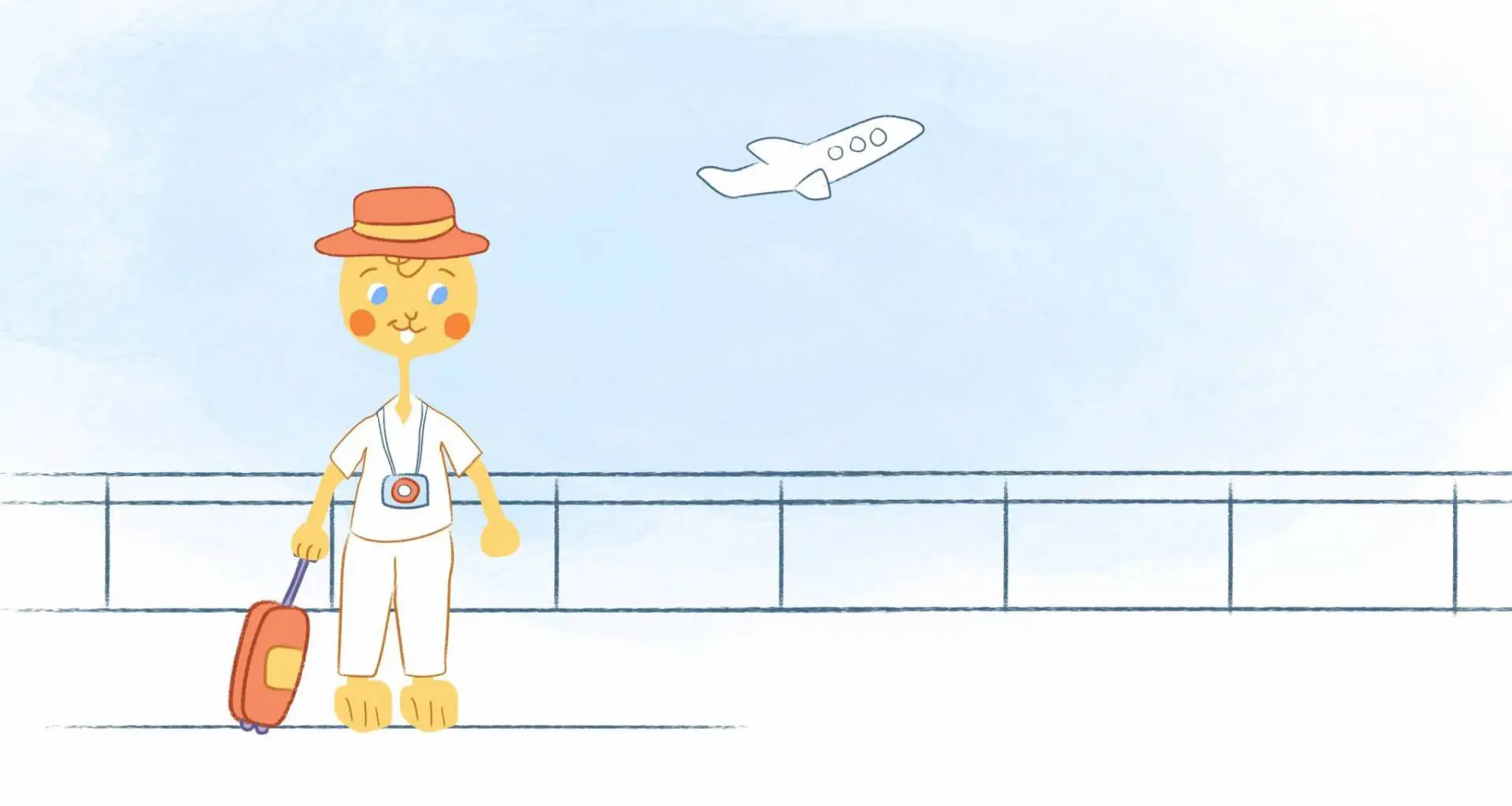 First, you're going to have to cut yourself some slack to make yourself more effective. If you're involved in sales or you are an entrepreneur out networking, traveling is a significant part of your professional life. After all, without hitting the road how can you expect to bring-in cash and connect with prospective clients and investors.
Between the jet lag, eating junk food, and not being with your family, traveling can take a toll on your health, well-being, and relationships. Fortunately, if you strike a balance between being efficient and flexible, traveling can be productive and more enjoyable.
1. Travel light to Cut Yourself Some Slack.
When we have a tendency to travel to overpack for "just in case." Here's some words of advice I'd like to share with you. You can always go to the store and purchase what you need.
What I mean is that you should definitely have your essential items like ID, toiletries, medication, and appropriate clothing for the weather. Maybe always have a bag in the car with these items in it. But, if you forgot something at home you can go out and buy it.
For example, if you spilled coffee on your shirt, and there isn't laundry service available, you can go to the nearest department store and grab another shirt.
Not only does this alleviate the stress of packing, it also reduces the amount of luggage you have with you. This means adhering to my other rule: you don't check bags when flying.
What if you make a lot of purchases while on your business travels? You can always ship these items back home. Or give them to the homeless dude you just saw on the street.
Bonus TIp: To help you travel light, use a packing checklist that focuses on the work tools, clothes, and toiletries you'll need. Always keep essential items packed and ready-to-go. For example, in my carry-on there's a toiletry bag, charger, and spare set of clothes packed. This way I can pack what I need for specific trips.
2. Check airfare across multiple sites.
Regardless if you want to compare prices or the most direct route, there are hundreds of travel sites that make booking your next flight a breeze. These include Google Flights, Kayak, Priceline, Expedia, Hipmunk, and Living Social Escapes — just to name a few.
However, if you don't have time to compare flights, then don't hesitate to contact a travel agent or hire a virtual agent who can book the most affordable or convenient flight for you upcoming trip.
There's also tools like Journy that can plan your entire trip for you.
3. Be picky about your accommodations.
If you're an entrepreneur, then I understand that you may be on a tight budget. As such, you may select the cheapest lodging you can find.
That's not necessarily a bad thing — but sometimes you're better off spending the extra cash. A bug-bite — not worth it. Rental car broken into — too much wasted time. Bad traffic — not worth the aggravation.
Let's say you're in Chicago attending a conference on the Magnificent Mile. Hotel rooms can get pricey in this area, so you decide to book a room on the outskirts of town. But, by the time and money you spend traveling back-and-forth, you would have been better-off staying closer to the conference.
Thanks to many of the sites you used to book your flight, along with Airbnb and HomeAway, you should be able to find affordable lodging that meets you needs.
4. Sign up for frequent traveler and VIP programs.
If you're constantly traveling, then make sure that you take advantage of TSA Precheck and memberships like CLEAR. This way you can skip the security line — and avoid those annoyances like having to take off your shoes.
If you make frequent international trips consider Global Entry. This speeds-up the time you would have to spend in customs. So worth it.
Also, get the most out of frequent flyers programs. Not only can you earn miles, you may also receive discounts on hotels and car rentals. There are also additional perks like being allowed to access to exclusive airport lounges.
5. Catch-up on your reading.
Even though I'm an avid reader, I sometimes don't have the opportunity to read as much as I would like. Thankfully, traveling provides me with plenty of opportunities to catch-up on my reading — it also keeps my mind relaxed.
Before I depart, I load my Kindle with several books that I've had on my reading list. Or add to my iBooks. Either way I have plenty of reading material without having to lug any books around. I then open-up my tablet or stick in my pods and read while in-the-air, right before bed, or whenever I need a couple of minutes to decompress.
6. There's an app for that.
Because we're attached to our phones, you have have an endless amount of apps that can make traveling much easier and effective.
If you need to get around, get an Uber or Lyft. Looking for a local place to eat or explore? Get suggestions on Yelp or Peek. Traveling abroad and don't speak the language? Google Translate or iTranslate can help break-down the language barrier.
7. Maximize your trips.
While making a trek across the country — or world — you might as well squeeze in as much as possible. If you have multiple clients in this specific area then schedule meetings with all of them.
If you have some spare time, make sure that you take in some of the sights and culture. This gives you chance to learn and experience something new, will also providing content for your brand's social media page.
When I travel, I jot down list of goals I want to accomplish. This way I'll get the most value out of each and every trip.
8. Make time to check-in.
Just because you're out-of-town doesn't mean that you still don't have responsibilities back home — like managing your business and making sure your kid's brushed their teeth. At the same time, it's understandable that you won't be available the entire time you're away.
To ensure that everything is running smoothly back home, take a couple of minutes to check-in each day. I typically do this first thing in the morning and before I go to bed. It usually involves a quick phone call, going through my inbox, and reviewing my shared calendar.
Bonus Tip: To give you piece of mind, appoint someone you can trust to manage the day-to-day operations of your business. This way if there's an emergency and you can't be reached, someone is there to make an executive decision.
9. Stick to your routine.
If you thought that routines were tough to stick to at home, then just imagine how hard they are to follow when traveling.
While it's alright to cheat and have a little fun, like skipping one day of exercise or eating a slice of pizza — it's important you stick as much to  your routine as possible so that you can remain healthy.
Give yourself a bedtime and get 6-to-8 hours of quality sleep. Eat as healthy as you can. Workout in the hotel fitness center or do these exercises in your room.
10. Find time to decompress and enjoy yourself.
Even if you're traveling for business, you still need time to enjoy yourself, as well as decompress, relax, and recharge.
Depending on the length of your trip and what you have planned, you could create a schedule where you work one day and then take-off the next to sightses, visit a spa, or do whatever you have planned for the trip.
This way you don't have work hanging over your head while you're trying to enjoy the sights and sounds of your current location.
As Hans Christian Andersen wrote:
"To move, to breathe, to fly, to float. To gain all while you give. To roam the roads of lands remote. To travel is to live."
And you know Benny Boy (Ben Franklin): "An apple a day…." Take care of yourself and your body will take care of you.