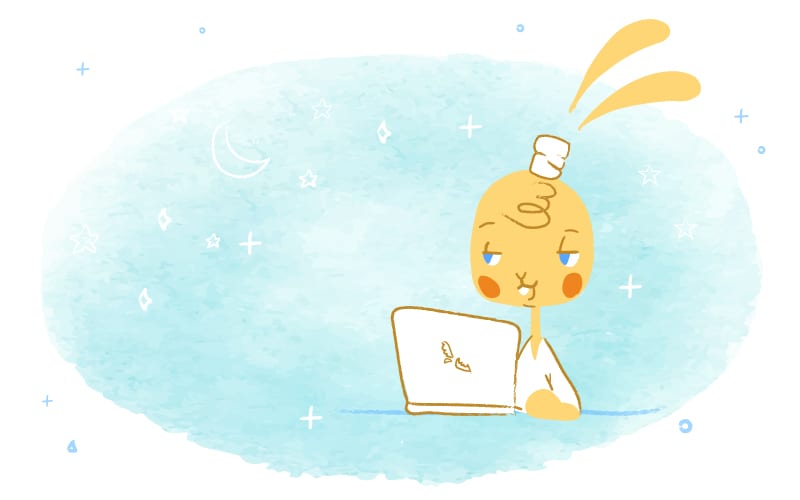 The journey that entrepreneurs embark on is full of twists and turns. Sometimes you become a success overnight. Other times you have to pivot into something completely different. And, there are times when you stumble along the way and fail.
As someone who has experienced failure, I can honestly tell you that it sucks.
Not only can it lead to an empty bank account, it also makes you feel physically sick. And, even worse, it makes you never want to go through the experience again.
The thing is, failure is a big part of the journey — not just for startups and entrepreneurs –but failure is part of the journey of life. That's why you need to find motivation after your startup has failed.
It may not be easy, but it's possible if you follow this advice.
Remember, most startups fail.
There's a stat that startup founders are constantly reminded; 90% of startups fail. While that's not exactly true, some believe it's around 79%, the fact of the matter is that failure should be expected.
In fact, the greatest of entrepreneurs have failed at some point. Prior to Microsoft Bill Gates launched the failed Traf-O-Data. Andrew Mason, the founder of Groupon, struck out with a company called The Point.
I could go on and on. The idea is that failure isn't uncommon. It's to be expected and is almost viewed like a rite of passage.
So, don't beat yourself up too much over this. Take comfort in knowing that failure is just another step you have to take in order the achieve success. Pick yourself up and try again, just like Gates, Mason, and the thousands of entrepreneurs who did the same.
Take time to heal emotionally.
At the same time, I'm not going to deny that failure isn't a heartbreaking experience. And, it's not something that you'll recover from overnight.
So whether if you failed on your product launch or filed for bankruptcy it's going to take some time to get motivated again. And that's alright. You're going to need a little bit of time to heal.
When my first business failed my wife and I went on vacation to Disneyland. The short trip didn't completely heal the heartbreak, but it was the start of the healing process. It still took months to recover, but I needed that time to reignite that spark.
Build a support group.
In our darkest times we turn to the advice and comfort of our support group. This could be your spouse, best friend, mentor, or fellow business owners. Essentially, it's anyone who builds you up and doesn't criticize you about the failure of your startup.
You'll need the guidance and support of your support group to prepare you for your next business attempt. They'll also be there to help you heal emotionally.
You can't be neutral.
Being inactive isn't good for you emotionally, mentally, and physically. While it may a challenge to pick yourself up, you have to get moving again.
Of course, this could be different for everyone. Personally, one of the first things I did after I experienced failure was to start working on my next project. It helped my focus on something other than my previous venture folding. Since that started making a little bit of cash, it helped rebuild my confidence.
This is exactly what Bill Gates and Paul Allen did following Traf-O-Data. They started working on their next business, which became a little company called Microsoft.
But, what if you're just not ready to start a new business? You can still get active and stay active by starting to work out, reading inspirational books, or learning a new skill. All of these are effective ways in improving yourself physically and professionally so that you're ready to conquer your next challenge.
Startup Failure doesn't Mean You Can't Experiment.
I absolutely love this advice from James Altucher;
"Sometimes people say Thomas Edison failed 999 times before he finally came up with the lightbulb on the 1000th try.

This is a total lie. It is normal in a lab to experiment with many many materials before coming up with the right one.

Oh! Your experiment didn't work? OK, change something and let's try a new experiment."
Rehearse past successes.
You obviously experienced some sort to get your startup up and running. For example, you had an idea that was supported by your support group, investors, and customers. And, it took a lot of guts and hard work to make that idea a reality.
Even though things didn't turn out the way you liked, you should still reflect on those past successes. Give yourself some props by speaking positive, affirming, and congratulatory words to yourself. For an extra boost, place visual reminders on a vision board to remind yourself that you're not a failure.
Tap into your intrinsic motivation.
Harvard leadership expert and best-selling author Bill George argues that entrepreneurs should chase their intrinsic motivation instead of extrinsic motivations. This is usually done by aligning your strengths with your intrinsic motivations.
For example, Bill Gates was driven by making a difference in the world. Guy Kawasaki focused on meaning instead of making money. Steve Jobs was motivated by doing great work.
Other entrepreneurs have been motivated through personal growth and accomplishment. And, others such as Elon Musk, found motivation by helping others achieve their goals.
Before you can stage your comeback, think about what you're passionate about. What do you enjoy doing? What do you find interesting?
Focusing on your intrinsic motivation will encourage you to pick yourself up so that you can move mountains.
Shift your focus.
Have you purchased something like a new wardrobe or car and then noticed everyone else wearing the same jacket or car? You have your Reticular Activating System(RAS) to thank.
Kris Hallbom and Tim Hallbom explain that the "RAS is the part of your brain that serves as a filter between your conscious mind and your subconscious mind. The RAS, which is located in the core of your brain stem, takes instructions from your conscious mind, and passes them on to your subconscious mind."
In other words, RAS regulates your attention.
As the Hallbom's further explain, "Setting your intent plays a key role in encouraging your subconscious mind to bring forth a desired goal, as well the most optimal future."
So, instead of focusing on past failure, think about your next endeavor. This will guide you in finding the necessary resources, actions, and ideas to make your next startup a success.
For me, when I founded my other company Due, my goal was to have one of the best invoicing platforms for small businesses. My intent, however, was to provide a platform that could help freelancers and small businesses grow. We've been able to do this by continuing to add new features and publish daily content that assists businesses in improving their business.
Sounds simple. But shifting my focus keeps me motivated each and every day to reach my future goals. As a such, the failure I experienced in the past is now just a distant memory.