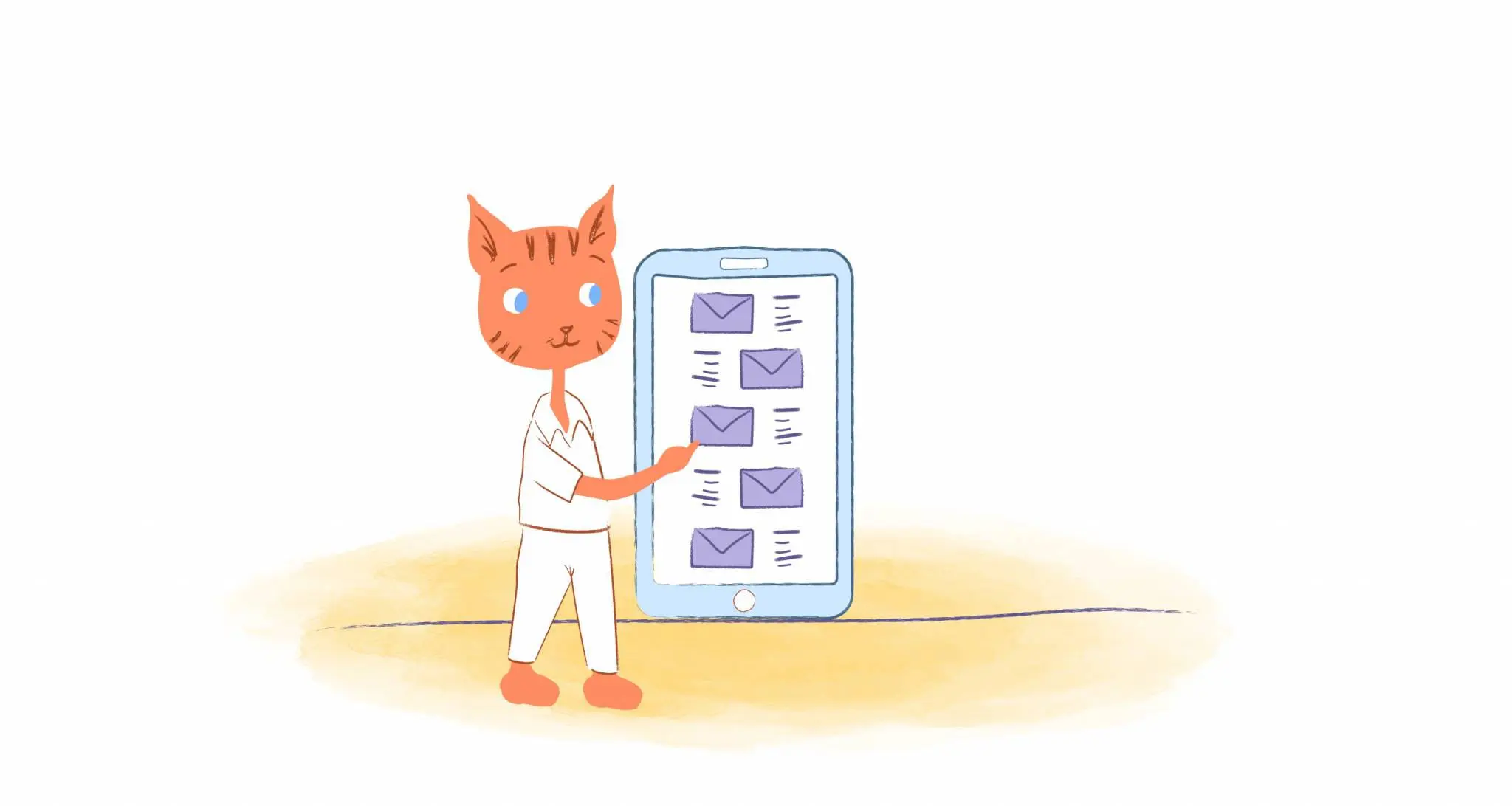 Communication is an important part of any part of life. In business, it can be the difference between making money or not. That's why improving business communications in your company is a key component to succeeding.
In this post, we're going to cover 8 ways to improve business communications within your company. We're covering everything from email signatures to calendars so you make the best impression at every opportunity.
Be direct about what you want and need with potential clients.
The first step in improving business communications is to learn to be direct in what you want and need.
For instance, as I was working on outlining this article today, I helped someone write an email for their business. Essentially, they wanted to be a speaker at an event, but that's not what their initial email said. The initial email said, "Let me know if I can help in any way."
I pushed back and asked the person what they actually wanted. At first, they couldn't respond, but then they said they would love to speak. So, I crafted the email to say that. The reasoning is because "help in any way" could mean sending out a tweet. That's clearly not what this person wants so they need to be clear about their intentions.
This is how you avoid miscommunication and confusion. It's also how you avoid feeling resentful when the other person doesn't get a hint you are trying to drop.
The same applies to asking for money. You can't just assume people are going to give it to you. That's why you don't get what you deserve, you get what you ask for. The worst that could happen is they say no and then you don't waste your time.
One thing you can do is challenge yourself to keep emails to five sentences or less. I actually have a disclaimer at the bottom of my emails that says I keep my emails short on purpose.
Be direct with team members.
With team members, you need to tell them exactly what is required and by when. That way there are no guessing games and things get done on time. Fortunately, there are plenty of tools at your disposal to help you do this including shared calendars and project management services.
You can also encourage team members to be clear with each other. By fostering open and direct communication, you avoid the risk of having internal drama pop up. You can also have total transparency by sharing calendars, that way you don't step on each other's toes.
At the end of the day, no one is a mind reader to it's your responsibility to be clear with what is needed from each person. It's also your responsibility to teach your team how to be open and communicative as well.
Take every opportunity available for branding.
Sometimes business communications are about the subtleties. One way in which to do this is by taking every opportunity available for branding. Here are some examples of where you can use branding to your advantage:
These are all instances in which you can brand yourself, but so many people miss the opportunity because they are seen as small things. The reality is we need to impress messages and images upon our markets multiple times before they start to really get it.
I've even taken it a step further with guests on my podcast. For example, after they schedule their interview I send them a document for "Podcasting Best Practices." That document is 100 percent branded. It also has my bio, audience demographics and social handles. This actually brings me to my next point…
Create documents with clear systems and processes.
In the previous section, I mentioned how one of my business communications is a document that preps podcast guests before their interviews. I already talked about how the document is branded, now I want to talk about what's in the document.
In that document guests will find the following:
Answers to common questions a guest may have
Important information they need to know such as format and the stories my audience likes to hear.
How to have good audio and video quality (complete with recommended products if they are in need of a solution
Marketing strategies they can use after their episode has aired
I'm just now starting to use this document and I'm getting great feedback about the entire process. Essentially, guests aren't left guessing about how to prepare for the show. It makes their lives easier as well as my own.
You can also do this for internal systems and processes. For example, I have an operations manual that my team and I update every single year. This is where we have common processes written out and links to video tutorials.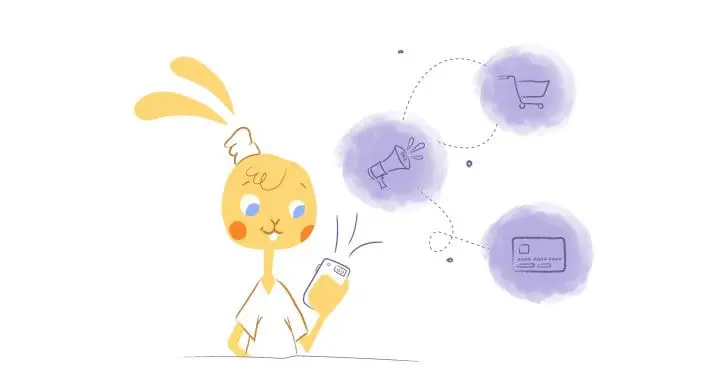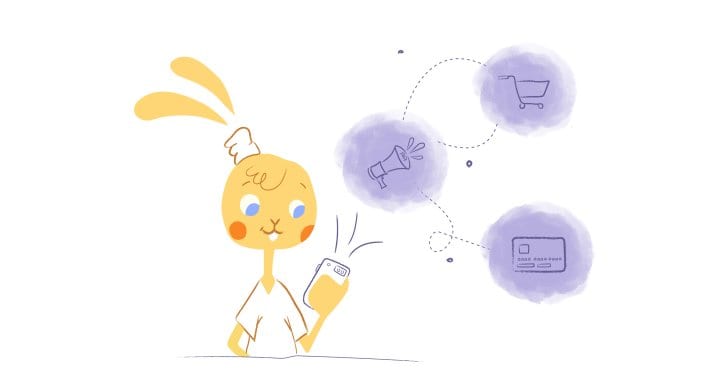 Automate your business communications.
One way to significantly improve business communications and save time is to automate them at every opportunity possible. For example, the podcasting document I keep referring to is automatically sent to guests as soon as they book their interview. My calendar integrates with my email marketing service provider and sends it off.
I also automate most of my marketing – from opt-ins to emails to a free webinar. It's all automated so that I save time while still catering to as many people as possible.
Have clear calls to actions.
Part of business communications is marketing to your audience. When you're doing this, you also need to be direct. For example, you need to actually tell them to sign up for your email list. Or you need to tell them comment or tag their friends.
Use the same language your market uses.
Here is one of my favorite marketing practices for business communications. Throughout my marketing, I make sure to use the same language my audience uses. For example, I know most of my audience is female so I will use the "She" pronoun when giving examples. This helps my audience see themselves in my marketing.
Other examples include using language that is common to them such as "side hustles." And, if you want to get deeper, use the same language they use to describe their emotions. One of my clients said that an offering I helped her create is one of the easiest things she's ever sold – so I use that exact language in my marketing.
Give people what they want – quickly.
Just like you probably hate having your time wasted, so do other people. A big part of proper business communications is to be aware of that. For example, if you're pitching a journalist for more media attention, then you need to very quick in giving them what they want. That means your pitch needs to be short, concise and to the point.
Set clear expectations.
The last step in improving business communications is to set clear expectations. For example, a client emailed me requesting some edits to an article. I let them know that I could get to their request at the end of the week.
This lets them know a few things. First, my time is valuable and I can't drop everything for them. Second, I tell them when to expect further correspondence from me.
Final Thoughts
By improving your business communications, you increase your chances of making more money while decreasing the drama. Start by implementing these tips and you'll start to experience less stress.