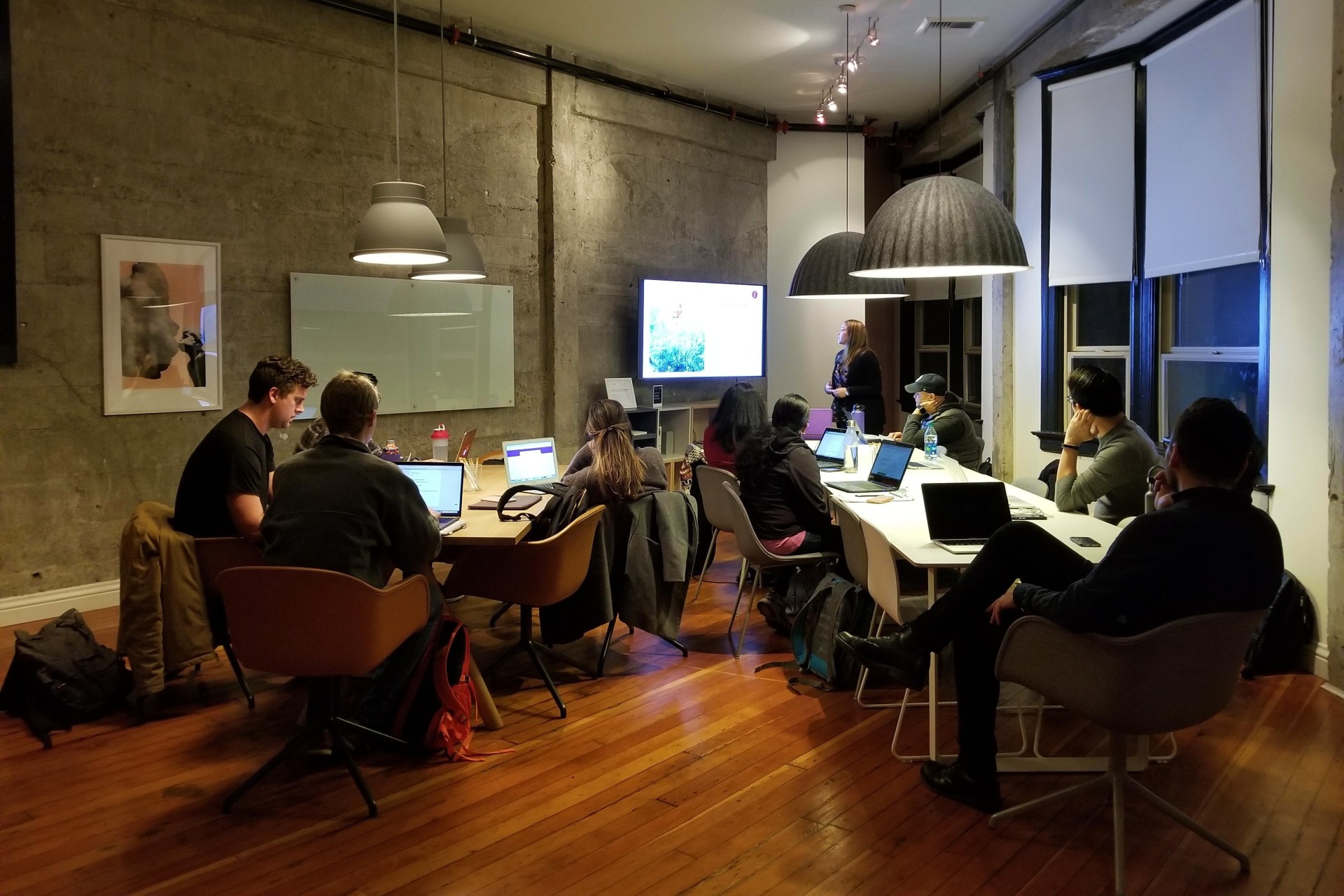 New software automation technologies are helping businesses and project team members automate large tasks to provide more time to discover innovative results and strengthen the bottom line.
Are you searching for better ways to simplify your large, automated tasks that will provide your business and teams more time to uncover groundbreaking results and streamline operations? If so, you're hardly alone. Companies of all sizes are revisiting how they've historically done business and looking to cut costs by eliminating waste.
The pandemic left many business leaders searching for new software testing strategies to help teams save time and money. With 2023 well underway, information technology automation trends continue to dominate the business landscape. Consequently, this makes today's software innovators essential for becoming more agile and standing out from market competitors.
Today's technology-driven companies are looking for ways to focus on their mission and customers. Consequently, they hope to spend less time sifting through data and processes. Software automation is, without a doubt, the key to driving innovation and the bottom line in the new year.
Diving In: Spotting Ineffective Systems and Processes
First, you will want to consider how you plan to divide current and future technical tasks based on each team member's expertise. Playing to the strengths of your existing team is unquestionably the smart move. Doing so will allow them more time to focus on their areas of strength and less time wasted on repetitive tasks.
From there, you need to identify where problematic errors and inconsistencies exist in your current processes. Spotting problems will help you understand what software capabilities your business will require.
Lastly, consider how you will prioritize detailed and quality test reporting moving forward, including whether you need automated software to provide reporting capabilities or other features that would be more efficient and cost-effective.
Before you choose which software automation technology option is right for you, take some time to discover what automation benefits your business will value most.
1. Cost Savings
As a business leader, you want to ensure your current IT investments have the potential to reach global customers and bring your business forward in the most cost-effective way possible. However, in an increasingly competitive global marketplace, getting bogged down by the requirements of legacy systems can effectively squash expansion.
Many highly regarded companies are now using payment software that features automation. Feature-rich and fully customizable for clients, these solutions help them save money and simplify their accounts receivable processes. Others, like SoftwareONE, provide leading software and cloud financial management alongside Microsoft and Google Cloud to help businesses modernize their data migration techniques.
While some tech entrepreneurs have argued that such technologies are slowing innovation and creativity across tech companies, others are showing the savings and focus they can deliver. Consequently, these leading-edge companies are looking to lower prices and introduce well-paying jobs. This happens even in a fragile supply chain by helping companies focus on their mission and customer values.
As a result, we can readily see how the intelligent automation of specific processes and tasks allows companies to realize significant cost savings. Automation does this by reducing the need to provide additional training to employees and improving overall performance and efficiency.
2. Streamlining of Research and Processes
For the best performance outcomes, businesses need automated software tools that can effectively streamline workflows and repeatable business operations. Whether you are a growing start-up or an established Fortune 500 company doesn't matter. There is always room for improved research and workflow processes.
Pharmaceutical companies like Bristol-Myers Squibb want to modernize their current lab practices. By doing so, they seek to reduce their scientists' dependence on written notes and digital spreadsheets. Moreover, they hope to do this while using AI and machine learning to keep up with regulatory changes associated with data utilization and electronic record keeping.
Meanwhile, tech players like Regpack have been improving automated payment and registration processes for organizations with its automated billing feature, Autobill. Such advanced features have helped its clients increase revenue by up to 30 percent and streamline internal operations.
Notable success stories include the Japan-Seattle Suzuki Institute. The Institute relies on automated billing to allow teams to focus more on the value they provide to their customers throughout their relationship. Consequently, these highly skilled employees are freed up. They can then focus on their core competencies rather than reluctantly wade into hours spent on mindless drudgery.
Process automation allows businesses to stay flexible in the ever-changing market environment. The need to pivot effortlessly is why Appian and other companies offer software solutions as adaptable as the world around them. They know that today's customers must stay ahead of the competition. They must do this by quickly implementing essential changes to their research systems and processes.
Automation software backed with AI and machine learning capabilities can offer just that, resulting in streamlined processes and team productivity.
3. Driving Industry Innovation and Growth
For the last several years, we have seen how companies like Northwell Health and GitHub, Inc. have introduced new automated software tools to support machine learning and predictive analytics processes and address software developer shortages.
According to a 2020 survey by Deloitte, more and more biopharma leaders are following suit to stay relevant across the competitive landscape. The need to remain competitive is why some software companies are looking to support these global market growth opportunities. In addition, software developers hope to help biopharma companies reach the next frontier of customized treatments, interventions, and prevention methods.
Likewise, companies like Tesla use automation and autonomy to transform their business processes and organizational value digitally. They recognize that to withstand their competitors, meet customer needs and establish new revenue channels; they must digitize their services at scale. But, critically, they must engage in this process efficiently.
Both the speed and accuracy of such innovation and growth are imperative in today's tech-driven world, leading companies to provide quicker solutions.
Accelerated deployment has resulted in automation becoming a key business initiative alongside digital transformation. Pairing these initiatives allows project team members to drive innovation and growth within 12 to 18 months. No matter what industry you are in, organizations of all types need to be able to embrace new automated software technologies. They can use these to steer short- to long-term growth and innovation.
4. Improving Data Integrity and Security
According to a 2019 report by McKinsey, over 57 percent of global companies were looking to automate their tasks and data. As a result, companies must pay attention to the importance of data integrity and security for their business and customers. In addition, they need technologies that are resilient and reliable for their business and customers.
Traditional business processes often leave room for employee fatigue. Over time, this results in critical data errors, missed steps, and incomplete processes. Therefore, more and more business leaders are searching for automated software technologies. They need solutions that allow these challenges to be effectively addressed and reduced significantly.
In September 2022, the White House signed an Executive Order to launch a National Biotechnology and Biomanufacturing Initiative. As a result, Pharma companies like Bristol-Myers Squibb and Merck and research universities like MIT and Oxford are turning to tech players like Dotmatics to quickly implement key changes in their research systems and processes. This includes modernizing lab practices to reduce scientists' dependence on paper notes and spreadsheets. They can also harness the promise of AI and machine learning in the drug discovery lifecycle. Companies like Dotmatics also help biotechs navigate the regulatory shifts that come with electronic record-keeping and greater utilization of data.
Data Integrity, Quality Control, and Regulatory Oversight
These days, biotech companies regularly run into various regulatory hurdles. One of the most common issues cited is that of data integrity. If the data doesn't pass muster, there can be serious implications for drug safety. Quality control and effectiveness are also called into question.
Tech partnerships free biotechs to focus their time, money, and expertise on what matters most—the science that will help them make better therapies faster and increase their chances of success in a volatile market.
Meanwhile, other software innovators are looking to provide customers with secure and budget-friendly automated features. These needs include software that seeks to streamline billing processes and provide diversified payment options. This ensures customer protection against destructive application security and data integrity failures.
Keeping your automated software updated regularly, whether diagnosing usability and security issues or fixing software bugs, is essential to keeping your customer data protected and the company functioning smoothly.
5. Improving Customer Relationships
One of the best ways to improve customer relationships is to ensure that you update all your information from the previous year. Companies centered around automated software for business payments allow businesses to streamline payment invoicing and collection. They can do this by focusing on building trusted connections with their customers.
At the same time, you can safeguard your continuity of service. You can do this by having automated software that can meet customer demands at any time. Achievable solutions include providing customers with answers to simple questions or forwarding them to the best customer service agent. This can happen even before they wait, whether with voice recognition software or chatbots.
In the biotech industry, improving customer relationships means ensuring pharmaceutical drug safety, efficacy, quality, and research. As a result, such companies build authentic relationships with their customers by helping them stand out from the competition. In addition, they seek to distinguish themselves using AI and ML to streamline the drug discovery lifecycle and consistently meet shifting regulatory requirements.
Wrapping Up
Ultimately, you will want to consider the above items to find the best automation software for your business. After conducting your due diligence, you should be able to:
decide which tests to automate;
divide technical tasks based on team expertise;
identify where problematic errors and inconsistencies exist; and
prioritize detailed quality test reporting moving forward.
Taking these steps will help you determine which automation software to choose. Finally, look for solution providers that seek to implement their next-level automation seamlessly with your company's existing legacy systems and best practices.
[Related: Why Businesses Should Always Have a Software Backup Plan]
Featured Image: Product School; Pexels.com. Thank you!