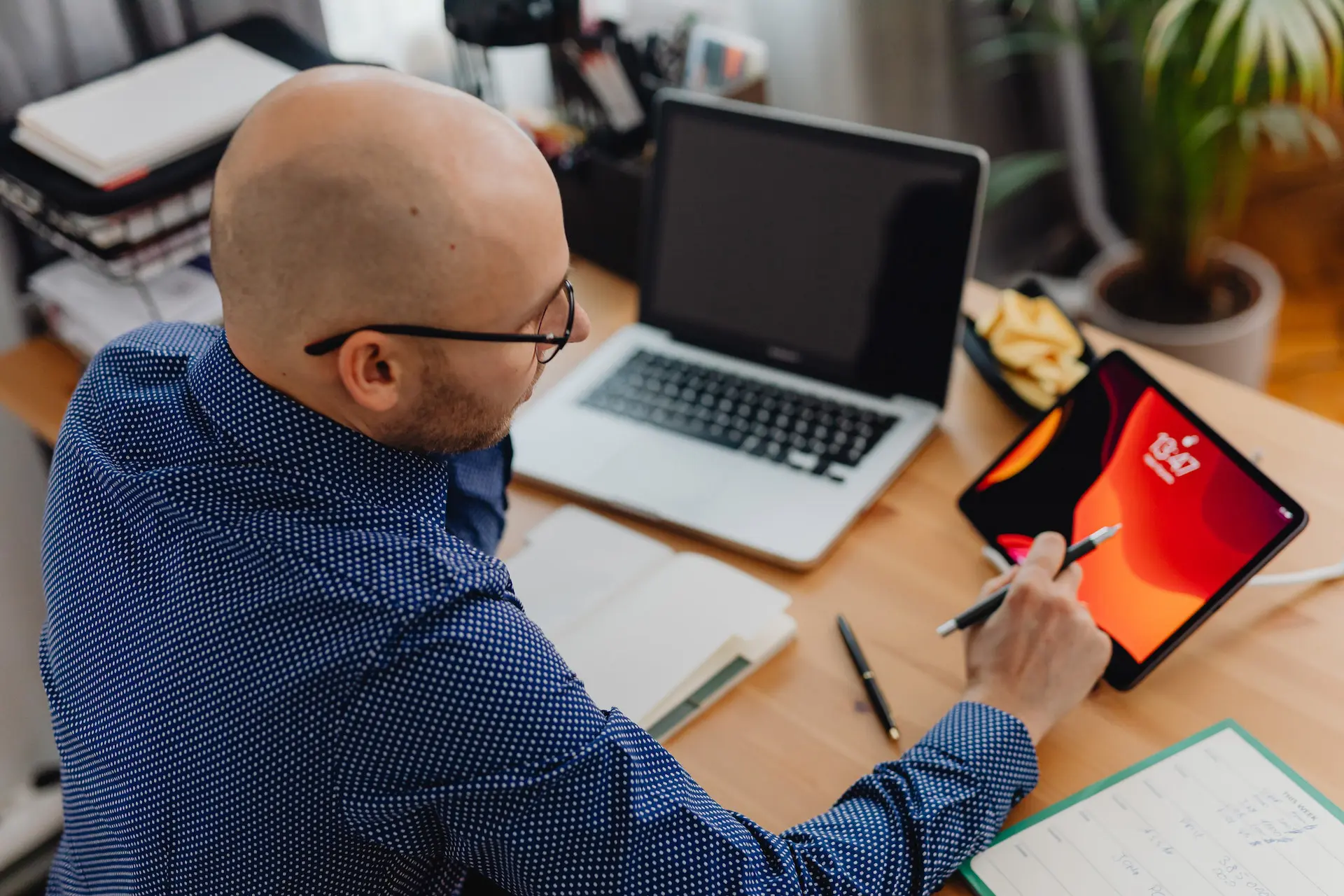 On the afternoon of the first Tuesday in March 2018 — you were alive. You had a day full of thoughts, emotions, and experiences, and yet, do you remember any of them? Unless that Tuesday was unusually significant for you, you likely remember as much about it as what you ate for breakfast two weeks ago.
The vast majority of the days of your life slip by without much notice, but some are different. Some are special. Some days change the fundamental direction of your life, their memory etched into your psyche. Because on days like those, you finally ask the burning questions that have haunted your thoughts and dreams for years. On a rare, monumental day like today, you ultimately decide what digital calendar to use.
The Players
As you might imagine, there are many excellent digital calendar options to choose from. Each offers unique strengths offset by its weaknesses. Which one you choose depends on which addresses your needs as an individual. With this in mind, here's a brief overview of some of the best players in the game.
Outlook, developed by Microsoft, is a widely used digital calendar with a strong presence in professional settings. Google Calendar is a cloud-based platform offered by Google built to incentivize collaboration. Calendar.com aims to simplify scheduling and appointments and help its users improve their productivity. Finally, at least discussed in this article, Trello is a project management calendar that enables users to take a Kanban-style visual approach to planning.
Outlook
Pros:
Seamless Integration: Outlook integrates seamlessly with other Microsoft Office Suite products. This allows for more efficient management of emails, tasks, and contacts alongside your calendar. It's easy to source information from one Suite program and transfer it to another.
Robust Features: Outlook offers numerous support features like conditional formatting, customizable views, and advanced categorization. It also supports complex scheduling, resource management, and meeting invitations. These robust support features are ideal for large businesses.
Offline Accessibility: Unlike most other options on this list, Office is still useful when you're offline. You can still access your calendar and make changes to it without an internet connection. Your updates will sync the next time you have a signal. This makes Office an appealing option for frequent travelers.
Cons:
Limited Cross-Platform Support: While Outlook is technically available on multiple platforms, its integration and functionality work best on Windows. The Outlook experience on Mac or other operating systems may not be as seamless or efficient.
Steep Learning Curve: Outlook's extensive customizable features and options can make learning overwhelming. New or less tech-savvy users may experience difficulty with its learning curve. Increased tech support may be necessary during the initial phases of integration.
Outlook's emphasis on professional usefulness informs much of its design. It's a great option to consider for business-minded, tech-savvy individuals and teams. It's effortless to recommend if you're already using other programs in the Microsoft Suite.
Google Calendar
Pros:
Collaboration and Sharing: Google Calendar excels at collaboration. You can easily share dates, events, and entire calendars with others. You can invite attendees to events and customize permissions. This makes recommending for individuals, friends, families, and teams easy.
Easy Synchronization: Gcal syncs seamlessly across multiple devices, platforms, and operating systems. You can switch between desktop and mobile, web browsers and apps, and your information is preserved. This accessibility ensures you can access and manage your calendar anywhere with an internet connection.
Third-Party Integrations: Like Outlook, Google Calendar seamlessly integrates with other Google services, such as Gmail, Meet, and Tasks. This creates a cohesive productivity ecosystem that can scale.
Cons:
Limited Customization Options: Google Calendar's basic customization options will be sufficient for the average user. But those seeking extensive customization options may want to look elsewhere. Advanced features are few and far between.
Dependency on Google: By design, you're encouraged to adopt other Google services to maximize the benefits of its Calendar. Those invested in other productivity and workflow ecosystems may find Gcal's options lacking.
Likely the most ubiquitous option in this article, Google Calendar's main strength is its scalability. It's great for people from many walks of life and can adapt as you and your business change. Just keep in mind that Gcal is best used in tandem with other Google products.
Calendar.com
Pros:
Intuitive Interface: Calendar.com provides one of the cleanest user-friendly interfaces on the market. It's easy to navigate and manage different events with its intuitive display. This focus on simplicity and ease makes it appealing to those seeking a more straightforward solution.
Smart Scheduling Features: This digital calendar leverages AI to suggest optimal meeting times, reduce double booking, and even automate scheduling. These features can save time and increase productivity opportunities by streamlining appointment management.
App Integration: Calendar.com offers excellent integration with various third-party applications. Users can connect their calendars with popular work apps such as Zoom, Slack, and Salesforce.
Cons:
Relatively New: As a newer player in the digital calendar space, Calendar.com doesn't have the same level of ubiquitous brand recognition as other players. This leads to a smaller user base with less extensive documentation and troubleshooting in the community.
Limited Traditional Advanced Features: Compared to more established platforms, this option offers relatively few traditional advanced features. More prominent players, such as Outlook with Microsoft Suite or Gcal with other Google products, may provide more self-integration.
Calendar.com offerings emphasize a host of features that some of the more established players do not. Calendar's emphasis is on AI integration and increased productivity. Calendar.com is an especially excellent option if you or your team heavily use popular third-party software.
Trello
Pros:
Visual Organization: Trello's Kanban-style boards provide a unique way to organize tasks and events. Originating from Japan, this workflow pipeline uses visual boards, lists, and cards to represent various aspects of project completion. You can easily see your calendar at a glance and drag and drop tasks into different dates or categories.
Flexibility: This project management calendar is highly flexible and customizable so that you can adapt it to your specific needs. You can create different boards for various projects or areas of your life, customizing them with labels, due dates, and descriptions.
Third-Party Integration: Like Calendar.com, Trello excels at integrating with third-party apps and services. This allows you to connect your calendar with regularly used tools and streamline your workflow.
Cons:
Limited Month / Week View: Trello's Kanban-style boards are primarily designed for task management. This means the month or week view may not be as comprehensive or detailed as in more dedicated calendar apps. This can be a drawback if you rely heavily on a more traditional calendar layout.
Learning Curve: Trello is an amazing planning and management tool. But new users may encounter initial confusion when learning its unique Kanban-style system. It may take some time to grasp and use Trello's full capabilities.
Overall, Trello can be a flexible, highly visual way to organize your tasks and events. It's a unique alternative to traditional calendars, prioritizing project management over date-keeping. It's an excellent option for productivity-minded individuals and teams interested in adopting a new workflow.
Actualize Your Calendar and Your Self
Today is different. Today you read about some of the best digital calendar options in 2023. Now, which option you choose depends on your individual needs and preferences. Each has pros and cons, and it's essential to consider which is most useful for you. Ultimately, the best digital calendar is the one that lets you get the most leverage out of your work and your life.
Featured Image Credit: Photo by Karolina Grabowska; Pexels; Thank you!