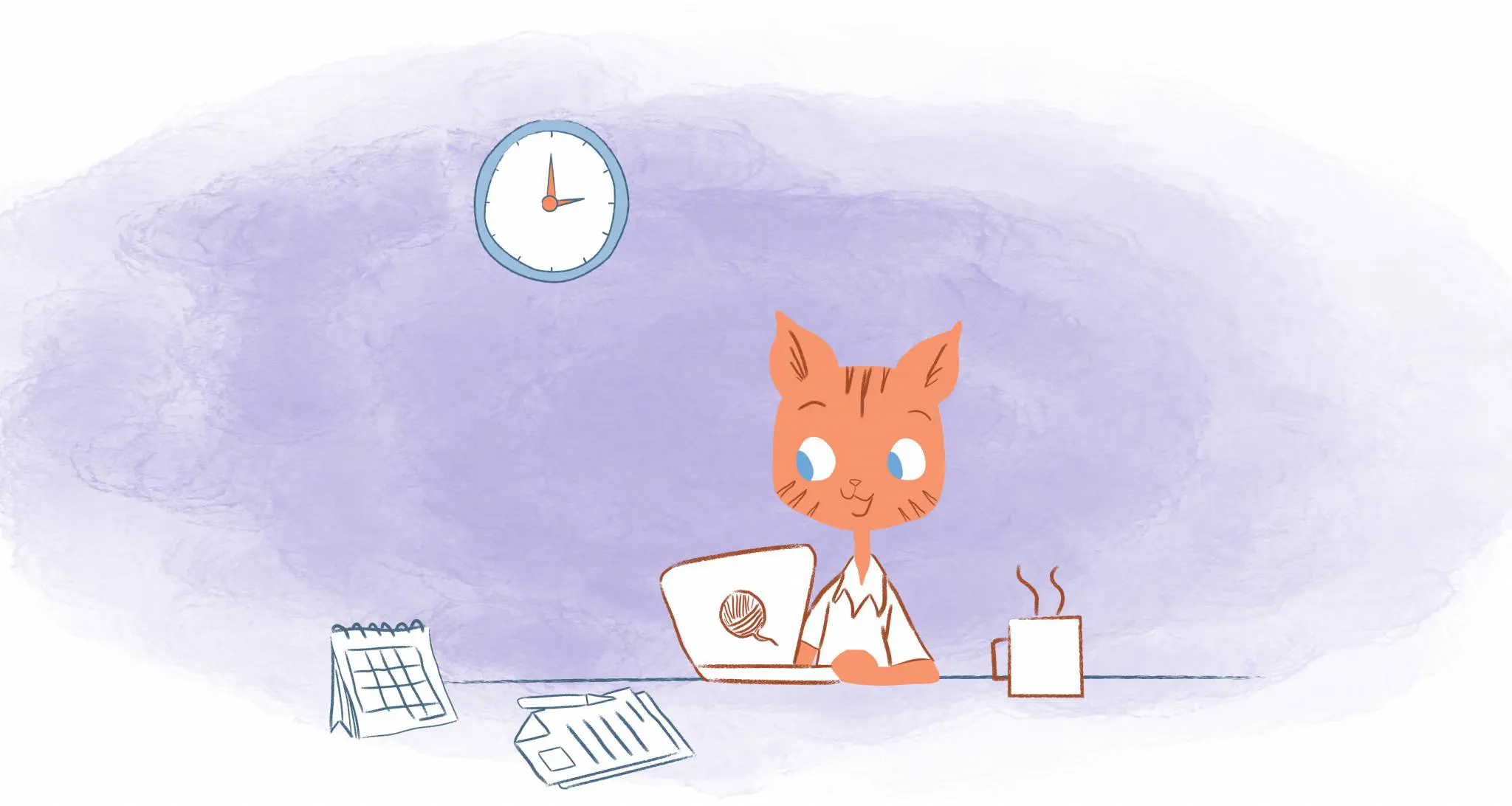 Do you have a love/hate relationship with deadlines? I do; for starters having a deadline hovering over me can be stressful. I already have so much on my plate that the last thing I need is to have a nagging deadline to occupy my thoughts. And, things will only get worse if you miss any deadline because you're under the weather, putting out a fire, or if you fall victim to planning-fallacy. But, here's how to never miss a deadline again.
Deadlines are essential for entrepreneurs.
After the many reasons people spout-off about keeping deadlines, the main issues with deadlines is that they hold us accountable and help us prioritize. Deadlines prevent us from making promises that we can't keep and they motivate us to keep pushing the needle toward our goals. To state the purpose more simply — deadlines are often the only reason people ever get anything done.
Missed deadlines will harm your reputation.
Even though deadlines are adding a little grey to my hair, we all need deadlines. More importantly, we want the parameters we set for ourselves to make sure that we never miss another target. Besides feeling pretty crummy, missing a deadline will harm your reputation, waste other people's time, and even leads to repercussions like losing customers or being penalized.
With that in mind, if you never want to miss a deadline again, are here the best places to start.
Ask when — not what.
"Don't say 'this is what we want to achieve, now let's put a time-tag on it,' advises Daria Shualy on the monday.com blog. "Instead, say 'this is when we want to achieve something, now let's see what can fit into this time frame.'"
It's a little awkward when you first take this approach. But, Shualy suggests that it's all about knowing your timeframe. For example, you could either build an app in 12 or months or finish the app in just two months. "And, indeed, they won't be the same mobile app," you first need to decide when you need the app to launch. If you need to start generating an income, then you don't have a year to launch your app. If this is the case, then you know you need to have the app ready in two months.
Understand that you can't do everything at once.
A serious blow to the ego of all entrepreneurs is the fact that we can't do everything. And, it's a reality check for most entrepreneurs. After all, we pride ourselves on juggling multiple responsibilities at the same time.
The truth is that multitasking is a myth. Now that science has proven the fact that the human brain isn't capable of multitasking — the smarter entrepreneurs may give it a rest. Some may even accept that the results — when attempting to do more than one thing at a time are costing yourself time and efficiency.
The better solution is to identify your priorities and knock them out first. Once completed, move on to your next item that has a timestamp on it.
Being real is what's important.
If there is one reason why you aren't able to meet a deadline, it's because you've underestimated how long it will take to complete a task or project. The best way around this would be to conduct a time audit to see how you're spending your time. Once you know how long it actually takes to finish something, you can block out the appropriate amount of time.
Also, stop sweating the small stuff, such as trying to be perfect. Do the best you can and move on to your next order of business.
What's more, you should stop setting unrealistic goals that you'll never achieve. Instead, they should be SMART. But, if they're too large, then you can always break them down into more manageable bits.
And don't forget to track your progress by using a time tracking app. It's an easy way for you to see how far along you genuinely are and determine if you're falling behind. You should also use this tool when collaborating with others to make sure everyone is on target.
Have a Plan B (and C).
"Surprises, setbacks, and roadblocks are inevitable," writes Stephen Key in a previous Entrepreneur article. "You may not know where they're coming from, but trust me: Things will go wrong — they always do."
"So think about alternatives and backups before you even get started," suggests Key. "If you create options for yourself, you will have less stress." Of course, trying to think of every worst-case scenario is also exhausting and time-consuming. You could save yourself some trouble by asking a mentor or coach what could possibly go wrong?
Stop overcommitting — just stop it.
The most effective way to meet a deadline? Stop spreading yourself too thin. That means not taking on any additional responsibilities when you're already at full capacity. It's about not saying "yes" to each time request.
If you want to meet that deadline, then establish boundaries. And, make sure that you follow through with them.
Lean on your calendar.
I think that everyone has access to a calendar these days. I mean there's one installed in every smartphone. So, there's honestly no excuse for not living by your calendar.
At the very least, you should use your calendar in the following way:
Whenever you have a new deadline, immediately add it to your calendar.
Set reminders for as often as you need. For example, if a project is due on at the end of the month, you could set weekly reminders.
Review your calendar daily to make sure that your schedule is still intact. For example, if your business partner scheduled a last-minute emergency meeting and you weren't aware of this, it could prevent you from meeting your deadline.
If you're working with others, don't forget to check-in with them and send them reminders as well.
Always plan the night before, such as writing your to-do-list and adding your most important priorities to your schedule.
Front-load your days and weeks.
"Every week, plan to tackle the most difficult and pressing tasks first, early-on," recommends Rose Leadem in an article for Calendar. "Try to front-load your weeks by getting started on these tasks early in the mornings and early in the work weeks on Mondays or Tuesdays. That way, you'll avoid any stress that comes with racing to meet a specific deadline later in the week."
"Also, if something comes up with another client or at your 9-to-5 job later in the week, requiring your full attention, you won't have the extra stress of this project because you've already completed its toughest aspects."
Ask for help.
Entrepreneurs have a tendency to believe that they can do everything on their own. I've definitely been guilty of this in the past. But, despite my most valiant efforts, I eventually realized that I needed a little help from my friends — or family and colleagues.
The main reason is that I have way too much going on — like all entrepreneurs. As a consequence, I was working almost non-stop and still missing deadlines. Clients were getting ticked off, and I was all sorts of stressed out.
To counter this, I learned how to delegate and outsource. For example, if I needed to have content for my website, I would assign someone to do the research and find links that benefit my readership. That way, I could focus on time-sensitive activities. Even though I know how to code, I'm not an expert. So, instead of trying to fix a bug on my site or app, I turn to a pro who can figure and repair issues much faster than I can.
Hack your deadlines.
Finally, you can trick yourself into an earlier deadline — or plan that all big deadlines will be done a few days or weeks ahead. For instance, if a deadline is on the twentieth, you would set the deadline for the 17th. Now you have a buffer in case the project takes longer than anticipated or you have to attend to an emergency. The worst-case scenario is that you're ahead of all your deadlines.
Another way to hack your deadlines is to make a public deadline. One example was author Evelyn Waugh while writing "Brideshead Revisited." He actually sent a letter to his superiors that said, "I have now formed the plan of a new novel which will take approximately three months to write."
Although Waugh didn't meet this goal, it still motivated him to write more quickly to meet this publically announced and self-imposed deadline.