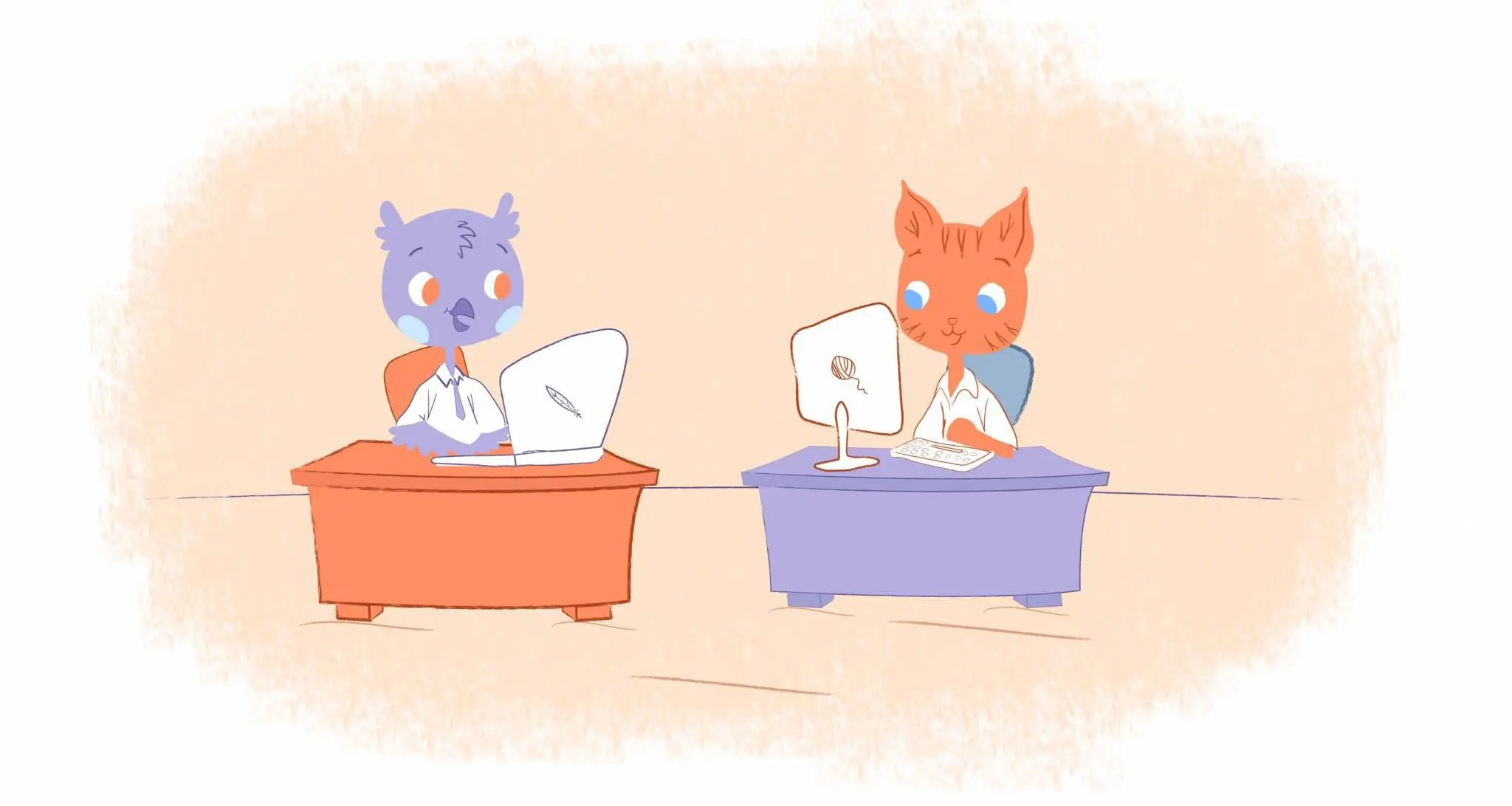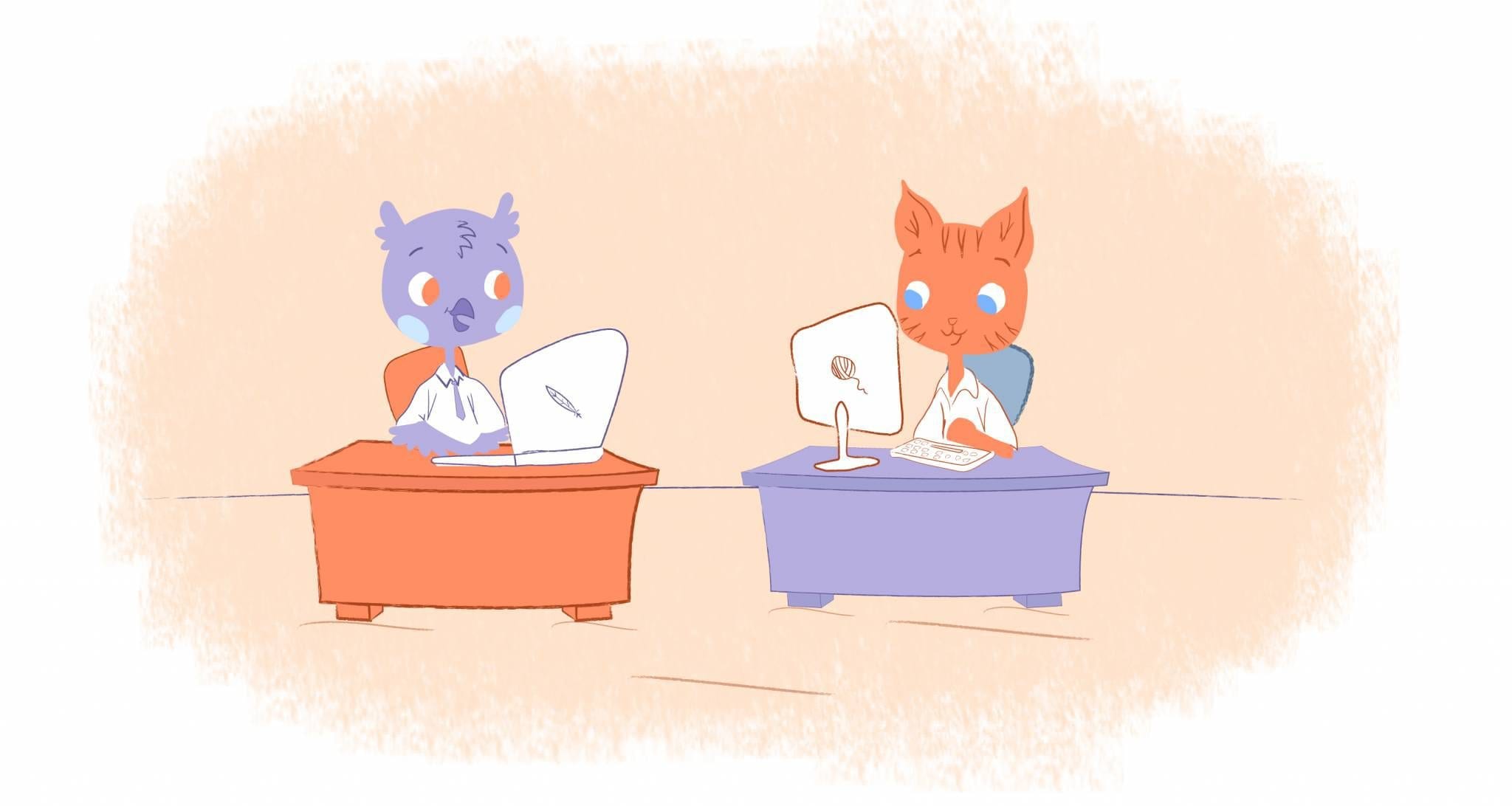 Your work environment plays a massive role in your productivity. Try to get stuff done when you're hunched over your coffee table, or slouched on the couch with your family screaming in the background. It just doesn't work. But what is the best desk setup for your productivity?
If you could only afford one item for your office — that one item needs to be your desk. Your desk will make a difference in productivity. That's not saying the occasional make-shift desk, like your kitchen table or coffee shop couch, doesn't have its place. It's just that you need a proper place to work day-in and out.
What's more, besides having a desk, you also need to set it up properly so that it's inspiring and motivating.
If that's something that interests you, then check out this handy guide on what the best desk set up for productivity. Here, I'll cover what the best standing desks are, how to set your desk up, and the only things that should be placed on top.
The 10 Best Standing Desks
Before you set up your desk for maximum productivity, you first actually need, well, a desk. But, what type of desk?
Well, nothing against your current desk, but my money is on one that allows you to sit and stand. A desk that you can use both sitting and standing is not as large and bulky as other office furnishings. That means more office space and less clutter on top. More importantly, being able to stand-up throughout the day is beneficial to your health, such as reducing obesity and heart disease.
Research also shows that standing desks can reduce back pain, improve your mood, and boost energy levels. As a result, you'll be more productive and efficient.
With that in mind, if you're considering investing in a new desk, here are ten of the best sit-stand options on the market.
Forbes, Lifehacker, and Wirecutter have all named this desk as the best standing desk. And, there's a good reason why. It can be fully customized to meet your specific needs.
For starters, there's a wide range of desktop size options from 42″ x 30″ to 80″ x 30." You can also choose from a variety of materials and styles like bamboo, laminate, whiteboard, eco curve. You even have many shapes, such as L-Shaped, Curved Corner, and 120 Degree, to pick from.
As with many other standing desks, there's a control module that allows you to select your preferred height. In other words, when it's time to adjust from a sitting position to a standing one who just hit a button and adapt to the taller height.
There are also a lot of nifty add-ons for this sturdy desk, such as a power strip, cup holder, and under-desk hammock. Best of all? Pricing starts at just $539.
There's not too much difference between a Jarvis desk and UPLIFT. They have a similar appearance, come in a variety of styles and shapes, and adjust heights. Even the price point is the same as the Jarvis desk, starting at $529. However, the desktop is a little thinner than that of UPLIFTs.
But, unlike other options, Jarvis has a model where you can scribble ideas and thoughts directly onto the desktop. The whiteboard tops are Greenguard-certified, scratch-resistant, and made from recycled materials. Plus, they're easy to clean and keep your desk free from clutter — like pens and notepads, that may be distracting to you.
At first, you may think that the Lander Desk is your run-of-the-mill standing desktop. And, you would be correct with that assumption. After all, it looks like every other standing desk has similar specs, and comes in a variety of colors.
What separates the Lander Desk from its competitors, however, are its revolutionary features. For example, there's the hi-resolution LCD control paddle. That means you can easily adjust the height by just tapping twice up or down. There's also a built-in coach that reminds you to stand at intervals. And, you can even adjust the height using your smartphone via the desk's app.
The Lander Desk is capable of lifting to 360 pounds, has an exclusive 3D-laminated surface, and features an ergonomic "comfort edge." If you like, you can also add-on a monitor arm, keyboard tray, or storage drawers. Pricing starts at $1,049.
Sure. Compared to other standing desks, there may not be as many options for customization with the Apex Elite Series. But, that doesn't mean it should be excluded from this list. The reason? It comes with a contoured desktop making it both spacious and stylish design.
But that's just the beginning. The desk adjusts quickly at 1. 5″ per second. Furthermore, thanks to the customizable preset, you can easily switch to your desired setting with sitting or standing height as the day goes on. Also, you can purchase add-ons like a cable management tray and a three-drawer file cabinet. The price is affordable, starting at $649.99.
Durable steel frame? Check. A fast and quiet motor that quickly adjusts from 24.5″ up to 50.25″? Yep.
So, what makes this standing desk so unique? It's all about the durable top with a natural wood finish. Besides brightening up your workspace, these tops are handcrafted and have been selected from natural eco-sustainable wood pieces and free of toxic compounds or chemical air pollutants. That's great for the environment and the air quality of your office.
As with other options, there are several upgrades available such as a power strip and cable management tray. Pricing starts at just $784.85.
Do you love your current non-standing desk? No problem. Just purchase a convertor like the Ergotron WorkFit-T and place it on top of your existing desk. Now when you want to stand, you just hit a button, and you have handy a standing desk without spending a fortune.
Most of the models can hold around 40 pounds and have enough space for a monitor and keyboard. If you want a smaller desk that doesn't require as much space — there are compact converters available.
Depending on the exact desk model, you can purchase a sit-stand station from Ergoton for just $199.
Looking for a clean, simple, and affordable electric standing desk? Look no further than this beauty from Seville Classics.
It features a tempered glass top, that's neon-dry erase ready, with rounded edges. That means you can jot down notes mark off your calendar directly from your desktop. The dual motors rapidly and quietly lift the desk from 29 inches to 47 inches high with the press of a button. There's also dual USB charging ports for simultaneously charging your devices. Best of all? This desk starts at just $399.
If you want more of a high-end or large workspace, then this is the desk for you. It's 60 by 30 inches, can rise from 25.5 to 50.5 inches, and contains a stability crossbar. As for the desktop, it's a durable laminate with chamfered edges in a variety of finishes, such as the stunning reclaimed wood finish.
The desk also comes with a cable management tray at no additional cost and can be assembled in a matter of minutes. Pricing starts at $795.
If you're on a budget, then the Autonomous SmartDesk 2 should definitely be on your radar. The home office model is reasonably priced at $399, while the business edition costs $479. Not too shabby considering that both have the familiar frame and ergonomic designs that other more expensive desks also have. Some of the people who have the SmartDesk also claim that it's quieter and more durable than it's competitors and is incredibly fast to assemble.
The biggest drawback though, is that there aren't as many options when it comes to the size and color.
Here's another converter if you want to give your existing desk a sit-stand experience. The catch is that it doesn't have an electronic control panel. Instead, you have to squeeze to lift the desk, which should accommodate users up to 6'1″ — other models can accommodate users up to 6'5″ tall.
The ClassicRiser also features an extra-wide keyboard tray and space-saving vertical adjustments. And you can't beat the price at $249.99.
Getting the most out of your standing desk.
While there's no denying that standing desks are fantastic in several ways, they look sleek and make you more productive; there are some caveats to be aware of.
For starters, standing too much can cause health problems. "Standing idly can cause problems, mostly vascular," Dr. Andrew Elkwood, MD, founder and director of the Center for Treatment of Paralysis and Reconstructive Nerve Surgery at Jersey Shore Medical Center, told NBC News. "Standing all day puts a lot of pressure on your legs, which can cause swelling, varicose veins, and hemorrhoids."
The solution? Alternate between sitting and standing about every hour.
At the same time, if you've just gotten a standing desk, then you probably can't stand for an hour anyway. You have to build some strength up. You can achieve more exceptional core strength by standing in 10-15 minute increments.
"Using a standing desk does take some getting used to," says Jonathan Webb, VP of Workplace Strategy at KI. "We get so used to sitting in a sedentary position all day, so we forget that we have this sit/stand desk to use. I encourage users to set alarms on their phones or on their computers to remind themselves to stand up — and sit back down. You can set the times whenever you want a change. After a while, switching will become second nature to sit and stand throughout the day."
How else can you get the most out of your standing desk? Experts suggest that you do the following:
Work in yoga moves for your neck, shoulders, back, and legs.
Practice good posture.
Take frequent breaks from typing.
Position the keyboard and mouse at belly button height to create a bend in the arm that is 80-85 degrees.
Use a standing desk mat and accessories like ergonomic chairs and keyboards.
Wear shoes with firm insoles and arch support.
10 Amazing Desk Setup Tips for Increasing Productivity
Now that you've invested in a standing desk, it's time to set it up for maximum productivity. I mean, you didn't think that you would just assemble your desk and dive right back into work, did you? I wish it were that easy. But, if you prevent getting distracted and overwhelmed, then you can't afford to skip this part.
1. Dream up your ideal workspace.
First things first, set aside a couple of minutes and think about your dream workspace. Sure. You may not fulfill every detail. But, this gives you an idea of how you want your desk and workspace to look and feel. The reason? It will keep you energized and inspired — that's a big deal considering Americans spend 8.44 hours per day at their workplace.
For example, let's say that the great outdoors gets those creative juices flowing and keeps you invigorated. Well, your ideal workspace should tap into that by having a wood-finished desk. You could also surround yourself with plants and place your desk close to a window. Extra points for using a tool like Nosli or Calmsound that plays nature sounds in the background.
2. Location is matters.
Speaking of location, you should place your desk near a window — regardless if you're into nature or not.
"Lighting can affect everything from workplace safety to productivity to mental health," says Deanna Ritchie writes in a previous Calendar article. "More specifically, natural light is essential for circadian rhythms and can boost happiness and Vitamin D intake."
"If you haven't been able to install more windows in your workplace, you can use mirrors or reflective furniture," suggests Denna. "But, find a way to amplify the natural light you do have. Or, you can purchase full-spectrum lightbulbs that can mimic the appearance of natural light."
An additional consideration on the location of your desk would face away from visual distractions, like a door or entrance. You may be tempted to see who is walking past or entering your office than keeping your focus on your work. Also, if you work best in silence, then you should find a quiet place instead of placing it in the center of an open -office design.
3. Set your desk up ergonomically.
"Another critical consideration is your workspace's ergonomics–how efficiently and safely you can work at your desk and with your computer," writes Melanie Pinola over at Zapier. "It's about setting up your environment to keep you healthy and avoid problems such as repetitive strain injury (RSI), back pain, or even fatigue."
You can do this by making sure that your desk is the right height. "Your desk should ideally let you type on a keyboard with your arms and hands roughly parallel to the floor. Your feet should be flat on the floor, and your legs should fit comfortably under the desk when sitting. You'll want to be able to comfortably cross your legs under the surface," writes Pinola.
Or, you could visit Ergotron's Workspace Planner. When there, just enter your height, and it will determine the best desk measurements for you.
On top of the height of your desk, you can also think more ergonomically by:
Keeping "your monitor or laptop screen between 20 and 40 inches in front of you." Pinola also recommends that "the top line of the screen is at or below your eye level."
Placing your keyboard and mouse "close enough to your body so you can hold your elbows comfortably by your sides, preventing strain on your shoulders." You may also want to try out a keyboard tray or stand "that positions the keyboard pointing downwards."
Purchasing an ergonomic chair so that you can sit after working in long sessions. Look for a chair that provides lumbar support, can recline, and can be adjusted so that it's the proper height.
4. Feng Shui your desk.
"The better the energy in your office and at your desk, the better the quality of your energy," writes Rodika Tchi for The Spruce. "Good feng shui is not just about things looking good. A room may be visually appealing and well-designed, but lack elements that are essential for good feng shui."
Most standing desks use materials like wood, glass, metal, or laminates that activate feng shui. The same is true with the colors and shapes available for most sanding desks — mainly the standard rectangular desktop and various colors that represent a specific feng shui element.
We've also covered the placement of your desk. If you need a reminder, though, the least beneficial arrangements would be facing the wall, back to the door, and in line with an entrance. You may also want not to face a window as well.
But, here's an essential part — feng shui your desk's surface.
"A constantly cluttered desk is terrible feng shui. Of course, it all depends on your definition of clutter!" adds Tchi. "If you are working intensely on a project that is due soon, then it is certainly okay to have your desk busy for a while."
"For a while does not mean forever, though," she explains. "Once the project is done, the desk has to be cleared. Having old, unnecessary items occupying your space is bad feng shui."
If you can, you should clean your desk at the end of each day. But, that's not an option, then you should block out time on Friday afternoon to do this.
Tchi also writes, "that when it comes to a good feng shui desk, less is ideal." Or, in other words, "place only the very minimum on your desk surface."
Finally, you should learn more "about the powerful Bagua, also called the feng shui energy map." That may sound complicated, but it just means you're dedicating various spaces to create good feng shui. For instance:
Upper Left: Wealth and Money area
Upper Right: Love and Marriage area
Mid Left: Health and Family area
Mid Right: Creativity area
5. Keep your values to the forefront.
"Something I've always found helpful and have suggested to plenty of clients throughout my years is to put a reminder of your values front and center. Whether that's with a Post-it Note, a printout, or a computer screen background," says life and career coach Kelly Poulson. "That way, when you're feeling overwhelmed and need to decide what to tackle next, you can use those values to help you decide what to do."
"For instance, if you value flexibility and haven't had much lately, it might be time to reprioritize a bit, so you remember to honor what matters to you. It's effortless to get swept up in work and spend time on less important things," explains Poulson.
6. Put everything in P-L-A-C-E.
Need a simple and effective way to de-clutter and keep your desk organized? I recommend trying out the P-L-A-C-E approach from the book "Organizing for Dummies," which goes as:
Purge. Get rid of what's unnecessary, like pens that are out of ink.
Like with like. Create centers for similar items.
Access. Make sure that everything you need can be easily accessed — even if it's in a drawer underneath your desk.
Contain. Don't just let stuff overrun your desktop. Use drawers and containers when needed.
Evaluate. Does this system work for you? If not, make adjustments until it does.
7. Make sure that your desk is habit-friendly.
"Environment is the invisible hand that shapes human behavior," writes James Clear. "We tend to believe our habits are a product of our motivation, talent, and effort." And, while these qualities do matter, "your personal characteristics tend to get overpowered by your environment" over time.
So, how can you design an environment that promotes success? James suggests trying out the three following strategies:
Automate good decisions. "Whenever possible, design an environment that makes good decisions for you," writes James. One example would be "using software to block social media sites can help overcome procrastination by putting your willpower on autopilot."
Get in the flow. As James explains, this is "where good habits 'get in the flow' of your healthy behaviors." If you wanted to get more exercise, then you could keep a gym bag next to your desk or invest in equipment like stretch bands, free weights, yoga mats, or a balance ball chair.
Subtract negative influences. Here's an example. Instead of surrounding yourself with junk food, have healthy and brain-boosting snacks within eye level.
8. Set up a workflow for your desk.
"In his book How to Set Up Your Desk, Matt Perman offers a simple system: Move through projects on your desk from left to right. Keep the right side of your desk free and store the majority of your supplies and incoming papers on the left," writes Pinola. "As you start to deal with paperwork or other items that need your attention, move them to the right and then finally off your desk at the end of the day (or back to the left to resume working on in the morning)."
Even cooler? You can also use this concept when working on your computer. "If you work with multiple windows or monitors, keep your 'inbox'–email app, Twitter app, Slack app, tabs of articles you need to reference, etc. on the left," explains Pinola. "Keep the apps and tabs you're directly working on in the right half of your monitor. Move things left to right to organize your projects visually. It's like Kanban boards, but with paper on your desk or tabs in your browser."
Just remember to use this setup at both work and home "to minimize friction switching from one environment to the other."
9. Schedule breaks.
Yeah. You have a million things to get done. But, that's just not possible from frequently stepping away from your desk — even if it's your ideal setup. Mainly, this is for your health and well-being, like preventing eye strain and reducing stress. However, getting up from your desk can also make you more productive by:
Improving your focus.
Helping you solve problems.
Encourages creativity.
Prevents burn out.
Having a desk that allows you to adjust from standing to sitting can help. But, don't be afraid to get up and move around the office or take a walk outside. Ideally, you should take a 17-minute break after working for around 52-minutes.
10. Be playful.
"The opposite of play is not work. It's depression," says researcher Brian Sutton-Smith. So, why not have a little fun with your workspace by incorporating a little fun or the things that you love into it?
For example, you could swap out an office chair for an exercise ball or have Legos nearby to fiddle when thinking. You could also surround yourself with knickknacks from home or items that put you in a better mood, like inspiring quotes or drawings that your children made. Just remember not to overdo it and limit these personal items to no more than five.
The Only 10 Things That You Should Have on Your Desk — If You Want to Be Productive
As already mentioned, you need to keep your desktop clean and clutter-free. It's not just wise, hygienically; it also prevents your mind from getting distracted. Think about it. If there is a pile of papers on the top of your desk — your mind will wonder what's in that stack.
But don't take my word on this. A study published in The Harvard Business Review found that a messy desk can negatively affect productivity and performance at work. That means if you have unnecessary or sensitive documents on your desk, they should be trashed or filed. Moreover, you should avoid eating at your desk — it's just gross and discourages you from taking a much-needed breather.
Additionally, you should have a drawer in proximity to your desk. Having this will let you store your phone, grooming items, or office supplies. Besides being a distraction, these are things that don't need to be displayed.
1. Calendar, planner, or notebook.
Like most of you, I rely on an online calendar. For me — it's Calendar.com. It works exceptionally well. I also keep a notebook on the top of my desk so that I can quickly jot down thoughts, ideas, or notes, and even a to-do-list. One of the essential productivity hacks is to stay on top of your schedule and calendar your days.
2. Ergonomic keyboard.
Ergonomic keyboards are a must — if you want to reduce strain. That's because they're designed to keep your hands, wrists, and arms a comfortable and natural position. Check out affordable options like the Microsoft Natural Ergonomic Keyboard to the pricier KINESIS Freestyle Edge.
And, while you're at it, don't forget to purchase a computer mouse. Logitech's MX Vertical and Anker 2.4G Wireless Vertical Ergonomic Optical Mouse are both solid choices.
3. Desktop or laptop stand.
If you've got a keyboard and mouse on your desktop, then you've probably got a computer or laptop accompanying them. To prevent damaging your neck, shoulders, and back, you should look into an ergonomic stand. Some of the best options are the AmazonBasics Ventilated Adjustable Laptop Computer Holder Desk Stand, AVLT-Power Laptop Riser Stand, or ENHAO Monitor Stand Riser.
4. Desktop organizer.
The easiest way to avoid desktop clutter? Get yourself an organizer so that you can keep your desktop nice and clean. It also helps you give everything a "home" so that you can quickly locate a pen, marker, or document when you need it.
Best of all? There are a wide variety of organizers out there that can fit your needs and taste. So, just make a quick search inquiry and find one that you like.
5. Clock or timer.
Some people don't like having a clock on their desks. And, that makes sense. Instead of working, you may be tempted to keep checking what time it is.
On the flip side, having a clock lets you keep track of your time in a good so that you can take frequent breaks. Even better, invest in a kitchen timer or a gadget like the TimeCube that helps you implement strategies like the Pomodoro Technique.
6. Headphones.
Whether you need a Spotify playlist to get you in the zone or just need to block-out background, it wouldn't hurt to keep a pair of headphones on your desktop. If you're looking for some suggestions, Rolling Stone has a list of options that cost under $100. You may also want to get a headphone stand.
7. Desk lamp.
Want to avoid eye strain? Then you need to have a desk lamp — it also helps you avoid mistakes since you can see exactly what you're reading or typing. Ideally, you should purchase a LED desk lamp that matches your aesthetic and fits on your desk.
If you have the extra cash, I'm all about the Dyson Lighcycle series. Not only do they look cool and sleek, but they also stimulate natural daylight and can be linked to your phone.
8. Water bottle.
Is this the sexiest entry on this list? Of course not. But, drinking plenty of water isn't just beneficial to your health. It can also boost your productivity. One study found that drinking water increases productivity by 14 percent since it reduces anxiety, improves your mood, and keeps you energized.
9. Plants.
Always remember the plants. Plants can make you more productive, improve your mood, and even remove pollutants from the air. They're also affordable and come in sizes that are small enough to fit onto your desk. If you're someone who will let a plant dry up and die — even fake plants will lift your spirits and help with the aesthetics in your office.  Examples of great desk plants include the ZZ plant, snake plant, Dracaenas, Aglos, Peace lilies, and Philodendrons.
10. Things that make you happy.
You don't want to go overboard with any one thing. But, there's nothing wrong with surrounding yourself with things that make you happy. Pictures of loved ones, inspiring quotes, art, and knickknacks can all have a place on your desktop. Just keep these items neat, tidy, and organized.