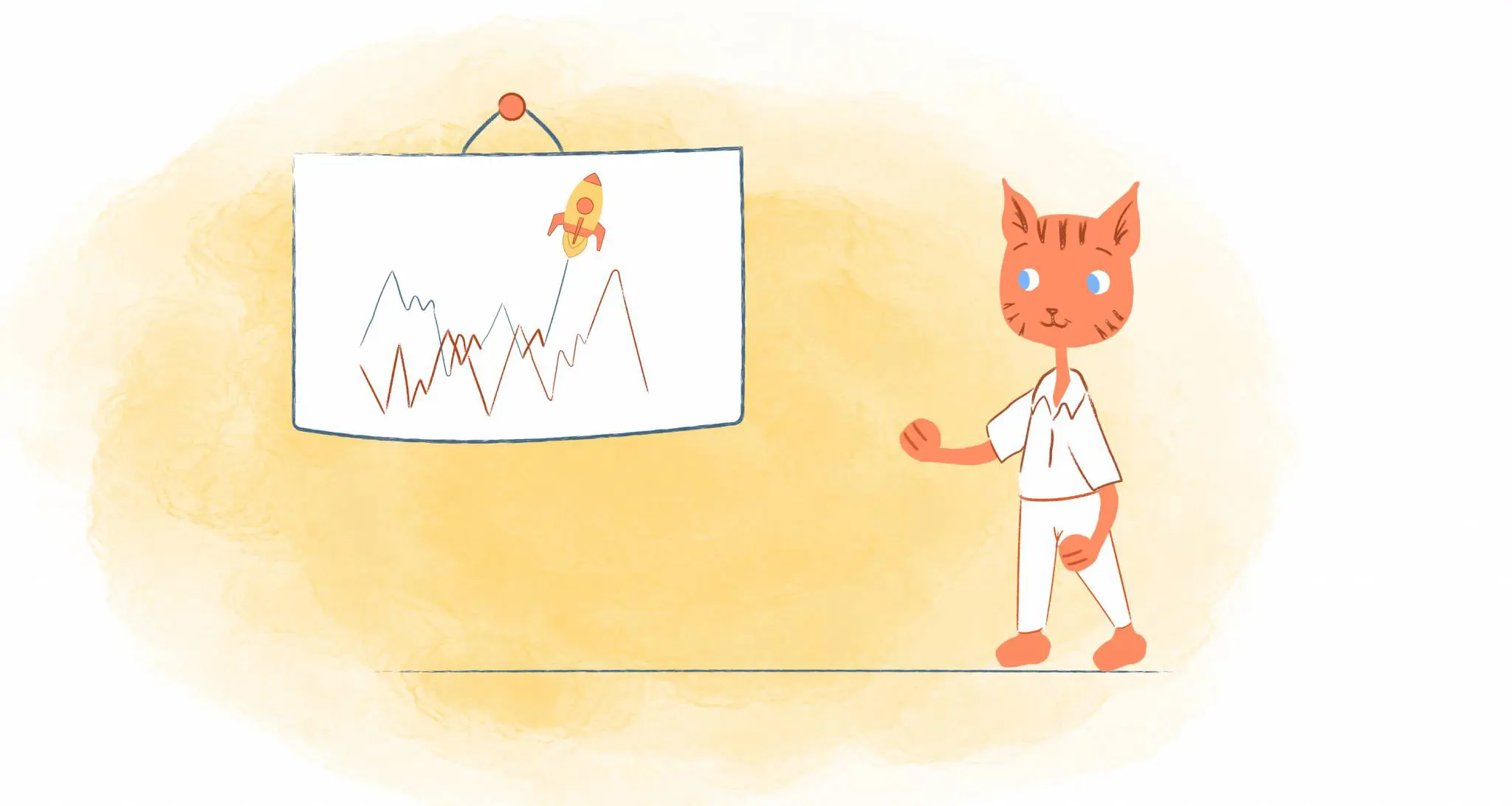 I'm in the process of a relaunching my podcast. After some challenges and a hiatus, it was brought to my attention how much money I was leaving on the table by not bringing it back.
After doing a podcast post-mortem, I'm doing things the proper way this time around. That means I'm creating the offering, creating buzz around it and doing a proper launch. That also means I need to use a calendar to really plan this thing out.
The good news is I'm not a newbie to launching projects. I launched an Amazon best-selling book a few years ago. I also launched a group coaching program last year and made $10,000 in sales the first time around. My idea is to take the same principles I used for those projects to bring my podcast back into the world.
Step 1: Pick a date.
I'm all about reverse engineering big projects. That way, when you use a calendar to map out deliverables you just work backward. This is why the first thing I always do is pick a launch date.
In this case, I'm choosing to relaunch my podcast in July. There are a few reasons why I picked July, including:
It gives me a few weeks to batch content (more on that in a bit).
I can use the few weeks leading up to the launch date to promote it heavily on social media.
There's enough time to create all the materials I need including video snippets, video intros and some other marketing tools.
It gives me enough time to get a little help from my friends.
The summer months are typically slower in my industry, so I actually have the time to dedicate to a launch.
Knowing that the first episode is launching in July, I can then reverse engineer the steps to get there. From there I can also use a calendar to mark the deliverables and work with my team.
Step 2: Figure out the deliverables and their due dates.
The next step is to figure out the deliverables you need for your epic launch. You then use a calendar to give each of those deliverables a due date.
In my case, I need a specific set of deliverables over the next few weeks. Here they are in no particular order:
All of my solo podcast episodes for the rest of the year must be completed
At least four months of guest interview episodes must be recorded
The intro video must be made so we can repurpose the content for YouTube
We must create systems for the front end of the podcast. This means creating a system that makes it easy for guests to book a spot on the show.
Additionally, we have to create back-end systems. We must determine what the process is for getting the content out there on a consistent schedule.
We need to create a marketing plan for when the episodes come out. This includes audio snippets, social media posts, etc.
Is that a lot of work? Yes, it is. The good news is there are plenty of ways to make it happen. These include productivity hacks and working with a team. More on this in the next points.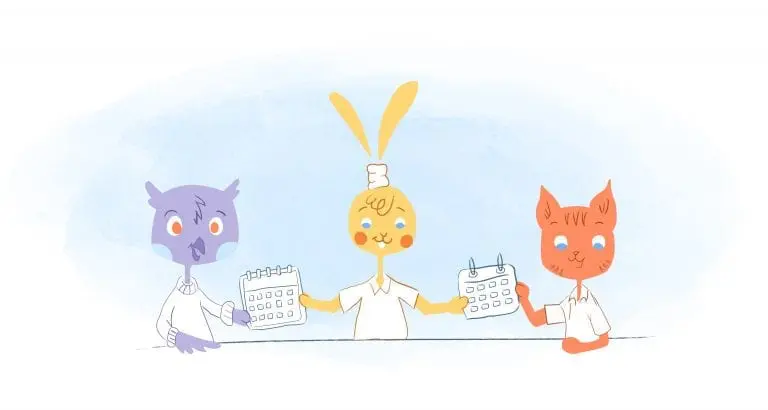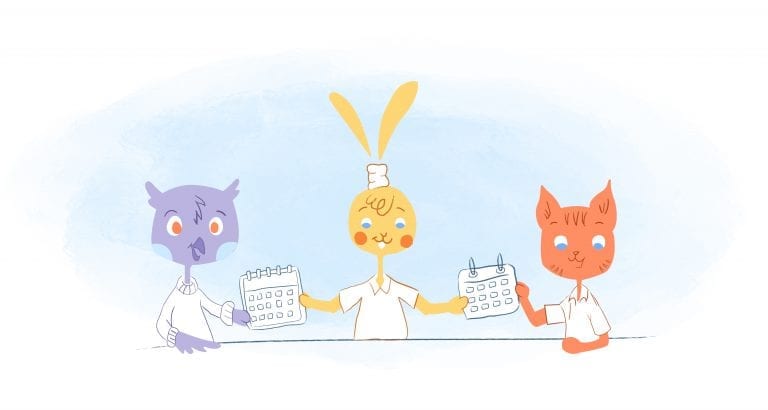 Step 3: Share the calendar with your team
Once you've determined the deliverables and their due dates, it's time to share the calendar with your team. This is where you can really use a calendar to your advantage because everyone will be on the same page.
For example, my team knows I'm no longer available Mondays because I will be recording podcast interviews. They also know what deliverables they need to bring to the table. For instance, my graphic designer is creating the intro video for the web show component of my podcast.
I also know what deliverables I need to bring to the table and by when.  This is really important because as the entrepreneur, I tend to be the visionary. That means I'm usually more interested in the big picture rather than the steps to get there. That's also one of the reasons I need to use a calendar to keep me focused and grounded. The added effect of sharing my calendar with my team also adds an element of being held accountable.
Step 4: Start batching
I'm a big fan of the batching productivity hack. Batching is when you create time blocks to perform similar tasks. For example, if I'm having a meeting one day, I'll likely try to put all my meetings for the week on the same day. Or, if I have some assignments due for content marketing clients, I'll do those the same day.
The same is true of the content for the podcast. This is especially important because I'm trying to create as much content as I can ahead of time. That way I can just roll out new episodes for the rest of the year while still focusing on growing the business.
So, what does this look like for me in terms of batching? Well, first off, I recorded 13 solo episodes over the course of two days. There is half the content for the year already.
It also means I'm blocking off Mondays to interview guests. I have about six already scheduled and ready to go. By blocking this off on my calendar, people are unable to schedule any other kind of meeting with me. This allows me to focus on the task at hand while getting a lot of work done.
Step 5: Market as you go.
One of the biggest lessons I learned from launching my book many years ago was to market the book as I go. In other words, show behind the scenes and market your projects in the weeks leading up to it.
In my case, it looks like sharing audio snippets of upcoming episodes on Instagram to create some buzz. This is allowing me to market the podcast and grow my email list with a specific call to action.
Do you need to use a calendar for this? Not really. At least I don't because marketing is second nature to me. However, go ahead and use a calendar to set reminders to market your project every single day leading up to the actual launch.
Step 6: Schedule out the content for your launch in advance.
Here is where my team and I really need to use a calendar. The reason we're creating so much content ahead of time is so we can just schedule it out for the rest of the year.
One of my biggest challenges with my podcast last year was staying consistent in the midst of traveling, moving and a hurricane. This year, I'm being smarter about it by scheduling things out far in advance.
Final Thoughts
Launching projects is an exciting part of running a business. The problem is they can be a little overwhelming because there are several moving parts. That's why it's important to use a calendar to figure out the steps before, during and after a launch. You can also use the calendar to delegate and make the launch easier for you.