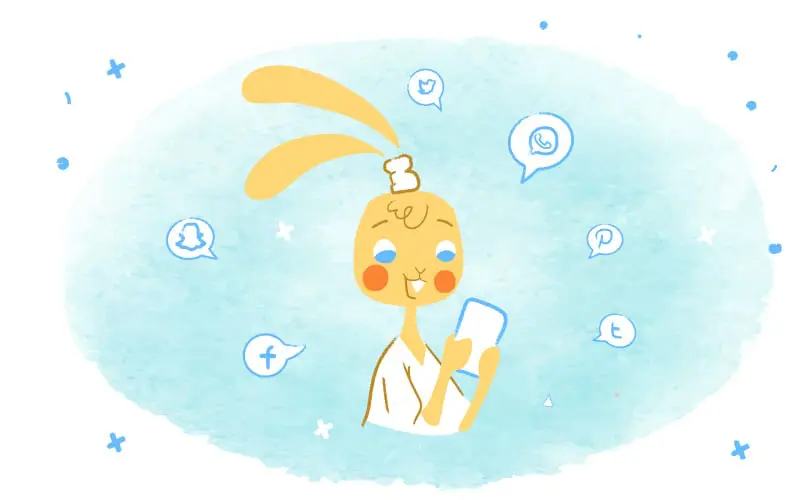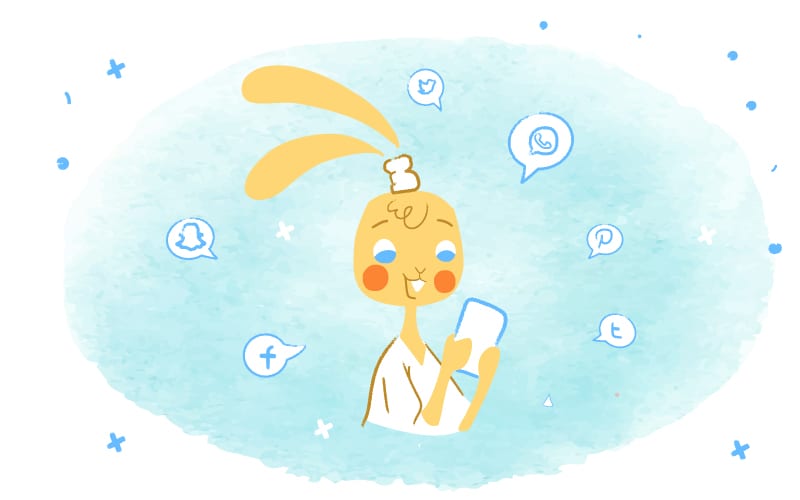 From self-help books to smartphone apps, when seeking inspiration, there are a number of resources available today. And one of the biggest is social media. Today, 2.62 billion people are on social media, and of those, over 330 million are on Twitter. Inspirational twitter accounts are everywhere!
That's because Twitter has quickly escalated from online platform for status updates to news outlet-slash-discussion forum-slash-debate engine and not to mention, amazing resource for inspiration and motivation.
Today, a number of vocal and influential people are amongst Twitter's population, using the outlet as a platform to share thoughts, empower others and provide helpful advice.
From Virgin Group's Richard Branson to Shark investor and real estate mogul Barbara Corcoran, here are eight Inspirational Twitter Accounts you should be following:
1. Richard Branson
As the founder of Virgin Group, and an active philanthropist and investor, it's safe to say you can learn a thing or two from British billionaire Richard Branson (@richardbranson).
With a Twitter account full of motivational posts, current events and his take on just about everything (from mental health to entrepreneurship to literature), the account is a one-stop shop for inspiration and it's no wonder he has a following of over 12.6 million.
2. Barbara Corcoran
The Twitter account of entrepreneur, investor and Shark Tank judge Barbara Corcoran (@BarbaraCorcoran) is the perfect platform for helping you get back on that hard-working grind. As a great resource for entrepreneurs and businesspeople alike, her account is chock full of useful advice on pursuing your passion, bouncing back from failure, cultivating the right mindset and following your dreams. She is a credible source too, the real estate mogul has a whopping 713K following. 
3. Randi Zuckerberg
Move over Mark, Randi Zuckerberg (@randizuckerberg) is making her footprint on the world. Over the last few years, Zuckerberg has not only established herself as a powerful CEO of media company, Zuckerberg Media, but she's become a strong voice and advocate for women.
Leveraging Twitter to empower other working women, connect people across different industries and share helpful business lessons, Zuckerberg uses the platform to not only build her voice but to also empower others.
4. Steve Case
Entrepreneur, best-selling author, investor and most famously the co-founder of America Online, Steve Case (@SteveCase) is full of good advice and his Twitter account proves it.
To his 749K following, Case shares everything from interesting articles to motivational quotes and money advice, however most of all, his tweets seek to inspire and help others take their businesses to the next level.
5. Gretchen Rubin
In a rut? Feeling down? Don't worry—Gretchen Rubin's Twitter account (@gretchenrubin) can help lift you up. Rubin is a public speaker, happiness advocate and best-selling author most notably known for her hit book The Happiness Project.
Given her background in positive thinking, it's no wonder her Twitter account is full of tips for developing good habits, boosting creativity, controlling emotions and other strategies to help boost happiness levels.
6. Tim O'Reilly
With over 1.8 million followers, media mogul Tim O'Reilly (@timoreilly) must be doing something right. He's one of the top inspirational Twitter accounts you need to follow. The founder and CEO of O'Reilly Media uses his Twitter to not only share his own interests covering news, studies and novel ideas, but as a tool to inspire and motivate others to be curious and well-informed.
His thought-provoking posts cover a range of topics from politics to technology and big business. He sprinkles in some of his favorite audiobooks, quotes and articles along the way.
7. Lewis Howes
Former pro athlete, best-selling author and podcast host Lewis Howes' Twitter (@LewisHowes) is a treasure trove of inspiration. Leaving pro sports due to an injury and having to rediscover his passion, Howes speaks from experience when it comes to bouncing back and following your dreams.
Sharing his own experiences and lessons with the world, Howes' Twitter features motivational quotes, tips for living your best life and snippets from his highly successful podcast, "School of Greatness," which features guests like Gary Vaynerchuk and Sara Blakely.
8. Guy Kawasaki
Seeking motivation? Look no further. One of the greatest aspects of marketing guru, venture capitalist and author of 15 books Guy Kawasaki's Twitter account (@GuyKawasaki) is his promotion of other entrepreneurs and businesspeople.
Kawasaki uses the social media outlet as a way to inspire others. He does this by sharing success stories of people across various industries. In addition to his selfless promotion of others, the influential media expert also keeps things personal. He constantly his own opinions and favorite things when it comes to movies, books and things outside of business.