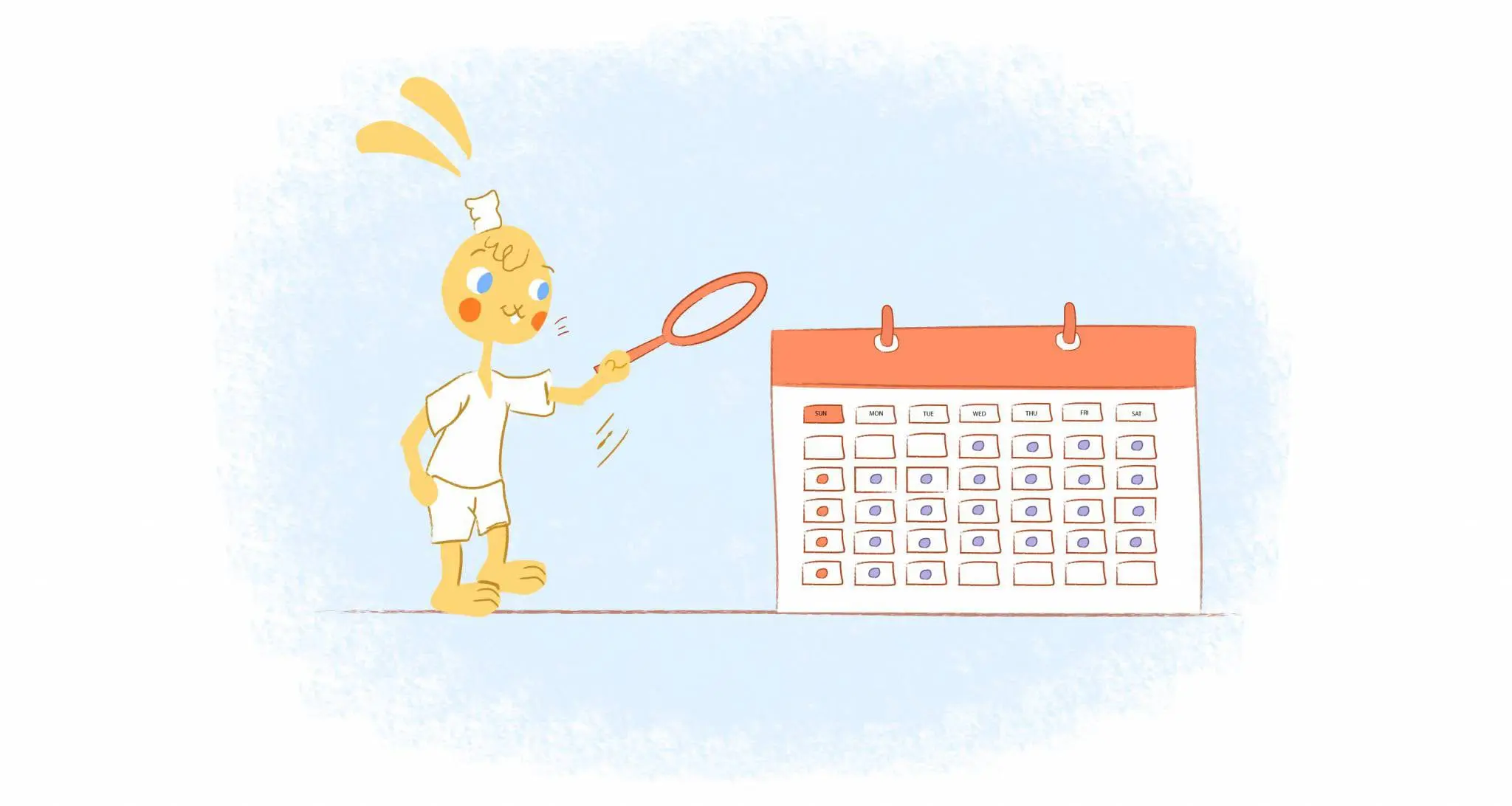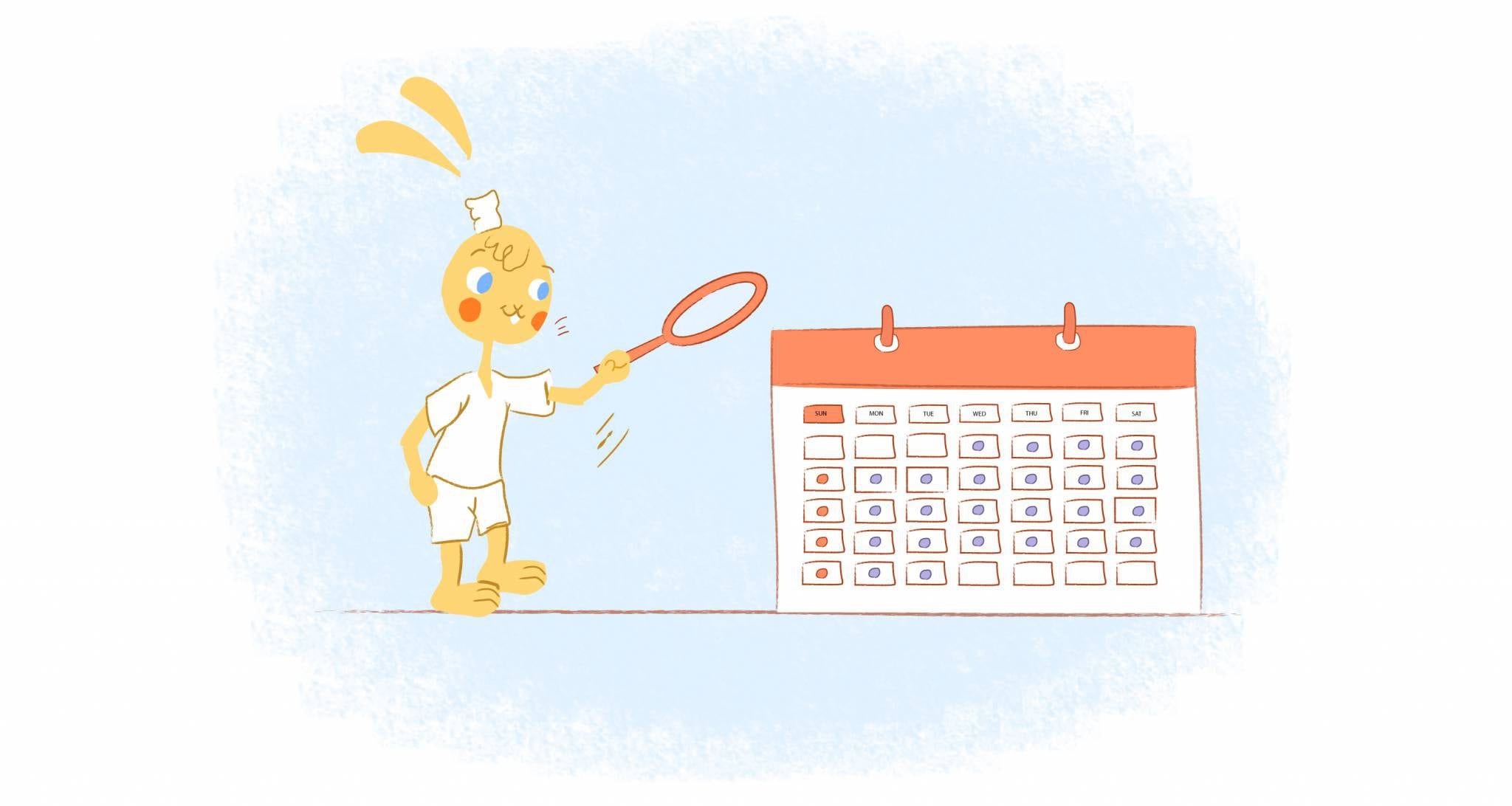 Even with an online calendar, homeownership is no walk in the park. There's always something to scrub, clean, or fix, and never enough time in which to do it. However, adding a chore list to your online Calendar will help you sort out what has to be done and when. 
Scheduling out your housework can make your life easier. Putting tasks like mowing and vacuuming on your calendar takes them off your mind. When it's time to worry about them again, your calendar will tell you. 
Putting Chores on Your Calendar
Trust your calendar's organizing skills to help you keep your home spick and span. Here's how to do it:
1. Carve Out Time
Whatever reasons you have for letting chores go undone — it boils down to not setting aside the time for them. Work and family should take precedence, of course, but you can accommodate everything if you're intentional about it. 
With an online calendar, you can block off time to dedicate solely to your housekeeping duties. If you have a one-bedroom apartment, you may be able to get it all done in an hour. In a five-bedroom house, you might have to block off a few hours multiple times per week. 
2. Embrace Checklists
Housework is never finished, and many chores create other ones. Cleaning the countertops dirties the kitchen floor. Picking up trash requires you to take out the trash.
Don't let cascades of chores throw you for a loop. Create a to-do list with sub-tasks listed out so that you can schedule ample time in your online calendar. Use the "Notes" section when creating an event: If you're scheduling a bathroom cleaning, for instance, you might list things like "Scrub the shower" and "Clear the shower drain."
3. Keep a Record of Your Work
While calendars are helpful for scheduling your future plans, they can also be used to record the past. When you create events, these stay in your online calendar and can be viewed at any time. 
For housekeeping, you can look backward to, for instance, the last time you cleaned the bathroom. If it's been a few weeks, then it's probably time to re-add it to your calendar. 
Use the "Notes" section of past events to give yourself tips for the future. If vinegar and baking soda helped you scour the oven, add that to ensure you remember it for next time. 
4. Set Recurring Events
Dishes must be done daily. In many homes, vacuuming and dusting are weekly to-dos. Scrubbing or wiping down the baseboards is a good idea to do once a month. Other chores, such as cleaning the oven, can be done once a quarter. But I know a chef that requires his oven to be cleaned, daily.
Adjust your chores to your tolerance level and the level of those you share a space with. 
Use recurring events to remind you when it's time to do a periodic chore. Experiment with reminders: Do you want to know a day in advance, an hour, or just 10 minutes before the time block you set?
5. Get the Mess-Makers to Help Out
If you have children, they can be your greatest housekeeping helpers. Your kids are likely the ones who make most of the messes in the first place. And they usually like to help pick up your home if they are taught to do this while they are young. 
Set up an online calendar for each of your kids. List out each of the chores you'd like their help with, along with instructions and due dates. Talk in advance about the consequences of not completing chores. Perhaps chores must be done before your kids can spend time watching TV or playing video games each day. 
Keep these tasks in your online calendar, and share them with your kids. By adding the tasks to a Calendar and sharing the calendar you can see what is being done and can hold them accountable. 
Using a Calendar in this manner is a business principle — so you are teaching your family many things by conducting "home business" in this manner.
6. Don't Forget to Declutter
Housekeeping isn't just about picking up after yourself; it's also about maintaining your home as a living space. Occasionally, this might involve some decluttering. Hoarding can crowd out your living space and make it difficult to keep clean.
Schedule a day, perhaps annually, to rid yourself of old items you no longer need. Old clothing and toys can be donated to local charities. Hazardous materials, such as e-waste and paint, should be taken to the appropriate collection site. Getting these things out of your home will make housekeeping that much easier in the future. 
7. Schedule an All-Out Cleaning Day
When all else fails, take an entire day to clean your home. Taking one weekend a month may be enough to take care of all your major housekeeping projects. If you like your home spotless, you may want to make it twice a month. 
With your online calendar, you can get organized for your deep-cleaning day. Prioritize what you want to get done, put together a task list, and assign duties to everyone who'll be participating. 
A clean home is a happy home. Making the time for housekeeping will be a constant battle with the other responsibilities demanding your time. Your online calendar will keep you in check and make sure you're giving your home the time it needs.