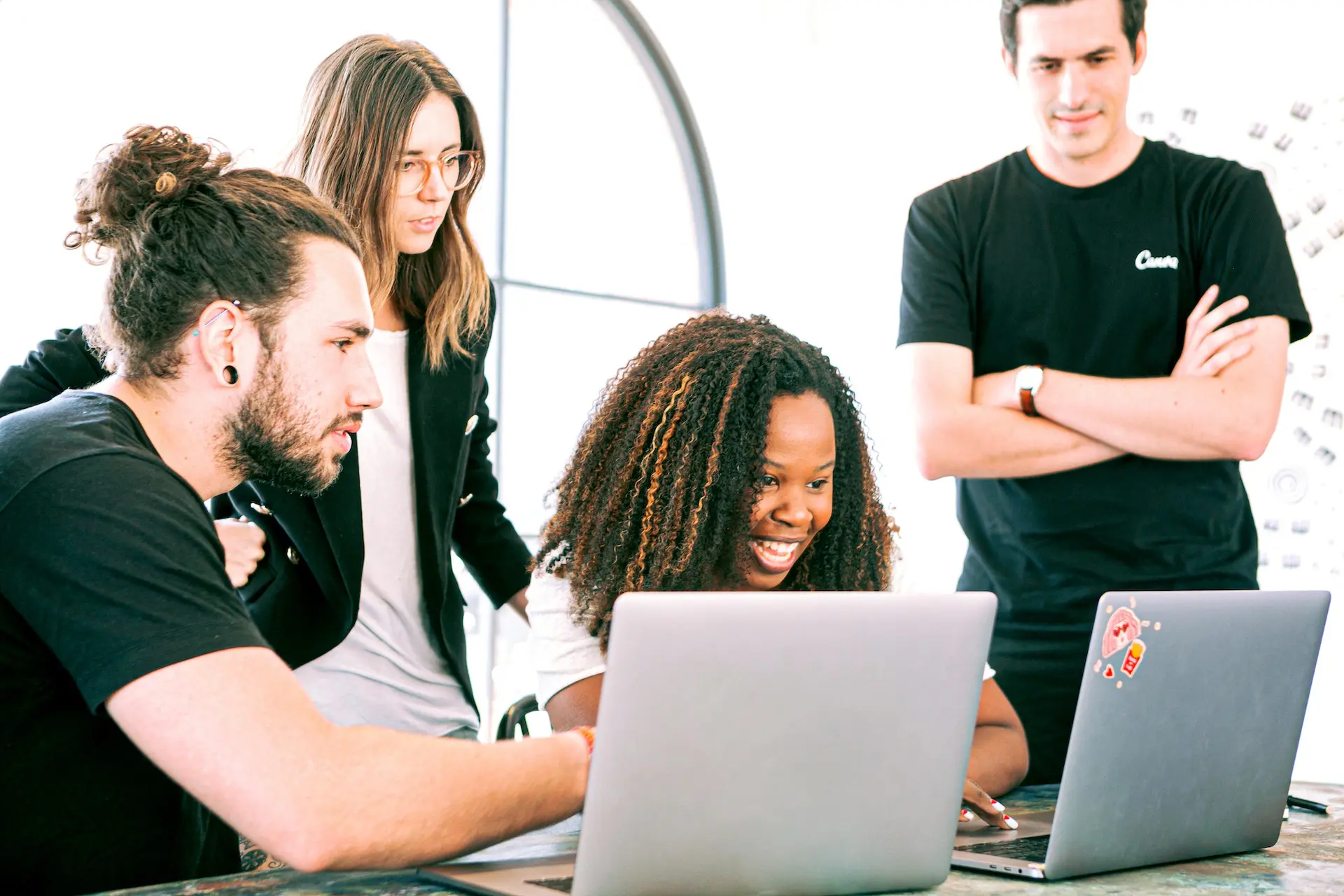 Generation Z will shape the future of work. Why? We will witness the largest and most diverse generation in human history. By 2025, Gen Z will account for 27% of the workforce in OECD countries and one-third of Earth's population. Gen Z, whose members were born between 1997 and 2002, grew up with technology and strong social values that shape their workplace demands. So it's not surprising that Gen Z's entry into the workforce is triggering changes in the employee expectations held by employers.
Despite this, many employers still hold outdated employee expectations. These expectations, however, result in employee dissatisfaction, low productivity, and high turnover.
There are always consequences to everything — and if you want to attract and retain Gen Z employees, you should be aware of the ten "old school" employee expectations that will soon disappear.
Related: 6 Things Gen Z Employees Want Their Managers to Know About the Workplace in 2023
1. Regimented schedules
Gen Z employees need to know that they are more than their jobs. However, they have also indicated in polls that they are willing to work hard on weekends and evenings when necessary to advance their careers. In addition, 73 percent of Gen Z employees desire permanent flexible work options, according to World Economic Forum research.
In contrast to the standard work schedule of 40 hours per week, nine-to-five, a flexible work schedule is a schedule that is not fixed. Examples include:
A combination of remote and on-site work.
Four-day workweeks.
Allowing employees to choose their own working hours.
Furthermore, according to Adobe's Future of Time survey, more Gen Z workers are most productive between six p.m. and three a.m. (26 percent) — which is more than any other generation.
Generally speaking, Gen Z is highly conscious of maintaining a healthy work-life balance — by offering more flexibility, that can be accomplished.
2. An internship is a must
Due to the availability of paid internships, many companies now debate whether internships are still necessary. Even though unpaid internships are not paid, they offer many benefits, including learning from experienced professionals and gaining access to a company. Watch, though; your state laws may say that you cannot have an intern work with no pay — and I've found you get a higher quality intern when you pay them well.
According to a 2021 StuDocu report, internships make students 15 percent less likely to be unemployed in their first year after graduation.
Considering that Gen Z values work-life balance, does it makes sense to spend time and effort on a 15 percent chance?
Moreover, an internship does not entail going through every aspect of a job. Most interns end up doing menial tasks. My experience with interns is that they are go-getters with a ton of experience that you want in your company — and they teach the rest of the team.
As an alternative to internships, there are several other ways to gain experience, including:
Taking on a summer job
Volunteering
Job simulations
Getting your certifications in order
Creating a personal brand
Shadowing in the workplace
3. Discussing salary or PTO during a job interview
In the past, discussing salary or PTO during an interview was taboo. Recently, things have changed. There's a consensus that people should know the salary range and if it's right for them.
This is especially important for Gen Z.
A better wage is expected from Gen Z workers. According to the 32,000 respondents of a Great Place to Work study, 69 percent of GenZers felt their wages were fair. Even though Gen Z respondents are overwhelmingly satisfied with their pay, it's seven points lower than other generations.
It has been suggested that this demand results from the wage losses caused by COVID. According to an ADP statistic, according to the study, Gen Z lost 11 percent of its jobs due to the pandemic. In comparison with the national average and corresponding numbers for other generations, this figure is 4.3 percent higher.
4. Loyalty to one company
Traditionally, employees stayed with their companies for their entire careers. There is, however, a much greater degree of fluidity in the modern workplace. It is more common for employees to change jobs several times throughout their careers.
According to Adobe, it is estimated that more than half of Gen Z and Millennial workers plan on seeking a new job within the next 12 months.
Employee loyalty from Gen Z is not guaranteed if you expect it from them. If they feel unhappy at their current job, they will leave to pursue a better opportunity.
Creating a positive work environment where employees feel appreciated and valued is more important. In addition, 70 percent of Gen Z employees said they would switch jobs if they had better productivity tools.
By doing the above, you will increase the likelihood that your Gen Z employees will remain with your company for a long time.
Related: 5 Simple Tips for Incorporating Gen Z Into Your Workplace
5. Companies cannot ignore ethics and social awareness
Research from Deloitte and NEW found that 77 percent of Gen Z respondents said working for a company that aligns with their values was essential. According to Deloitte, "Gen Z no longer forms opinions of a company based solely on the quality of their products/services, but also on their ethics, practices, and social impact."
This is true for prospective employers as well.
Gen Z needs to see firms taking action on topics such as climate change and sustainability to demonstrate their principles. In fact, 39 percent of Gen Z respondents said they were very or extremely concerned about the environment. Employers can attract younger talent by decreasing their carbon footprints and publicly advocating sustainability.
6. Experience and tenure are more important than upskilling
According to Gartner, the most valuable work of the future will be cognitive in nature. For complex problems to be solved, employees need creative, critical, and digital upskilling. Innovations, information, and business models continually expand, combine, and shift to accommodate the digital economy. These demands require employees to refresh their digital dexterity, constantly.
As such, it will be HR's responsibility to promote a culture of continuous learning, which means knowledge acquisition and transparency across the organization must become regular activities.
7. Employees should be willing to sacrifice their personal lives for their employers
In the past, it was common for employees to be expected to sacrifice their personal lives for the company. This meant working late hours, traveling frequently, and missing important family events. However, employees are more likely to value their personal lives in the modern workplace. They expect to be able to balance their work and personal commitments.
If you expect your employees to sacrifice their personal lives for the company, you set yourself up for failure. Employees will eventually burn out and leave your company. Instead, focus on creating a work-life balance that allows your employees to thrive. This will make them more productive and engaged in their work.
8. Bureaucracy
The Gen Z generation can be described as rule-breakers who want to work on their own terms to achieve their goals. Gen Z prefers their own space and freedom when they are in the mood to do something. They highly ignore any action that attempts to control their thoughts. In the event of similar experiences at work, they wouldn't be opposed to changing jobs.
Compared to their seniors, Gen Zs possess unmatched energy and motivation. In other words, rather than restricting Gen Zs through bureaucracy, employers should nurture their enthusiasm by periodically providing constructive feedback.
9. Motivation comes from money
Historically, money was a common motivator for employees. On the other hand, modern workplaces encourage employees to consider other factors, such as the work itself, company culture, and growth opportunities.
In particular, learning and development will always be at the top of the list among Gen Z. When necessary, they expect to apply what they have learned from their experiences. Even in your organization, Gen Z employees cannot be thought of as employees who only perform their duties. Their goal is always to learn and grow professionally as these employees seek opportunities to do so.
Employers should lean into employee expectations by providing various learning materials and support their desire to learn while on the job.
Related: 5 Ways That Gen Z Differs from Millennials That You Must Take Into Account When Promoting Your Busines
10. Employees should always be present and happy
Employees were used to being expected to be happy and present all the time in the past. Even when they weren't feeling happy — they were expected to smile and remain positive.
It is more likely, however, that modern employees will be honest about their emotions at work. They are not afraid to speak up in times of stress, frustration, or unhappiness.
Compared to other generations, Gen Zers are 7% less likely than other generations to describe their workplaces as psychologically or emotionally healthy, found Great Place to Work survey. Additionally, they were 7% less likely to believe they could take enough time off from work.
The survey also reports that Gen Z is the most stressed generation, according to the American Psychological Association. According to the APA, this trend is correlated with many sociopolitical crises the generation is experiencing.
It is unrealistic for employee expectations to include being  happy and present constantly. The result will be that they cannot be authentic, and eventually, they will turn resentful.
Rather than suppressing emotions, focus on creating an environment where employees can express themselves. Also, tell them it's okay to be unhappy sometimes and that you're here if they need it.