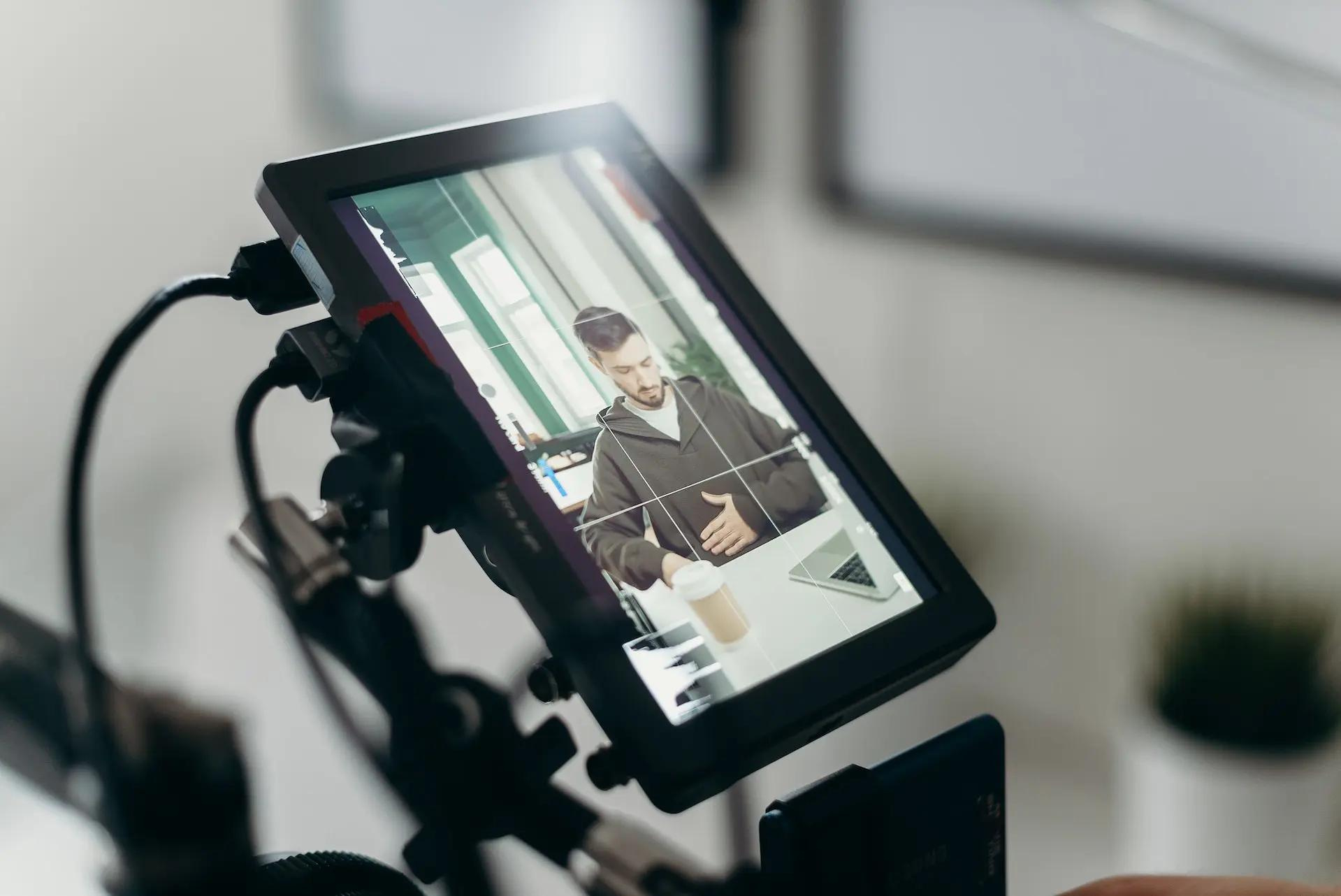 It's no secret that artificial intelligence (AI) is revolutionizing our lives and work. Automation, content generation, and insights provided by AI tools are already used to improve productivity. An analysis of Stanford and MIT researchers found that using AI tools like chatbots helps boost worker productivity by 14% at one tech company.
In other words, instead of fearing AI, embrace it. To get started, here are the 15 best AI tools, not named ChatGPT, we have found for increasing productivity. This article will explore how these tools can help you get more done, save time, and improve your workflow.
Schedules can be viewed daily, weekly, monthly, or yearly. They can also be shared easily with others. You can view and edit all your events on the unified calendar view and see all your team's scheduling time slots on the scheduling view for the first time; it is the first calendar and scheduling tool combined.
To avoid unnecessary clutter, Calendar hides UI elements that aren't frequently used from view to maintain a minimalist design. You can color-code your personal and work events and view multiple calendars at once with a unified calendar feature. You can view up to 10 calendars from the app's dashboard.
The Calendar app synchronizes with Google Calendar, Outlook Calendar, Exchange, and Apple Calendar. It also synchronizes with Zoom, Zapier, Stripe, Salesforce, Hubspot, Microsoft Teams, and Google Meet. There's also a handy tab for detailed analytics. In this report, meetings attended, hours spent, and events attended/missed/rejected are displayed graphically.
With regular use, scheduling Calendar becomes increasingly valuable. With artificial intelligence and machine learning, it develops scheduling experiences tailored to your needs. Essentially, Calendar will help you use your calendar better. Moreover, since the Company is committed to AI investments, these AI boosts will likely make scheduling even more efficient.
Calendar.com has three different plans including the free Basic plan, the Standard plan ($20/month), and the Pro plan ($24/month).
Professional bloggers and content creators can automate their blog posts with Jasper, a tool based on AI technology. With it, you can focus on other business-related tasks instead of writing content. With Jasper, content creators can focus on their strengths, such as creative thinking and idea generation.
This content creation tool, formerly Conversion.ai, includes some built-in features for quickly creating various types of content. Moreover, you can dictate content to its AI writer to make it more accurate and high-quality.
What's the best thing about Japser? In addition to creating blog posts and articles, it can assist with social media content, website content, Linkedin postings, YouTube scripts, and creative writing. Further, they have released Google Docs and WordPress plugins that are easy to integrate.
Jasper offers three payment options; Creator ($39/month), Teams ($99/month), and a custom price for the Business plan.
Using Wordtune, paste your text into the white page on the web app, and you'll see a list of suggestions and corrections. Here are the AI controls you can access at the top of the page:
By selecting Rewrite, you will be provided with suggestions for any parts of the highlighted text.
The tone is controlled by two buttons, casual or formal.
The shorten and expand buttons control the length of the text, either summarizing or adding extra information.
The beta version of Spices can emphasize ideas, add counterarguments, or crack jokes.
Pricing details: Free: $0; Premium: $9.99/month; $119.88/year; Premium for Teams: Contact AI21 LABS for details.
This AI-powered image generator tool creates stunning visuals quickly and easily. Using the right keywords, you can create beautiful visuals in no time. The more precise and clear your vocabulary, your results should be more accurate. It also doesn't require any downloads since it's a cloud service.
You can use Neural.Love to create attractive images for your website, presentations, and more. Also included are tools for creating unique designs, enhancing images, audio, and video, and generating mockups.
As for pricing, Neural.Love uses credits. Credits are automatically renewed each month according to your plan. If you don't use your credits, they will carry over to the next month. You can use your credit for one year after purchasing it.
Starter (Free, 5 credits); Subscription ($30, 300 credits); Pay As You Go ($57, 300 credits).
It takes a lot of effort to produce video content. Among them are writers, videographers, crew, actors, editors, etc. The process of producing it can be time-consuming and expensive, depending on the type of content. Is AI helpful here? Without a doubt.
To begin, click New file, then type each line you wish the AI to narrate. Click the icon to the right to choose the stock video to go with the image placeholder. You can change the voice by clicking on the name. You can now watch the video by clicking play.
The voiceover sounds good initially, but highlighting text and making changes will allow you to adjust pitch and speed. You can also pause the video since long stretches of text without a break might appear strange to viewers.
While there is a free plan, more robust paid plans include Basic ($8/month), Standard ($28/month), and Premium ($88/month).
SurferSEO provides an extensive set of SEO features through its web-based interface. This is indispensable for any digital marketing agency or individual who runs an online business.
Despite its extensive set of SEO features, it is easy to use and powerful at the same time. The package includes onsite optimization, keyword research, competitor analysis, backlink analysis, and competitor analysis.
In addition, you can track your progress and benchmark your business against your competitors with its handy reporting feature.
Before committing to anything, SurferSEO offers a free trial so you can evaluate if the service fits your needs. After that, you can choose between the following plans: Lite ($19/month), Essential ($69/month), Advanced ($149/month), or Max ($249/month).
With Genei, you can work more efficiently with web pages, documents, and PDF files. As such, Genei is your solution if you're looking for a tool that can help you manage large numbers of documents quickly and easily.
Thanks to Genei's unique combination of keyword extraction, semantic search, online word processor, and summarization features, you can easily find the information you need when you need it. The result is that you spend less time digging through data.
In addition to a search engine, Genei allows you to annotate articles, tag words and phrases with your own definitions, and organize documents by project. This AI tool allows you to easily manage your research and read more. In short, Genei offers a straightforward yet effective project management solution that can boost productivity.
Genie AI offers a free trial. Pricing for Genie AI starts at $12.63 per month.
With Otter, you will receive a complete summary of everything that took place during your meeting. Using the software, you can record meeting audio, make notes, and capture slides, resulting in a well-written meeting report.
In addition to generating lecture notes, Otter includes slides for referencing when necessary when taking classes on Google Meet or Zoom. Sales teams can use Otter to keep track of customers' requests and questions so they can reply appropriately.
As a starter plan, Otter offers limited features. If billed monthly, the pro plan is $16.99 per user per month or $8.33 per user per month when billed annually. The business plan costs $20 per user per month when billed annually or $30 per user per month when billed monthly.
It may not be feasible for tech-savvy workers to write to-do lists on paper. The better alternative might be Todoist, an online task manager and to-do list app that works across 15 platforms, including Web, iOS, Android, Google Chrome, and Mac.
With 30 million users and teams, planning your days and accomplishing tasks is easy. For example, different websites can be added to users' task lists, such as a blog post to read or a wish list item. When switching between platforms, users can add or finish tasks in one place, eliminating disruptions to their workflow.
Furthermore, you'll always know what to focus on next because Todoist suggests the right tasks at the right time. You can also set recurring events, delegate tasks, and connect your email, calendar, and files.
Todoist offers a free plan, Pro ($4/month) and Business ($6/month).
With Growbots, businesses can gain expert marketing and sales insights to grow their business. By automating their marketing processes, businesses can increase lead generation efficiency and their lead generation efficiency.
In addition to finding the best prospects, sending them customized emails, following up at the right time, and storing previous conversations, Growbots helps sales teams find the best prospects. By dragging and dropping, you can easily generate and send email messages.
Also, analyzing your email performance and customer interactions is easier with built-in analytics. In addition, it allows you to adjust upcoming campaigns to improve their effectiveness.
Three pricing options are available: Outreach ($49/month), All-in-One ($199/month), and Pro — you'll have to contact for pricing.
Regardless of your industry or profession, email probably plays an important role in at least some of your tasks.
However, inbox management can be time-consuming, but tools like Remail can make it easier.
By selecting whether to send a positive or negative response, this Gmail extension drafts a message to match the style and tone of the email. The Remail system will generate a full response based on your input, or you can summarize your response in a few words.
You can explore Remail for free. After that, you have the following options: Starter ($5/month), Pro ($19/month), and Pro+ ($49/month).
Featuring music for meditation, sleep, focus, and concentration, Brain.fm offers a variety of options for its users. The music has been specially designed to work with brainwave patterns to improve concentration and mood.
Through their custom-curated playlists, people can focus, sleep, or relax using neuroscience. Also, listeners can create playlists according to their mood and desired listening goal on Brain.fm.
Users can create tailor-made playlists based on their activity with Brain.fm — from focusing on work tasks to relaxing before bedtime with ambient sounds and soothing melodies.
Brain.fm costs $49.99 per year.
Using Taskade, you can manage your products and teams all in one place. By chatting with Taskade AI, project managers can create product tasks, mind maps, workflows, and outline. Its AI Productivity ensures you don't miss meetings or assignments.
As well as providing seamless collaboration, Taskade provides a detailed overview of progress made on a product, and version control ensures that your work is always accessible.
Taskade offers two pricing tiers: Personal & Family and Teams & Businesses. A free plan comes with 1,000 AI monthly credits and 250MB of storage for up to three members.
Family and personal plans start at $4 per month when billed annually, and $8 per month when billed monthly. If billed annually, the team and business package costs $19 per month, whereas if billed monthly, it costs $39 per month.
You can make your life more convenient with Lindy.ai, your ideal personal AI assistant. With Lindy.ai, you can summon it anywhere and have it perform different tasks for you.
A few examples are drafting and sending an email, auto-resolving conflicts, managing contacts, and taking notes at meetings. Your favorite tools, such as Google Calendar, Slack, and Hubspot, can also easily integrate with Lindy.ai, improving your experience.
In addition to summarizing YouTube tutorials, podcasts, web articles, etc., you can get a daily briefing from it as well.
As a standout feature of this AI assistant, it analyzes your inbox and shows you the emails that are most important first, based on their importance.
If you're on a team, both remote and on-site employees can benefit from Time Doctor. By using the software, users are able to stay focused and productive.
The system tracks team members' activities and time spent at work. From there, they are provided with detailed performance reports.
It is useful for employers who have distributed workforces or need to monitor employees' activities. Furthermore, it allows them to improve their productivity and efficiency at work by giving them feedback.
You can monitor how much time employees spend working in addition to setting up alerts when they work too much or too little. What's more, Time Doctor can be used to create seamless timesheets and payroll, project management, and distraction alert.
Additionally, it does not require employees to install anything on their devices.
The Basic plan starts at $5.9/per user/per month, followed by Standard ($8.4/per user/per month) and Premium ($16.7/per user/per month).
FAQs
What are AI productivity tools?
Artificial intelligence productivity tools automate tasks and increase productivity through artificial intelligence (AI). You can use these tools to create content, enhance text, generate images, take notes, create videos, create transcriptions, create slide decks, and presentations, conduct research, and automate processes.
How can AI tools help me be more productive?
In addition to helping you be more productive, AI tools can also be used for:
Automating tasks. You can automate repetitive tasks using AI tools, allowing you to focus on more important tasks.
Providing insights. By using AI tools, you can gain a deeper understanding of your data and make better decisions.
Personalizing your experience. AI tools can enhance your user experience, making it easier to discover the tools and information you need.
Making recommendations. Artificial intelligence can help you save time and effort by making recommendations based on your past behavior.
What are some of the benefits of using AI tools for productivity?
Artificial intelligence tools can improve productivity in the following ways:
Increased productivity. You can free up more time by automating tasks using AI tools.
Improved accuracy. By using AI tools, you can improve the accuracy of your work and catch errors you might have otherwise missed.
Enhanced creativity. It's possible to be more creative by using AI tools to generate new ideas and insights.
Improved decision-making. By providing insights into your data, AI tools can assist you in making better decisions.
What are some of the challenges of using AI tools for productivity?
Using AI tools for productivity can present some challenges, including:
Cost. Businesses, especially, can find AI tools expensive.
Accuracy. It is possible for AI tools to make mistakes, and they are not always accurate.
Interpretability. Understanding how AI tools make their decisions can be challenging, which makes them hard to trust.
Bias. The results of AI tools can be inaccurate or unfair due to bias.
How do I choose the best AI tool for my needs?
It is important to consider a few factors when choosing an AI tool for productivity, including:
What you need. In what ways will the tool be useful to you?
The budget you have. What is your budget for the tool?
Features of the tool. Which features are important to you?
Accuracy of the tool. Does the tool have a high level of accuracy?
Easy of use: Is the tool easy to use?
Image Credit: Photo by cottonbro studio; Pexels; Thank you!