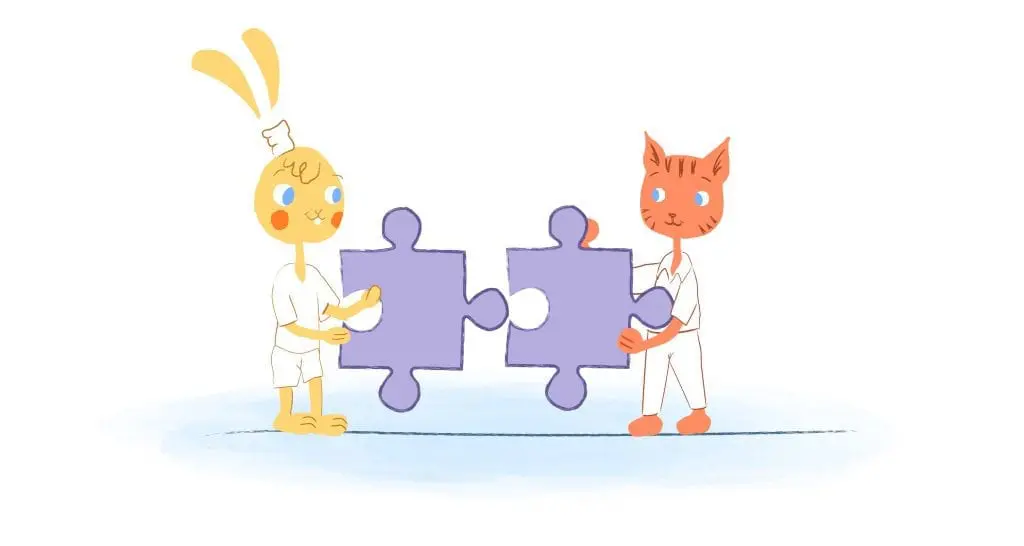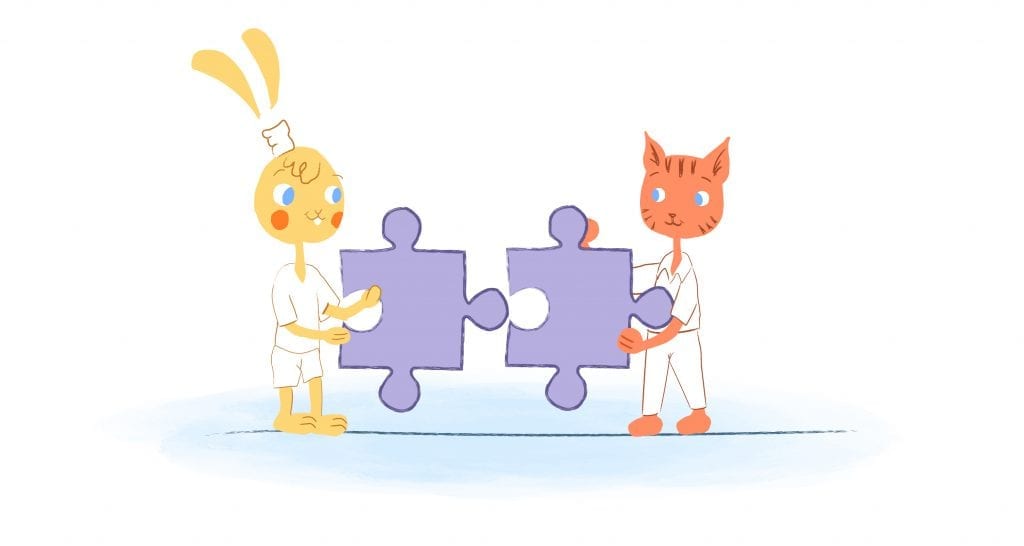 At some point, your business might consider a way to outsource your work, delegating some of your functions or responsibilities to a party outside the business. If you're used to handling everything in-house, it's a nerve-wracking thought, but it's also one that could save you lots of time, or ensure that your work is in more capable hands.
If you're weighing your options, there are a few key questions to consider before you start to outsource your work.
What is your core motivation?


Why are you really looking to outsource? There are many acceptable motivations here: you could be trying to save time, you could be hoping to operate more efficiently, or you could be looking for more quality than you could provide in-house. Your exact motivations don't matter as much as your acknowledgment of those motivations; only when you identify and document your end goals will you be able to optimize which partners you choose and how you establish those partnerships.
In short-term situations, your motivation is usually clear. For example, you might have a design project due for a client in a week, but you don't have the manpower to handle it; in that case, you need to get the job done faster, and since you won't be able to hire anyone new that quickly, outsourcing is your best option.
Things get more complicated when your business matures, and you start thinking about adding outsourcing as a constant feature of your business. In these scenarios, there are usually multiple motivations in play. For example, you might consider hiring an offsite personal assistant to save you time and make you less stressed, and possibly give you an option for when your workload becomes overwhelming—without the need to hire someone full-time.
Which functions need outsourced?


Next, you'll need to consider which of your business functions you're going to outsource, turning to the goals you outlined in point one to guide your decision. For example, if you're outsourcing because you need more expertise on a given subject, you might be tempted to outsource demanding technical areas of the business. If you're short-staffed in a specific department, you might outsource to compensate for your lack of manpower.
These are some of the most commonly outsourced areas of business:
Accounting and bookkeeping.


Accounting and bookkeeping is an essential function for any business, but finding someone with the right skillset at the right price level can be tough. Small businesses may need help, but may not be able to afford a full-time hire, while bigger businesses may have long-term needs that can't be fulfilled by an in-house team.

Legal work.


Lawyers are expensive, and most businesses won't need them on a regular basis. Instead, they'll turn to firms or individual lawyers to handle things like drafting contracts, overseeing mergers, and handling cases if and when they come up.

Marketing and advertising.


You probably have a good idea of what your brand is like, but when it comes to illustrating that brand and reaching out to new demographics, marketing and advertising are frequently best left to experts. Marketing agencies have more experience, access to more specialists, and they'll take responsibility if you don't see results.

Customer service.


Customer service has high turnover and is hard to manage without creating a separate wing of your business; that's why so many you might decide to outsource your work. The fact that it doesn't demand much in the way of technical expertise is a big plus.

Software development.


Software developers can be expensive, and tend to specialize in one or two key areas. It simply doesn't make sense to bring those developers in-house on a long-term basis, especially when there are so many freelancers and development firms to choose from.
Finding the people you do want to hire in-house can be a challenge, and there's no guarantee of recruitment or retention rates with an in-house recruiter. That's why so many businesses move to outsource recruiting.
How are you going to outsource?


No matter which functions you're going to outsource, you'll probably have your choice of a few different outsourcing options. One of the main decisions you'll face is whether to work with an agency or hire a freelancer/contractor. Agencies tend to be a bit more expensive, but for good reason. They have access to an entire staff of specialists, sometimes in very different areas, so they don't have to rely on a single person's general expertise to solve problems. They tend to be in business longer, and have more experience working with business clients. You may be able to have your own account representative within the agency, and in most cases, you'll have some guarantee of success—like ROI or close rate—and a party to hold accountable if things go wrong.
Freelancers are also a good option, however. They tend to be much less expensive than agencies or firms, and may be willing to work on more flexible terms; for example, agencies frequently want you to sign an ongoing contract, while freelancers may be happy with a-la-carte work. Freelancers also give you more total options, since there are usually thousands to choose from in a given field. You may have to deal with some flakiness, but once you find a reliable candidate, you can feel more confident assigning work to them in the future.
Neither choice is inherently better than the other, but you'll need to consider these strengths and weaknesses as you move forward.
What's the value of your time?


Next up, you'll need to think about cost and value—of both the outsourcing option you're choosing and the in-house function you're replacing. It starts with recognizing the value of your own time (and the time of your employees). How much is your time worth, per hour, and how much time would it take to recruit, hire, and train someone for the position you're thinking of outsourcing? Compare that to the rate of your prospective freelancers and agencies, and see if the move is worth it.
Many people make the mistake of underestimating the value of their own time. They see that a freelancer would cost $40 an hour, or an agency would cost $50, so they forgo those options in favor of adding to their already-heavy workload. But consider your salary at your last position, or calculate how much revenue you could bring in if you were solely dedicated to the most valuable tasks in your business. Are you worth $60 an hour? $80 an hour? More? If so, you can consider hiring an external agent to be a way to maximize your profitability—especially if your hours are already at their limit.
Is this short-term or long-term?


Finally, consider whether you want this to be a short-term arrangement, or whether you want to convert it to a long-term partnership. Most agencies and firms strongly prefer long-term partnerships, and may not even offer short-term engagements as an option; instead, they'll push you toward six-month packages or monthly subscriptions.
This is usually more of a consideration with freelancers and contractors. After hiring them for one specific job, or for a limited time, you'll have the option of keeping them on, or reconnecting with them the next time you're in this situation. Being friendly and fair throughout the process and communicating clearly and proactively can help you ensure you remain on good terms. Of course, you'll also want to spend time evaluating their work to see if they're worth keeping on in the first place; not all contractors will provide you the same level of service.

Core Weaknesses (and How to Compensate for Them)
There are some inherent weaknesses to outsourcing your work, no matter how you look at it, but there are some easy ways to compensate for them:
Outsourcing can be expensive if you aren't careful, but shopping around for the right partner can help you mitigate those costs. Look not only at the bottom-line cost of each option, but also which products or services you're getting in return, and try to cultivate a better professional relationship so you can score a discount in the future. Many freelancers and agencies will cut you a deal based on volume or your history with them.
Necessarily, you'll sacrifice some control when you outsource, but you can compensate for this by setting clear expectations from the beginning of the partnership, choosing a partner who's willing to be transparent, and staying actively involved in communication. You can't specifically control what your new partner does, but you can set up safeguards to protect yourself from the fallout of a bad decision or low-quality work.
Jumping back and forth between vendors

can be chaotic and cause your business to suffer

. Your best bet here is to use consistent standards when finding new vendors, and try to maintain your partnerships as long as possible.
Outsourcing can ultimately be a valuable decision for your company, especially if you think the decision through and attempt to make the most of the time and money it will cost you. Every business will need something different, so consider your unique situation, and adjust your pursuit accordingly.