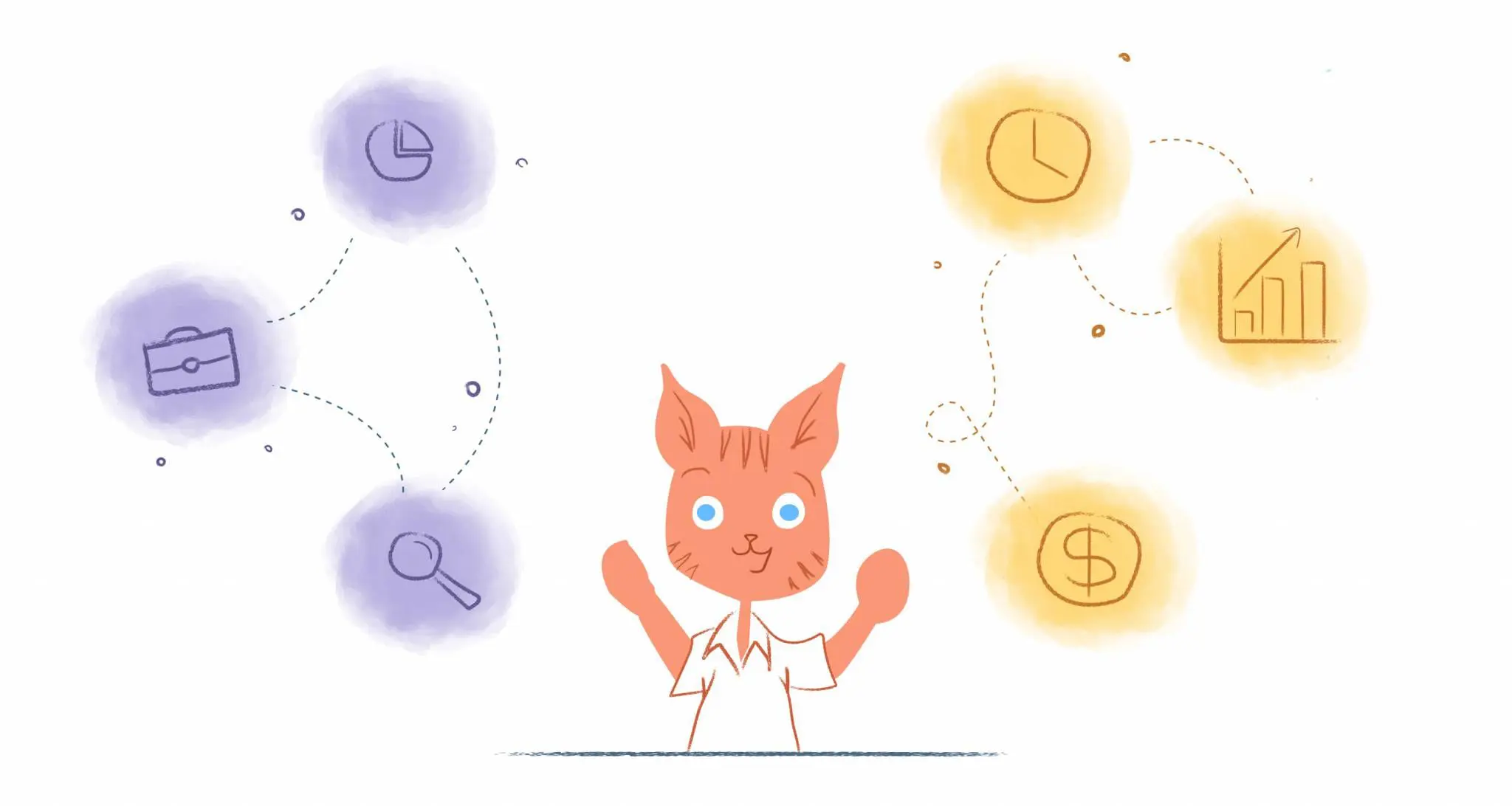 When it comes to productivity there are numerous external factors that can influence how productive your day will be. Everything from the temperature, background noise, lighting, and being satisfied at work can all play a role. One of the factors that's not discussed much is all of the productivity trends.
Not only do these trends impact your productivity, they'll also directly change how you use your calendar as well.
Whether if you're working solo or leading a team — here's six productivity trends and how they'll affect your calendar.
Flexible schedule.
It's expected that by 2030 professionals will primarily work from home using super-fast data terminals. This shouldn't come as a surprise considering that technology has made working remotely possible. In fact, the entire Calendar team consists is virtual. This means that you won't have the standard nine to five schedule.
Several studies that have found that flexible schedules can boost productivity. For example, Bentley University found that 77 percent of Millennials stated that flexible schedules would make them more productive at work. Another study found that flexible workers achieved more, were sick less often, worked longer hours, and were happier.
Simply put, instead of blocking out nine to five on your calendar every Monday through Friday — you could block out seven am to noon and then  three pm to  five pm or you could work from 10pm to six am if you're a night owl. These factors are based around your lifestyle, when you're most productive in the day, and what time zones your colleagues reside in.
Cross-training.
In most organizations there are clearly defined roles. Project managers manage. Developers, develop. And so forth.
Obviously this makes sense. If not, how else would you expect to get anything done. The problem can be that there's little "emotional empathy." In others words, not putting yourself in someone else's shows.
For example, your developer is scrambling around trying to fix a website crash. But, you're worried about adding a new feature to your app. You don't understand why it's taking them so much longer to fix the crash and new start on the app's new feature. After all, shouldn't it just take a couple clicks of a button?
Schedule in your calendar opportunities for you and your team to not only enhance their existing skills, but also develop new ones. You could also schedule times for team members to shadow and cross-train with others.
This way they can understand what a typical workday is like for their colleagues. This doesn't just train up employees that have empathy and understanding for someone else — they can learn to gage their own work and their other colleagues work timeframes and how this will line up together. Everyone will work better together.
Social bonding.
Whether you're working remotely or in an actual office, you need to make time to socially bond with your team. This gives everyone a chance to recharge. It's also a great team building exercise.
If managing a virtual team this could be a keeping chat rooms on Slack open or scheduling virtual events. Even a biweekly Skype call will suffice.
If you're traveling and will be in your colleagues neck of the woods, make it a point to meet-up with them — even if it's just for a cup of coffee.
If you work side-by-side with your team, this can be a little easier. Schedule outings and happy events so that everyone can interact outside the workplace.
One of my favorite strategies, however, is adding a day of volunteerism to your calendar. Instead of working all, you and your team go out and spend the day volunteering at a local non-profit.
Gamification.
Gamification makes work more fun, fulfilling, and competitive. This is because you or your team can earn points for reaching predetermined targets. For example, Challenge Timer — users of the Pomodoro Technique — to break large projects into smaller tasks. This way they can become more manageable and easier to complete.
Challenger Timer is available on both Android and Apple devices.
Foster a culture of asking for help.
Regardless of your position, it's important to recognize your weaknesses and not be afraid to ask for help. This can help you grow both personally and professionally. In fact, Millennials demand mentoring or they'll take their skills elsewhere.
One of the easiest ways to do this is by schedule a meeting once week to go over a problem and how you can solve it.
Practice the 5-Minute Rule.
Meetings are crucial. But only if they're productive and don't eat-up too much of your day. Organizations are embracing agile meetings and daily-in check-ins instead of lengthy meetings that last for an hour or so.
The catch? These meetings are no more than six minutes long. If someone speaks too long, they are politely cut-off.
To keep the meeting flowing, the Wall Street Journal notes, "Participants must learn to distill their ideas and requests to the conference-room equivalent of an elevator pitch." This means everyone attending has just 15 to 30 seconds to speak.