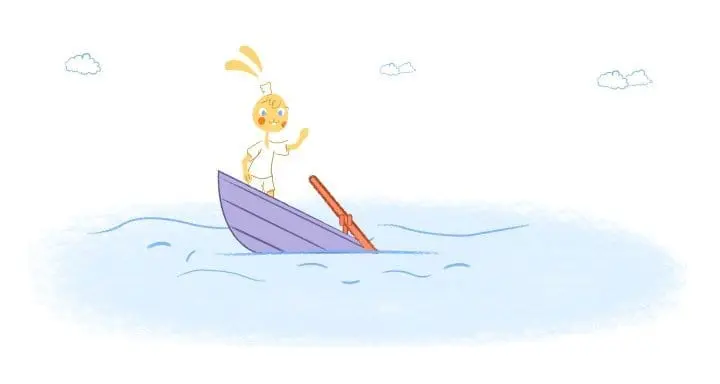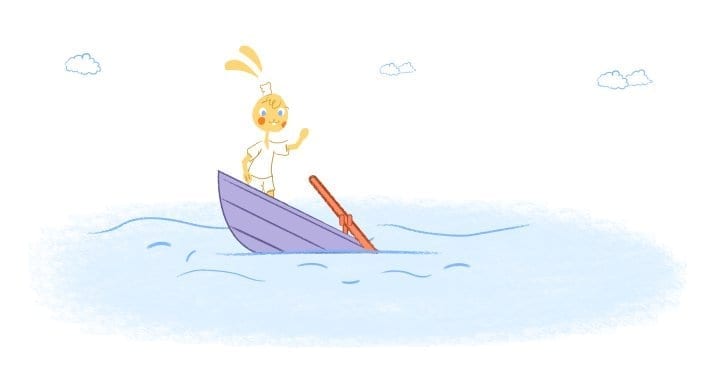 If there was a silver lining with the novel coronavirus (COVID-19) pandemic, it removed the stigma of mental health. Until then, most of us just soldiered on — no matter how we felt emotionally or mentally.
However, being confronted with a sudden and life-changing event changed that. It's taken a significant toll on our health and well-being. As a consequence, we're being more open about the importance of protecting our mental health.
But, you don't have to wait for a disaster to strike. It's essential to stay out of disaster mentally and guard yourself to be more resilient, satisfied, and productive.
Take complete care of your health.
"The mind and the body are intrinsically linked," Melinda Smith, M.A., Robert Segal, M.A., Lawrence Robinson, and Jeanne Segal, Ph.D. for HelpGuide. "When you improve your physical health, you'll automatically experience greater mental and emotional well-being." What's more, physical activity releases endorphins, reduces stress and improves memory.
What if you hate to exercise or believe that you don't have the time? "Even modest amounts of physical activity can make a big difference to your mental and emotional health," the authors add. And, even better? "It's something you can engage in right now to boost your energy and outlook and help you regain a sense of control."
For example, set aside 30 minutes a couple of days each week for rhythmic exercises, like walking, dancing, martial arts, or swimming. Give yourself a bonus point for incorporating a mindfulness aspect. "Instead of focusing on your thoughts, focus on how your body feels as you move—how your feet hit the ground, for example, the rhythm of your breathing, or the feeling of wind on your skin," the authors suggest.
Other ideas would be engaging in yoga or going for hikes. Both are simple and effective ways to fight back against insomnia, anxiety, depression, and stress. These activities can also bring you back into the present.
Additionally, consume a brain-healthy diet. Ideally, you want to eat foods that boost your mood like almonds, avocados, leafy greens, and fresh fruit like blueberries. And, don't forget about beans, flaxseed, and fatty fish that are rich in Omega-3s like salmon.
And, make sure that you aren't skimping on sleep. Make getting seven to nine hours of sleep a night a priority. A couple of ways to achieve this would be implementing a calming evening ritual and sticking to a consistent sleep schedule.
Identify triggers.
Daily, we all have unique things that can make us anxious or stressed. For instance, a study in 2010 found that caffeine can fuel anxiety if you are struggling with a generalized anxiety disorder. For others, triggers could be public speaking, worrying about money, or consuming too much news. I've had to stop watching the news completely — I can't unhear it.
If you know what causes discomfort, then you can avoid them. If it's caffeine, then you would switch to decaf or tea. Or, at the very least, reduce your exposure like limiting how much news you watch per day so that you can stay informed without getting worn out.
In other situations, determining these can help you problem-solve. If you have a fear of public speaking, then you could take a class or seek positive reinforcements to put you at ease. And, if you're experiencing PTSD, you should work with a mental health specialist to help you identify and overcome personal triggers.
Stick to a routine.
Daily routines, no matter how trivial, are essential to our mental health. They create structure, provide a sense of accomplishment, and let us and those around us know what we're doing. And, they're especially important during turbulent times.
"Routines can create a positive level of stress that keeps us focused and may avoid some of the depression that many people may experience as a result of the COVID pandemic, isolation, fear, and uncertainty," said Ramon Solhkhah, M.D. "I recommend creating and maintaining routines that you can follow even in quarantine that will help reduce the mental health impact of what we are experiencing."
Here's the best part. Routines don't have to be too complicated. Most of them are pretty simple. Examples would be a sleep-wake schedule, eating meals simultaneously, getting showered and dressed for work (even if that's at home), and exercise. Even if your routine gets disrupted, these are all activities that can be easily be put back into place.
Acknowledge what you're feeling.
Sometimes we tend to bottle up our emotions. That's a big no-no. Besides not getting to the right cause, this can be life-threatening as suppressing emotions can lead to heart disease.
A better idea is to unbottle your emotions by:
Make social connections a priority.
"Human beings are fundamentally social animals, and it is the protective nature of our social relationships that has allowed our species to thrive," Emma Seppala wrote for Scientific American. "Decades of research shows that social connection is a fundamental human need linked to both psychological and physical health, including a stronger immune system, faster recovery from disease, and even longevity."
Because of this, it's no surprise that disasters can bring people together. But, why wait until things hit the fan? Spend quality time with your friends and family. That means not doing things like responding to emails so that you can be 100% present with them.
At work, check-in with your employees and get to know them. Whether that's a virtual lunch or in-person after-hours event, having friends at work increases happiness. Also, it will make you more successful since you're seven times more likely to be engaged in your job.
Make an appointment with yourself.
We make appointments for everyone and everything else before ourselves. I'm talking about meetings, deadlines, and family obligations. While that is the ebb and flow of life, you also need to make yourself a priority.
Some of this should will be obvious to you. You've heard it all before. For example, scheduling a visit to your doctor, dentist, or other specialist to maintain your physical health. And planning downtime and leisure activities.
Sometimes you may just need to take a mental health day. Here you would create an "out of office" message in your calendar and set up automatic email replies. From there, you can spend the day, however you want. Whether it's getting your haircut, relaxing at a spa, hanging out with friends, going on a shopping spree, or volunteering.
Whatever you choose, engaging in self-care helps you cope with stress and improves cognitive functions.
Simplify your life.
"Everything in your life takes up space," says Amy Morin. "Whether it's mental space, physical space, or calendar space, you only have so much room."
"Everything you own, everything you do, and everyone you spend time with — costs you something," adds Morin. "And when you have an abundance of stuff, it costs you a lot." As a result, this puts a drain on your energy, time, and space.
When you simplify your life, you'll have less stress and be freer to enjoy your life. But where exactly can you start?
Leo Babauta of Zen Habits has a shortlist, first "identify what's most important to you." Second, "eliminate everything else."
Morin, however, goes into a little more detail. She suggests that you can simplify your life by:
Decluttering your home. "A clean, organized space helps you feel more productive and energetic than when you're living among heaps of clothes, stacks of papers, and piles of dishes," Morin says.
Get rid of bad mental habits. Toss out negative clutter like negative self-talk or dwelling on the past. Replace them with healthier thinking habits like gratitude.
Cut out toxic people — when you have a choice. I'm talking about people who waste your time and make you feel like garbage. Instead, spend more time with positive and uplifting individuals.
Take charge of your money. "Create a budget and establish clear goals, and your financial decisions will become much simpler," suggests Morin.
Gain control of your time. Remove unnecessary commitments from your calendar, say "no" to time-wasting activities, and book your priorities first.
Level up your mindset.
Generally speaking, a mindset is how you think and perceive the world. It also plays a massive role in determining achievement and success.
Based on the work of Carol Dweck, people have either a fixed or growth mindset. Those with a fixed mindset believe that qualities like intelligence and talent are unchangeable. But, if you have a growth mindset, you can enhance these qualities through hard work.
More interesting, it's also been found that mindset can influence how one deals with challenges. For instance, when trying to overcome a problem, people with a growth mindset have greater resilience and perseverance.
The good news is that you can upgrade your mindset by:
Change your negative self-talk to an empowering speech.
As opposed to complaining and focusing on what you don't have, talk about what's going well.
Learn and apply new information and skills.
Surround yourself with people who are supportive, but also challenge you.
Break out of your comfort zone from time to time.
Don't worry about being productive.
Isn't this counterintuitive? Not precisely since trying to be productive 24/7 is just putting pressure on ourselves.
For instance, you go for a walk after lunch. That means you have a 20-minute break. It's often recommended that you spend that time having a walking meeting or listening to a podcast.
Look, I'm all for getting creative with your time. But, you also should be able to go for a walk just to escape and let your mind wander. In other words, it's alright to be lazy.