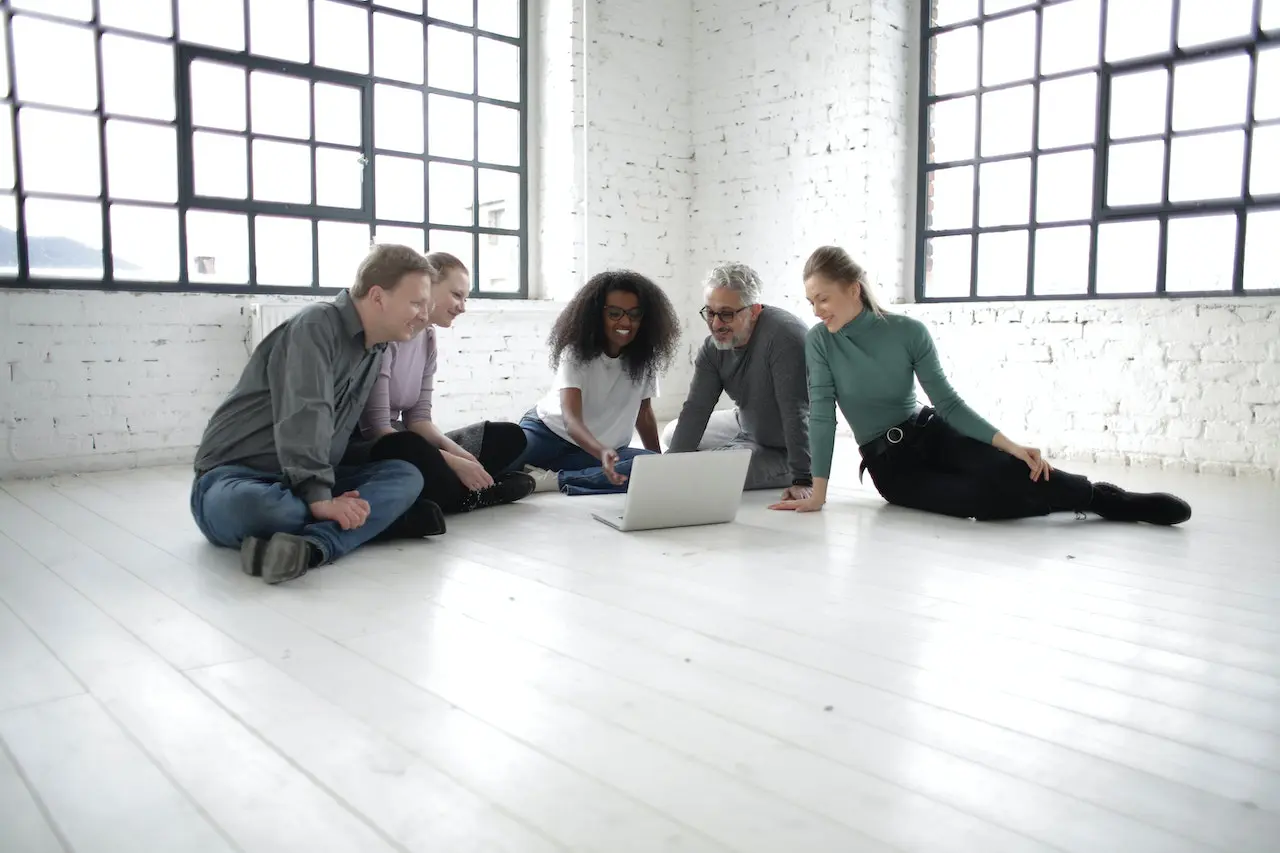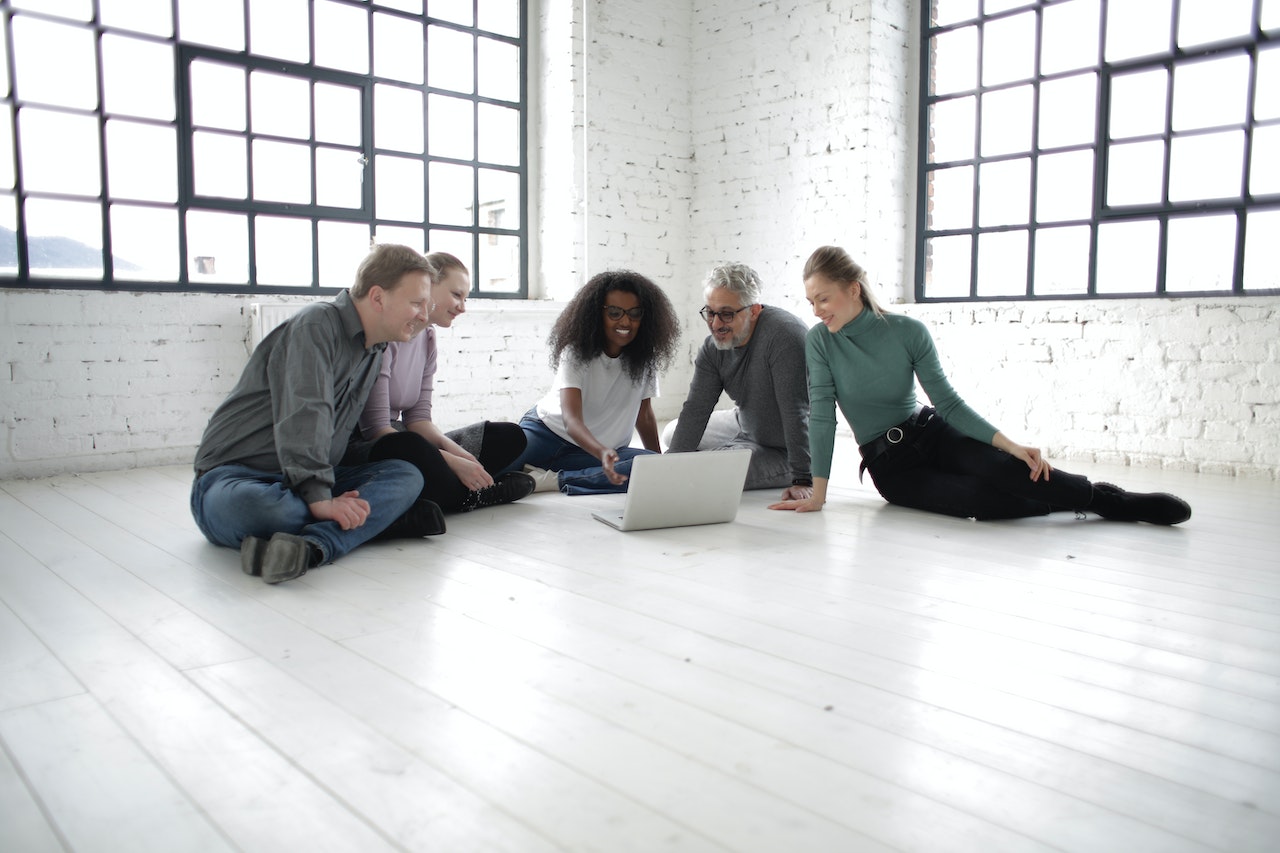 Perhaps the biggest concern these days for remote working companies is keeping their employees engaged, motivated, and productive all the same time.
While an increasing number of employees are becoming more isolated due to the advent of working from home, company executives, managers, and hiring managers are looking towards improving the quality of team engagement through a mirage of team-building activities.
Yet, despite having nearly unlimited access to these activities and more employees requesting to work from home, or at least hybrid, executives remain concerned that their workers will disengage from the company and their colleagues.
This couldn't be further from the truth, as a study in the Harvard Business Review found that remote employees had at least 60% more team meetings per employee in 2022, compared to 2020.
In a time where the virtual office is becoming the new norm and companies are increasingly transitioning towards moving into the digital working ecosystem, keeping employees engaged and motivated at the same time is an essential part of any company.
Why Virtual Team Building Activities Are Important
For some employees and managers, the shift from in-person to remote work can come with its own set of challenges, which in recent times have developed innovations and team working abilities to help employees grow and expand their current careers.
Unlike in previous years, where team building activities required workers to be present, the introduction of conferencing platforms, such as Zoom, Google Hangouts, and Microsoft Teams have enabled employees to remain connected and effectively communicate, even when these transmissions are unrelated to work or outside of normal working hours.
In some instances, it's been found that having some form of team building or running a team building activity can help boost work ethic and innovation up to ten times. This shows that although the mundane and traditional office has been eliminated from everyday work life, there is still space for teams to improve their performance and productivity, regardless of their locale.
Given the chance, employees who can socialize with their peers will often have a higher ability to work effectively in a team, collaborate on projects, and share ideas or inspiration. This can help eliminate the barriers some remote-only companies tend to face, and can be an active contributor to building a strong, yet positive company culture.
Engaging Team Building Activities For Remote Teams
Perhaps one of the most challenging aspects of hosting or presenting a virtual team-building event is to ensure that all participants have schedule availability and are actively participating.
The hardest part is choosing an activity that will add value to the company and its employees. More so, hosting an event where employees will feel that their career needs are being met and that they are being challenged in a healthy, yet productive way.
Improving their skills, learning abilities, teamwork, and communication are among some of the most important attributes to consider when putting together a virtual team-building activity.
Virtual Coffee Breaks and Snack Room Discussions
Unlike in the traditional office, where employees can mingle and congregate around the water cooler, socializing over sports or weekend plans, the virtual office however has less of this. It can often become a barrier between colleagues.
Hosting a virtual coffee break means that employees can gather – virtually – either in the morning, during a lunch break, or even after a taxing week to catch up on some lighthearted conversations.
Although you won't necessarily see a particular skill being actively developed, the virtual coffee break or snack room can become a way for new and older employees to get comfortable with one another, and share stories, ideas, and insight.
To make this even more interesting and engaging, managers or hosts can present employees with a topic and allow them to discuss it among themselves, showcasing team members' general knowledge and ability to express themselves verbally among their peers.
Virtual Escape Rooms
The thrill and excitement of an escape room are almost unmatched, regardless of your age. Just like with in-person escape rooms, the virtual adaptation will see employees divided into different teams, each competing for the first place.
This challenge is a way to test teams' communication skills, teamwork abilities, critical thinking, and other soft skills they may require in the job. Although it might not seem as if they're forming a bond with each other, the virtual escape room is an intuitive way for employees to work alongside peers they have never really met or engaged with.
A bonus is that due to the surge in remote work, companies can now pick from a plethora of virtual escape room games. Third-party companies can also host company events, meaning a lot of the planning won't rest on the shoulders of team managers.
Virtual Office Trivia
There's a good chance that a few members of every team have played trivia at some other time in the past. Trivia games can be insightful and fun, and it's another way to help boost team building and employee morale.
Typically, hosts will compile a list of questions, either related to a specific topic or a range of different topics. Team members will then need to answer these questions, either verbally or on an electronic form.
This activity would allow employees to be paired up with their colleagues, or they can compete individually. Many people can enjoy trivia activities, so this could work perfectly for larger teams. More so, this activity will create a bit of healthy competition among employees and put their general knowledge skills to the test.
Virtual Pub Quiz
Instead of heading out to the pub or having employees congregate in one place due to their locale, companies can host a more informal activity that is a remake of the original and well-known pub quiz.
The virtual pub quiz is exactly what it says, a quiz game with a set of different topic questions, and seeing employees answering them, either in teams or pairs.
What makes this a bit different is that at the end of a busy week, managers can schedule an hour or two for the virtual pub quiz, meaning employees will get a few hours off work and can have a virtual drink or two with their colleagues.
Virtual Office Debate
Keeping employees sharp, witty, and on their toes is often a valuable trait to have in any business. It teaches them how to negotiate with customers and suppliers, and to get their point across as effectively as possible. More so, these qualities can help them become more productive as well.
The virtual office debate is also a way to teach employees how to function and make critical decisions under pressure. Through this, employees will become more comfortable knowing how to work in a fast-paced environment and, when faced with challenges, resolve them to the best of their abilities and knowledge.
Office debates can be fun, with simple and easy topics that can spark a bit of healthy competition among themselves. Focus on topics that every person can relate to, and ensure that it covers a broad idea that is easily debatable.
Virtual Challenges
Employees can go head-to-head in different virtual challenges that will help them utilize their critical thinking and communication efforts.
There are a plethora of virtual office challenges to choose from, so most of the planning and structure can be adjusted according to the size of the team, and the type of challenge being hosted.
Additionally, these office challenges can help employees bond over similar interests, helping to create a more inclusive and welcoming environment for new staff members. It's important that when choosing a virtual challenge, ensure that every person can participate and that these challenges test employee skills and help them develop new abilities along the way.
Host A Virtual Company Event
Another option could be to host a virtual event that can be used as a team-building activity, but also as a way to show employee appreciation.
Often, company events include a prize giving, an employee of the month award, or even a lifetime achievement award. These events help employees get together in the same space to celebrate their individual or team-related achievements.
Gathering everyone for a particular event might be tricky due to busy schedules and time zone differences, so it's important to plan accordingly. These events can be used as a way to motivate employees based on their peers' performance and help incentivize them for their achievements.
Present Virtual Workshops
Just because a team works outside the office doesn't mean they shouldn't enjoy the educational benefits that may come with it.
The digital economy and virtual office have enabled nearly every person to become more equipped and acclimated to the new way of doing business, including hosting workshops and presenting new ideas.
Virtual workshops would work the same as their in-person relatives, only this time it's possible to see all employees attend the workshop, regardless of their location.
Workshops are educational in many different ways and offer employees an opportunity to learn new information, sharpen up their skills, and share inquisitive ideas with the team and workshop host.
Offer Virtual Courses
Developing new skills, and furthering career opportunities have become highly sought-after demands from younger employees in recent years. In fact, around 87% of Millennials feel that learning a new skill in the workplace is an important factor in their job and their work.
Helping employees further their knowledge or even learn completely new skills not only shows that a company recognizes employee needs but that they are actively investing in their workers and their careers.
Virtual courses are plentiful these days, and companies can run a consensus among workers to see what their needs might be and what they are interested in learning.
Through this, companies are not only helping employees improve their career opportunities, but the knowledge they learn in these courses can be replicated in the company as well, meaning executives will indirectly benefit from these events.
Host Virtual Personality Tests
Another easy, yet interesting way for employees to understand and get to know their peers better is by hosting a virtual personality test. Through this sort of activity, employees will have the chance to understand how their colleagues think, execute and deliver based on their personality test outcomes.
There are several different personality tests available online; some are free to access, while others might require you to pay. Whatever you choose, remember that the focus should be on the employees, bringing them closer to each other and helping create a more open and positive workplace culture.
Once every person has completed a test, they can then discuss their results with one another. Through these open discussions, employees can form a bond with one another and establish a working relationship with their colleagues.
Organizing A Virtual Team Building Activity
To ensure every activity is successful and enjoyed by all participants, it's important to consider some organizational aspects beforehand.
Make sure everyone is informed, and what will be expected from them.
Effectively communicate with employees about the activities and find out what they think would suit their team the best.
Allow enough time in everyone's schedule to ensure participation.
Choose an activity that everyone can participate in.
Create a welcoming and positive environment.
Ensure that rules and guidelines have been established beforehand.
Give enough time before and after every activity for group discussions.
Assign a facilitator or host that will lead every activity.
Takeaway
Keeping virtual teams engaged and building a positive company culture can be hard when everyone works from around the globe. Making the effort, however, to help promote employee engagement and offer the chance for employees to work or collaborate can help increase motivation, creativity, and team morale.
The virtual office does come with some challenges, but for remote team managers and executives, it;'s possible to combine ordinary in-person activities to deliver more actionable results that will improve overall employee trust, support, and satisfaction.
Featured Image Credit: Photo by Andrea Piacquadio; Pexels; Thank you!